How's your week been? Did it suck? While I hope it didn't, considering the state of "things" it probably did, let's be honest. How about we forget our troubles for a few minutes and read about other people's troubles. Here are five people having a worse week than you.
1. Diddy
Diddy is currently getting dragged for body-shaming after he invited two different women to join him on IG Live for Easter: Lizzo and Draya. At one point in her drop-in, Lizzo started twerking, and got scolded by Diddy for not being "family friendly." She apologized and seemed embarrassed.

Not long after, Draya was online with Diddy when "Back That Azz Up" started playing. Naturally, she did. And Diddy didn't say nothing. People knew what that meant:
Diddy owe Lizzo an apology for body shaming her on live when she was trying to twerk because when Draya was twerking then he was ok with it pic.twitter.com/wd29GwvCQp

— DeMarko (@freakymarko) April 13, 2020

Leave Lizzo alone, you creeps!
2. Bhad Bhabie
View this post on Instagram

The meme-turned-rapper Bhad Bhabie has recently received a lot of criticism for "blackfishing," or darkening her skin to appear black. That's on top of her general appropriation of black culture. She has always seemed immune to criticism, but for some reason Bhad Bhabie decided to respond to the negative attention with an Instagram Live. She proceeded to make things much worse.
IM SORRH BUT THISSS IS SERIOUSLYYYYYY SENDINGNGNG pic.twitter.com/2t7rc1rVla

— the knowledge industry (@byrunt) April 14, 2020

"Y'all say that I try to be black, because I — maybe a reason of me trying to be black is that I grew up in the hood. Tarzan, right, he — the story of Tarzan."
Oh no. No one was happy with this comparison, to say the least:
we told y'all this fucking girl was racist. BUT NO y'all said "jUsT cAuSe ShE wEaRs BoX bRaIdS dOeSnT mAkE hEr RaCiSt" and now she compares growing up in the hood to tarzan's white ass being raised by gorillas…how much more evidence y'all need? 😭 https://t.co/NqmanYFGGa

— if you give a nigga a quarantine (@_kate_the_grate) April 14, 2020
Bhad Bhabie compared her acting black because she "grew up in the hood" to Tarzan being raised by gorillas??? Man pic.twitter.com/Sn3EAZSmrk

— Uncle Charlie (@LastNameWiIson) April 14, 2020

Babe. Just stop talking. You peaked as a GIF.
3. Darryl Hannah
Disney+ has taken over media and is hoarding all the best stuff on their streaming service. That means they also have classic Tom Hanks and Darryl Hannah talent vehicle Splash, a story about a woman who turns into a mermaid when she touches water. Or maybe she's a mermaid who turns into a human when she touches air?
Either way, Disney does not want anyone to think about Hannah's bare butt touching air. Someone noticed that they've been covering it in their version with CGI hair, extending Hannah's mane down her derriere:
Disney+ didn't want butts on their platform so they edited Splash with digital fur technology pic.twitter.com/df8XE0G9om

— Allison Pregler – Host of an Online Film Forum 📼 (@AllisonPregler) April 13, 2020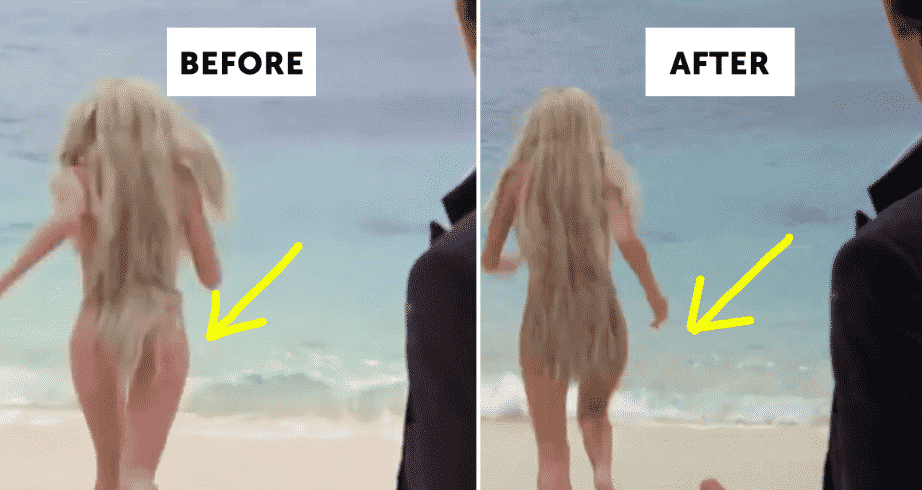 Another reason to hang onto your DVDs. Free Darryl Hannah's ass!
4. Jeff Lowe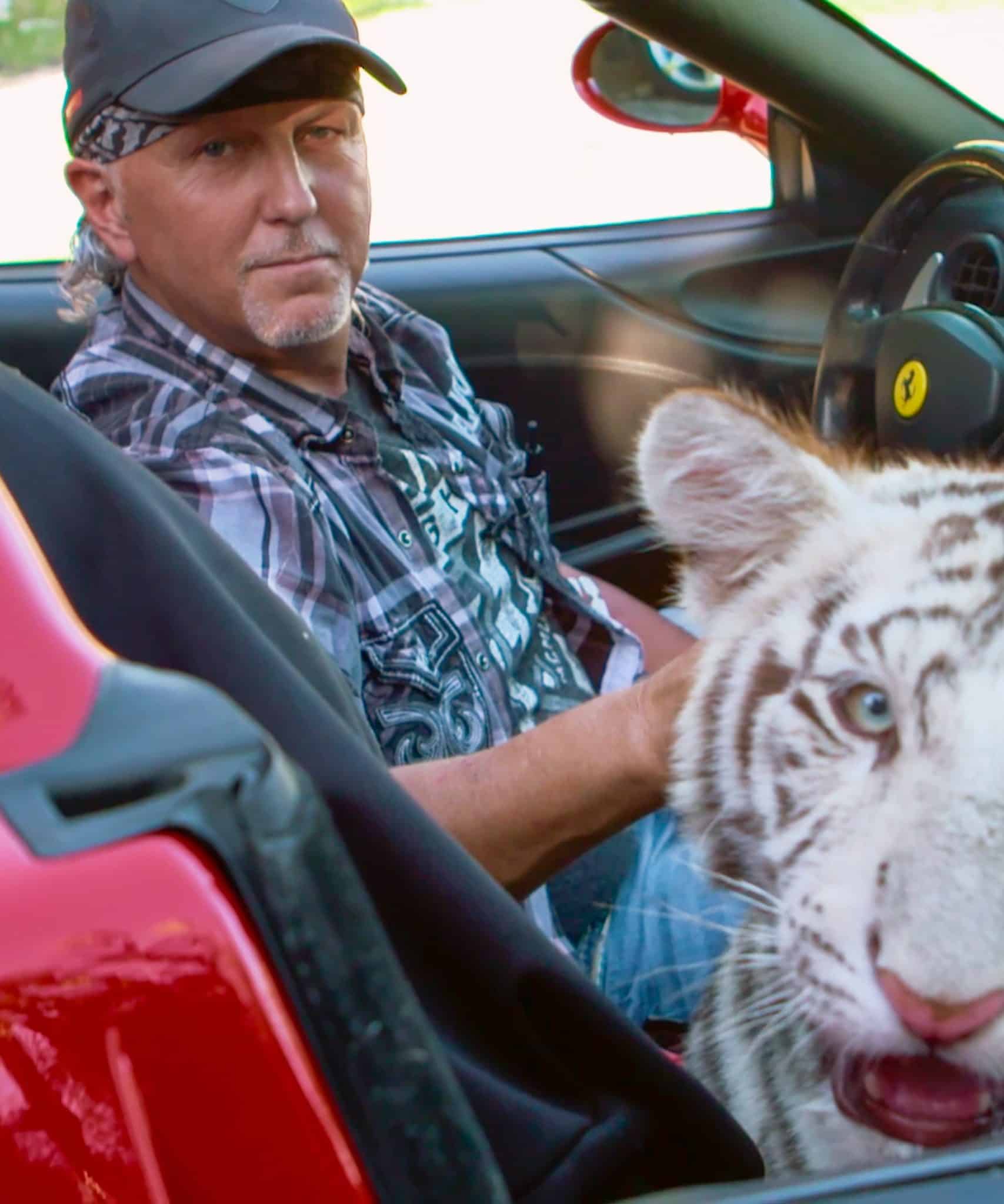 Jeff Lowe was one of the many weirdos to populate the universe of Tiger King (and Tiger King memes). Since his tiger cub supply has been cut off, Lowe has been trying to make money by doing Cameos for $150 a pop. To increase business he did a Reddit AMA, and got dragged to hell by everyone who wants to understand his fashion choices:
Jeff Lowe did an AMA on Reddit and everyone just roasted him 😂 pic.twitter.com/LzD7zwiITQ

— Andy Giles (@ahgiles7) April 15, 2020

Lowe hasn't answered any of the many, many rude questions, but isn't it satisfying to know he's read them?
5. Dr. Oz
On Wednesday night, alternative medicine guru Dr. Oz was invited on Sean Hannity's show to discuss the possibility of opening schools again during the pandemic. If you're wondering, Dr. Oz is for it, and he justified his opinion by saying that it would only lead to a 2-3% mortality rate. Amongst children.
Dr. Oz barbarically argues we should reopen schools b/c it would "only" kill 2-3% of kids

America has 57 Million school children. 3% is 1.71 Million kids

Shame on Fox News for continuing to spew this vicious propaganda#COVID19pic.twitter.com/kkYbUcT3fF

— Qasim Rashid for Congress (@QasimRashid) April 16, 2020
The GOP and their talking heads like to cite percentages as a way to obscure the true numbers, which would actually be millions. Millions of dead kids or teachers or administrators.
DR OZ: "Schools are a very appetizing opportunity. I just saw a nice piece in The Lancet arguing the opening of schools may only cost us 2 to 3%, in terms of total mortality. Any, you know, any life is a life lost, but … that might be a tradeoff some folks would consider." 😳 pic.twitter.com/aifMeKTsIv

— Aaron Rupar (@atrupar) April 16, 2020
STOP 👏🏻GIVING 👏🏻AIRTIME 👏🏻TO👏🏻DR. 👏🏻OZ

The man is an actual greed monster who doesn't care about scientific facts or human lives. You would literally be better off listening to my mom's friend who thinks vinegar cures Covid-19 because Facebook said so. #truth #covid19 #DrOz

— Erin Pepler (@erinpepler) April 16, 2020
Folks questioning Dr Oz's credentials are missing the point. He has ALL THE FUCKING CREDENTIALS and STILL is okay with 2-3% of children in this country dying. That is the fucking problem. My dude is a board-certified, cardio surgery innovator and also trash.

— Leslie Mac (@LeslieMac) April 16, 2020

It's been time to cancel Dr. Oz for a long time. He doesn't care about health, only his wallet.
More of the best of this week: