Everyone's had a moment where they MIGHT have BRIEFLY slipped from being their normal, mature self and done something incredibly petty. Sometimes that inner petty voice begging you to get revenge against a thoughtless roommate, annoying co-worker, or dumbass sibling is just too persuasive!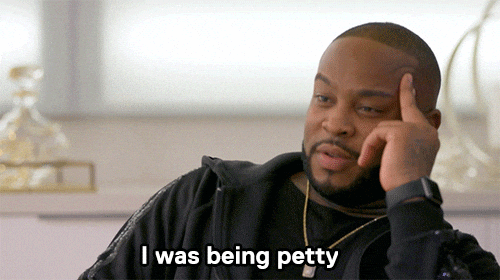 You might feel remorse once the moment has passed, but not these people. These people revel in their pettiness and honestly, it's kind of inspiring. These funny petty tweets are from people who have liberated themselves from polite society and ascended to a whole new plane of spiteful retribution. If you can't live like them, at least you can live through them.
1.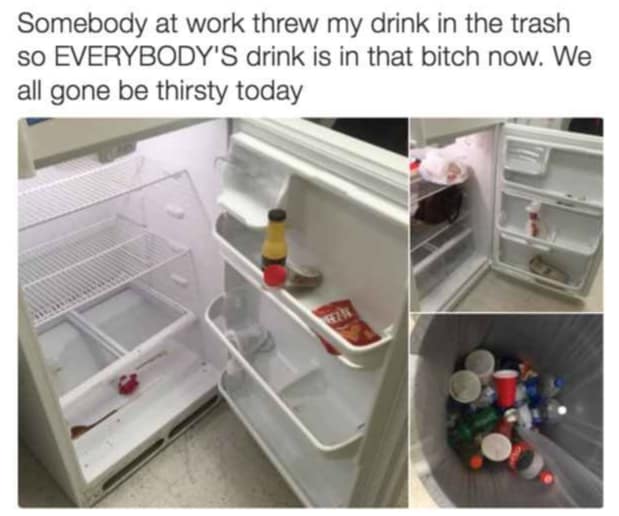 2.
When your ex writes you an apology letter so you grade it to send it back pic.twitter.com/MczdjcCiil

— Nick Lutz (@NickLutz12) February 17, 2017
3.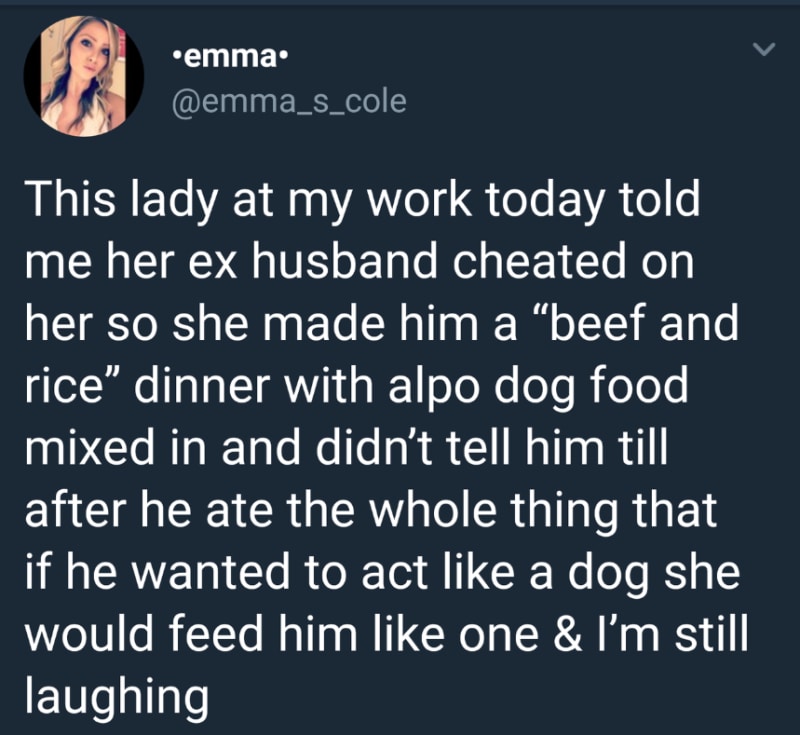 4.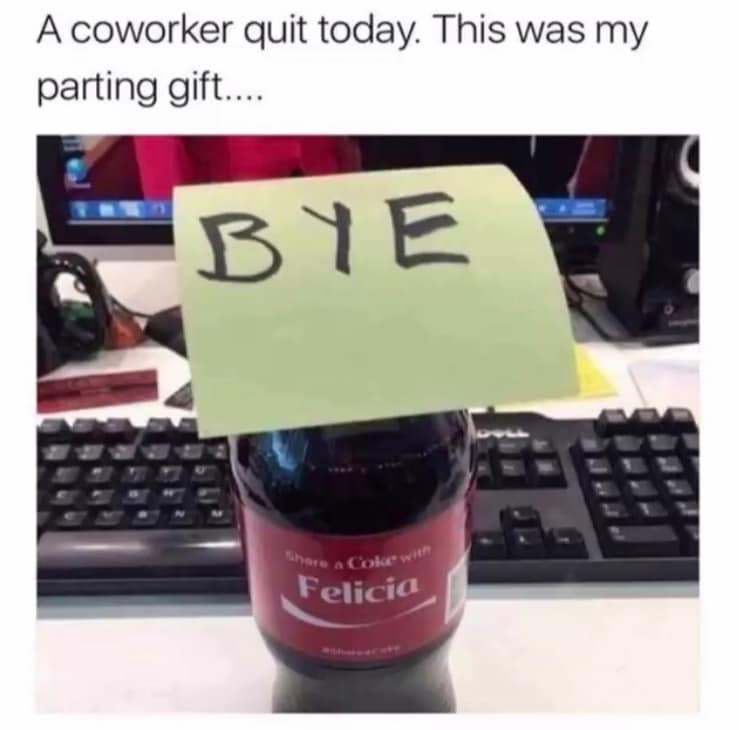 5.
I turn hotdog water into ice cubes for guests that I don't like pic.twitter.com/YOOrBaNTaB

— Angela Brisk (@AngelaBrisk) March 9, 2018
6.
I told my brother he can eat half of my grapes pic.twitter.com/ACTqO4B5Mr

— justice 💖 (@Jaaaaaymomma) May 18, 2017
7.
My uncle's girlfriend of 9 years and they have a child together posted this. I aspire to be this petty pic.twitter.com/bolOXAJwfg

— Chloe (@chlosaphine) December 27, 2017
8.
https://twitter.com/Rev_Xavier/status/801814990550421505
9.
Wanna hear a new level of "being a shitty roommate"?

I asked my roommate to take the trash out, as I have been gone a week and a half.

She then proceeded to PICK THROUGH THE TRASH AND ONLY THREW OUT THINGS THAT SHE THREW AWAY.

W H A T ?!

— Leah Vasquez (@LV_Eventing) November 25, 2018
10.
This girl I used to go out with is still using my Netflix and that's cool. She's watching Scandal and is currently on S7E12. Series finale is S7E18. Guess who's changing her password as soon as she gets to episode 17? Yep, it's Petty Labelle.

— 🏳️‍🌈Regina (@heyqueenregina) November 26, 2018