Professional dancer Jai Fears freaked out hospital staff and patients when she visited a Michigan hospital in full zombie makeup on Monday. After suffering a panic attack on a shoot for a Halloween marketing campaign, she headed to Beaumont Hospital Royal Oak for help but ended up causing total chaos.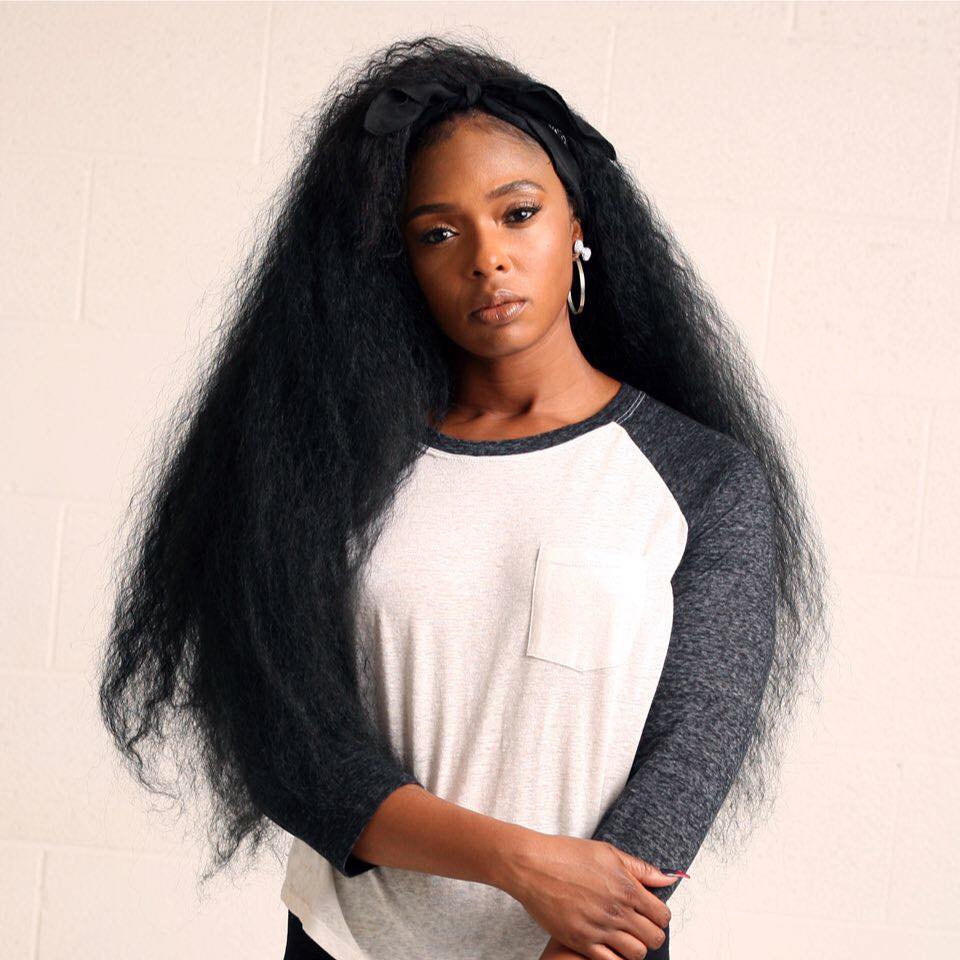 Fears said she was getting ready for the shoot and was roughly three hours into the process when she started to feel severe anxiety and panic. As she told Fox 2, "It literally just shot up to my brain and it just caused like a really bad reaction. We were getting ready to do a photoshoot to do some marketing for Glam Gore for people who want to get their make up done for the Halloween season."
When Fears turned up at Beaumont Hospital, however, she wasn't met with a calming presence. Instead, the staff rushed her towards the trauma unit as they were so convinced by her zombie makeup that they believed she was in serious danger and might even be a danger to others.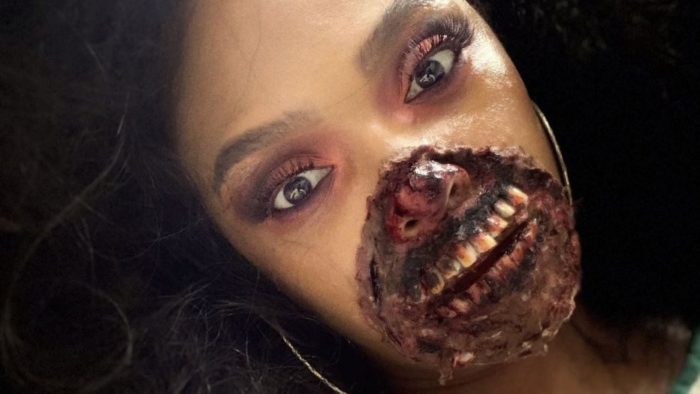 "[They said], 'Let's get her back to trauma now' and 'she's probably going into shock, she's not making any sense,'" said Fears.
The dancer admitted that she didn't mention that she was wearing makeup as she thought that would have been obvious to hospital staff. "They have to know! So no, I did not say anything because I just assumed they could see that it was fake," she explained.
While Beaumont can't give the details of any specific patient's treatment, they did release a statement about the incident, saying, "The emergency room is not a place for fun and games. They see many patients with severe medical issues where lives are at stake. Doctors need to be able to focus on those patients with true emergencies."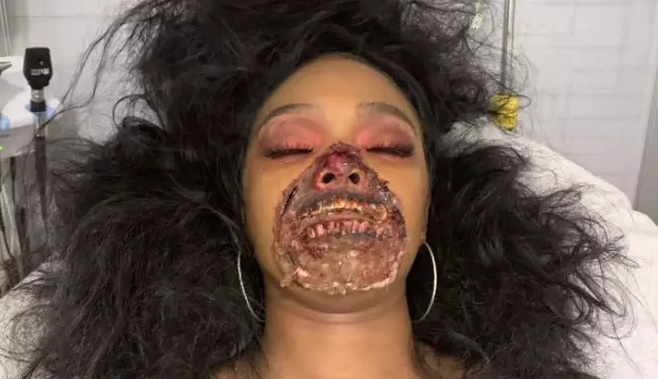 It's unclear what the outcome of Fear's visit to the emergency room was, though we can probably assume she's OK since she's telling her story. Next time, hospital staff might want to examine their patients a bit more closely before causing even more panic for a woman having an anxiety attack. After all, they never know when someone might turn up at the hospital in zombie makeup.