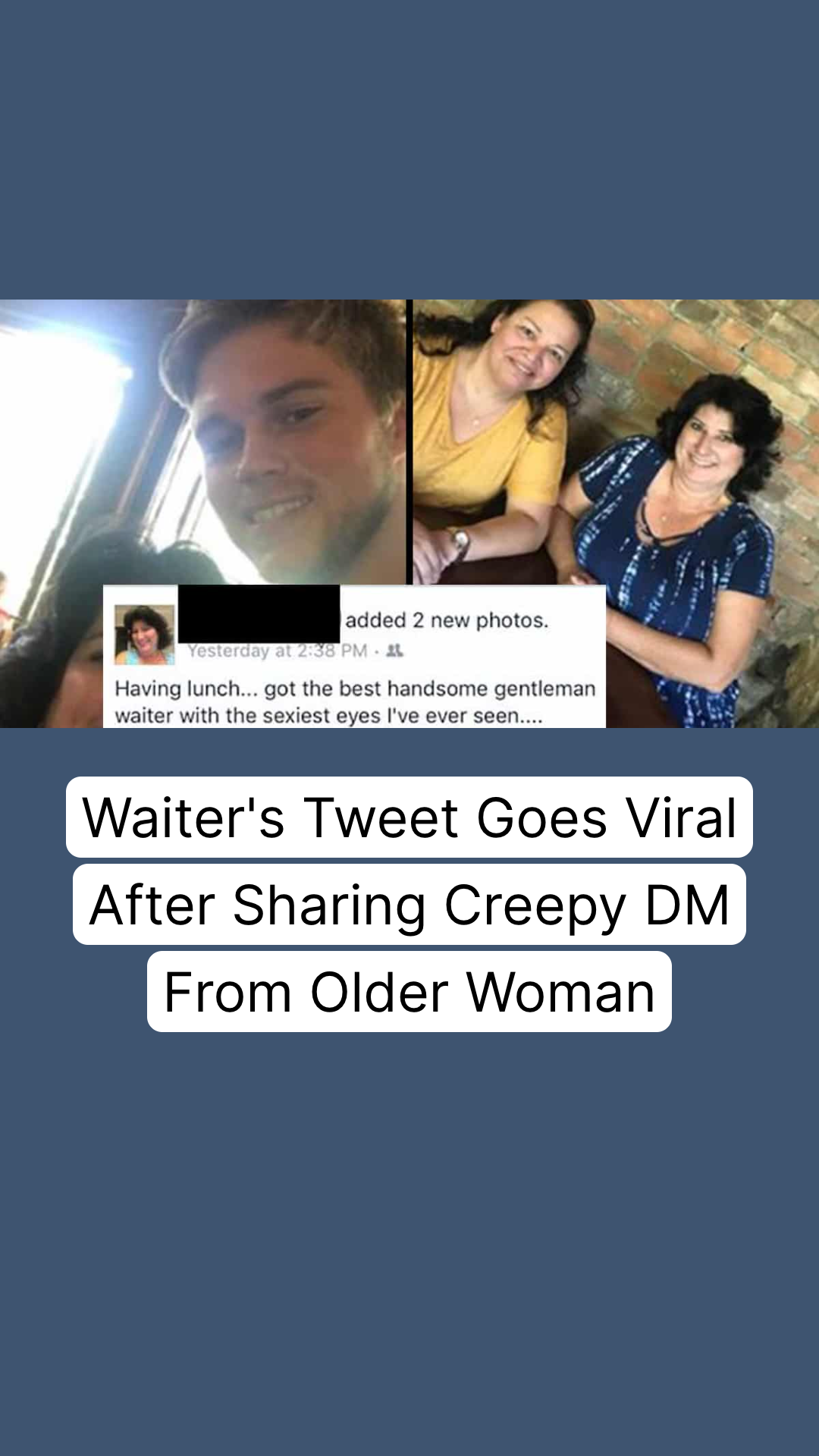 Well, looks like Karen is at it again. But like, in a more sexual harassment way than it normally goes.
Now, there are a lot of tweets and social media posts out there about the harassment women receive from men after meeting them in completely non-sexual circumstances, so it's interesting to see from another perspective.
A man going by TJ under the handle @troyhibler_17 on Twitter shared two screenshots of a woman shooting her shot with him and absolutely missing.
It seems like TJ is a waiter who met the older lady while on the job at a restaurant in San Marcos, Texas. She was so taken with him, she took a photo and posted it to Facebook, shouting him out in a caption.
"Having lunch… got the best handsome gentleman waiter with the sexiest eyes I've ever seen…." the woman wrote.
I think if it ended here, I would simply salute her thirst and honest assessment of TJ's attributes. Is it a little much? Yeah, but not sinister.
Unfortunately, it didn't end there.
He also shared a screenshot of a conversation he had with the lady after he accepted her friend request on Facebook.
"Hey sexy thank you for accepting my friend request," she wrote. Really on the edge there, ma'am. Back off slowly.
TJ politely responded, "You're more than welcome! Thank y'all for coming through today." She answered, "Anytime my love," with a winky emoji to cap it off. If only it had ended there.
A while later that same evening, the woman decided to send one more message, writing, "By the way, I left with wet panties thank you lol."
No. No, no, no, no.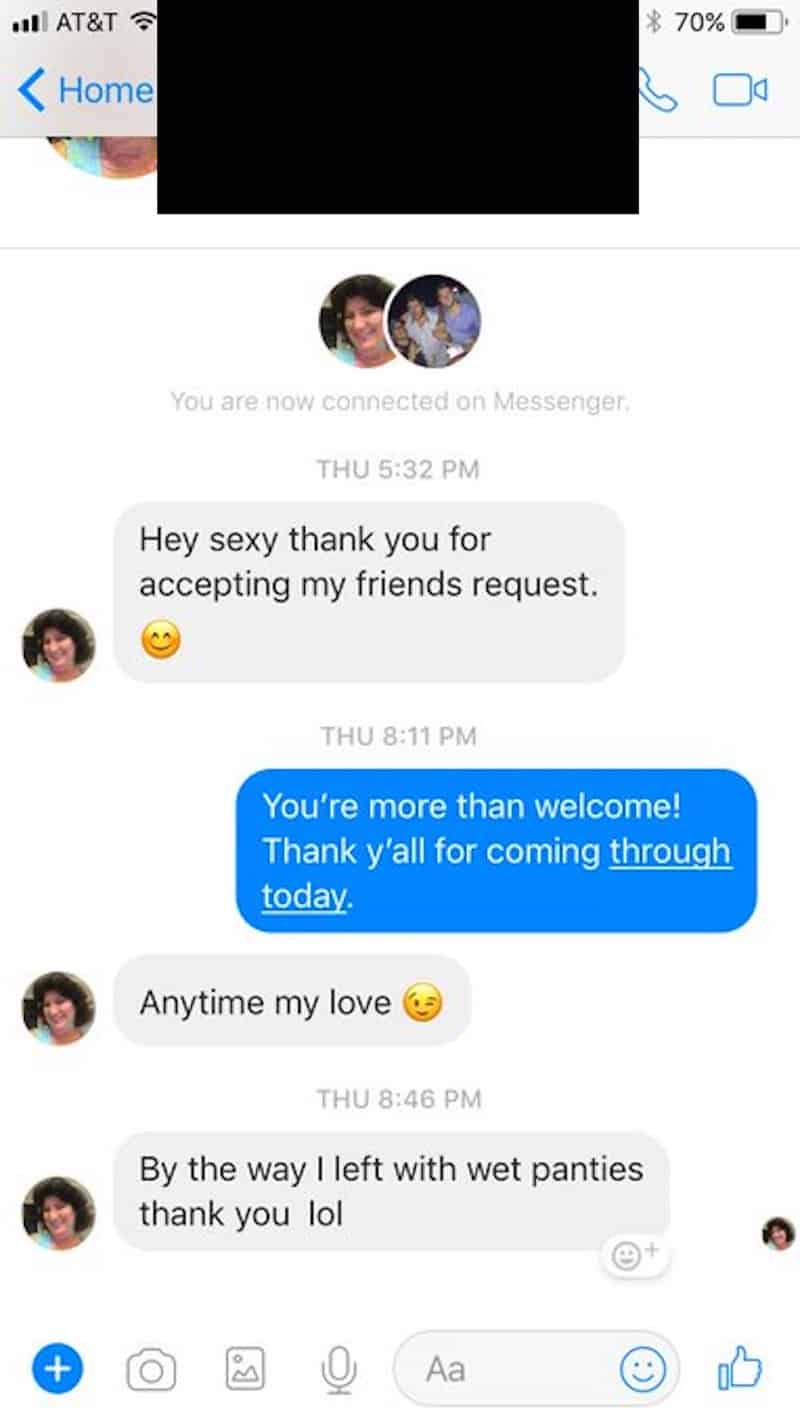 This is basically the equivalent of an unsolicited d—k pic, though who knows what her next message might have been. TJ captioned both the screenshots, "It was an interesting day…"
That could imply all sorts of things, but I will assume it means he unexpectedly got harassed by a strange woman whose table he served at his restaurant and nothing else. People couldn't believe this woman would dare:
"Unfriend" – "Accept"

— tj (@troyhibler_17) August 5, 2017
— nik (@buehlerszn) July 29, 2017
This shit doesn't only happen one way, and no way is okay. One way is way more busy than the other, but that doesn't make the other empty https://t.co/VeYlfJ3JaE

— Jannis Tenbrink (he/they) (@the_jannis) August 4, 2017
WHY WOULD YOU ACCEPT HER FRIEND REQUEST

— Parker (@pthompson1996) July 29, 2017
The truth is, anyone can dare to harass anyone else if they feel like there aren't consequences. Don't be this woman, whatever your gender. There clearly are consequences, and they're called Twitter infamy.
More bad dating stories: