Hunter Finn is a veterinarian based in Arlington, Texas, who has been gaining followers on TikTok for his simple videos about pet health. One of his latest has gained popularity for simply explaining what chew treats are dangerous for dogs. Yes, they sell dangerous chew toys.
View this post on Instagram
When you think about how much human food is unregulated or gross, it makes total sense that pet food companies would go wild with what they produce and sell. Just because something is marketed to your dog doesn't mean it's good for them, and Dr. Finn wants people to know that.
He had some helpful suggestions for picking your treats: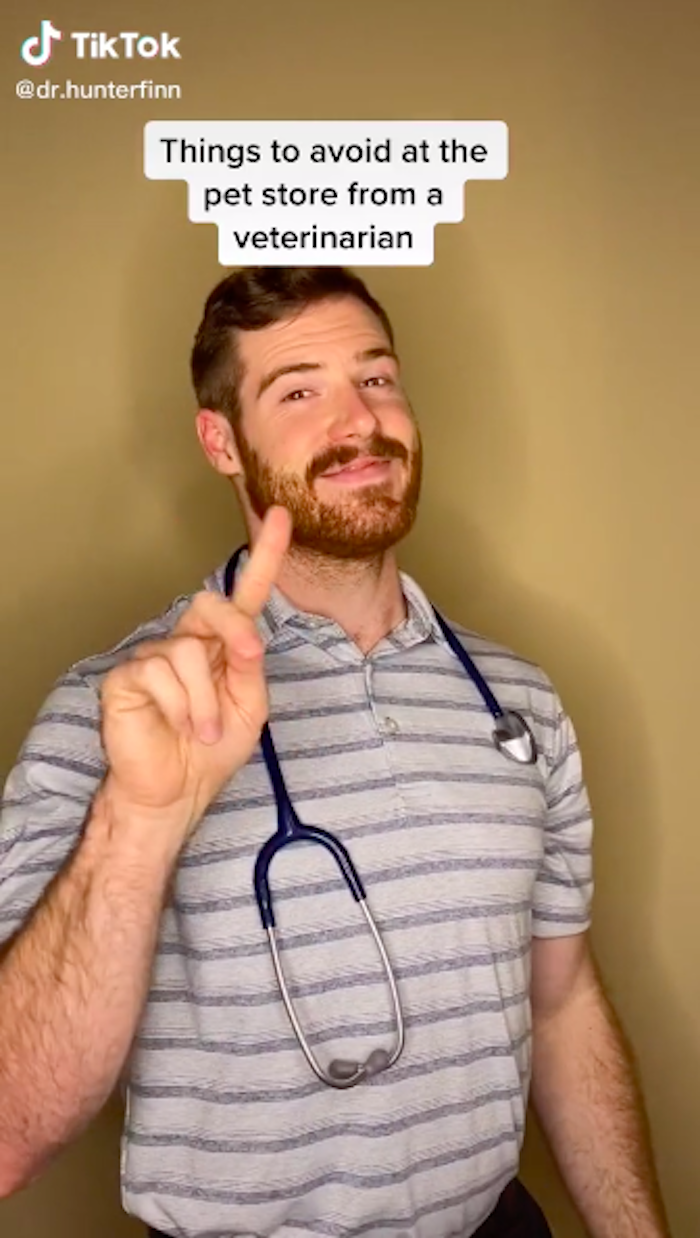 It can be so overwhelming, as one glimpse of the doggy aisle reveals: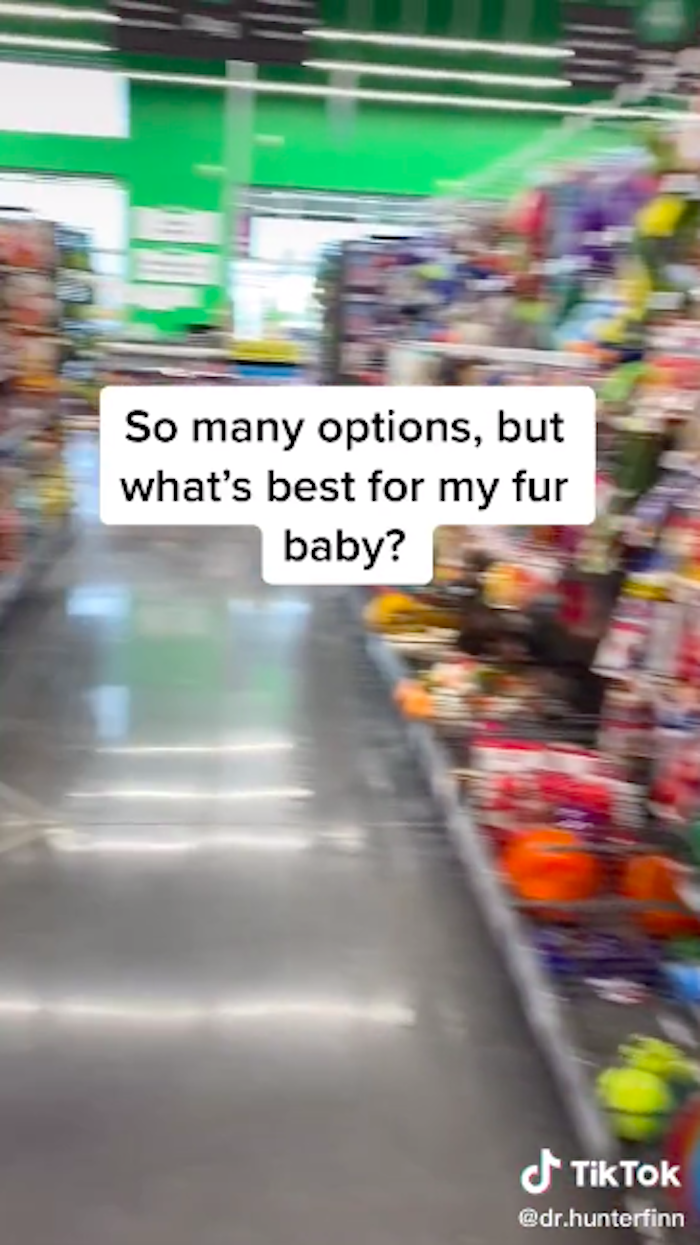 He writes, "Absolutely NEVER buy rawhides with these double-layered ends."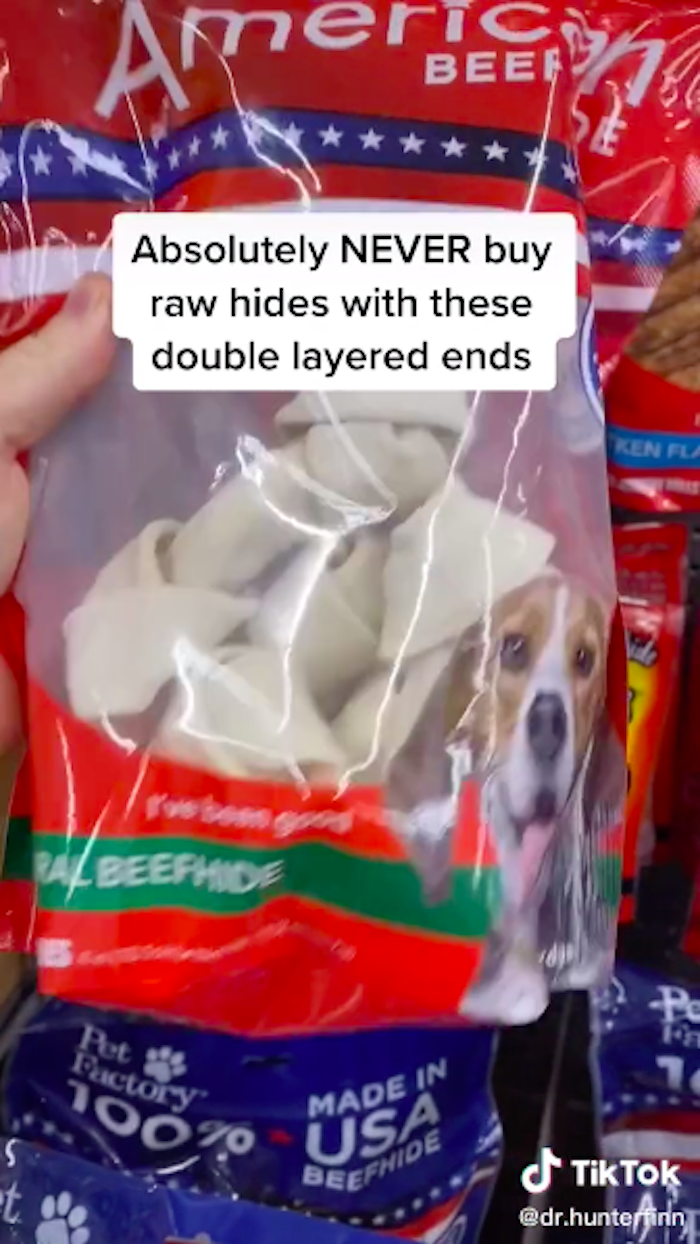 They could land the doggo in surgery: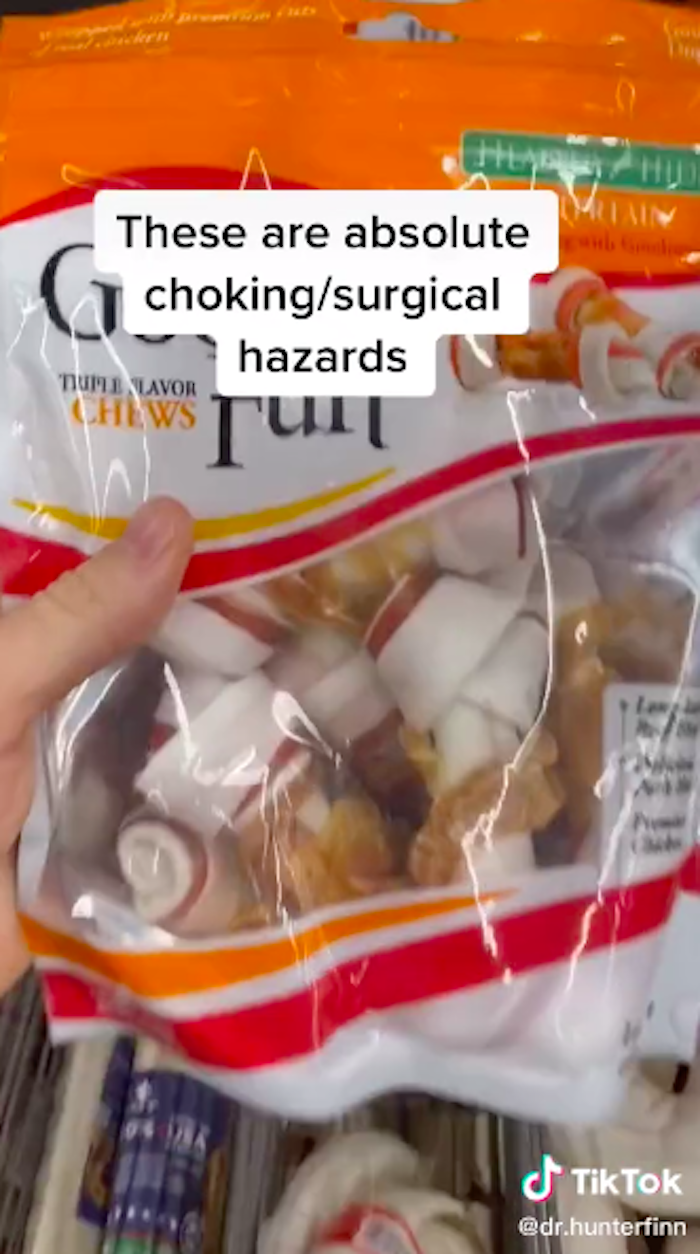 And pig ears can have a variety of detrimental health effects:
If you want something good for their teeth, look for this VOHC label on the product:
Some chew treats are okay, but should be supervised: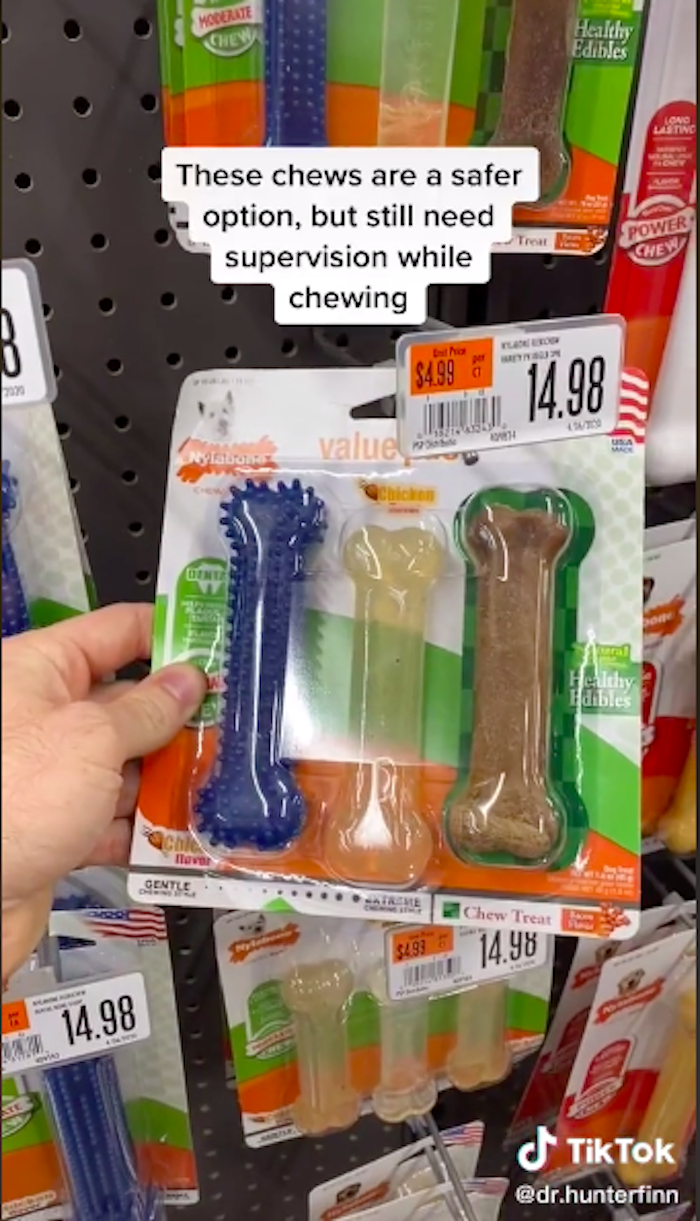 If you want to test if something is too hard for them, smack it against your knee: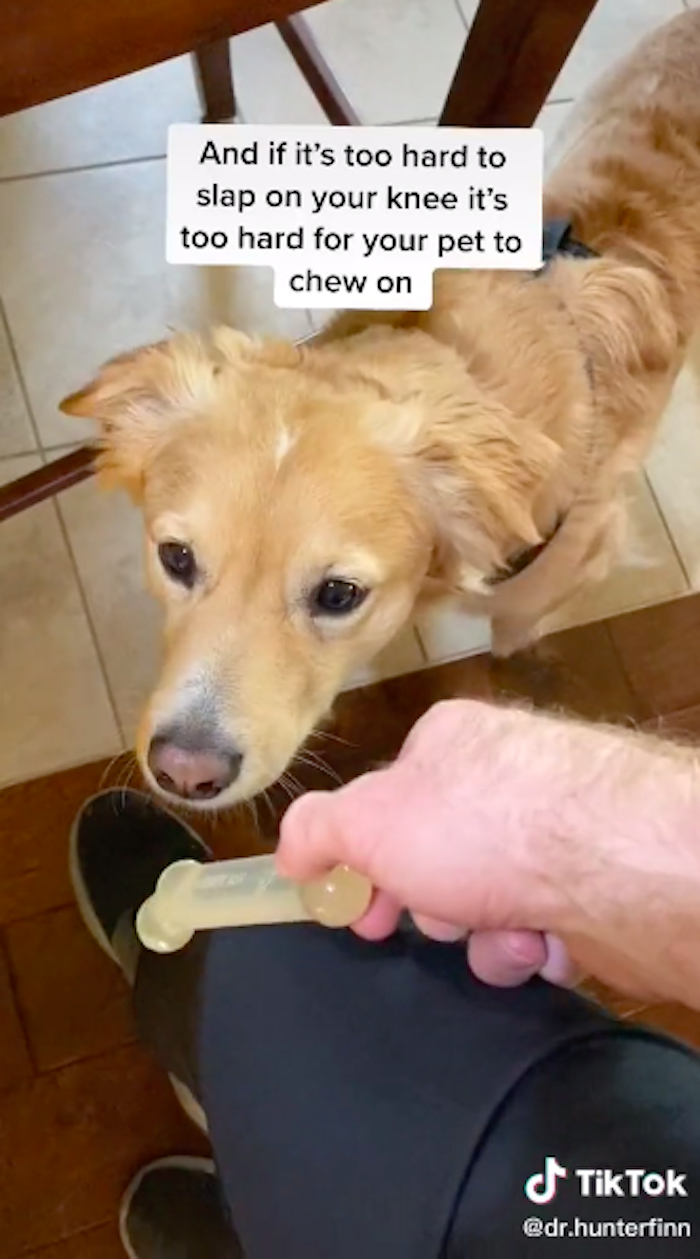 Watch the whole thing for the full knee test:
In an interview with Buzzfeed, Dr. Finn said, "After a walk through a local store looking for new toys for my own dogs, I realized that there are an overwhelming amount of options, and marketing and colorful products play a huge role in the consumer's decision. Unfortunately, those well-marketed products are not always what's best for their loved ones."
He had yet more tips for other animals, like cats.
"Never ever give cats unsupervised time with stringy toys," he said. "Cats are the poster child for developing linear foreign bodies from eating string toys, socks, or rubber bands."
Folks, I'm very sad to say I know from personal experience this is true. These are the sorts of lessons that pet owners should not have to learn the hard way.
He added, "As a veterinarian who sees sick patients from toys, treats, and foods that aren't necessarily the safest for them, I feel it is my job to go above and beyond and give pet owners the information they need to make informed purchases to prevent these mishaps."
There are so many mishaps possible, he couldn't fit them into one TikTok:
Protect your fur babies. They deserve treats and you deserve to avoid an emergency trip to the vet.
More helpful and informative TikToks: