Kristen Bell and Dax Shepard have a very open, honest relationship. That's their online brand anyway—we never know what's going on behind closed doors!
But Shepard in particular talks a lot about his sobriety and the difficulty of recovering from addiction.
Going through that process will help most people learn to cut through the bullsh*t. Bell is right there with him, talking about choices she makes as a parent that she knows not everyone will be cool with.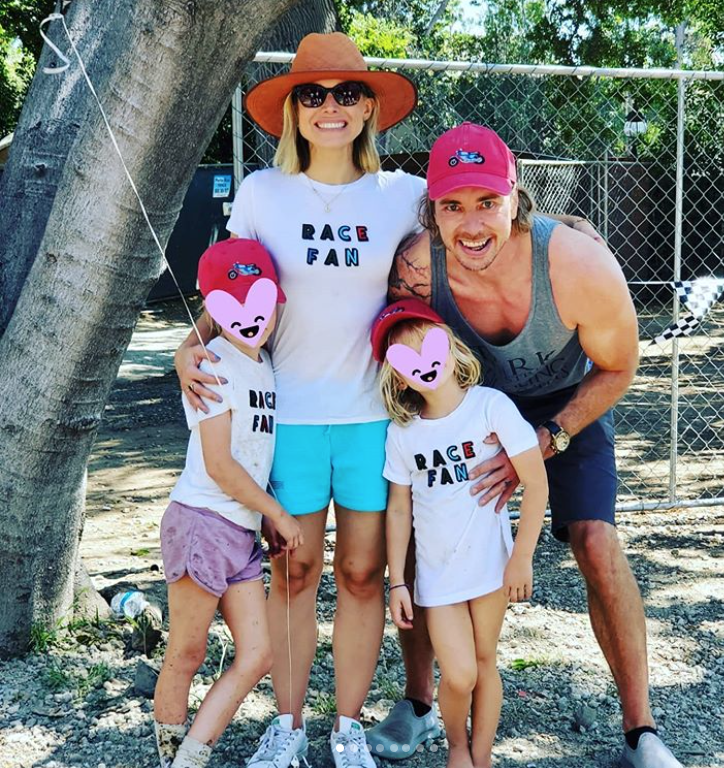 Bell was on a podcast episode of Say Yes! with Carla Hall, Buzzfeed reports, when she shared an anecdote about her daughters, Lincoln and Delta, who are seven and five.
The girls apparently drink non-alcoholic beer O'Doul's at home and in restaurants, back when restaurants were a thing.
View this post on Instagram
"I'm gonna get a lot of flak for this," she starts. "And let me start by saying I don't care. You're allowed to give me any advice you guys want, any of these listeners. You're welcome to tell me I'm a terrible parent. I don't care. I'm a great parent, I think. I'm learning every day."
She explains that the girls have a sentimental attachment to the O'Doul's. It's like a comfort beverage, which is just how I feel about real beer.
Bell continued, "The reason for this is because when we first had our child and my husband would put her in the Baby Björn and we'd walk around the neighborhood, he'd pop a non-alcoholic beer in his hand, and the baby would paw at it and put the rim in her mouth."
"It's a sentimental thing for my girls, right? It makes them feel close to their dad. There's nothing wrong with it. It's just essentially a bubbly juice. Right? There's nothing in it," she added. And it gives them an opportunity to discuss what drinking alcohol means.
She said, "We also talk to them very much about his sobriety, and the importance of it, and why Daddy can't drink."
View this post on Instagram
But now their family tradition is out in public.
"So this morning, I set them in their Zooms, and they have 15-minute breaks where they're allowed to jump around and grab a snack, and wiggle it out. And I walk in to check on them at 9:30, and both of them are drinking an O'Doul's on their Zooms," she said. "They're both just sipping their Doulies. And I'm like, 'What must these other parents and teachers think of me?!'"
View this post on Instagram
"And then I remind myself: You don't care, Kristen. They can pretend like you're doing something wrong. I would argue that I'm not because it's non-alcoholic," she said. "If anything, it opens up the discussion for why Daddy has to drink non-alcoholic beer, because some people lose their privileges with drinking. Drinking's not always safe."
I'm beginning to think this is a secret advertisement for O'Doul's, because now I feel like buying some and giving it to children. Once again, Kristen Bell has enriched my life.
More Kristen Bell and Dax Shepard: