Ryan Reynolds and Hugh Jackman are using their infamous friendly "feud" for a good cause—charity. Reynolds and Jackman, good friends who troll each other mercilessly on social media, made an ad predicated on their feud to ask people to donate to either of their causes: the Laughing Man Foundation for Jackman and the SickKids Foundation for Reynolds.
The actors' brands—Reynolds' Aviator Gin and Jackman's Laughing Man Coffee—are teaming up with Sam's Club to determine the winner of their longstanding feud. Starting Nov. 10 until Dec. 20, the purchase of Aviator Gin or Laughing Man Coffee will count as a vote for Reynolds or Jackson.
The feud isn't just a smart marketing ploy, though. Don't worry, Sam's Club plans to donate an equal amount of money to both actors' chosen charities: the Laughing Man Foundation and the SickKids Foundation. Additionally, anyone voting in the contest will get the chance to be one of five people who get to bring a guest to a virtual party hosted by both Reynolds and Jackman.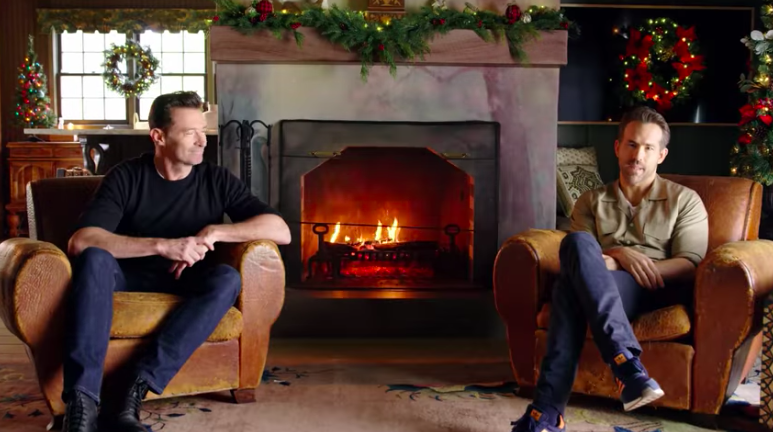 "You can side with me and not only affirm Ryan is the canned cranberry sauce of human beings, but also contribute to the Laughing Man Foundation, which helps farming communities around the world," Jackman says in the ad.
"Or you could side with me, to send a message that like mistletoe, Hugh just makes things awkward." Reynolds shoots back. "Sam's Club will help me support efforts to provide compassionate care to sick children through the SickKids Foundation."
Who gets your vote? Reynolds or Jackman? Or perhaps both? Listen, the holidays are going to be hard this year. Treat yourself to coffee and booze.
More Ryan Reynolds/Hugh Jackman feuding: