Finding Easter eggs in movies or video games can really make the experience. You feel like you're in on a secret or are some secret genius capable of seeing things that no one else has noticed. But sometimes it can take a while to find an Easter egg—or at least make your discovery go viral, like this Liar, Liar cameo.
Twitter user @JustInNotOut recently found a surprise cameo in Jim Carrey's 1997 movie Liar, Liar—and folks are losing their minds.
How does this live so long without people knowing?

— Smiling Dro Frazier (@hydrothemc) September 7, 2019
https://twitter.com/JustInNotOut/status/1170117096790876161?ref_src=twsrc%5Etfw%7Ctwcamp%5Etweetembed&ref_url=https%3A%2F%2Fwww.buzzfeed.com%2Fchristopherhudspeth%2Fliar-liar-came-easter-egg-fire-marshall-bill-in-living-color
Yep, that's Fire Marshall Bill. Carrey starred in the 90s sketch comedy series In Living Color. Carrey played a variety of characters, but one of the most popular was Fire Marshall Bill.
Basically, Fire Marshall Bill was known for showing people how unsafe ordinary activities were by doing really outrageous and dangerous activities. His tag line was "LEMME SHOW YA SOMETHING!!!"
— 🇵🇷Makaveli🇵🇷 (@chico_gotti_) September 7, 2019
Let me tell you shumthing….. pic.twitter.com/4JyWalesPR

— Just In Time (@justintime5511) September 7, 2019
Never seen that before. lol. The dude in the red next to him looks likes he trying not to laugh but can't help it.

— Teddi Rene' Jackson (@Teddi_Rene) September 7, 2019
Yooo wow! I used to watch this movie all the time 😂 never noticed that , Jim Carrey is The GoAT

— GENIUS (@classick91) September 7, 2019
I have a feeling that there will be a lot of people scanning the entire Jim Carrey catalogue this week trying to find more Easter eggs.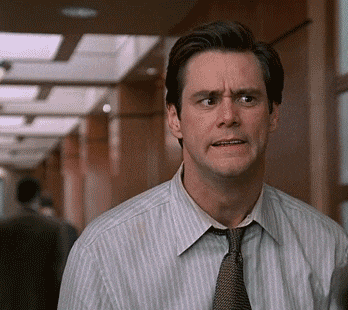 Let us know if you find any!
More funny pictures, memes, and tweets: