While the Sexy Mr. Rogers outfit has incited lots of rage this Halloween season, some folks happily hit the right note when it comes to beloved character costumes.
These officially licensed Golden Girls costumes are on point and honestly quite fashionable (modesty-chic is still in style). They make a great group costume and are reasonably priced at just under $65, with wigs at $19.99.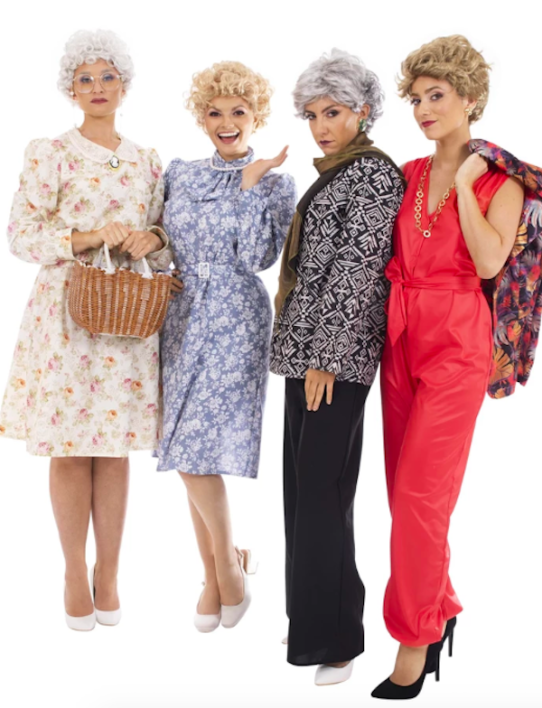 The descriptions are also delightful. Check out Sophia's: "SHE'S CRANKY, SHE'S OLD, SHE'S SOPHIA: Have you ever wanted a free pass to be as ornery with your friends as you like? Sophia Petrillo does just that in the Golden Girls! Her age and life experiences has led her to be a loose cannon with her words and now you have the opportunity to dress like her!"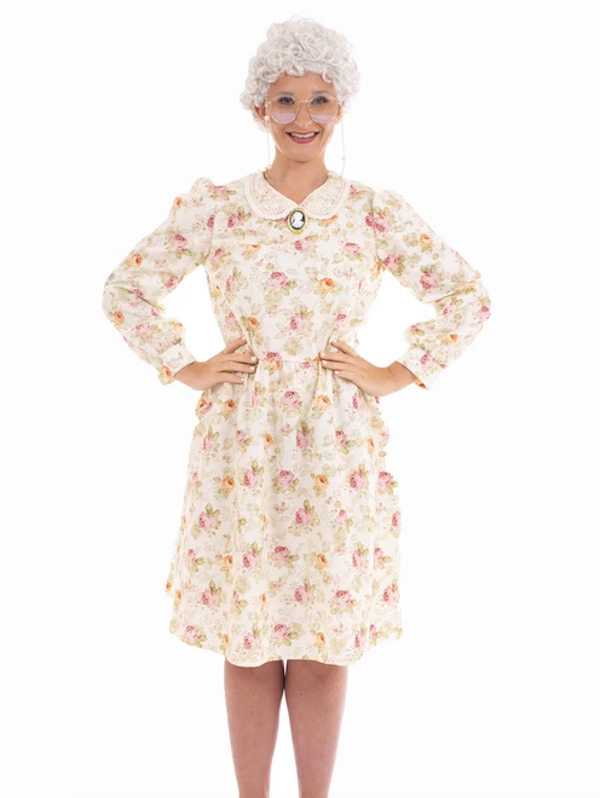 And Blanche's: "Blanche Devereaux is who we dream of becoming when reaching our golden years! Passionate and chasing promiscuity, you can now step into Blanche's shoes with this Golden Girls Blanche costume."
A fan of Rose? Here's her description: "CLUELESS & ADORABLE: Rose Nylund is one of our favorite Golden Girls. Her innocence is the source of her comedy and allows her some of the best one-liners in the series."
And finally, Dorothy: "The queen of poise and sarcasm, Dorothy Zbornak is an iconic member of the Golden Girls cast. With her witty sense of comedy, Dorothy is easily a fan-favorite character."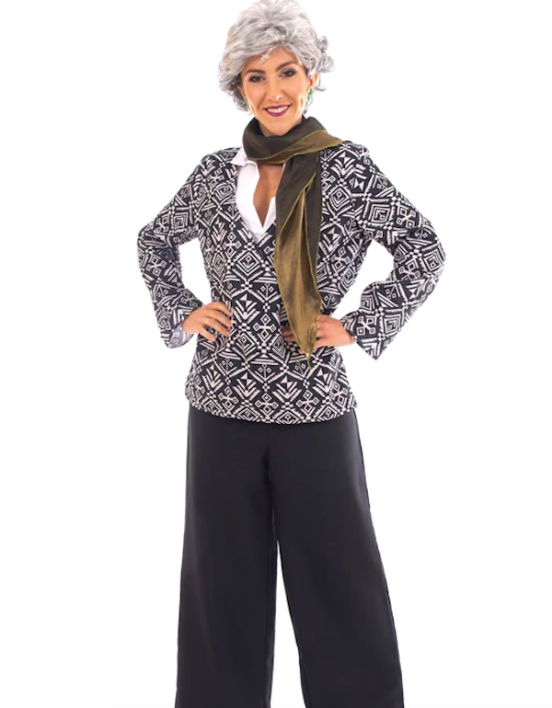 The classic sitcom, which ran from 1985-1992, highlighted the importance of female friendship as well as how ageism exists in our society. It tackled issues such as addiction, elder-care, HIV/AIDS, and discrimination all while making us laugh with a truly dynamic and charismatic cast. But even though the show dealt with serious topics, don't forget: these ladies also knew how to party. So what better way to celebrate Halloween than getting your friends together and letting loose Golden Girls style?
More Halloween costume 2019 ideas: