***Warning, this post contains some mild-ish spoilers***
Well, team. Our watch has ended.
It's been quite a journey through Season 8, from Arya fucking Gendry to Dany fucking King's Landing.
But not every exciting Game of Thrones moment has been scripted.
Who can forget the now infamous coffee cup that made its way into Season 8, Episode 4, "The Last of the Starks?"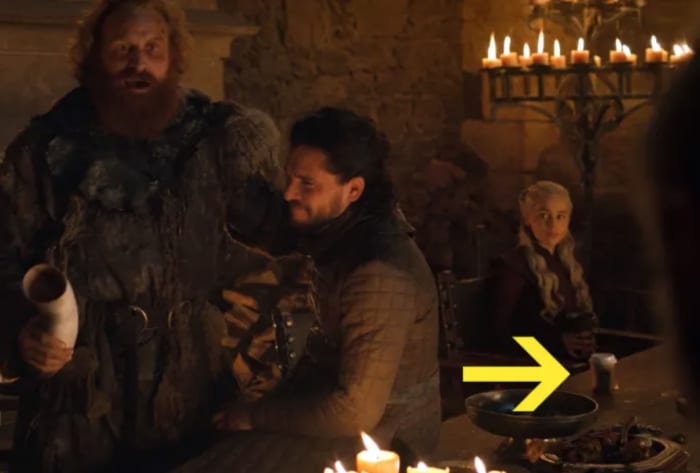 Last night's finale had a blooper of its own though — a stray water bottle.
a water bottle in King's Landing!! #got #gameofthrones pic.twitter.com/mwGQlsLwnh

— Beth (@bethisloco) May 20, 2019
Did you spot it? Hint: It's right here.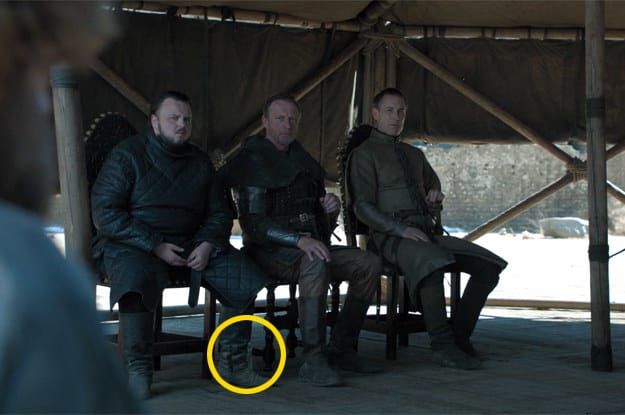 *Computer, enhance.*
Now even though this was a fairly well-hidden and admittedly human mistake, Twitter is obviously not just going to let the petty failures of a complete stranger who's just trying to do his job go unpunished.
Twitter's reactions:
LMAOOO I CAN'T BREATHE THEY DID IT AGAIN 💀💀 First Starbucks now a water bottle this show is a joke #GameOfThrones #GameOfThronesFinale #TheFinalEpisode pic.twitter.com/9YaFF8Pnm6

— ℝίτα⚡ (@JonxDanyy) May 20, 2019
https://twitter.com/carohuntz/status/1130348210457841664
— Aditi. (@Sassy_Soul_) May 20, 2019
again??? pic.twitter.com/2oICu4n7qh

— Blake (@bcampbell23) May 20, 2019
Even the most important lords of the seven kingdoms need to stay hydrated.#gameofthrones #waterbottle pic.twitter.com/NS22F3SQgV

— savvyshopaholic (@Savanna39803740) May 20, 2019
https://twitter.com/HospitalCoffee_/status/1130342654951038976
Where in the 7 hells did Sam get a drink?? Dany burnt down all the Starbucks in KL?

— ✨Schmidte17 BHM✨ (@Lizard_Bitt) May 20, 2019
You may remember HBO went in and removed the coffee cup from Episode 4. One can only assume they'll do that again, but let's be honest, they should probably just let it go the way they let the entire Season 8 plotline go.