Sure, we've all sent the occasional, regrettable intoxicated rant to our exes, but parents? Who even does that? You text your parents like 7 times a year, so if you're sending them a drunk text, wow, the bartender should have probably cut you off four drinks ago.
Here are some pretty damn funny daughters who are going to have to change their numbers and pretend it wasn't them in the morning.
1.
2.
3.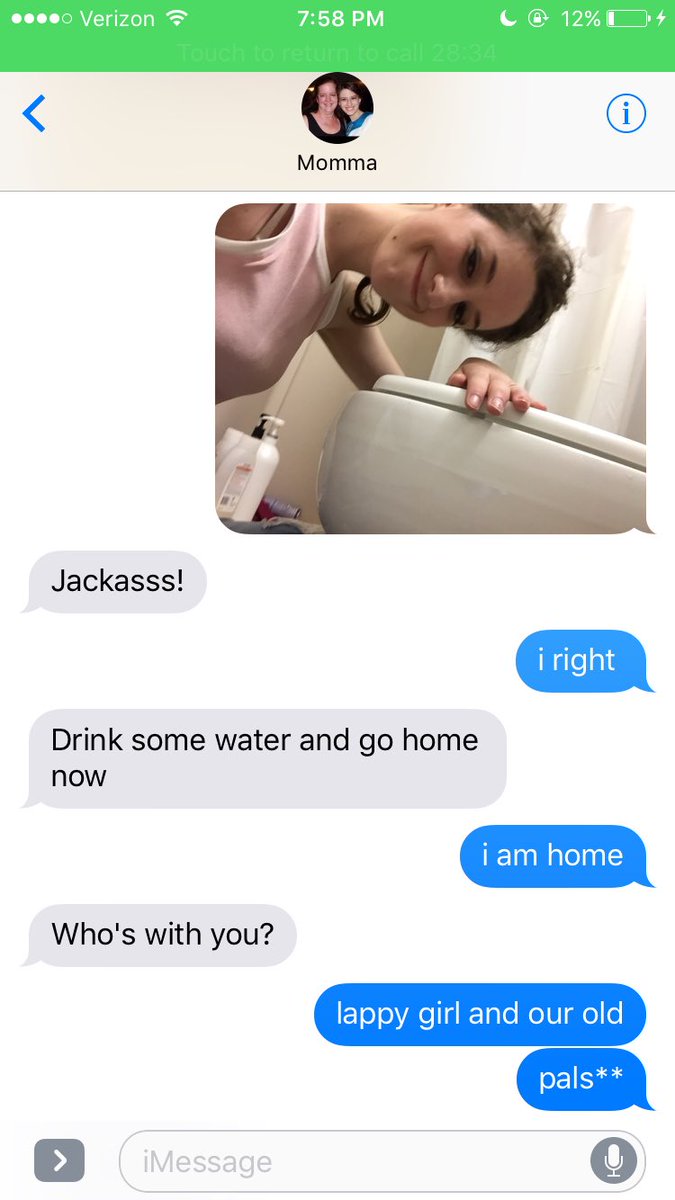 4.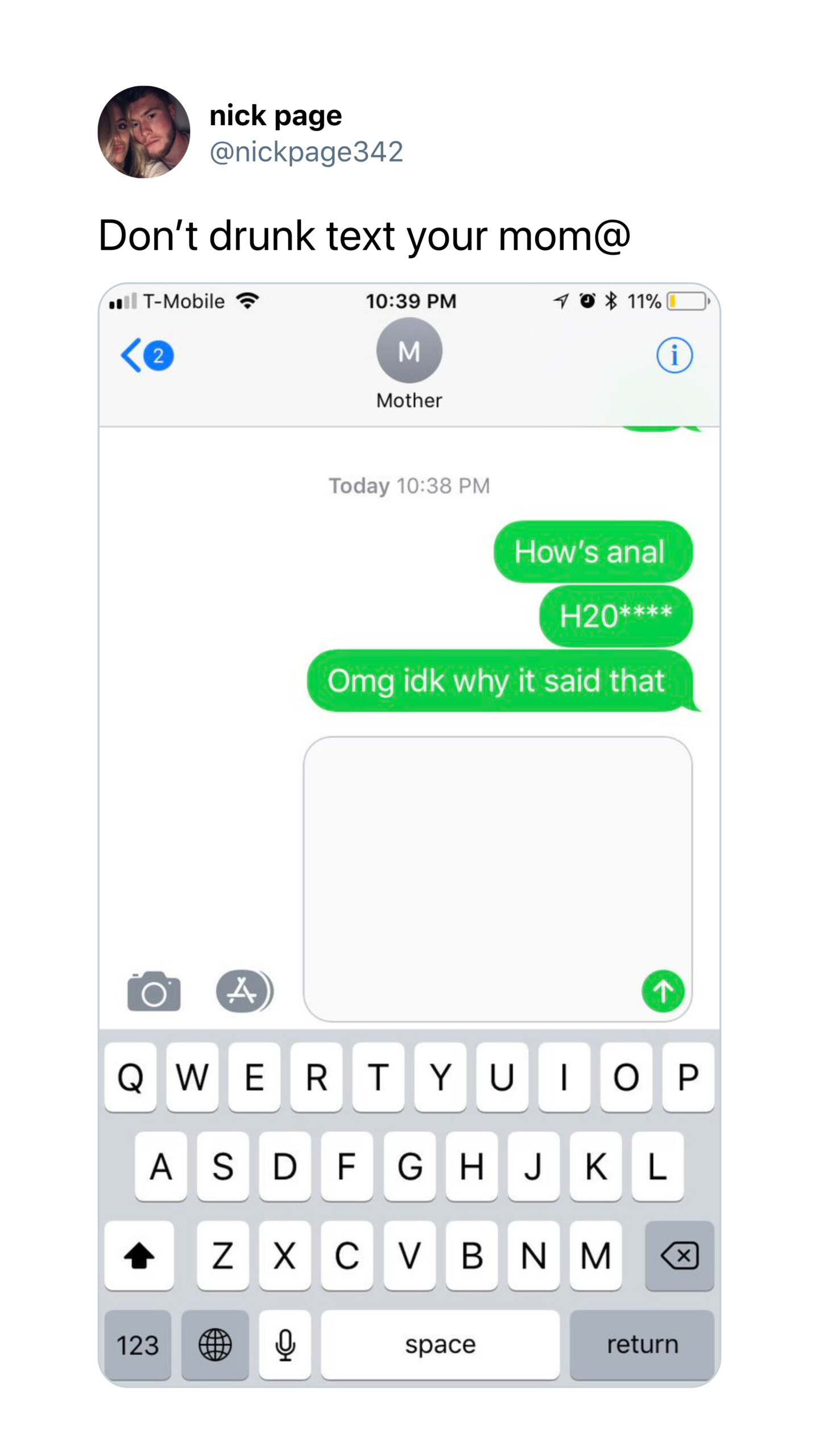 5.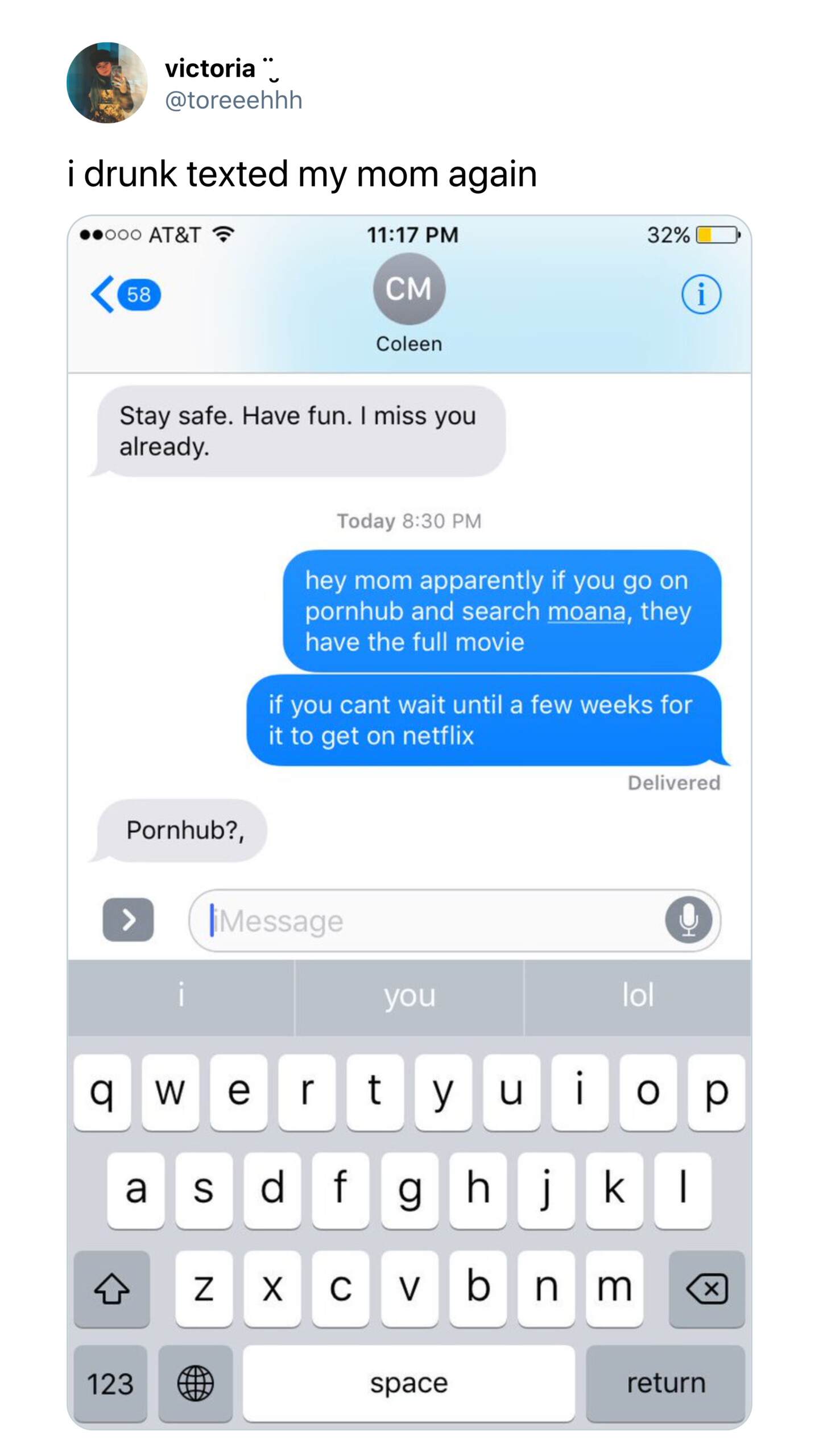 6.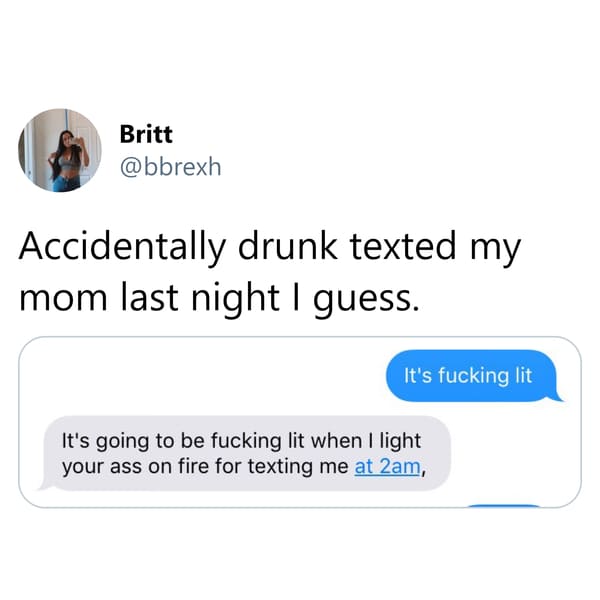 7.
8.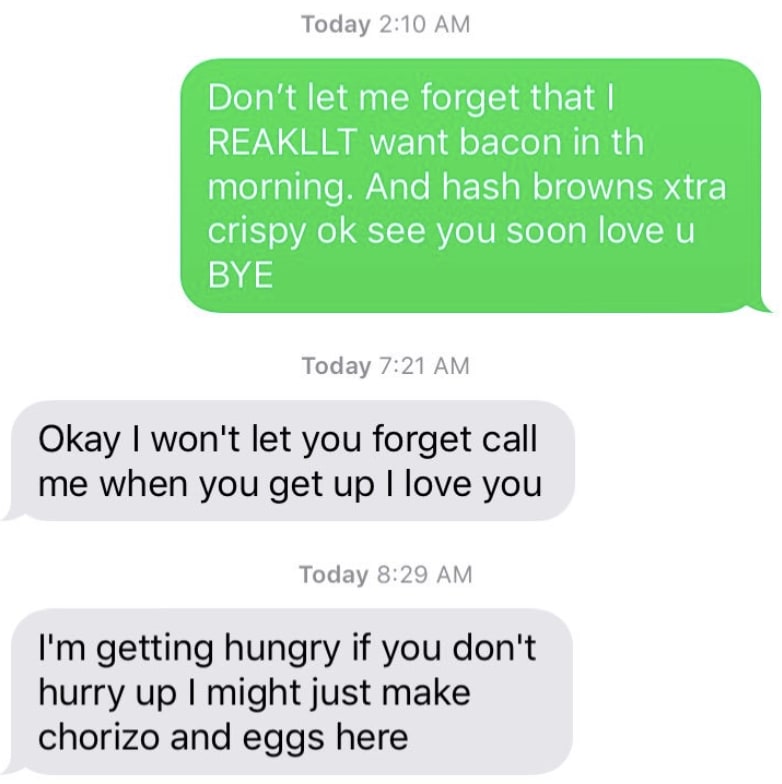 9.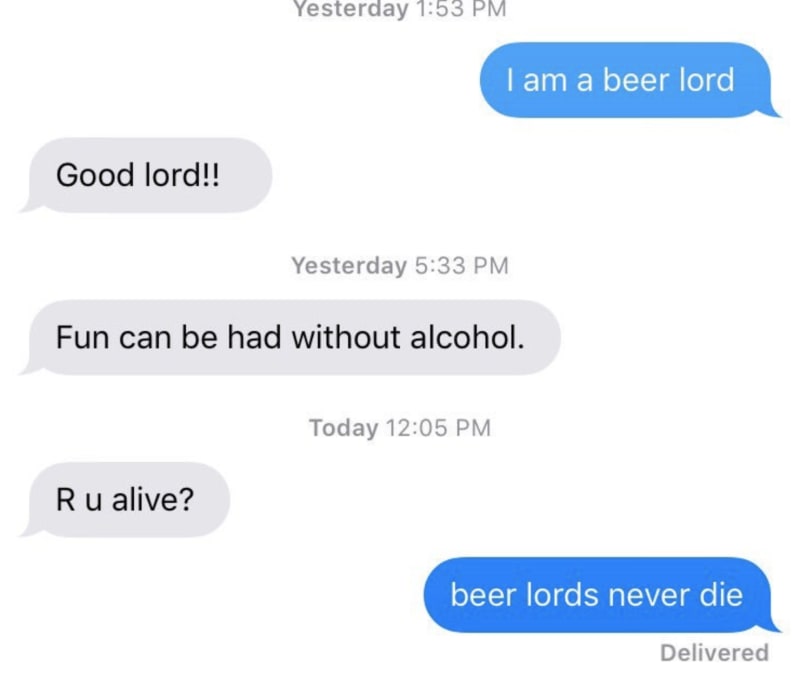 10.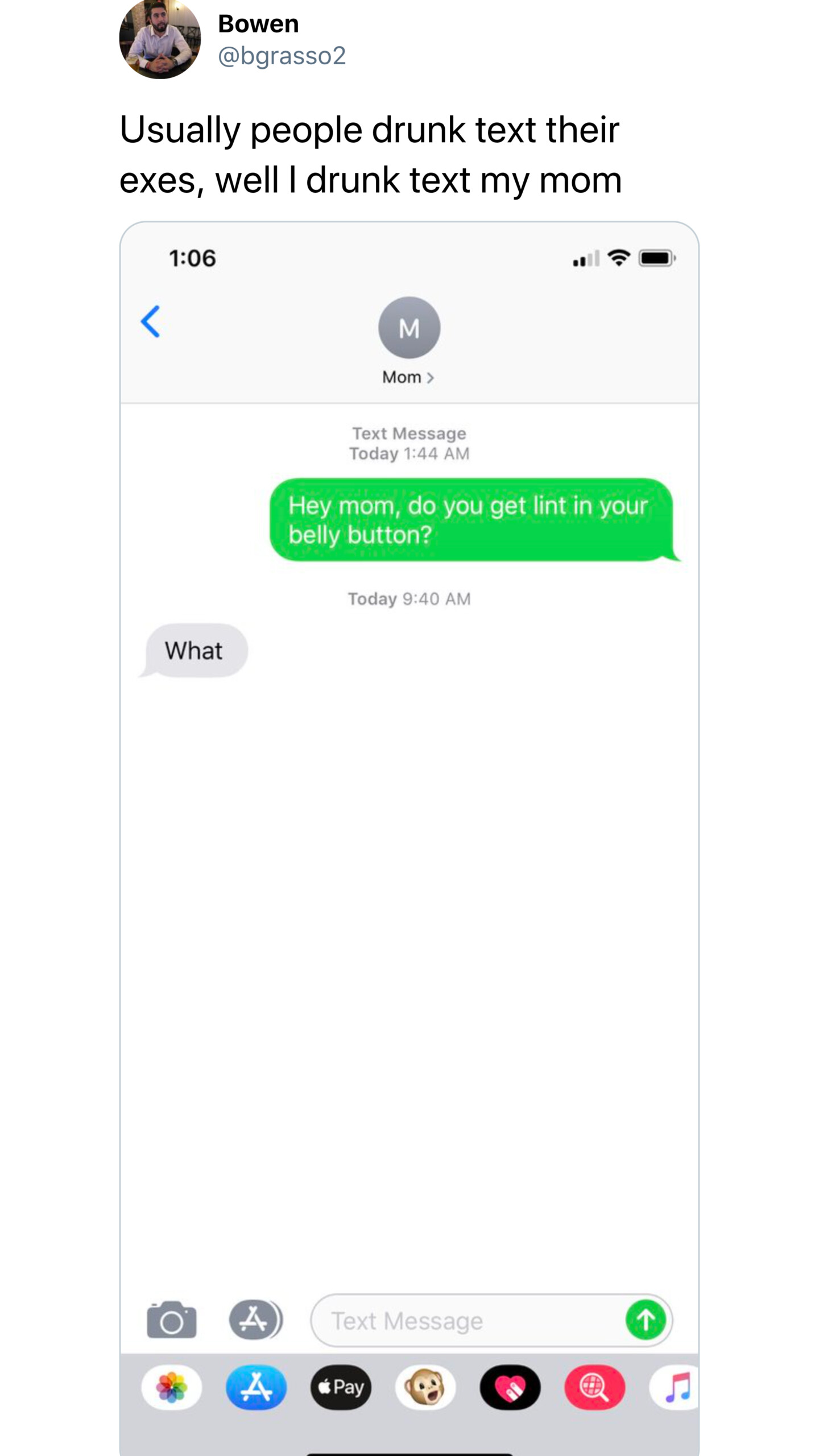 11.
i drunk texted my mom again pic.twitter.com/spAXHol9dJ

— victoria ¨̮ (@toreeehhh) June 9, 2017
12.
The best part about last night was definitely when me and @andrewkielar drunk texted our moms pic.twitter.com/I3gxXCdbvD

— Carolina Trujillo (@carojonas) December 14, 2013
13.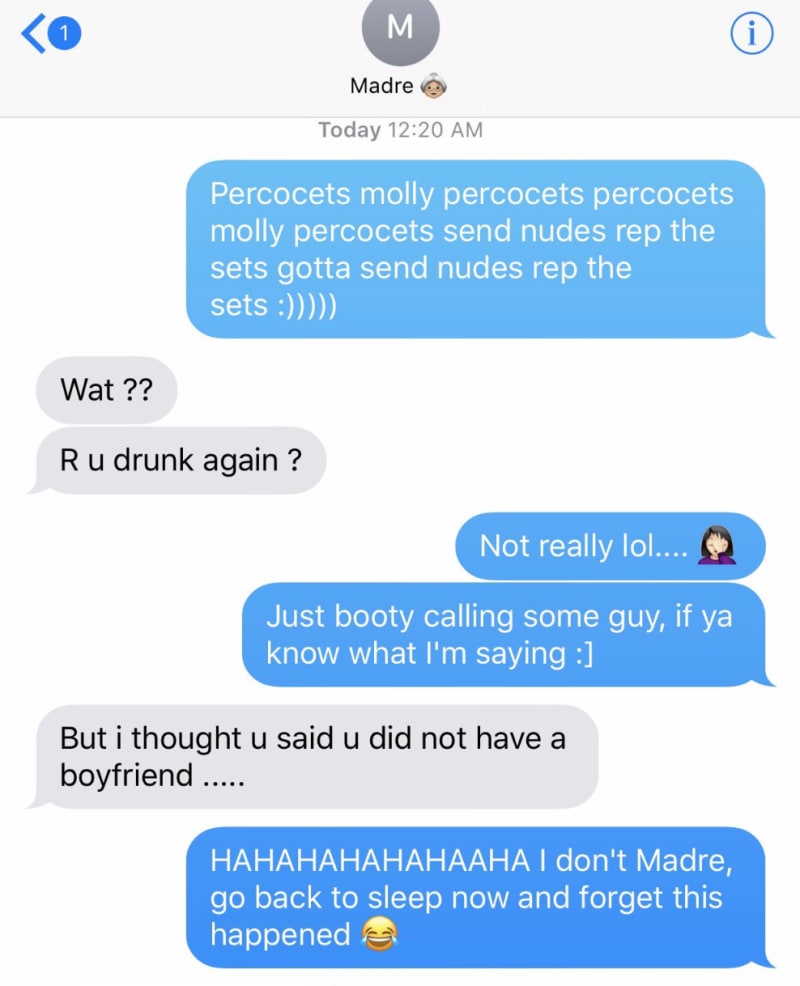 14.
This is what I drunk texted my mom last night pic.twitter.com/RaalTEZAi1

— Dylan Sanders (@CaitlinKotooo) August 20, 2016