Did Carole Baskin kill her second husband Don? If not, what happened to him?
Let's look at the facts, shall we? Don Lewis disappeared without a trace in 1997. Carole Baskin fucking sucks. And the internet is making tons of funny memes about Carole Baskin feeding her husband to the tigers.
If that's not proof, I don't know what is.
Here are some of the funniest Carole Baskin memes we're hoping doesn't encourage her to sue us and/or feed us to big cats:
1.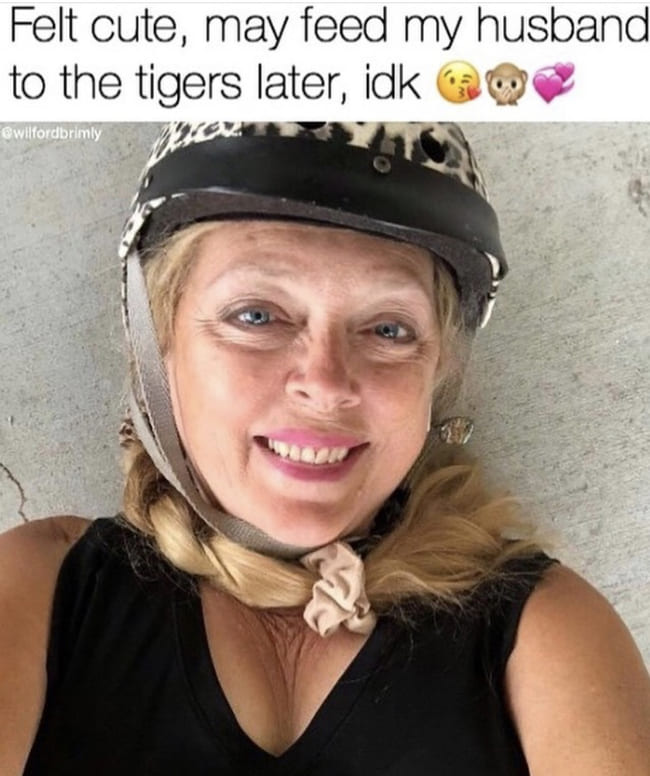 2.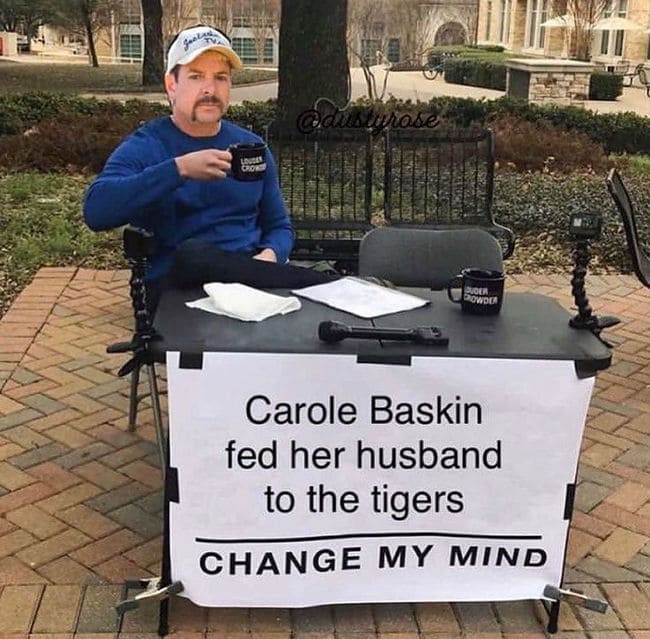 3.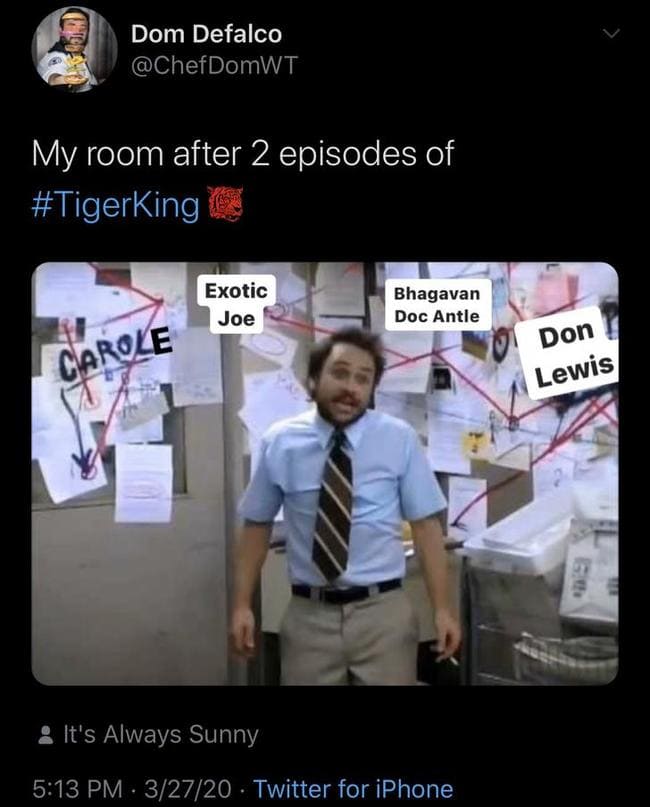 4.
5.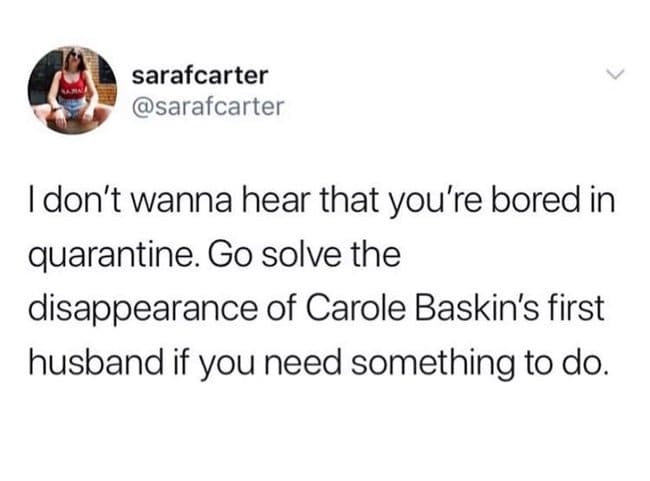 6.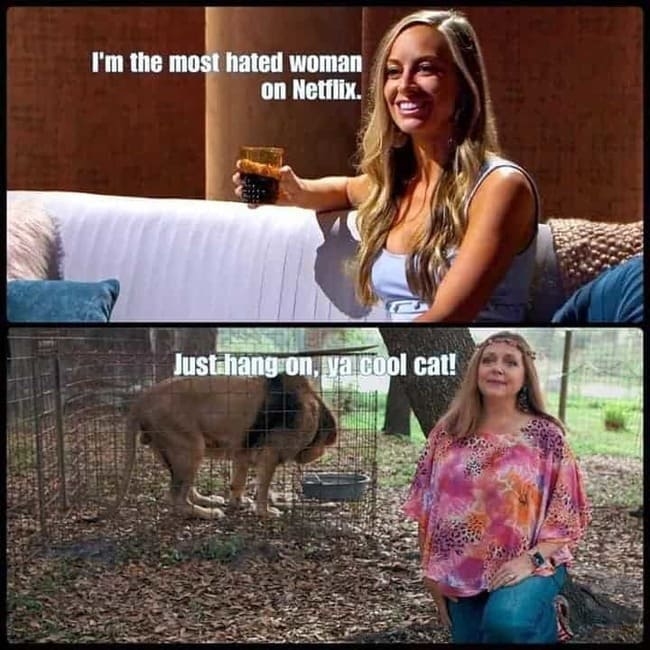 7.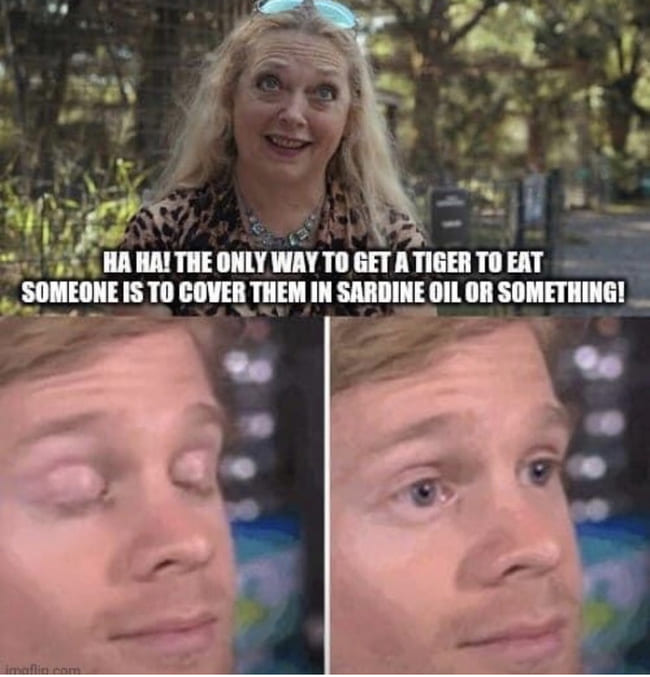 8.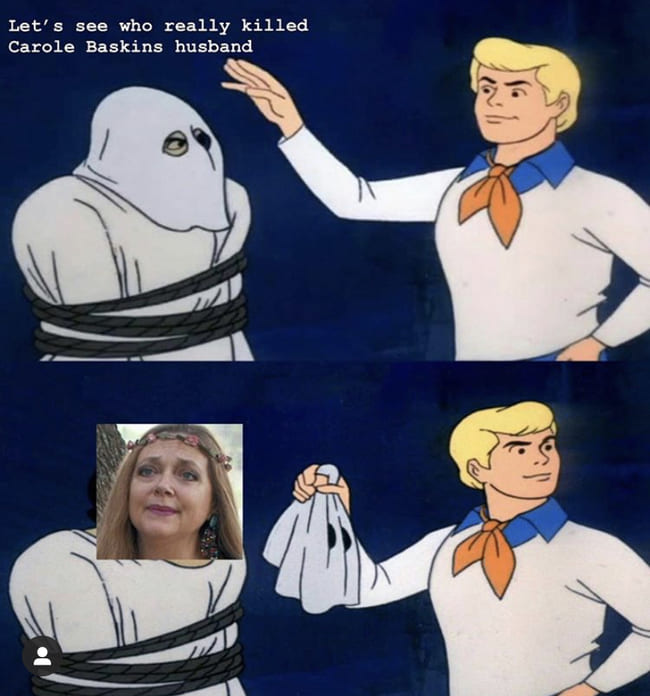 9.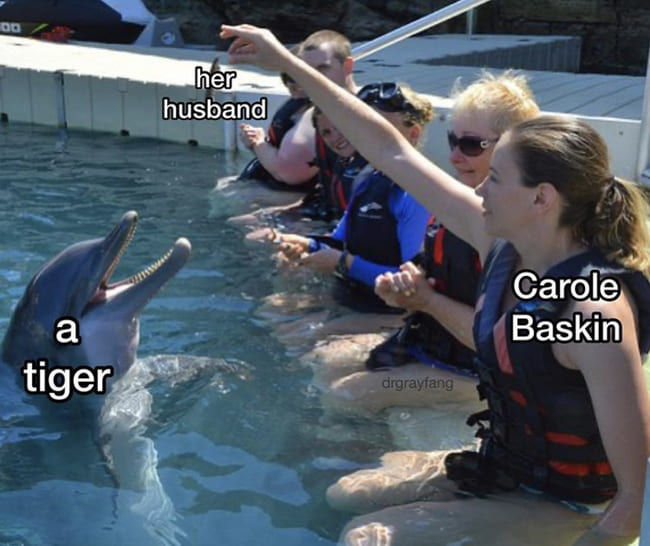 10.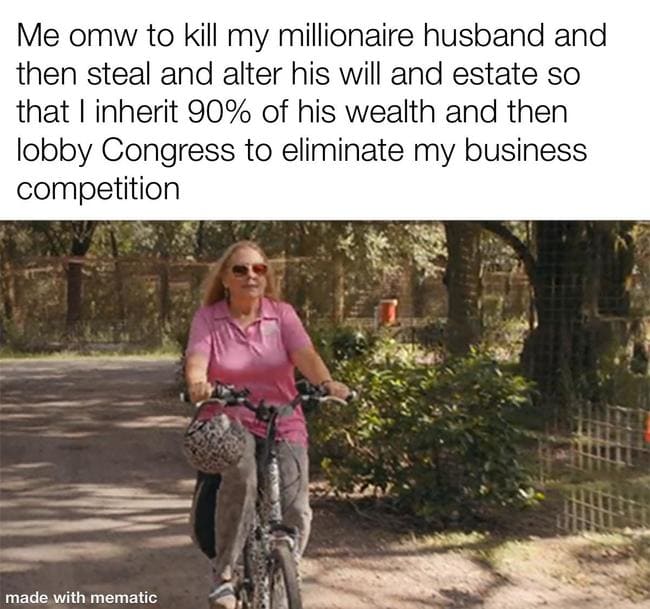 11.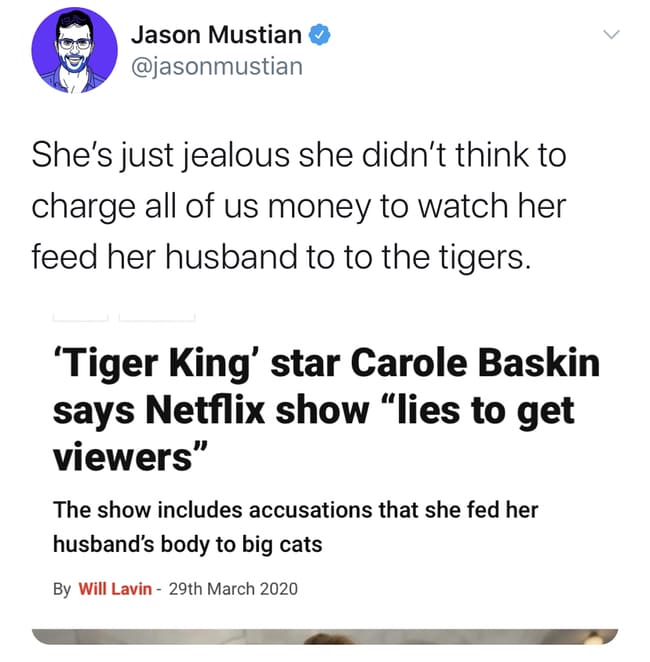 12.
13.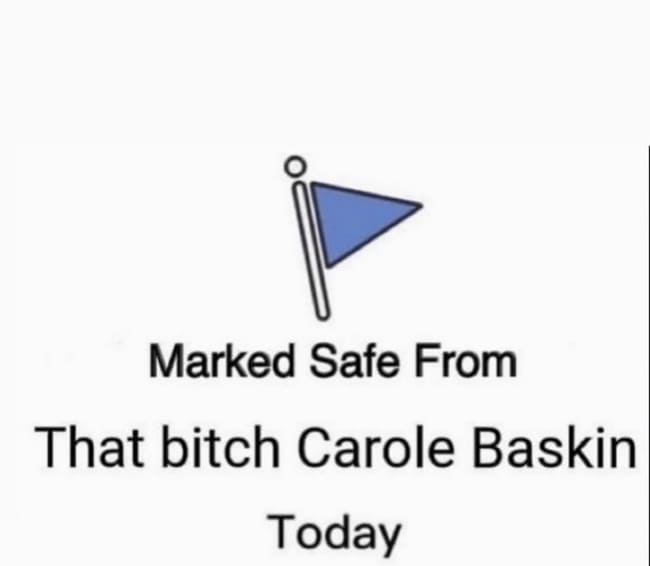 14.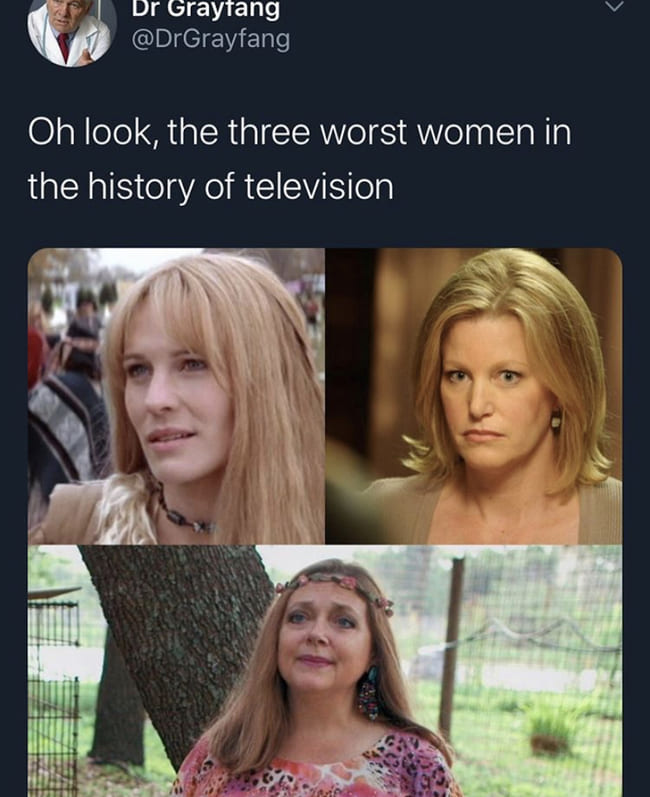 15.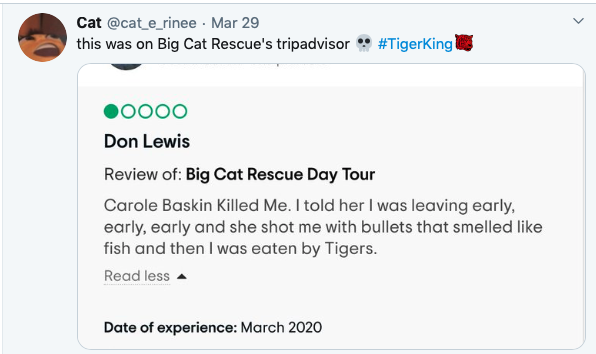 More Tiger King: