21.
Ken and Karen have had enough pic.twitter.com/QtogVCFbEJ

— Insónias em Carvão (@insoniascarvao) June 29, 2020
22.
The fact that I knew what Ken and Karen was before I clicked on this lol twitter YOU WILD for this one pic.twitter.com/VcxB183FtO

— Oopsieze (@pantheonrising) June 29, 2020
23.
When the Olive Garden manager asks Ken and Karen to put on a mask pic.twitter.com/cGelXz4Eib

— Guy P. Football (@Guy_P_Football) June 29, 2020
24.
Ken and Karen really went downhill. #KenandKaren pic.twitter.com/AUFXojRSeo

— Victoria (@vmendozaaaa) June 29, 2020
25.
This new season of Ozark looks awful.

Ken and Karen Snell are interesting characters though. pic.twitter.com/MBc2rdVgTF

— Ryan L. Thomas (@ryan_l_thomas) June 29, 2020
26.
Some rare Ken and Karen pic.twitter.com/0xmkl5U1LG

— ► ◄ (@drippyonfruit) June 29, 2020
27.
Whoever is responsible for adding this to Google Maps is my new hero.

This is the house of that gun waiving couple and someone marked it as a "Ken and Karen's Public Bathroom".#KenAndKaren #StLouisprotest pic.twitter.com/7aJYOCcNqk

— enlightenm3nt #MaskUp (@enlightenm3nt) June 29, 2020
28.
Next, on the Real Karens of St.Louis …

Ken and Karen have wild monkey sex after Ken has his first erection in 17 years. pic.twitter.com/y8WsUq2E5z

— Ham on Wry (@realHamOnWry) June 29, 2020
29.
When Ken and Karen don't see the manager immediately pic.twitter.com/iHcdzixI9w

— Wicked Neffie of the East (@pocahontasphnx) June 29, 2020
30.
Ken and Karen will be played by Nick Offerman and Amy Poehler in a movie. pic.twitter.com/M5phR1zeJh

— Cameron Grant (@BackupCoolCam) June 29, 2020
31.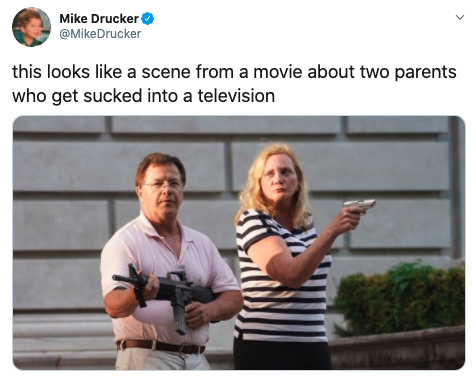 32.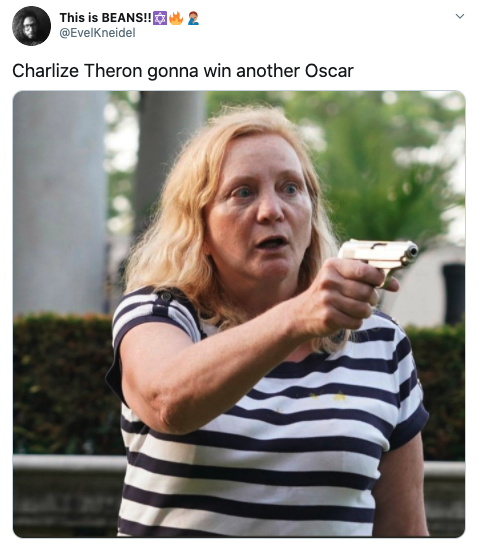 33.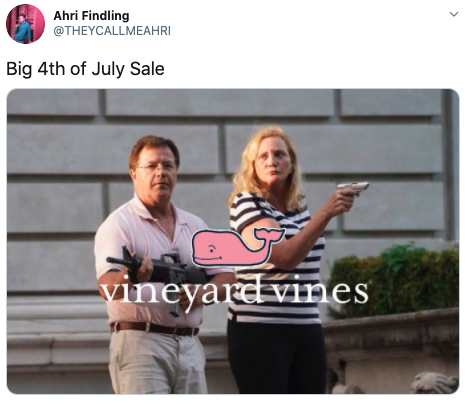 34.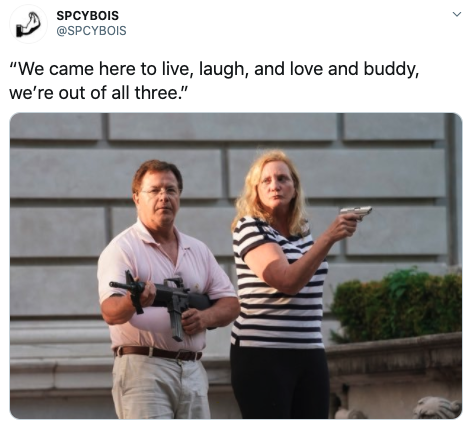 More memes about 2020: