Just when you thought the perfect Christmas decoration couldn't possibly exist, along came the Esty seller CustomDesignPress with their Buddy the Elf wreath. Suddenly, everything you thought you knew about holiday cheer is thrown into question. How could such perfection exist, and why didn't someone think of this sooner?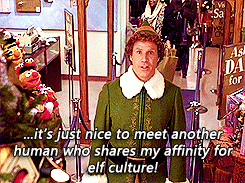 This year marks the 16th anniversary of Elf, and I can't believe it's taken that long for some crafty folks to put Buddy's over-the-top enthusiasm for the Christmas season into decoration form. I've seen Elf pajamas, mugs, and tableware but never a wreath. Better late than never, I suppose!
As the seller reveals on the product listing page, the Buddy the Elf wreath is obviously in high demand, which is why they've had to start taking pre-orders to ensure that they can keep up and make sure everyone gets their decoration before the holidays.
At the moment, the processing time is two to four weeks, but that seems like a totally fair amount of time to wait for a handmade item like this.
The wreath measures approximately 18″ x 26″ so it's a decent size to hang on your front door and ensures that even people driving by will catch a glimpse of Buddy's excited face and his glistening ribboned curls.
There's no one that can see this thing without smiling, and I can't think of anything that would make Buddy happier than spreading Christmas cheer.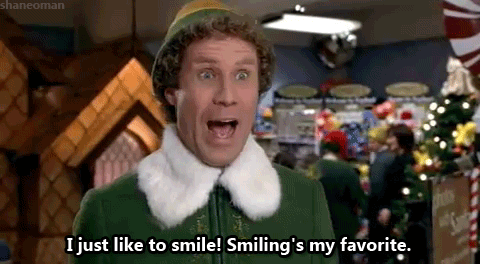 While CustomDesignPress does sell some other lovely crafts—they do some lovely autumn wreaths and even custom t-shirts—it's pretty clear that their Buddy the Elf wreath is the star of the show and will likely be a best seller for as long as they continue to offer it. I don't know about you, but I know what my new favorite Christmas decoration is going to be moving forward!
More seasonal products: