Though there's a lot happening right now that none of us predicted, there is one thing will always be able to depend on: cheapskates trying to get free work from artists. The subreddit r/ChoosingBeggars is still ripe with examples of folks trying to manipulate and bully their way into free stuff and it's honestly delightful to be mad about something besides politics right now.
Redditor u/rzotte shared an amazing conversation under the title, "CB doesn't like the drawing I made for him for free 😬 threatens to call the police on me."
It starts out with what looks like a convo about the artist's work. Then the CB [Choosing Beggar] asks if they file taxes for the $300 or so a month they make selling art. The OP does not report that money, for the record. It seems like a weird question, but their reason for asking soon becomes clear. They want to have a threat in their back pocket.
They then demand a piece of artwork for free, saying the OP is not "registered." When the OP says they don't draw for free, the CB suggests they do it for "practice" and that they'd better get it to them by the CB's wife's birthday in April. Or else.
"Where do you live?" they ask. "I'm calling the police on you B*TCH."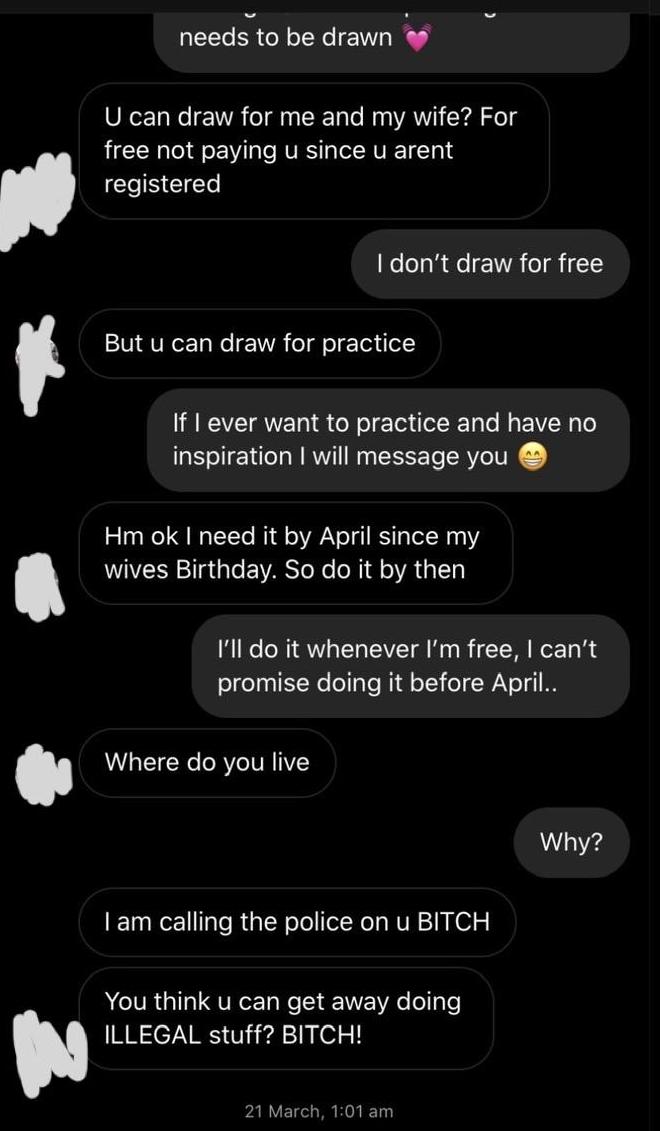 The OP seems to agree to do the drawing, then says they were alarmed by the police threat. Satisfied, the CB sends a few examples of how they'd like the art to look, sharing examples from the OP's collection of images.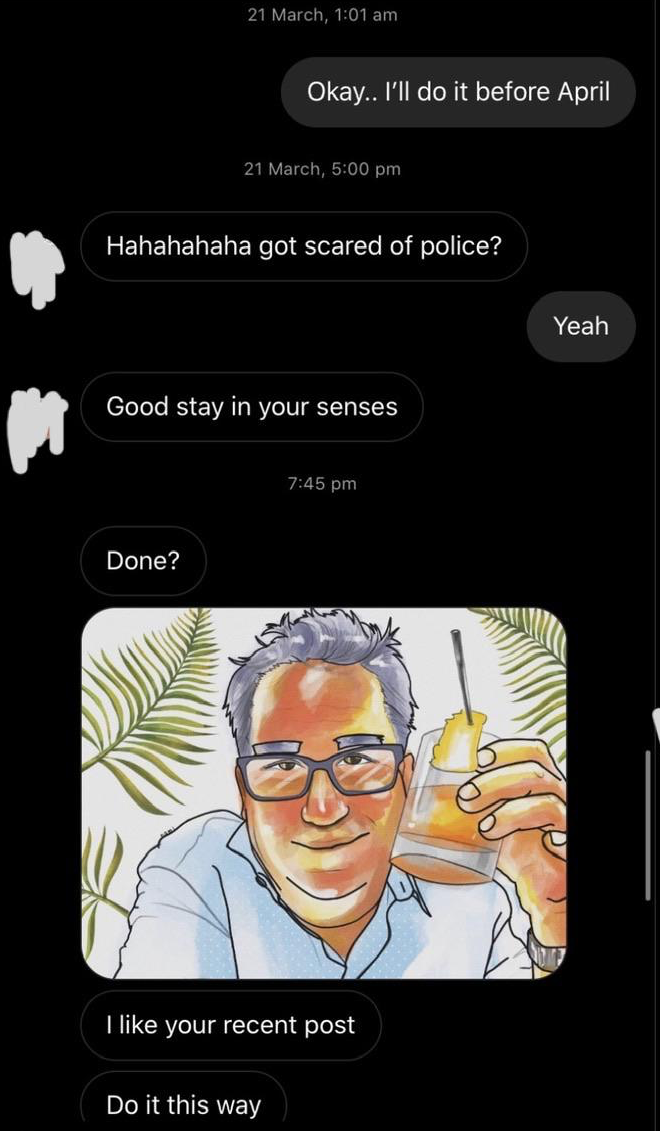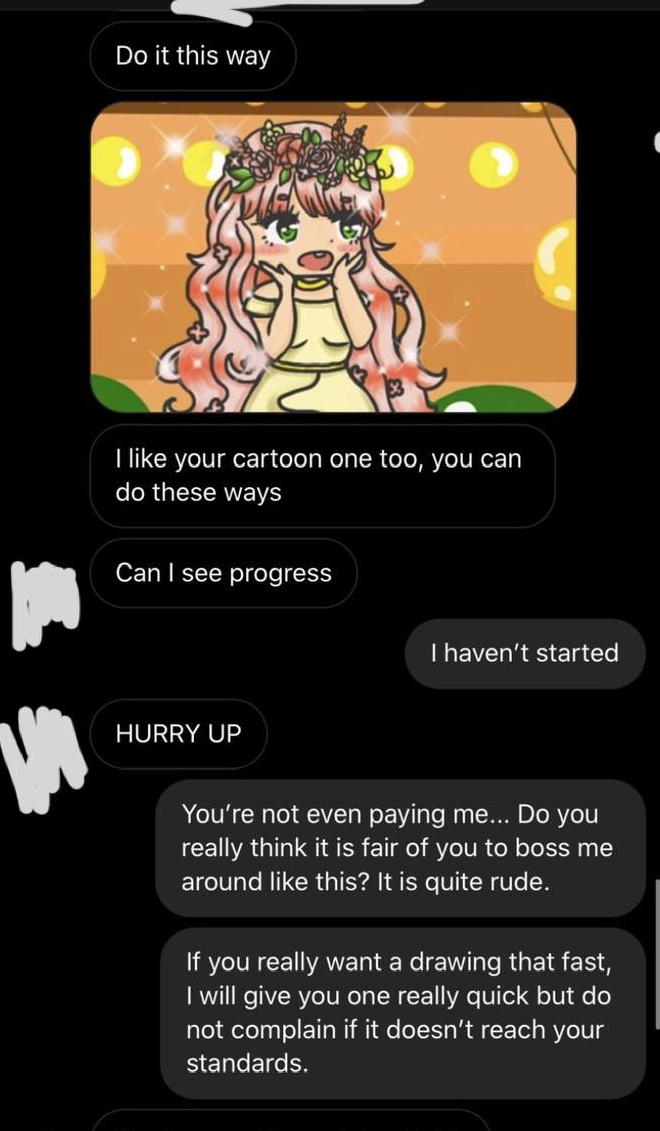 The CB yells at the artist to "HURRY UP" when they say they haven't started yet on this free project.
"If you really want a drawing that fast, I will give you one really quick but do not complain if it doesn't reach your standards," they write to their blackmailer. "Okay do asap," the CB replies. "Even sketch is ok."
Then they get the result. And they don't like it.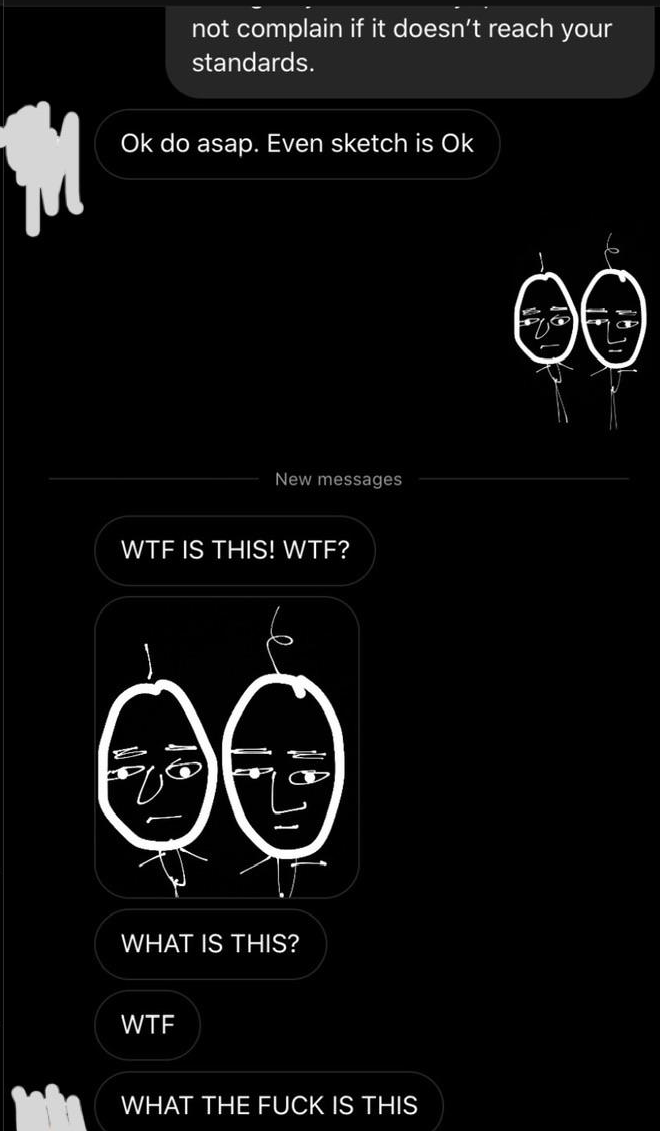 I dunno, looks good to me?
The CB has been popping off on the OP ever since, seeming surprised that threatening to call the police on someone for not doing free work during a pandemic isn't working: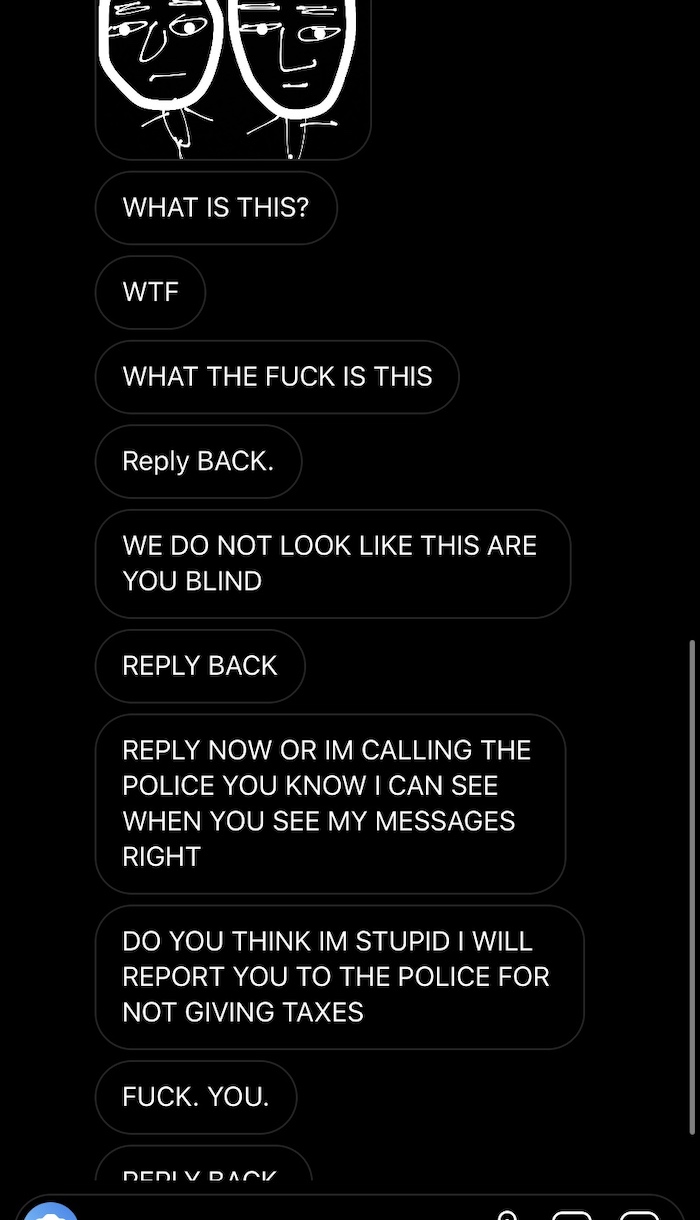 Everyone is enjoying the stupidity of the CB and all their misdirected rage:
Once again, people don't make art for exposure and they certainly don't make art for impotent rage addicts.
More of the worst, most entitled choosing beggars: