There is nothing people enjoy quite like making fun of other people who want to be famous. Unfortunately, it has the side effect of actually making those people famous. That's what happened with TikTok phenomenon @honeyhouse, the venture viewers love to hate.
The Honey House is a TikTok house full of adults who all hope to be TikTok famous. They film videos together, following trends, and attempting to set them. A lot of their videos are pretty boring tbh, but they have almost 400k followers.
Here they are seeing who gets a reply from a text back the fastest:
These people all seem too old to be so invested in TikTok, but it's their life. If they want to spend it this way, who am I to say not to?
At least, that's what I thought until I saw this viral TikTok they made about what they all do "for a living" outside of the Honey House venture. It absolutely deserves to be made fun of, and director Jack Wagner jumpstarted the mockery on Twitter, writing, "Sincerely the worst thing I've ever seen."
The TikTok is a response to a question from some random user who commented, "Dances are great but what does everyone in the TikTok house do each day? For work?"
sincerely the worst thing ive ever seen pic.twitter.com/O1HRvfVFSK

— jack wagner (@jackdwagner) September 6, 2020
What a lovely opportunity for all of these identical dweebs to promote their various ventures.
We got YouTube people: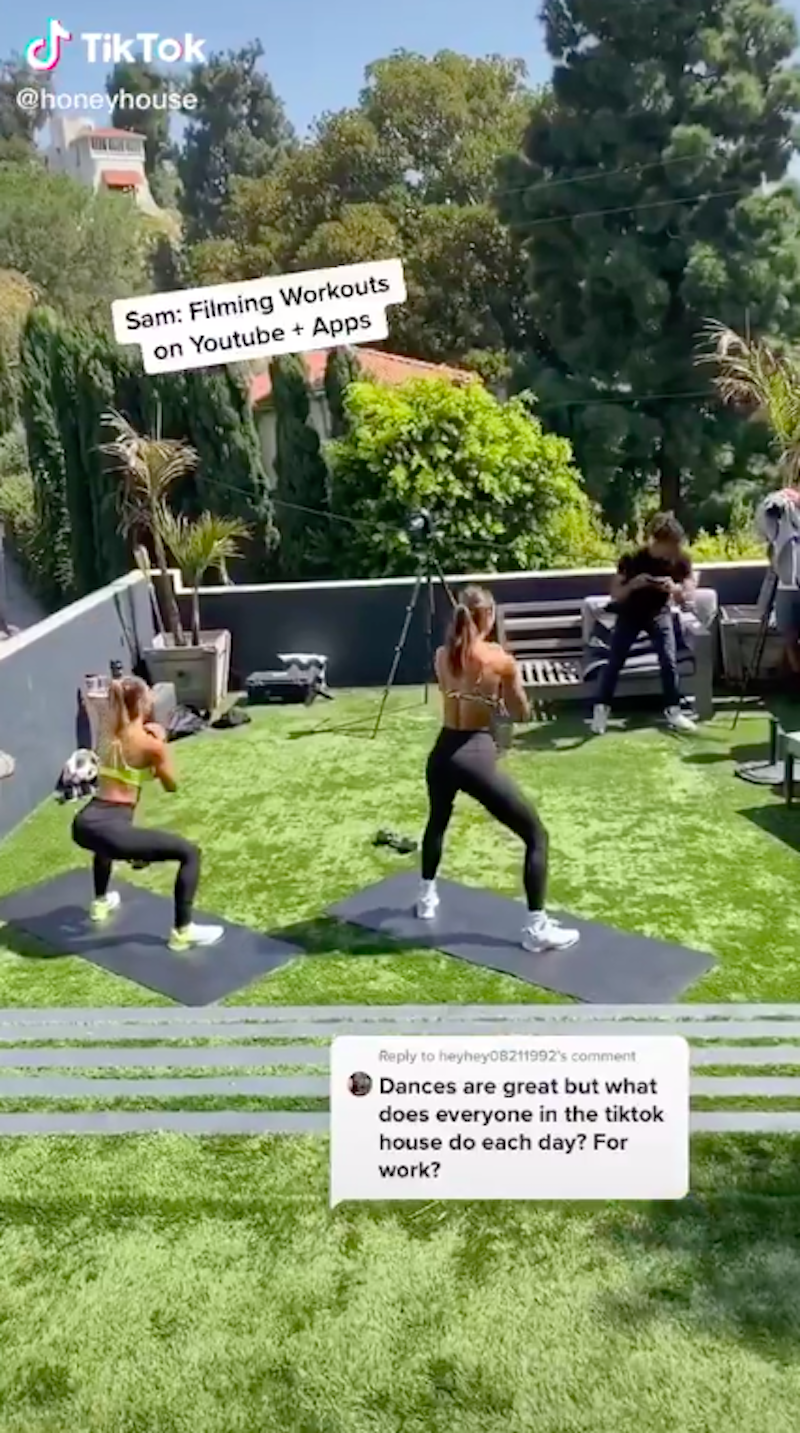 Agency guy: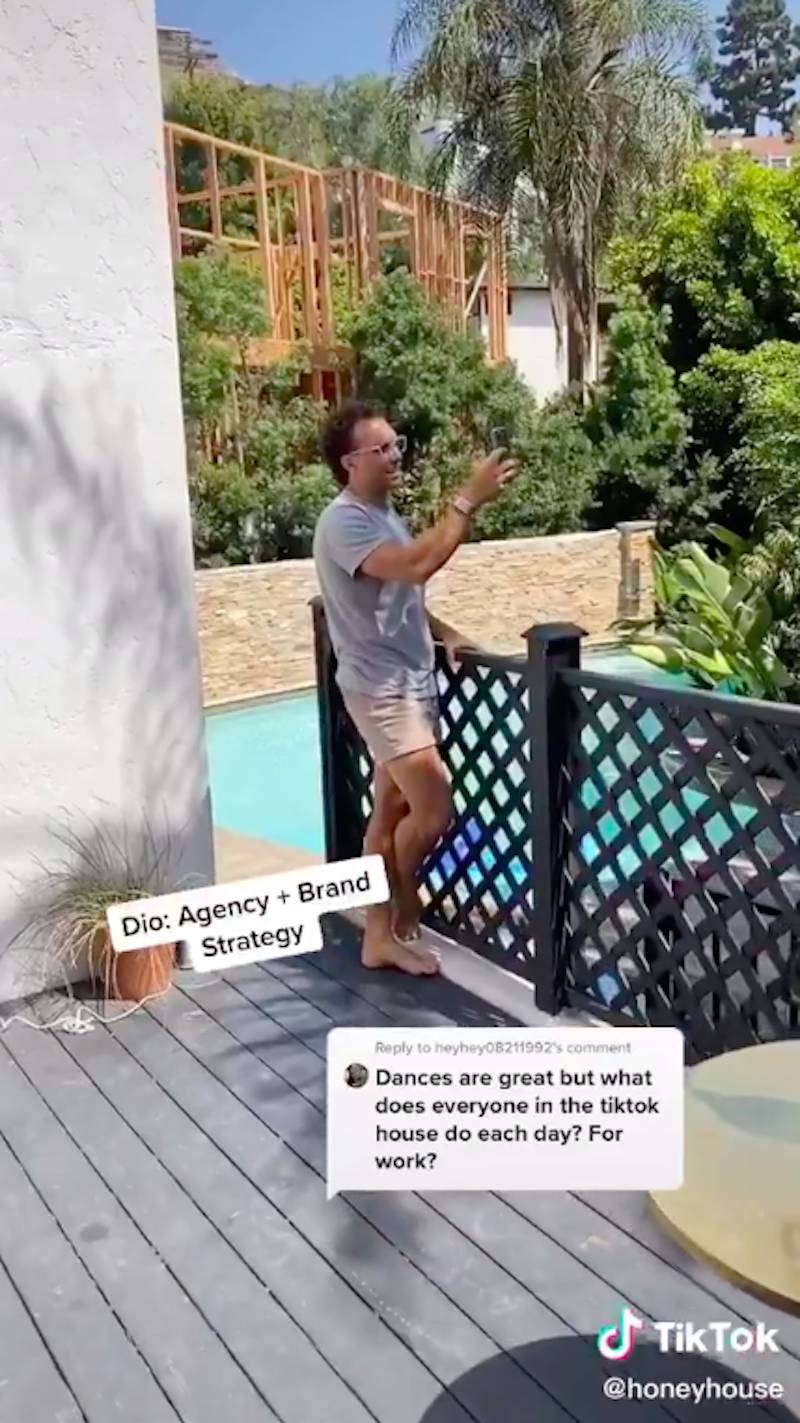 Meditation coach: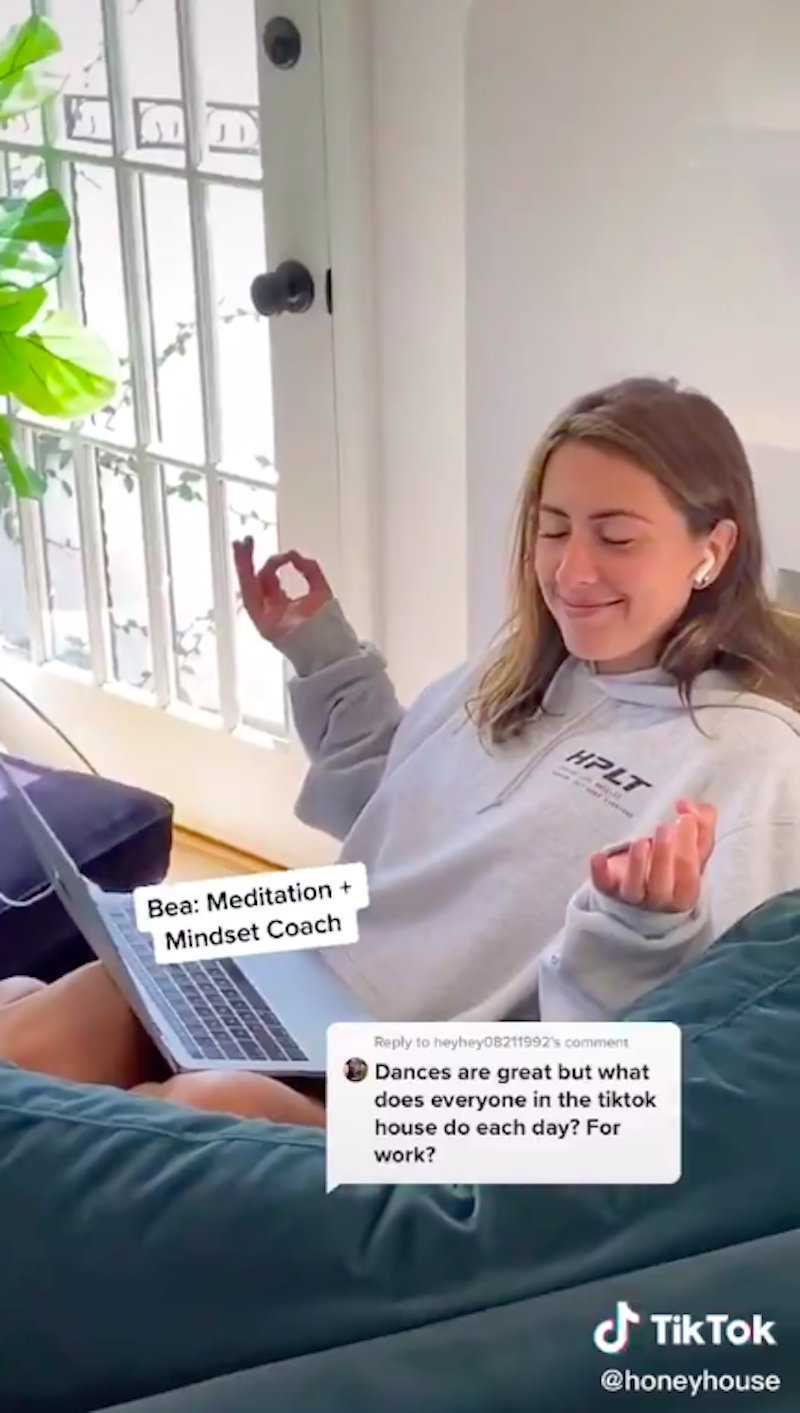 Brand strategist: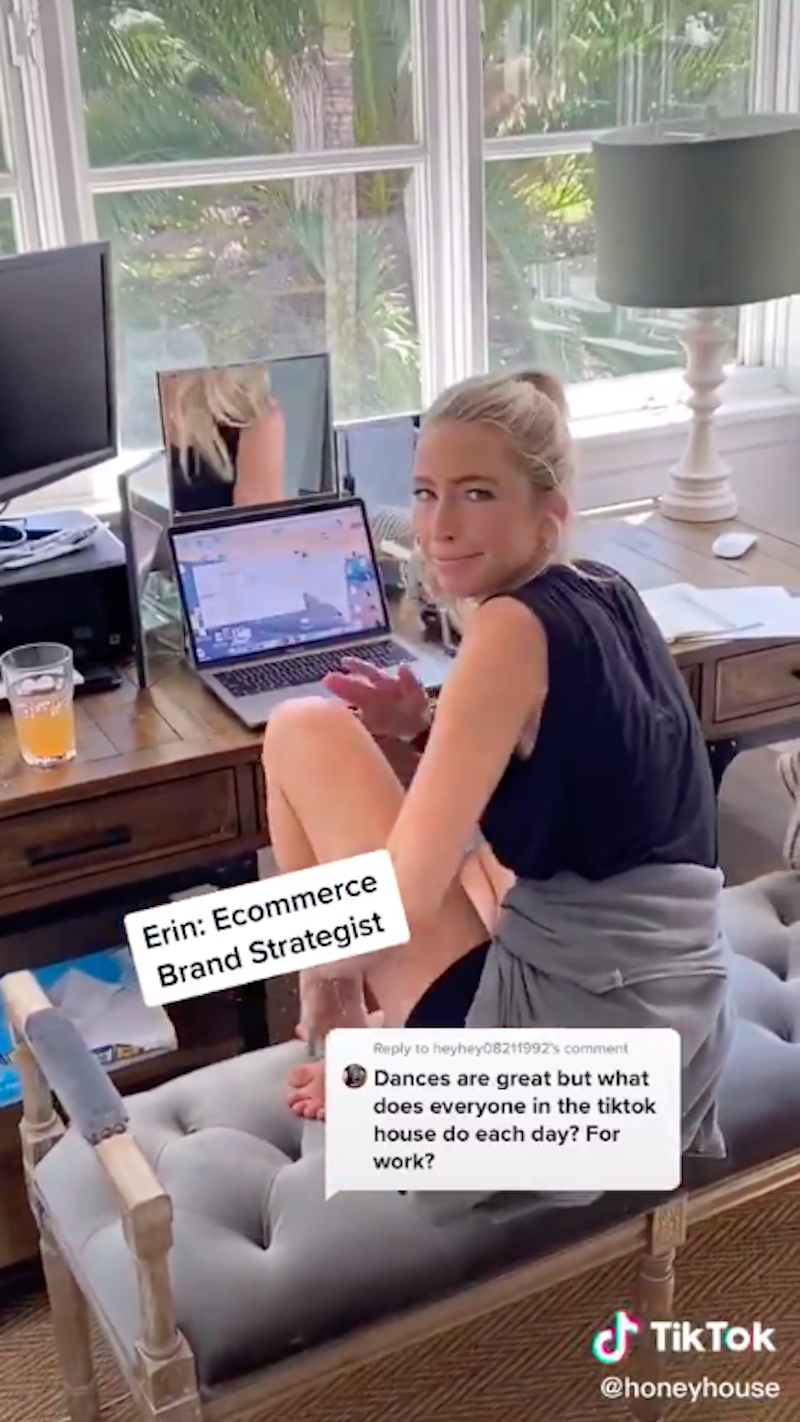 Trainer and actor (my personal fav, showing off his two professions simultaneously):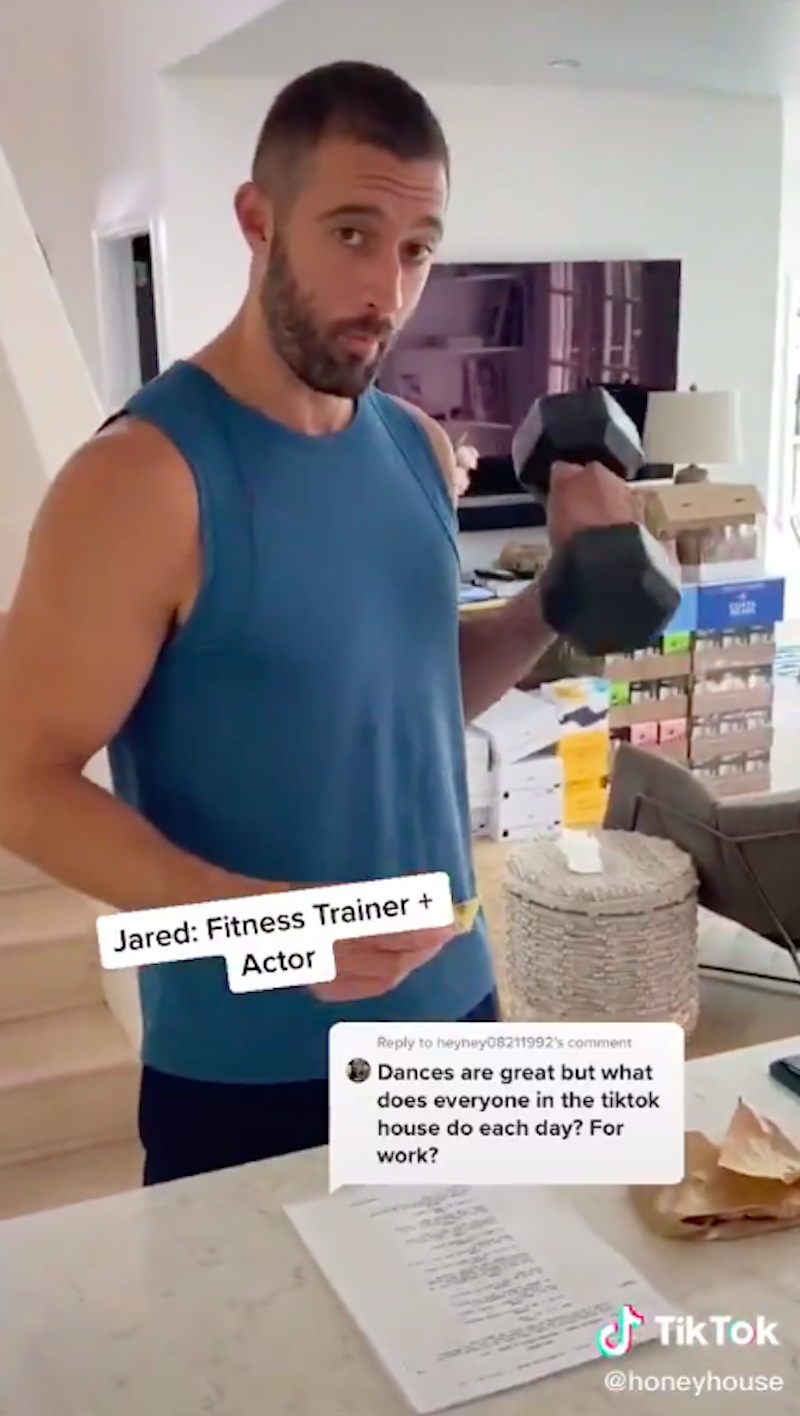 Personal development guy: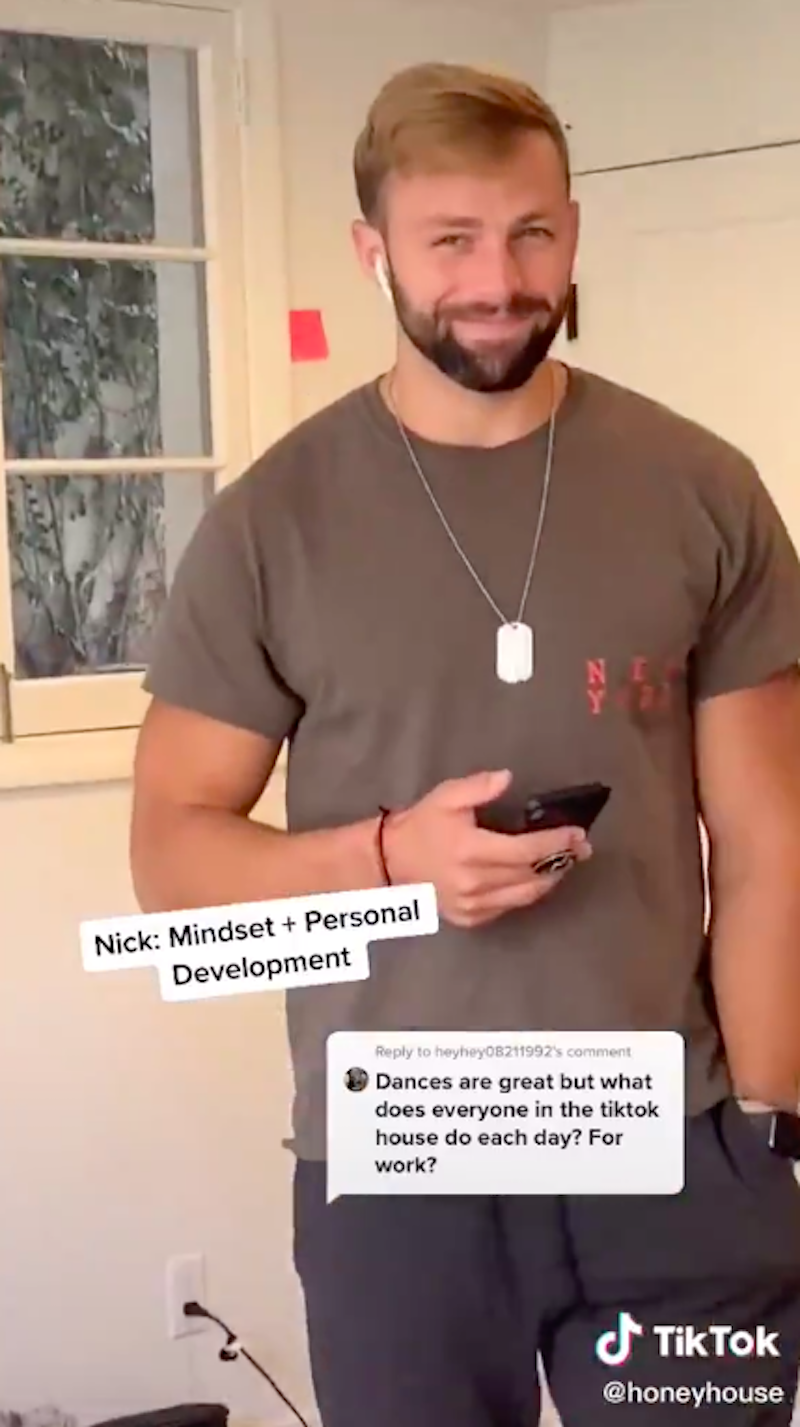 More personal trainers: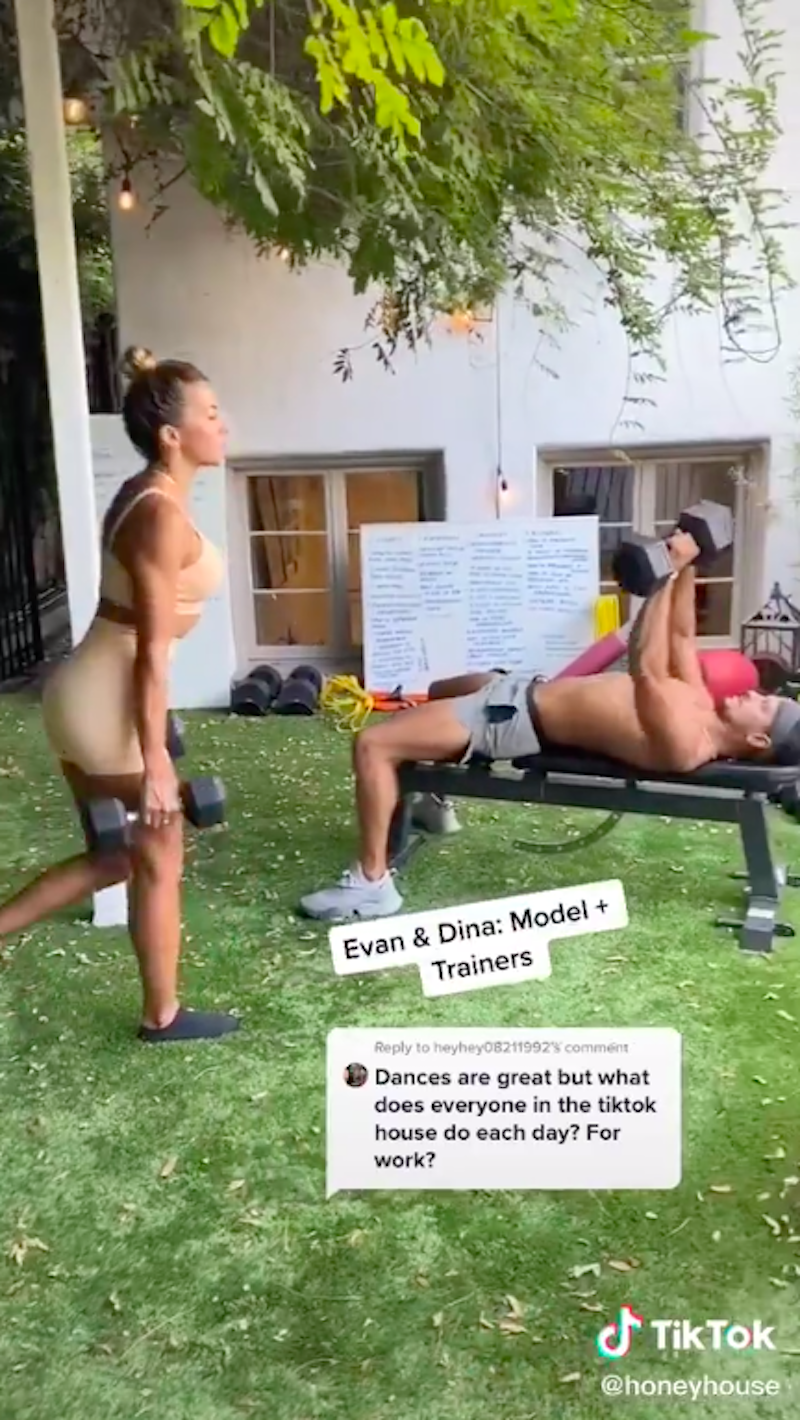 And undetermined: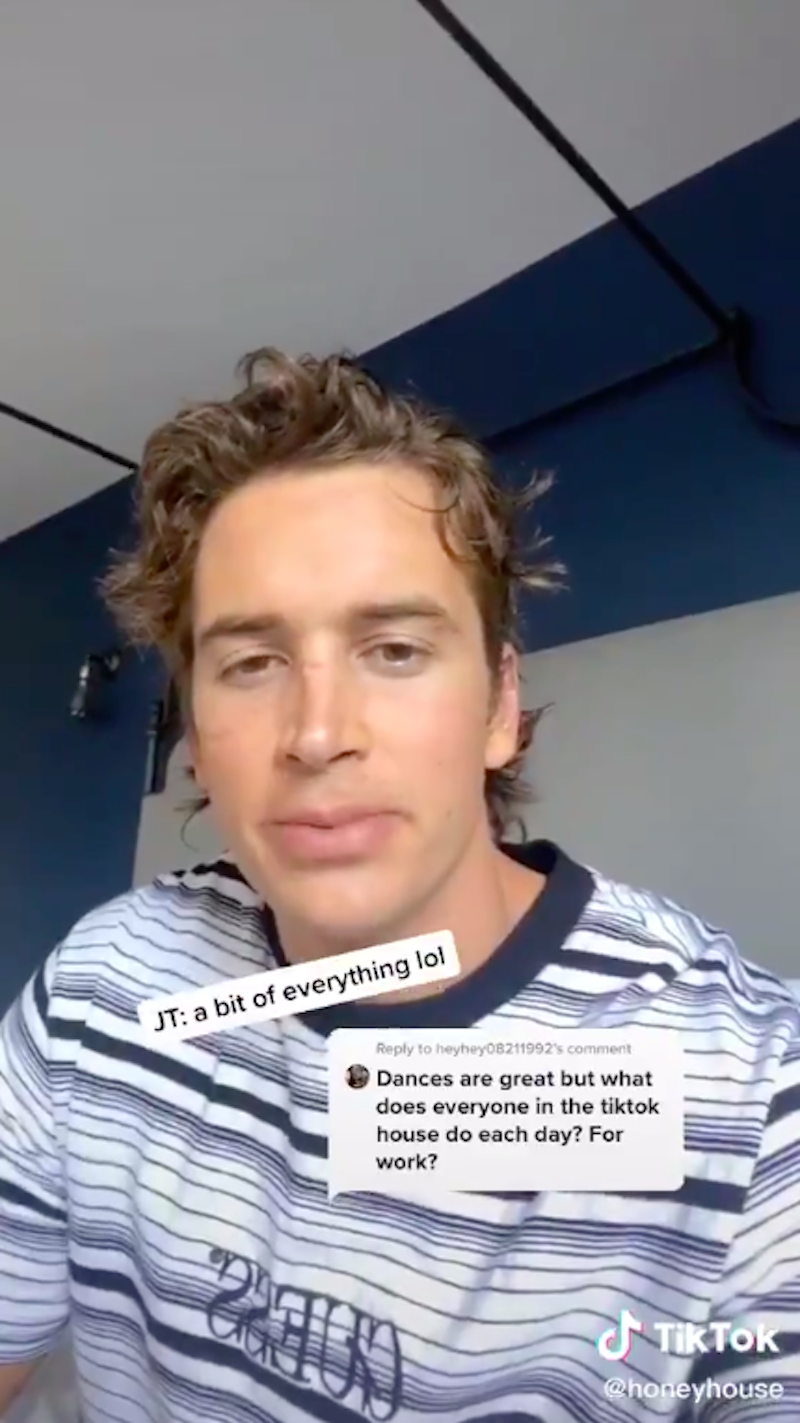 This video is the equivalent of a kid picking up a fake phone and yelling, "Buy! Sell!" to pretend they work on the stock market. Hilariously staged and embarrassingly useless professions. Except personal training. Getting jacked rules.
The video has gotten a lot of attention and led to some awkward questions about the lack of diversity:
"Not, like, ones we'd actually want to film, but, like, they're here. Somewhere."

— Robert Little (@inlanddefense) September 6, 2020
Xavier School for Mediocre Whites

— eldritch impersonator (@debzcast) September 6, 2020
Is this a white supremacist training/communications hub?

— Christopher Mosson 🌹 (@CCMosson) September 6, 2020
It's like a monastery for narcissists

— Russell Tisdale (@becominghinged) September 6, 2020

There are POC there? Please, save them!
There were a few viewers who were actually jealous not to be included:
I work the front door as Hi-5 five guy. If I'm not doing high fives. I'm eating Keto and watching Jared Leto's MasterClass pic.twitter.com/CiKsax6kpg

— Paul Scheer (@paulscheer) September 6, 2020
I edited you back in pic.twitter.com/ds9AenwQeY

— Doc (@powerlessbald) September 7, 2020

I will say that this video did teach me a lot about that mirror above Erin's computer, though she has neither confirmed nor denied if any of these reasons are accurate:
To reflect light to fill in shadows on her face so she looks better recording with her laptop camera

— Ian (@Ian_from_TO) September 6, 2020
😂😂😂😂😂😂😂😂😂never heard so much bollocks in all my life

— Gerzinho (@fgfmurray) September 8, 2020
thank you. this is the type of explanation I was looking for.

— walk-in closet case (@lurkinbag) September 6, 2020
But I'm gonna try it. I've been influenced!
More viral TikToks: