The battle between Boomers and millennials—and Gen Z—continues to rage even as a pandemic rises. It seems like we should be thinking about other things, but maybe it's the petty stuff that keeps us going.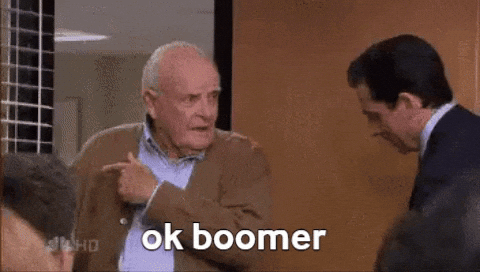 Millennials and Gen Zers gotta keep thinking that Boomers are out-of-touch know-it-alls who care more about how you talk to them than what you're saying. Boomers gotta keep thinking everyone under 40 has no idea how The Real World works and that they should keep dropping off resumes in person to get a job. It's our lifeblood.
A server named Kaitlyn Brande added some fuel to the fire with a viral TikTok of tables in the restaurant where she works.
According to Buzzfeed, Brande is 18 years old herself, so she's of the Gen Z generation.
In her short TikTok, she shows a table she says was occupied by five Boomers, and which she said she had bussed a bit already as they were eating. It's an absolute mess: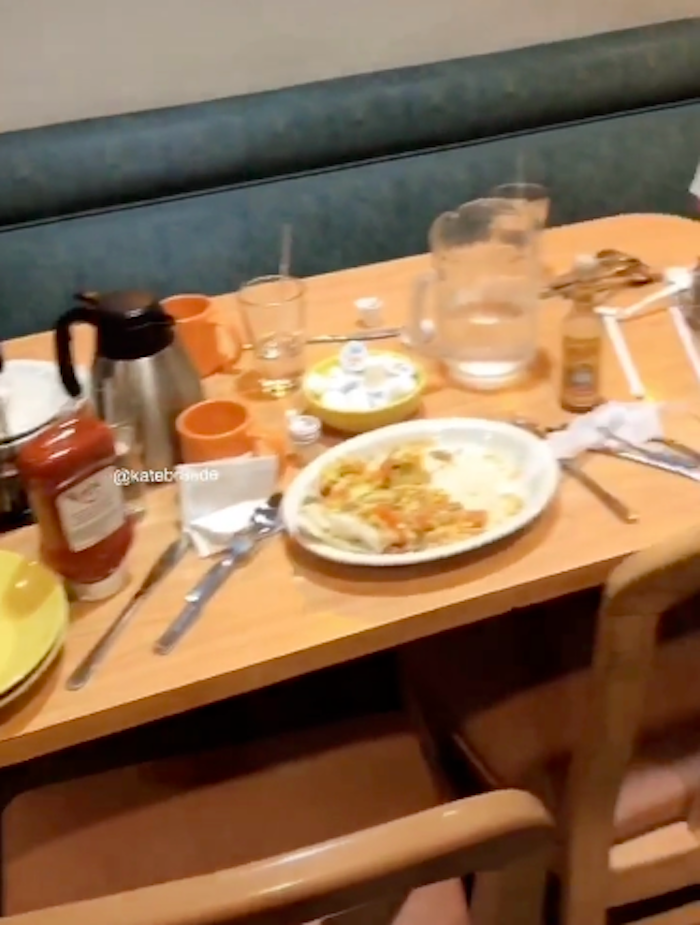 Then she shows the table right next to it, where she says six Gen Zers were seated. Everything is neatly stacked and easy for her to pick up and clear away: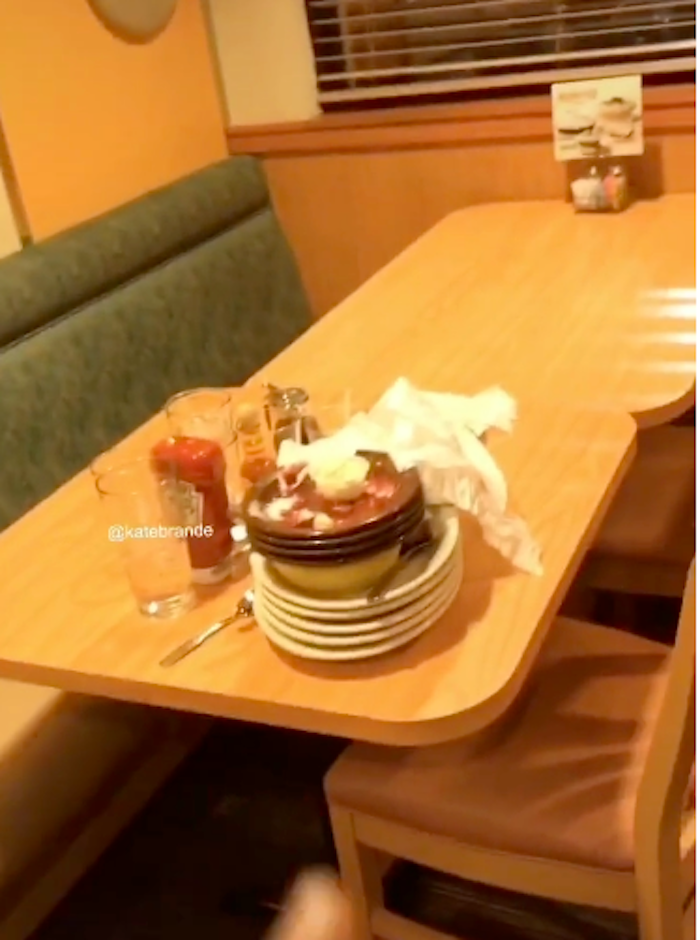 Interesting.
"I posted it because I thought it was ironic since older people always expect respect," Brande told BuzzFeed. "I'm not saying I expect people to ever stack their plates like that, because hey, I'm a person too. I want to go out and eat and not worry about the dishes or anything. All I'm saying is it was cool and helpful of the younger people, and I appreciated it."
If you've ever worked in service, no matter what your age, you will have some awareness of what it means to be a pleasant and conscientious guest. Going out to dinner doesn't mean free range to treat the space and servers however you want. It's possible none of those Boomers had ever worked in a restaurant before themselves. But aren't they the ones obsessed with being polite?
More Boomer, Millennial, and Gen-Z tweets: