The war between millennials and boomers has spilled over the battlefield and caused disruption in other generations. Gen Z is the hot new generation coming up in the world, using their k-pop stan accounts to ruin the president's life and dancing like it's the Super Bowl halftime show on TikTok. They're also really good at roasting the crap out of millennials and making everything seem like a big joke:
boomers: i hate my wife
millennials: i hate my life
gen z: beesechurger

— ꧁꧂ (@drivingmemadi) July 26, 2020
Today's millennials be like…. capitalism is evil unless it's Rihanna charging me 100 for face cream

— Germania Rodriguez Poleo (@iamGermania) July 28, 2020
millennials love saying "so i did a thing" girl go re read harry potter and shut up

— cabbage merchant fan account (@jacuhbo) June 21, 2020
Bullying millennials is doing God's work. Boomers and Zoomers unite

— Comfortably Smug (@ComfortablySmug) July 27, 2020
Am I offended? A little. Do I think we deserve it? Yes.
It was still very satisfying to watch this video made by Angie Cocuzza or @acooz31, which went viral because of the way it perfectly sends up the dance trends of this era versus what we millennials looked like shuffling in the gymnasium at our middle school dances.
All I can say is thank goodness there was no social media when I was in the sixth grade because this is definitely exactly what this looks like:
She even got the outfits right for both Gen Z: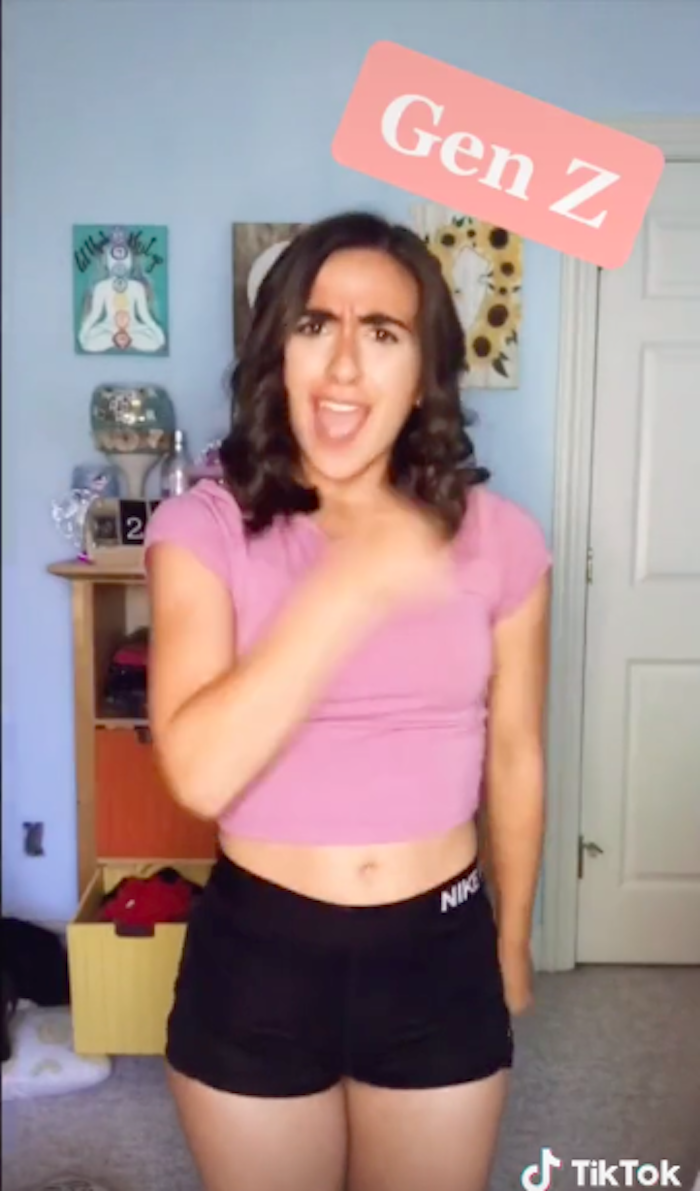 And millennials many shirt layers: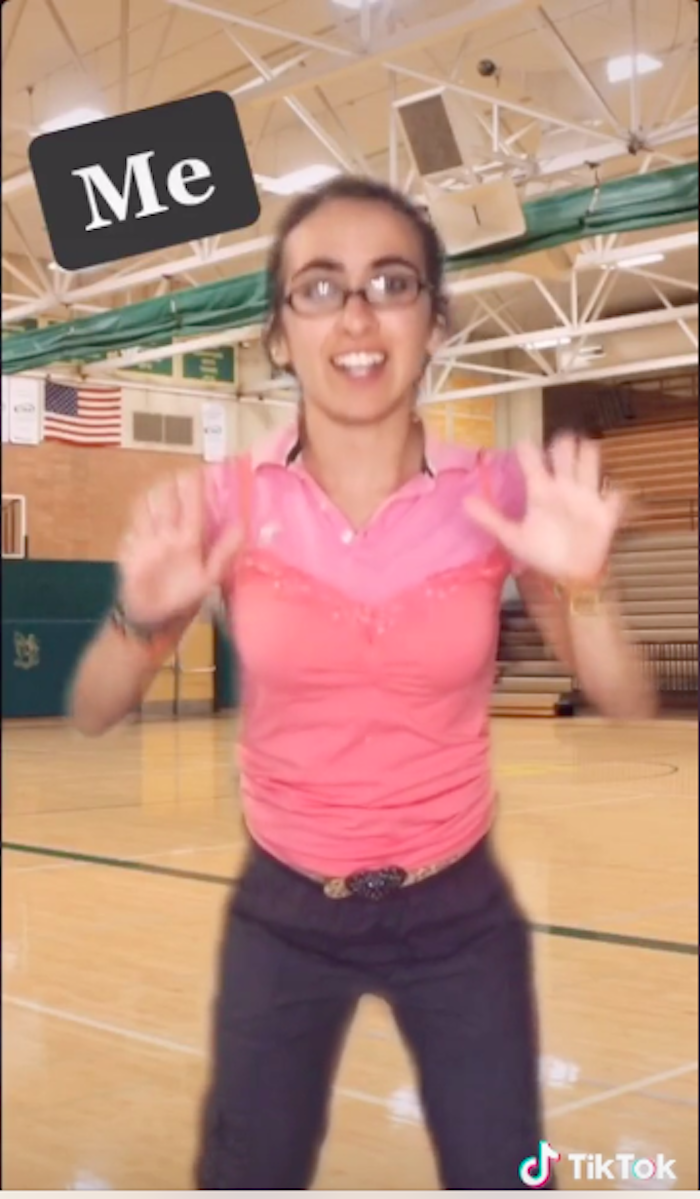 The TikTok was really popular, but some people in the comments wanted to see even more songs from the 1990s and early 2000s that were left out of the first one. Personally, I think "Cotton Eye Joe" really covers the most important music of the era. Still glad to hear the Macarena get the shout out it deserves:
Cocuzza is clearly a very good dancer and she kinda looks like she might be Gen Z posing as a millennial pretending to be Gen Z. She gets deliberately stiff to embody the millennial shuffles and it's too real:
Hey, very glad that Gen Z has elevated the dancing levels around here, though I am sad for them that they never got to be awkward goofs without a camera being involved.
More Millennials and Gen Z: