Anyone who has ever lost a pet knows how painful the experience can be. So, when 16-year-old Deyton Pilgrim lost her hamster, Hammy, she was understandably upset. But Deyton's story doesn't end with the death of her hamster. No, Hammy was not dead. The critter only appeared to be dead and was then buried alive.
A few months after she got Hammy, a hurricane hit her home in South Carolina at the same time a cold front was coming in.
"Recently, a hurricane came through South Carolina and had devastating winds that knocked out power to hundreds of people across the upstate area," Deyton told BuzzFeed. "At the time the winds were coming in, a cold front was also meeting, which drastically reduced the temperature."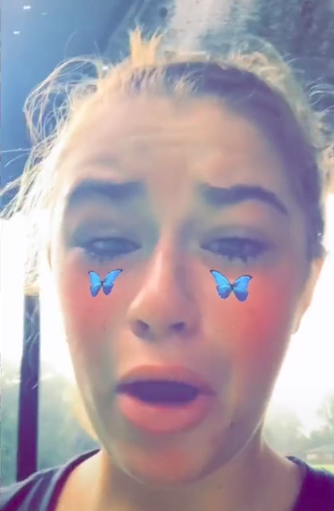 "No power meant that the heat lamp that was used [for Hammy] no longer could provide her with a constant source of heat and there wasn't much we could do. She then went into hibernation," she added.
"After four days of hibernation, she had not moved and her body felt stiff," Deyton said. "We sat her near some gas logs to try and warm her up, but there was no change. After that, we presumed she was dead and I set out to bury her."
Peyton was very upset about Hammy dying, but she had to get to work cleaning up her property after the high winds had knocked down branches and sticks all over the ground. When she went outside, she saw a surprise: Hammy, alive and well, just wandering around the yard.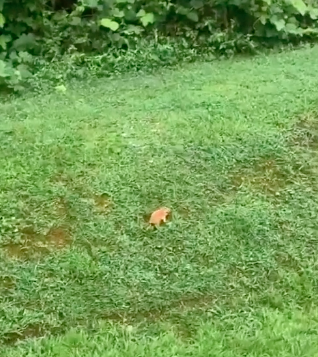 "There she was, walking around on the bank near where I buried her," she said. "Her grave was unburied."
Zombie hamster? Not quite. Apparently, hamsters can hibernate so intensely that they really do appear to be dead. But Hammy woke up from hibernation and made her way out of the grave to greet her stunned person.
"We felt no need to take her to the vet because she immediately acted completely normal. She ate, she drank, she played on her wheel," Deyton said.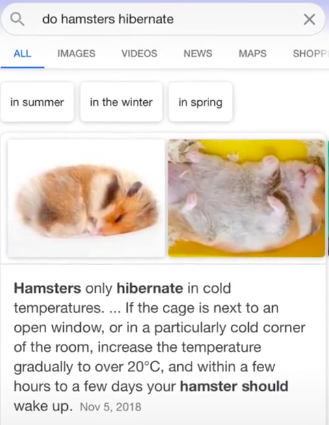 Deyton made a TikTok telling the sensational story—and it has over 2.7 million likes and 56.9k comments. I guess the lesson to be learned here is: if you have a hamster, and it looks like it died, maybe wait a while before burying it in the yard!
@dpilgrim

um so basically… i thought he was dead…
Lead image: TikTok/dpilgrim
More high-quality links you may or may not enjoy: