If you're passionate about sports, chances are you've been involved in a fantasy football league before. Being able to pick your top players and make your predictions on how the season will go from afar can be a lot of fun, but being wrong can come with some pretty hefty consequences, as Reddit user b-ruin recently found out.
Taking to the Videos subreddit, b-ruin explained that he came in last place in his fantasy football league. That's a bummer in and of itself, but the agreement of his league was that whoever lost would remake a music video featuring the winner in some way. It's a fun idea, for sure, and the results were nothing short of incredible, especially since he decided to have a go at Beyonce's "Halo" video.
As OP himself admitted, he'd never even met the guy who won the fantasy football season.
Still, a deal is a deal, so he found a photo of the guy and superimposed a pretty crappy cut out of his face in the role of Bey's male love interest in the video. The results are downright hilarious and a lot of fun. Oh, and it should go without saying that b-ruin took on the role of Beyonce himself.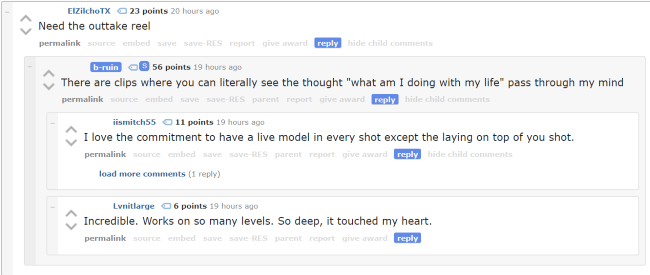 What's extra amazing is that b-ruin included the original video in the bottom corner of his version, so you can see all his shots matched up to Beyonce's. Reddit users praised his efforts, with one even insisting that OP needs to release the outtakes from this shoot, since there's no way he could have done this all in one take. And in fact, he did admit that it took "one afternoon of filming and one evening, few hours of editing." That's a lot of dedication to the cause, man. Let's hope he fares just as badly during next season.
More funny pictures, videos, tweets, and memes: