While some fast-food restaurants are putting up signs saying that no one wants to work there, others are trying their hardest to woo young teenagers.
In particular, Burger King placed a "desperate" ad in Ohio, causing folks on social media to wonder if the chain was really that hard up and what is wrong with capitalism.
Most of us had jobs when we were teenagers—I worked part-time at a pharmacy—and there's nothing wrong at all with working for extra cash, to help you family, or to save up. But a lot of fast-food restaurants have come under criticism recently because they don't offer fair wages or adequate working conditions.
In Ohio, it's legal for teenagers to work—and some may need to—but it feels a little weird that Burger King is reaching out to the youngest ones. Or maybe it's a good opportunity? You make the call.
But in the meantime, the fast food chain is absolutely getting roasted on Twitter.
1.
2.

3.
4.

5.

6.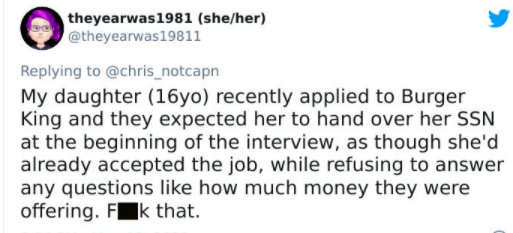 7.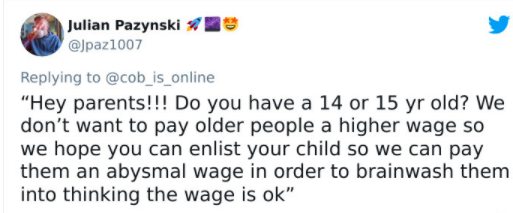 8.

9.
10.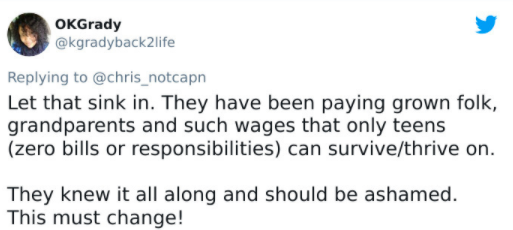 11.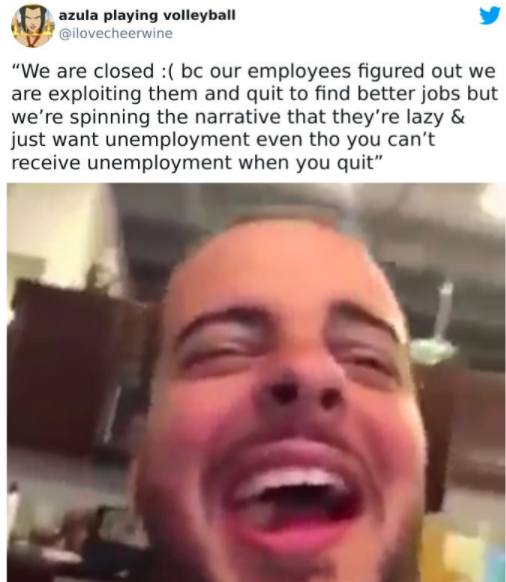 12.

13.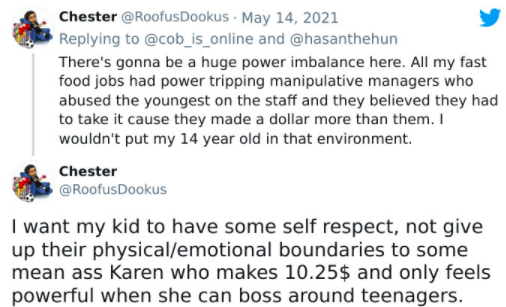 14.

15.

More in Work:
Featured Image: Twitter