Brooklyn-based queer, trans, and non-binary model and influencer Rain Dove Dubilewski recently went viral after they shared the text messages they exchanged with family members since 2008 to show how people can become more accepting in their lives.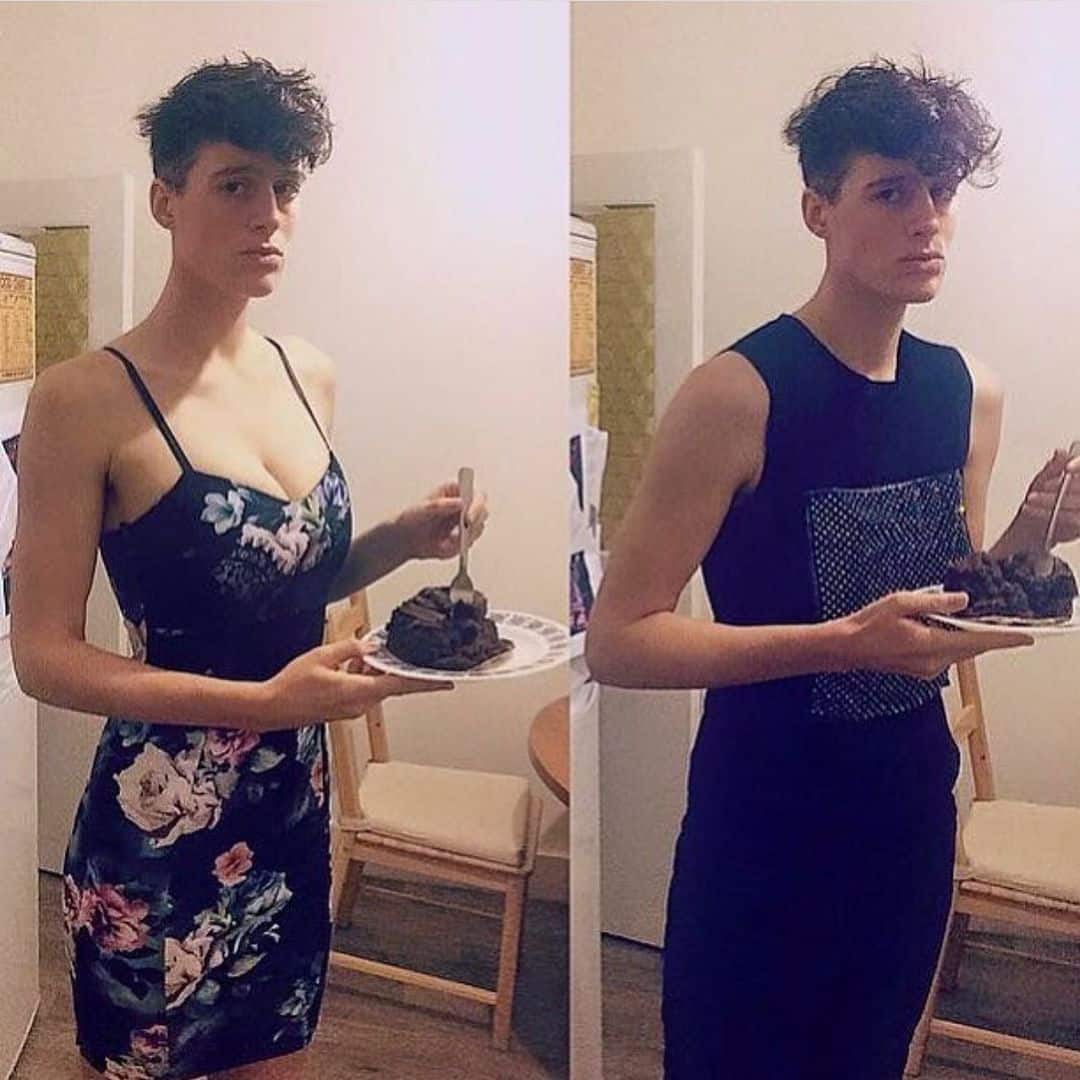 The messages show how Rain Dove's loved ones evolved over time from being angry and confused to loving and supportive.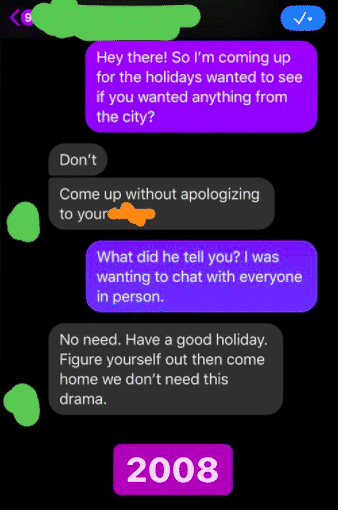 It may have taken a while, but Rain Dove's texts show us how it's possible for our families to accept their queer loved ones.
Rain Dove posted the messages on Instagram on December 10 and got nearly 21k likes since then. In a year defined by fear and hate, Rain Dove's goal to show how the LGBTQ community can hold on to hope that some people will come around. And those who don't? "Time may not always change everything, but often love will. Respect Your boundaries but be love. It will win," Rain Dove says.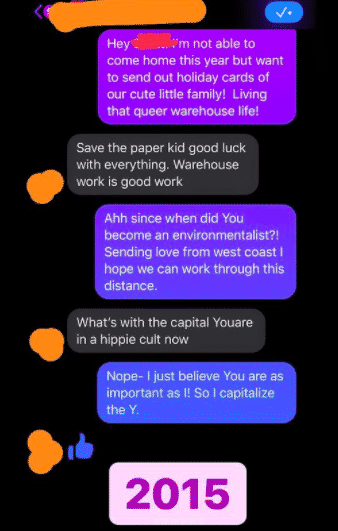 In the Instagram post, Rain Dove also says that it wasn't easy to get to a place of acceptance with their family.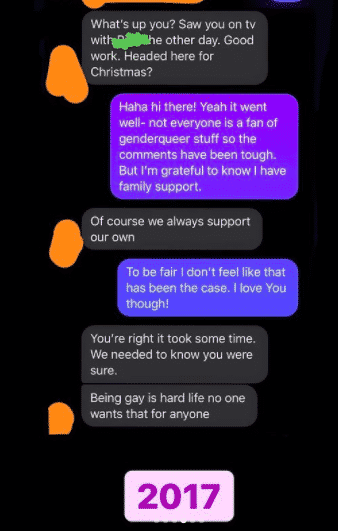 "I don't often share about my family, partially to protect them from a world they didn't sign up to be judged by. Partially because our journey together hasn't always been accepting, kind, or warm. People went through processes. People said things they couldn't take back. People abandoned each other on all sides of the aisle. I ran away. They shoved me out. Whenever things were difficult physically, financially, or emotionally I learned to turn inward instead of reaching out to them. There were many true loves they never got to meet," Rain Dove wrote.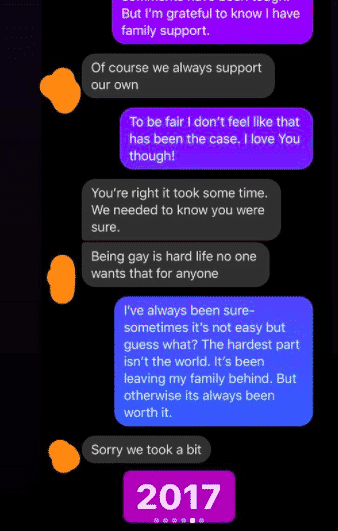 "However, over time something incredible occurred. Change. With consistent, persistent love many people mended back to bonds which were made stronger. I never had to compromise my safety or mental health to appease them. I just kept being myself and texted/called just once a year. After a decade, the doors I walked out which I thought I'd never be allowed back through – they unlocked again," they added.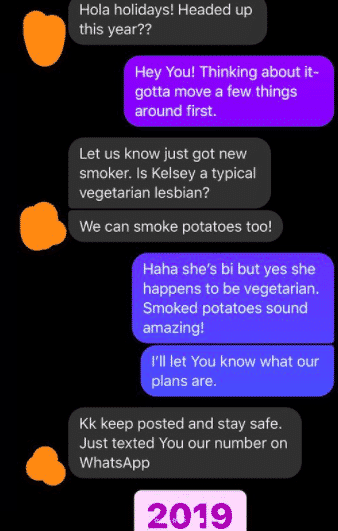 "Now, I find that while not everyone has come around, those that have make space for me to return home for the holidays. Safely. Joyfully. Time may not always change everything, but often love will. Respect Your boundaries but be love. It will win."
Lead image: Instagram
More high-quality links you may or may not enjoy: