God bless Jack Black, the man who brought us School of Rock, Tenacious D and one of the best X-Files guest appearances of all time.
Over the years, he's given us a lot of himself and he just keeps on giving. Currently, he's lighting up TikTok. In March, he officially announced his entrance on the app.
The posts are everything you'd expect out of an account run by Jack Black and they're all so, so weirdly wonderful.
For example, he duetted his own post.
But the video that got everyone's attention was his response to the WAP challenge.
The challenge is a dance inspired by the Cardi B and Megan Thee Stallion track, "WAP." The song was released over the summer and became an instant hit, debuting at No. 1 on the Billboard Hot 100 and 93 million streams in its first week.
WAP took off on TikTok, where participants recreate Cardi B and Megan Thee Stallion's racy moves as part of the WAP challenge. And people are getting dang creative with it.
But Jack Black put everyone to shame when he uploaded his version of the WAP challenge. In the video, Black is wearing a red Speedo. Off-camera, someone is spraying water at him while he performs the WAP challenge.
And we must say, he knows what he's doing.
Of course, the video went viral. For his contribution to the culture, Black received 23.7 million views and 4.3 million likes. Users were torn, with comments ranging from "I feel like I wasn't supposed to see this" to "Jack Black here to save TikTok." Many people referenced Blacks sheer sex appeal and the fact that it's still "no-nut November." Cheech & Chong even had something to say about it.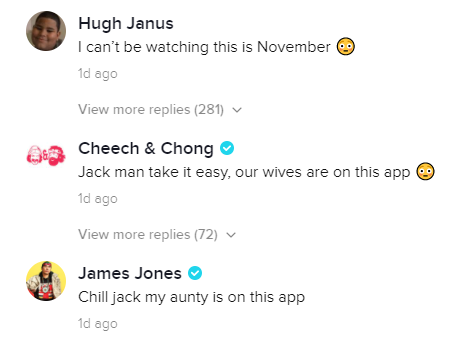 Jack Black may just get us through quarantine.
More from TikTok: