The anachronistic coffee cup that made an appearance in Season 8, Episode 4 of Game of Thrones ('The Last Of The Starks') nearly broke the Internet when it aired just over a week ago. HBO addressed the gaffe in a joke tweet before scrubbing the coffee cup from the celebratory Winterfell scene for good.
Responding to the thousands of jokes, tweets, and memes dunking on the show for overlooking such a blatant detail, Game of Thrones art director Hauke Richter told Variety that items on set often go unnoticed and appear in the final cuts of movies and TV shows, but the mistake was a bigger deal because it had never before happened on Thrones.
That's a pumpkin spice latte pic.twitter.com/fPThGIWJPW

— Walt (@UberKryptonian) May 6, 2019
"Things can get forgotten on set," he wrote in an email to the publication. "(The coffee cup error has been) so blown out of proportion (because) it has not happened with Thrones so far."
Of course, Richter was wrong. Game of Thrones had made over a half dozen mistakes in past seasons of the show. And a promotion photo from last night's episode was no exception.
Eagle-eyed Game of Thrones fans and haters noticed a flagrant gaffe from a promotional shot for Season 8, Episode 5 (titled 'The Bells') of the HBO show: Jaime Lannister's right hand had miraculously grown back.
Thrones fans well remember that Jaime Lannister had his right hand cut off in Season 3 after saving Brienne of Tarth from the Boltons.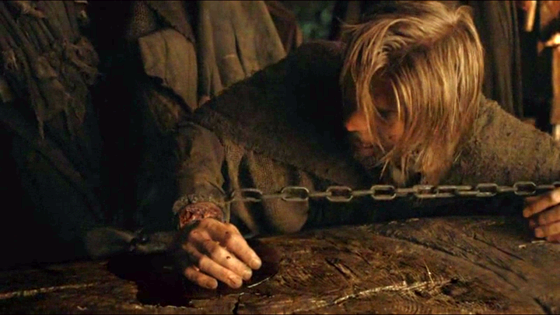 He has worn a fake gold hand ever since.
However, in the Episode 5 HBO photo of his death scene with Cersei, Jaime's right hand is back and clearly visible holding his twin's lower back as the two prepare to die together.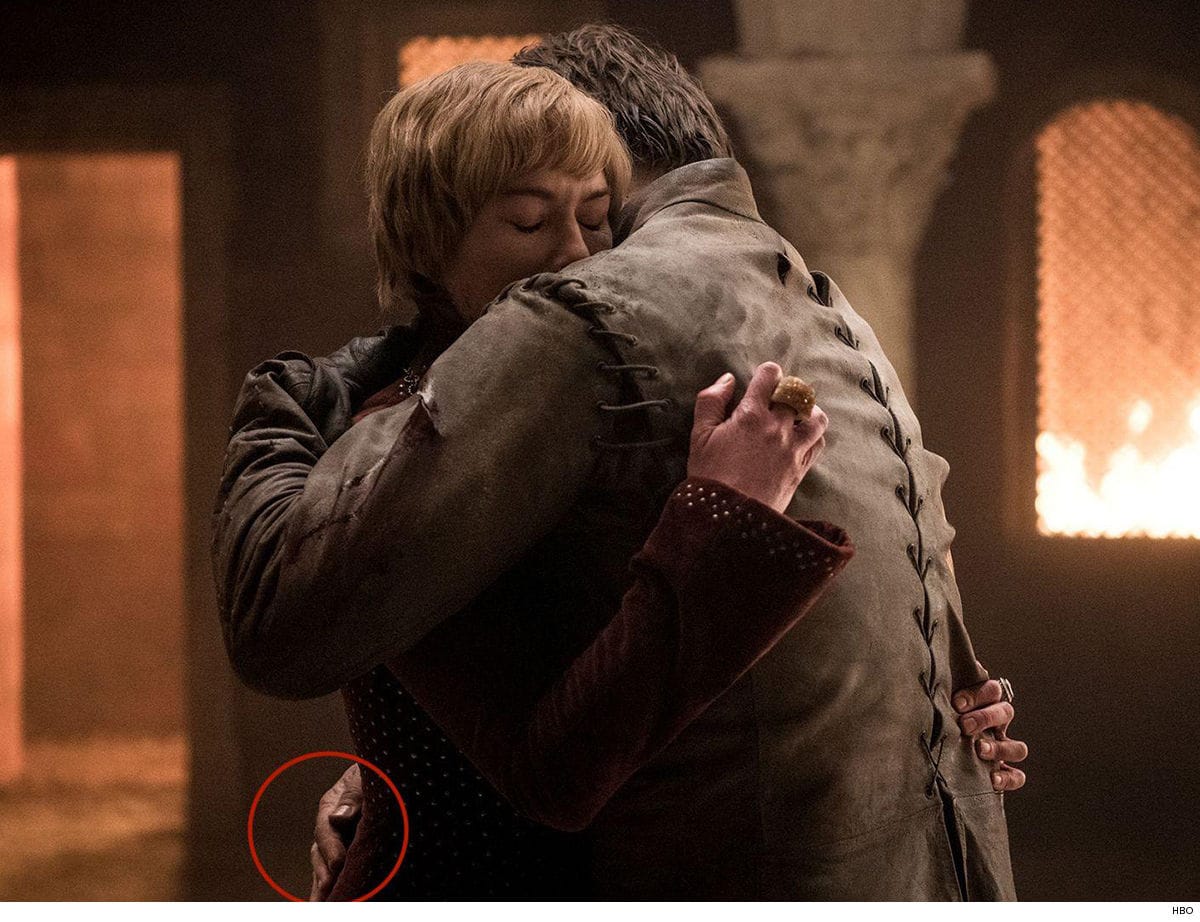 https://twitter.com/GameOfT57476878/status/1127855879858995200
https://twitter.com/jnbreyfogle/status/1127930175205912576
https://twitter.com/Giantsbane69/status/1127913667889192960
In this episode Jaime's hand grew back ffs 🙃 pic.twitter.com/Qho3LWFM1u

— Elliot Hackney (@ElliotHackney) May 13, 2019
Some pretty advanced medical treatments back in Dragon Days huh?https://t.co/mlrqueOMDy

— nate  (@nathanw_204) May 13, 2019
Executive producer Bernie Caulfield acknowledged the coffee cup mistake to WNYC after Episode 4 aired last week, explaining how "our on-set prop people and decorated are so on it 1,000 percent," adding, "But, yeah. We're sorry." Though many on social media assumed it was a Starbucks cup, it actually turned out to be from a local coffee shop in Northern Ireland.
Shortly afterwards, Sophie Turner (who plays Sansa Stark on Thrones) blamed the mistake on Emilia Clarke, joking that the Daenerys actress "probably drinks too much coffee."
But while fan criticism of the gaffes on Game of Thrones was extreme, it wasn't nearly as fervent as their anger over the main characters' narrative arcs.