Disney has adapted a number of its animated films for Broadway over the years, such as Beauty and the Beast, Frozen, The Lion King, and so on. These theatrical productions tend to be based on the company's blockbusters, so it stands to reason that the 2007 Disney-Pixar film Ratatouille has not made it into consideration.
Yet, the plucky film about a Parisian rat named Remy, who has big dreams about one day becoming a chef, has picked up a cult following over the years. So with theater doors closed indefinitely due to the pandemic, a group of out-of-work performers and musical theater students have collaborated to make Ratatouille: The Musical (also referred to as the "Ratatousical") as reality on TikTok.
According to PaperMag, Ratatouille: The Musical was born over the summer when TikTok user Emily Jacobsen posted a sixteen-second "Ode to Remy" on the platform, which quickly went viral. However, the tune really took off when theater composer Daniel Mertzlufft arranged Jacobsen's tune into a big musical number, complete with instrumental choir voices. And that's when the thing really took off!
From there, dozens of other theater geeks began contributing their scores until Ratatouille: The Musical was cobbled together into a full two-act musical with a grand finale. The hashtag #ratatouillethemusical now has a combined 17 million views on TikTok and counting, as well as a regularly updated viral Twitter thread.
They even have a playbill: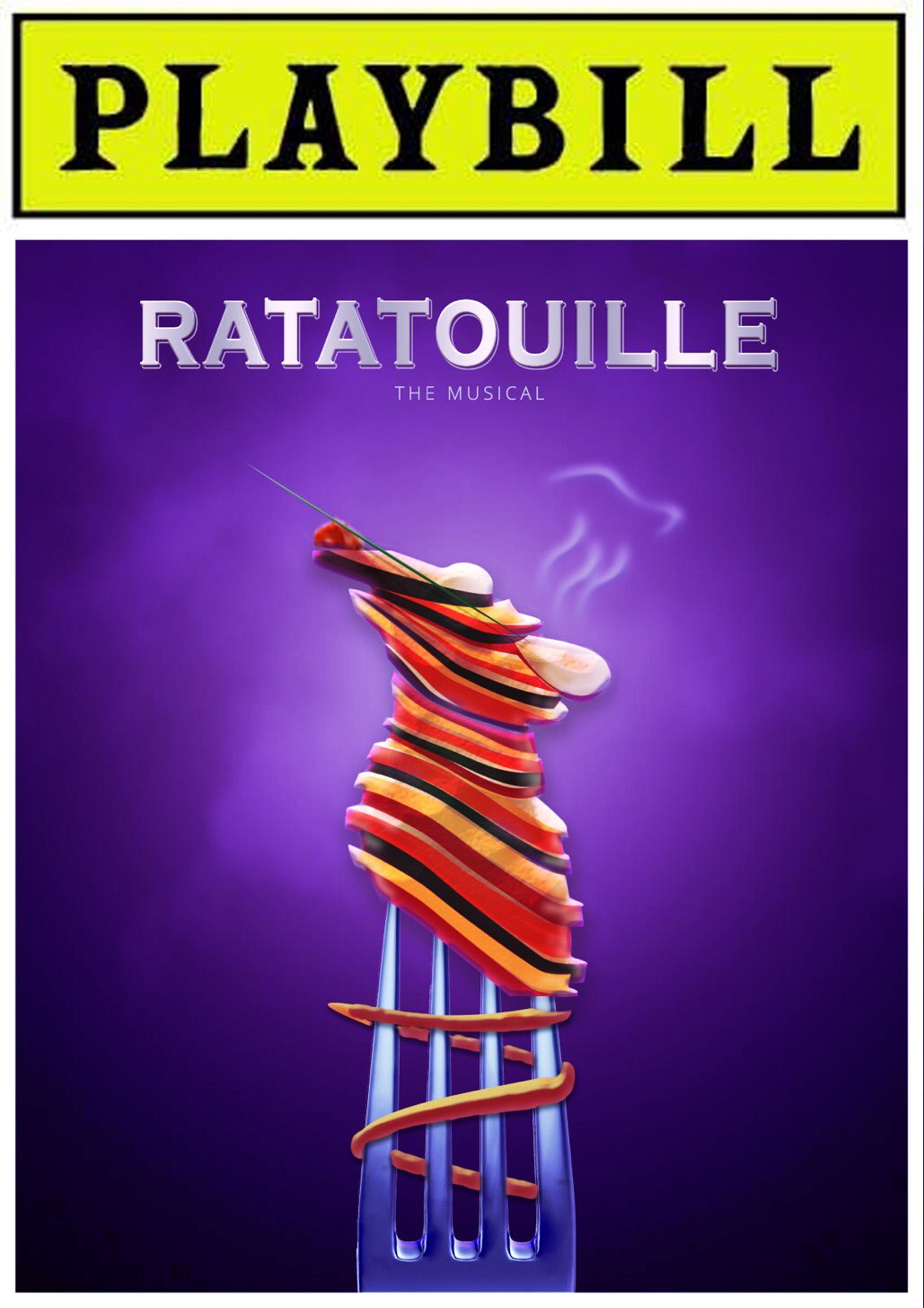 You can see some of the more popular offerings, below:
Director and choreographer Brandon Powers even described in detail how he'd direct the project:
And just last week, Jacobsen updated that Pixar was indeed aware of the DIY project, and even gave her OG Remy video a low-key shoutout on Instagram.
Who knows? Maybe after this pandemic is over, Disney On Broadway will finally go ahead with an official Ratatouille: The Musical. Goodness knows they've got plenty of eager talent to work with!
More from TikTok: