As 2020 mercifully draws to a close we should take a moment to reflect on what helped us get through this agonizing year. It wasn't friends or family or exercise – those things were mostly cancelled or abandoned– I'm talking about that modern-day opium for the masses: Netflix.
When bars and restaurants were shut down, Netflix was there.
When virus fears killed the love lives of millions, Netflix was there.
When there was nothing good on HBO, Netflix was there.
But no matter how strong a relationship is it's important to always spice things up, so thankfully the arrival of a new year means lots of new shows and movies (as well as lots of old favorites) on Netflix to help us keep shutting out the horrible world.
Here's what's new on Netflix in January 2021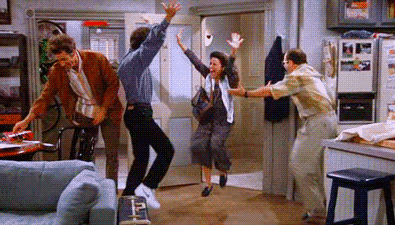 Lupin (Netflix Original)
Disenchantment: Part 3 (Netflix Original Series)
Headspace Guide to Meditation (Netflix Original)
Hook (1991)
Cobra Kai (Season 3)
History Of Swear Words (Netflix Original)
Catch Me If You Can (2002)
What Happened to Mr. Cha? (Netflix Original)
Martin Scorcese Presents: Pretend It's a City (Netflix Original Documentary Series)
Spring Breakers (2012)
The Magicians (Season 5)
The White Tiger (Netflix Original)
What's Eating Gilbert Grape? (1993)
Pieces Of A Woman (2020)
Cloudy With a Chance of Meatballs (2009)
The Idhun Chronicles: Part 2 (Netflix Original Anime)
For a full rundown of what's coming to Netflix in January 2021 here's the official Netflix trailer:
More high-quality links you may or may not enjoy: