"When neighbors start talking, good things happen."
That's the official slogan of Nextdoor, the neighborhood-specific social network that allows you to communicate with the people who live around you.
The idea behind Nextdoor is that people can use it to post garage sale times, lost pet information, or request household items their neighbors no longer need. In a vacuum, Nextdoor is a lovely idea. A great way for neighbors to be neighborly, and all that.
In actuality, Nextdoor can be a vicious, toxic place. There are some nice posts offering fruits and veggies or pet sitting services, but there are a lot of posts that are there simply to complain. Complaints about excessive noise. Complaints about unmown lawns. Complaints about…well, about nearly everything under the sun. Give people an outlet to communicate with their neighbors, and they will use it to complain about said neighbors.
Now, we're not saying Nextdoor is all bad. In fact, a lot of the posts are actually downright entertaining. No one knows that better than Jenn Takahashi. Takahashi is the brilliant mastermind behind the @bestofnextdoor Twitter account. On the account, Takahashi shares Nextdoor posts that people share from their own neighborhood feeds, and boy oh boy, there is so much to enjoy about them. There is virtually no limit to how people use Nextdoor. From the grouchy complaints to the wacky and inscrutable polls, @bestofnextdoor is truly doing the Lord's work.
We doubt this is exactly what the founds of Nextdoor had in mind when they came up with the slogan "When neighbors start talking, good things happen," but if you think about it, laughter is a pretty good thing, right? At least they've got that going for them.
Here are 35 totally real and totally funny Nextdoor posts from the @bestofnextdoor Twitter account.
1.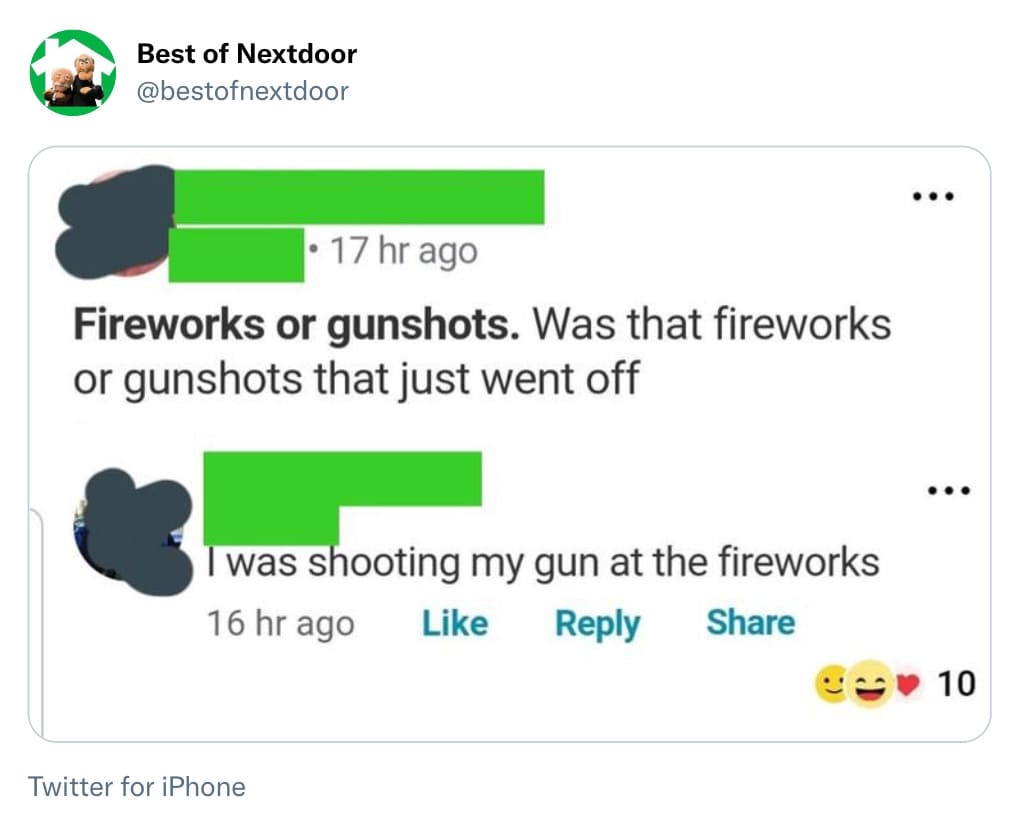 2.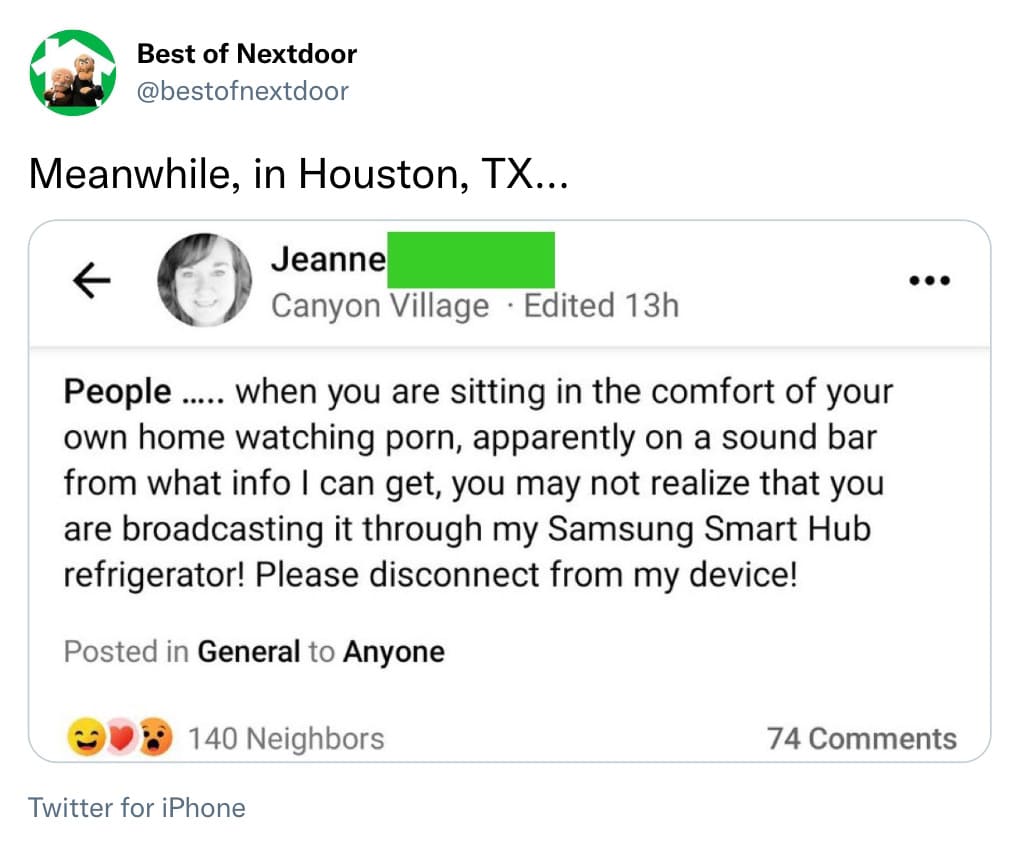 3.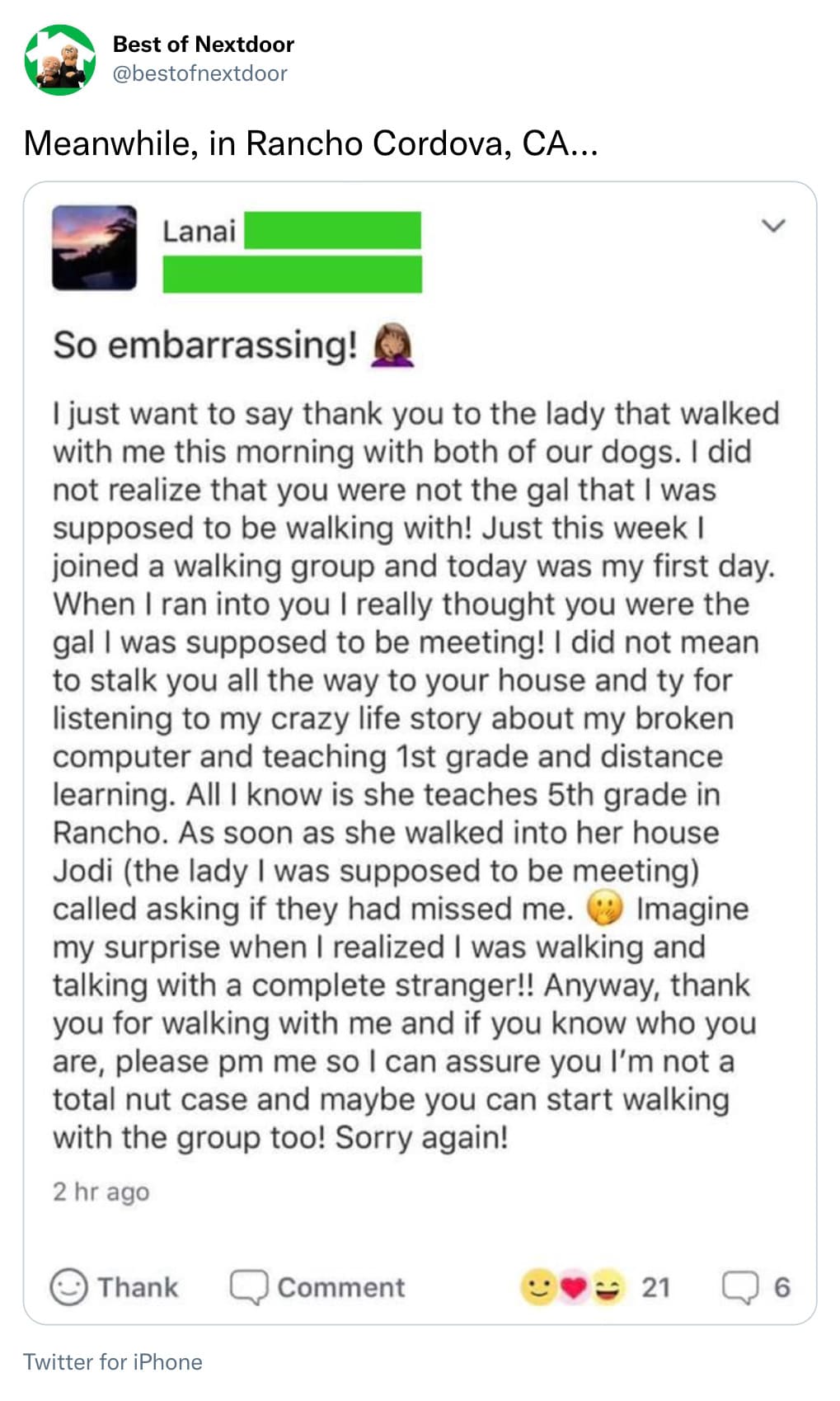 4.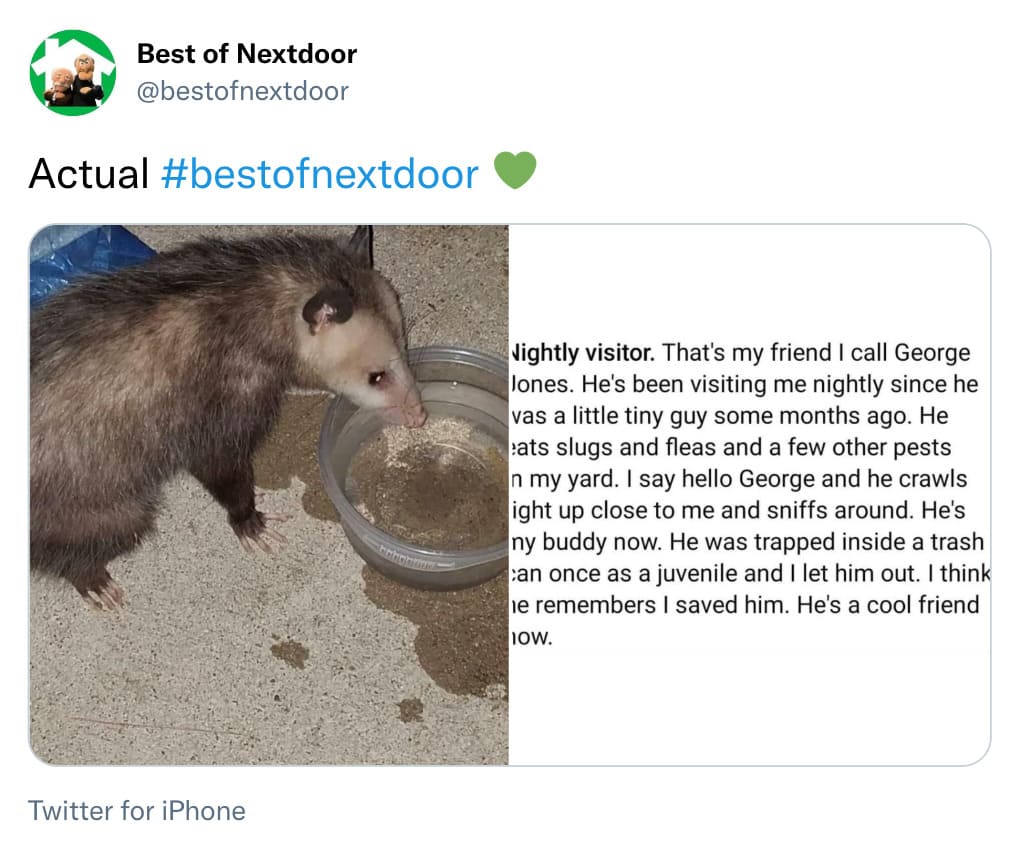 5.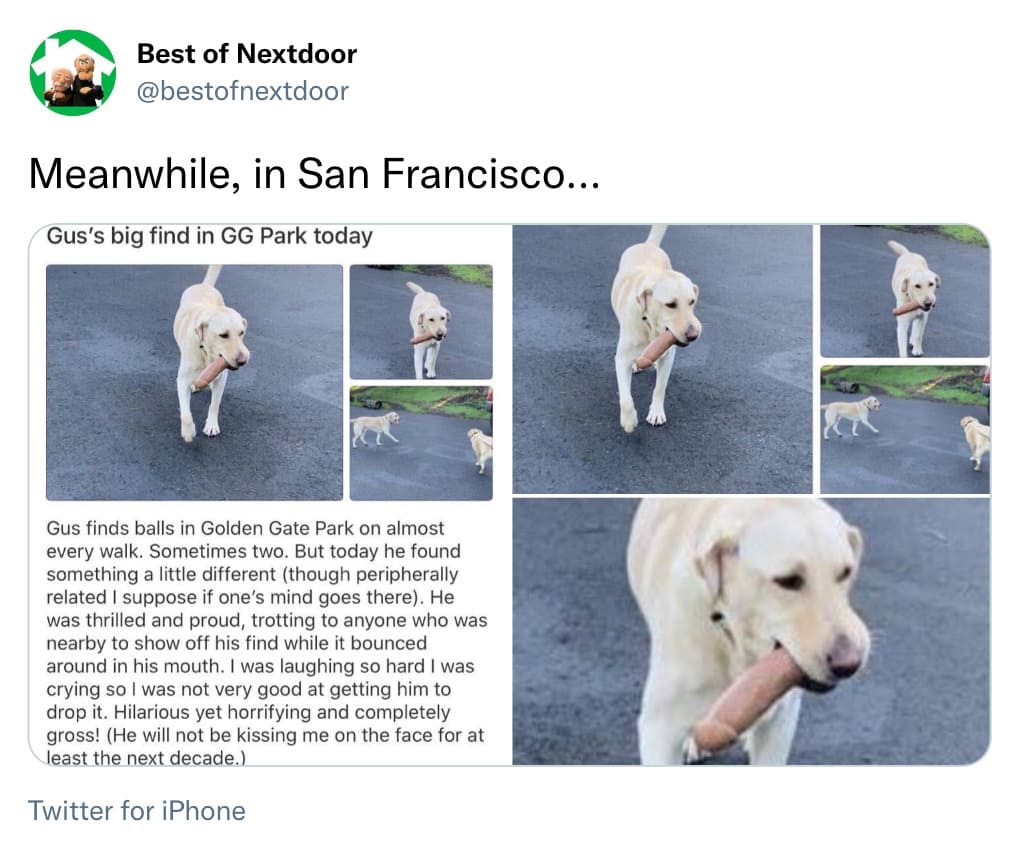 6.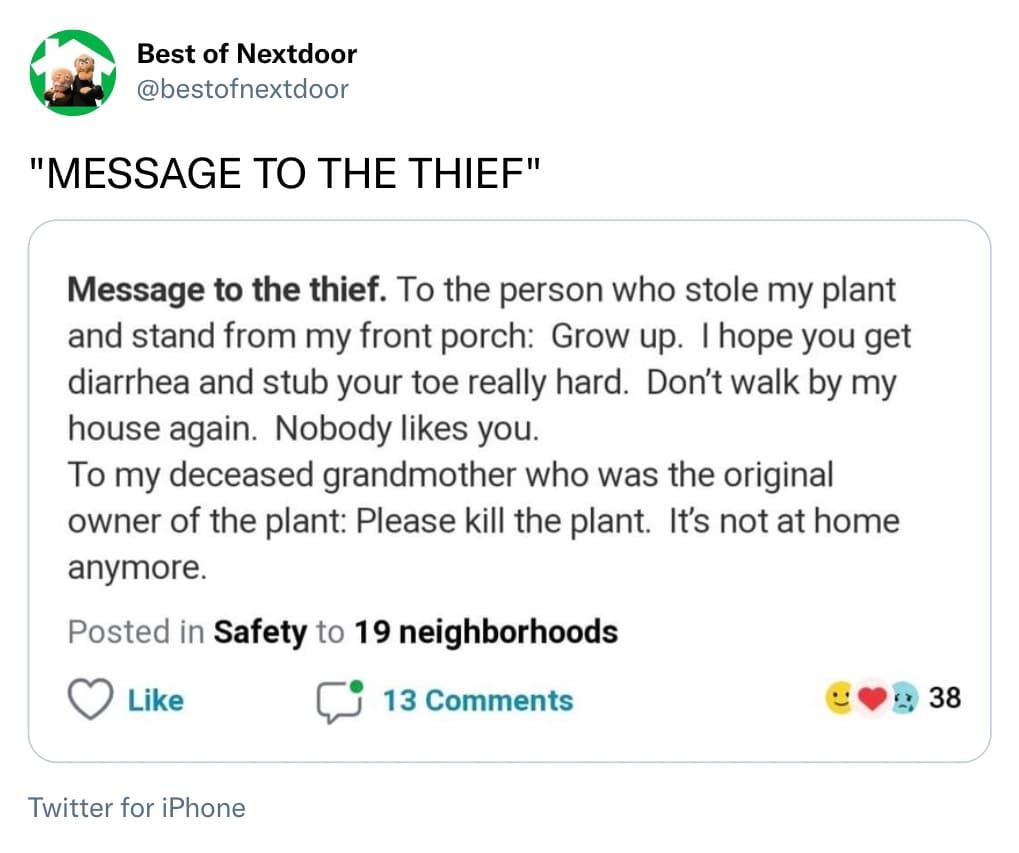 7.
8.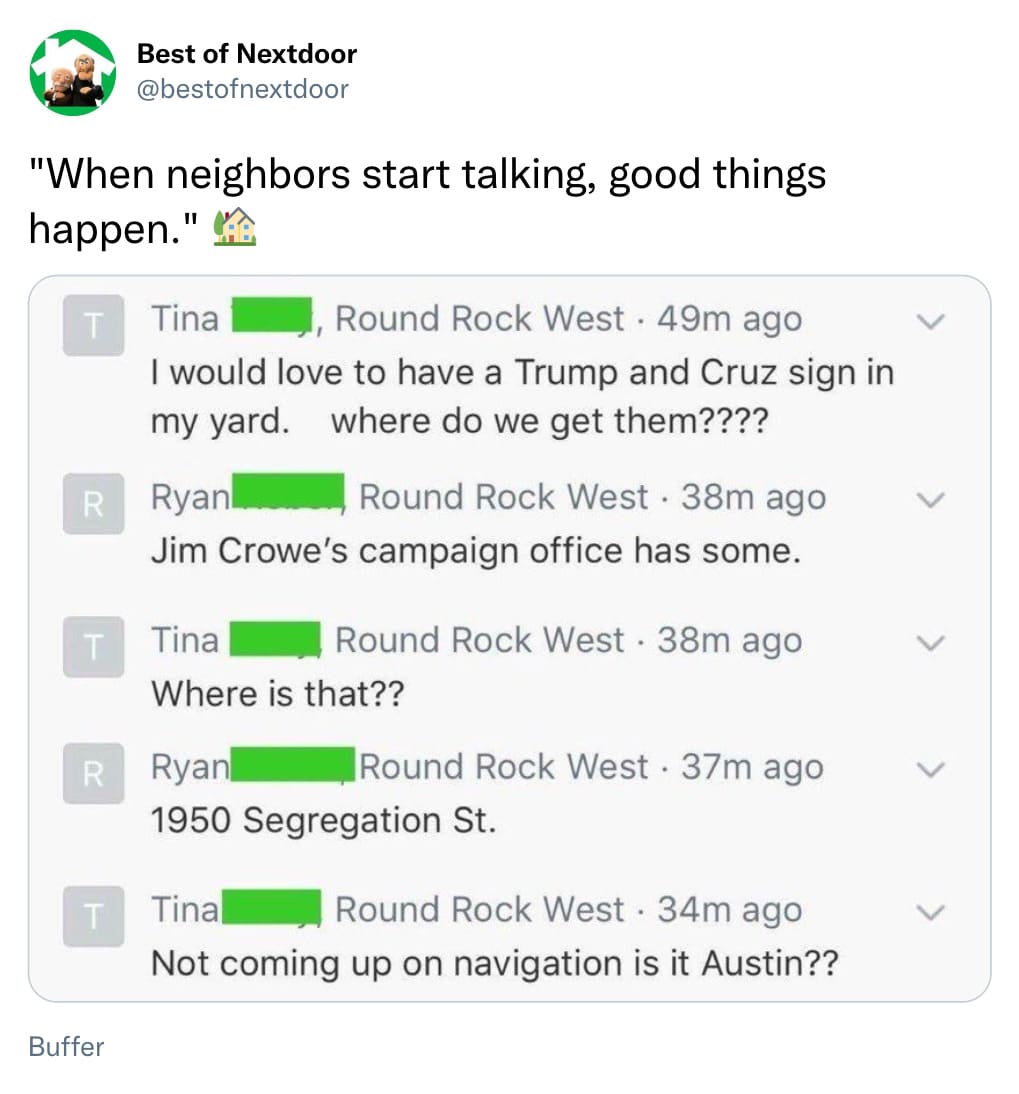 9.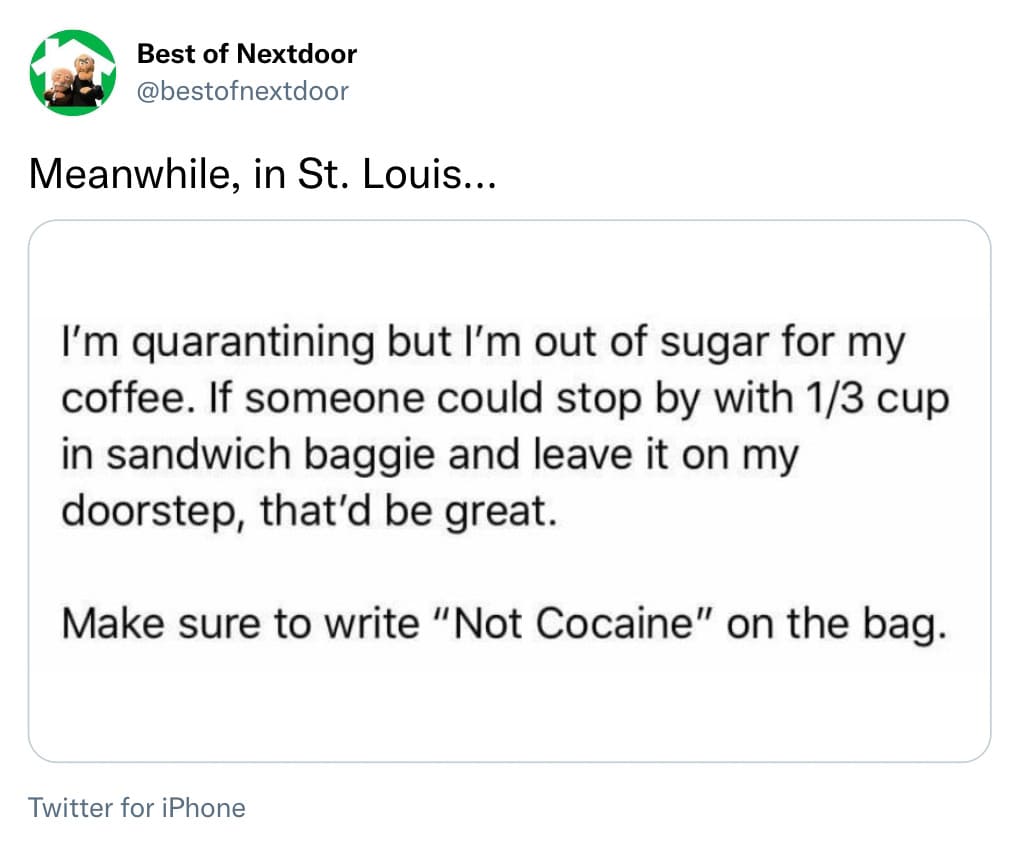 10.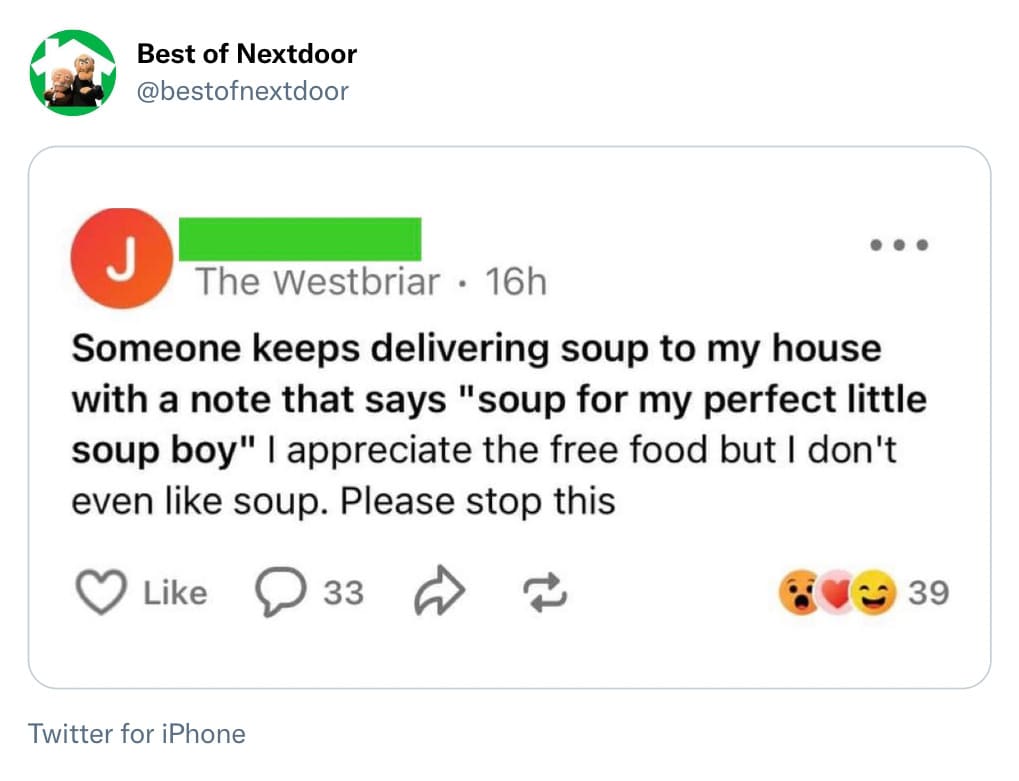 11.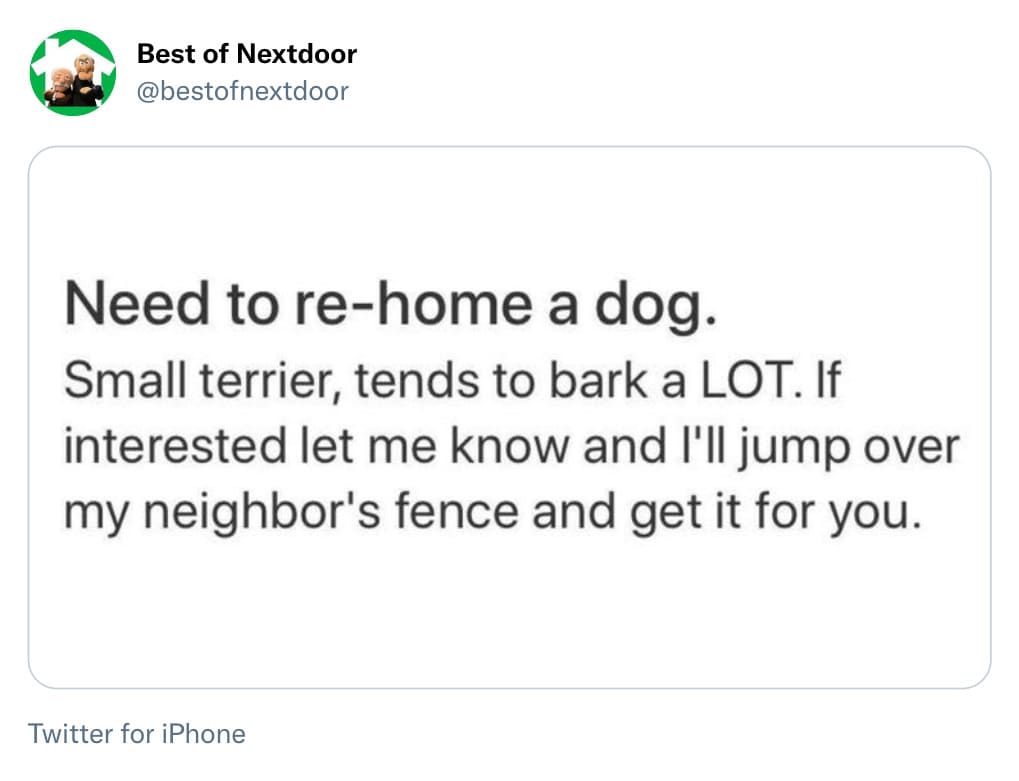 12.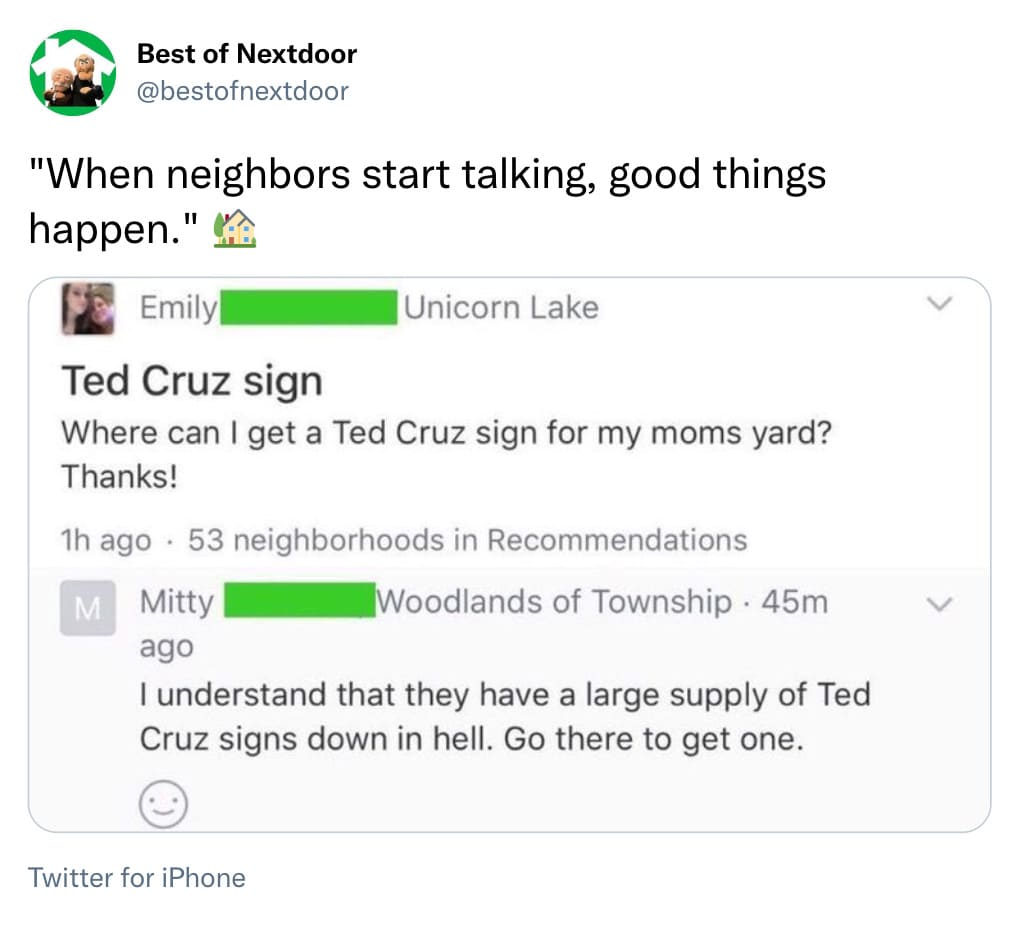 13.
14.
15.
16.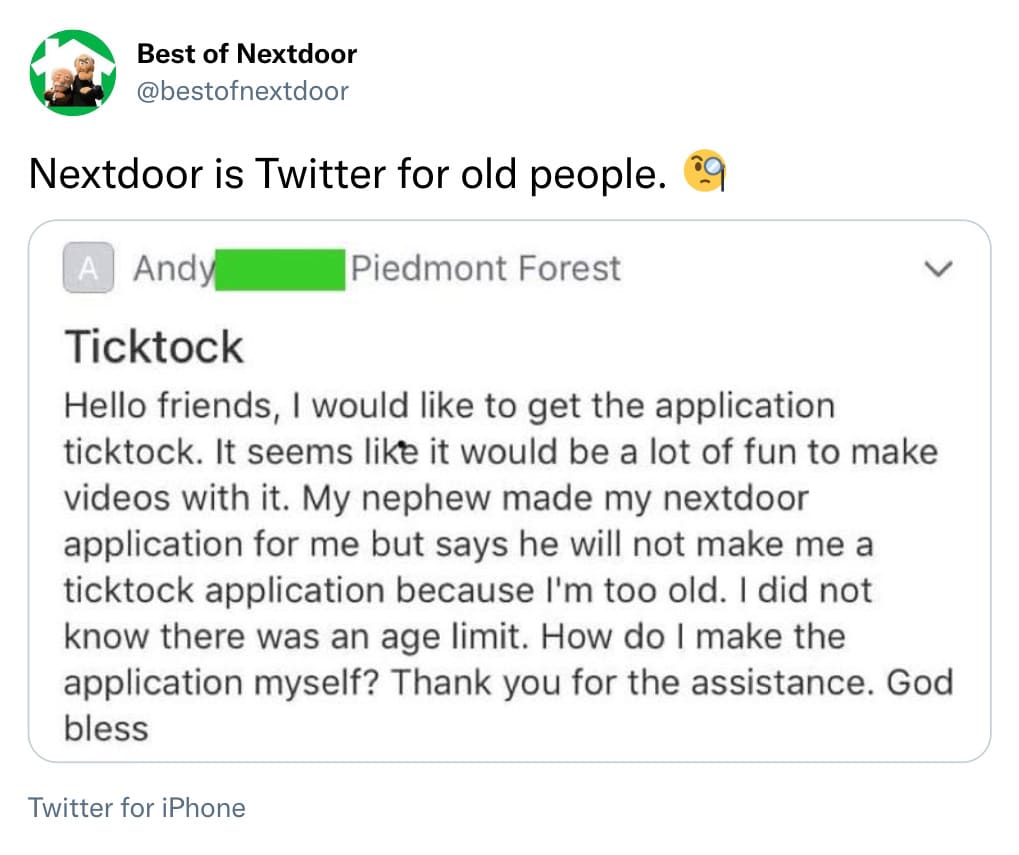 17.
18.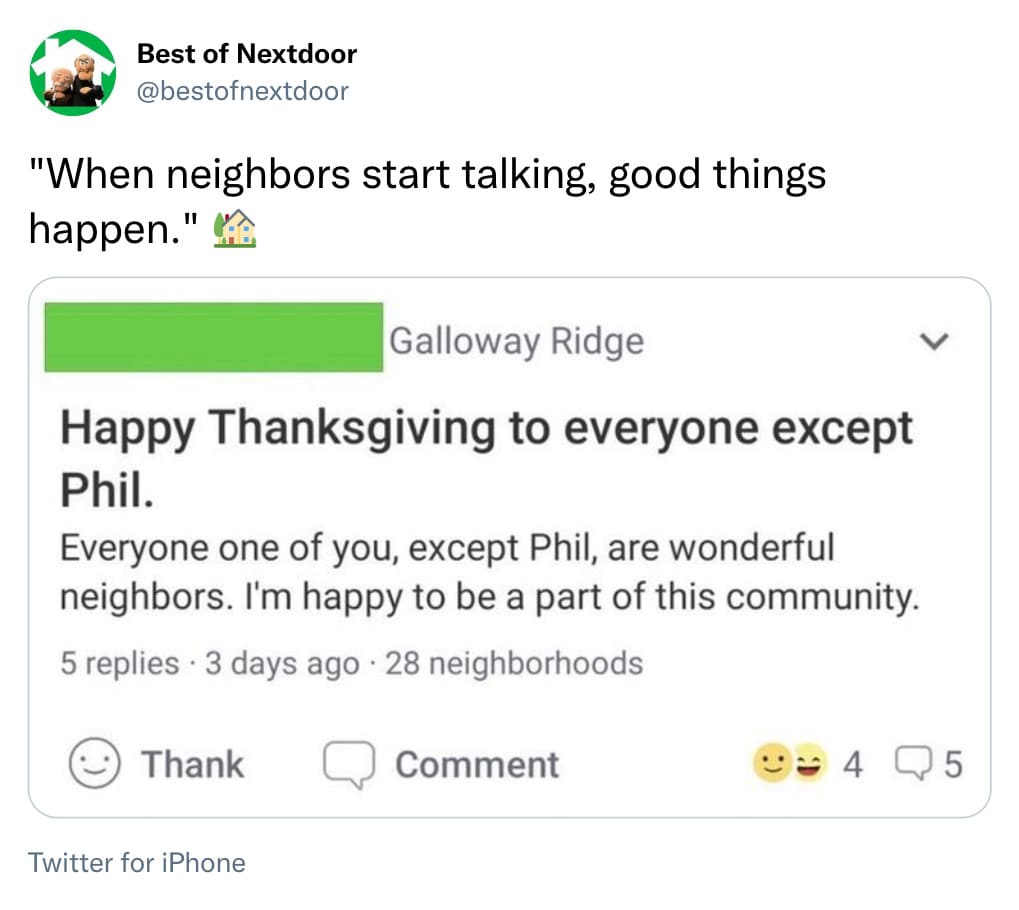 19.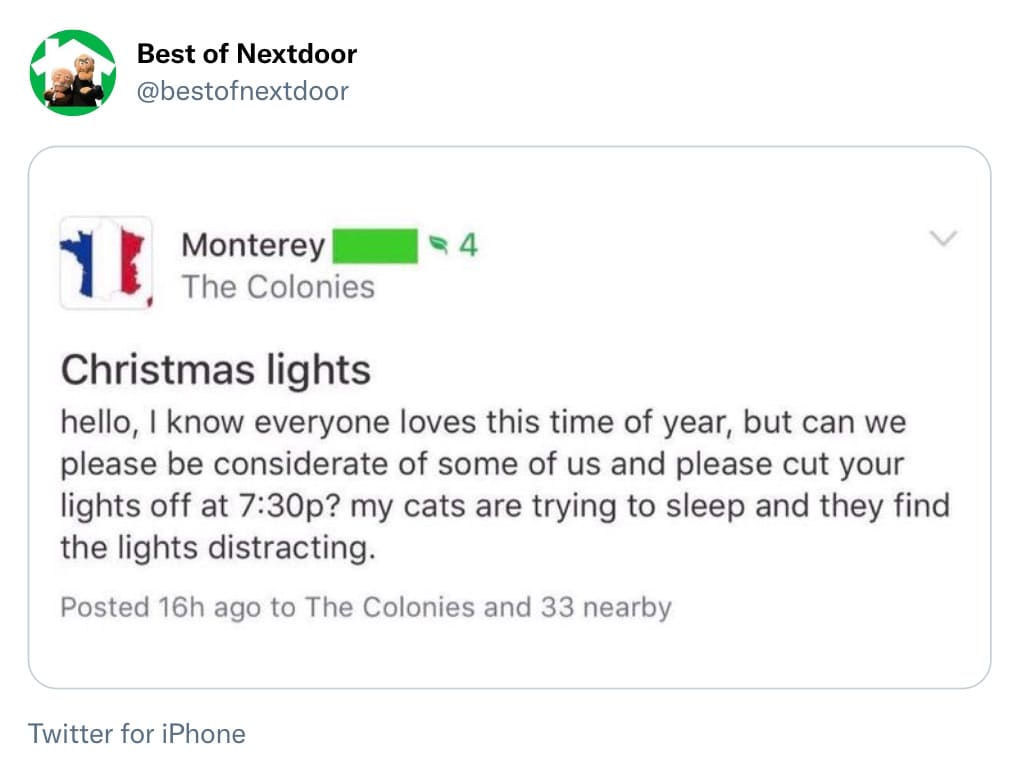 20.
21.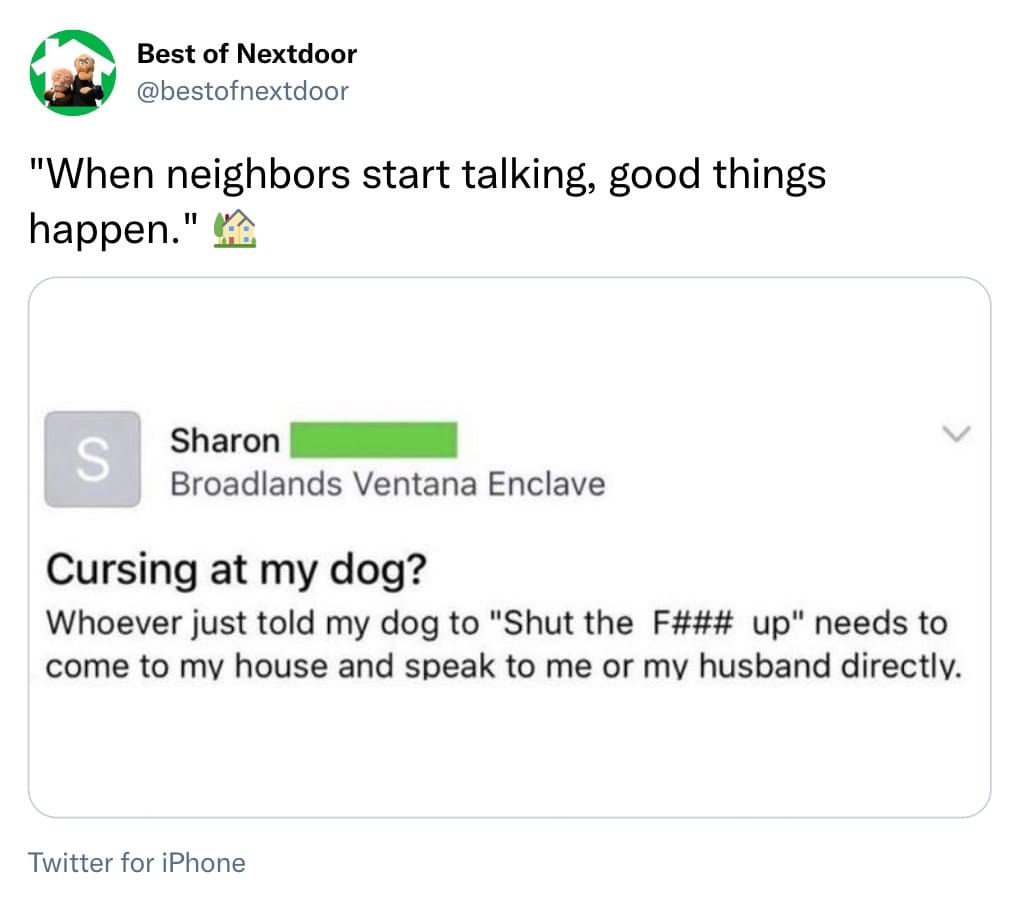 22.
23.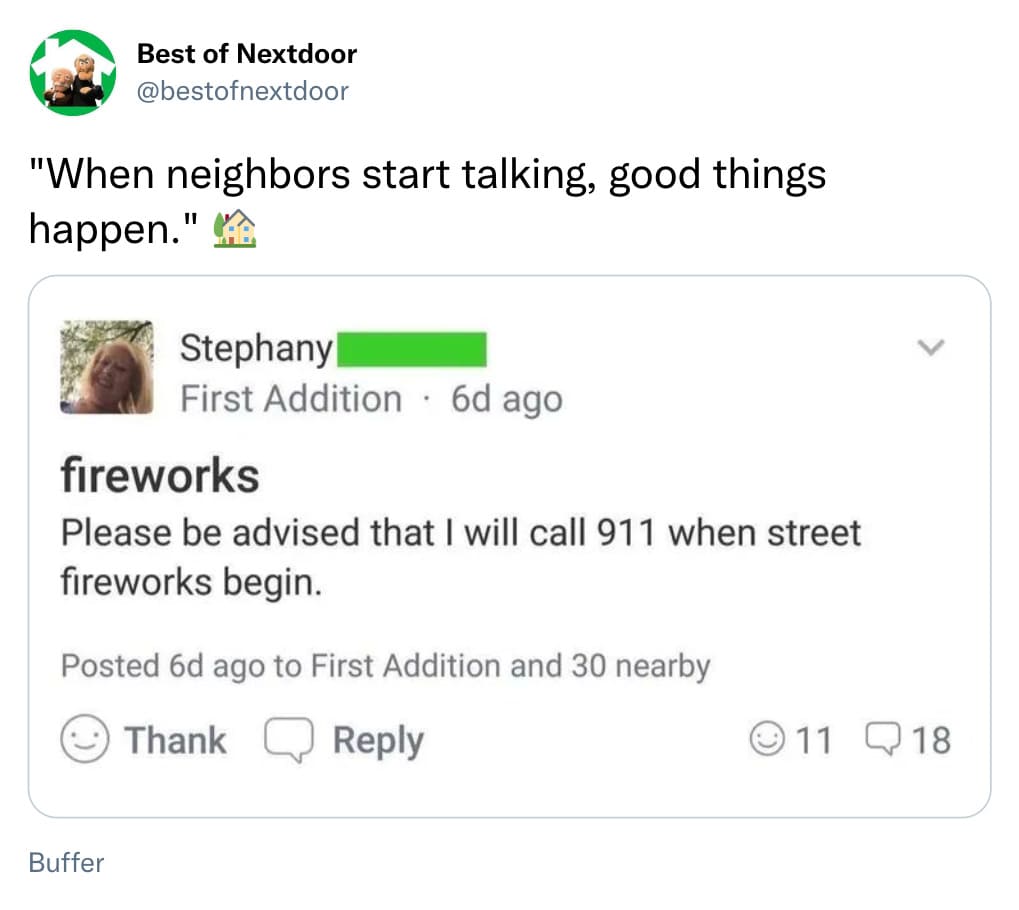 24.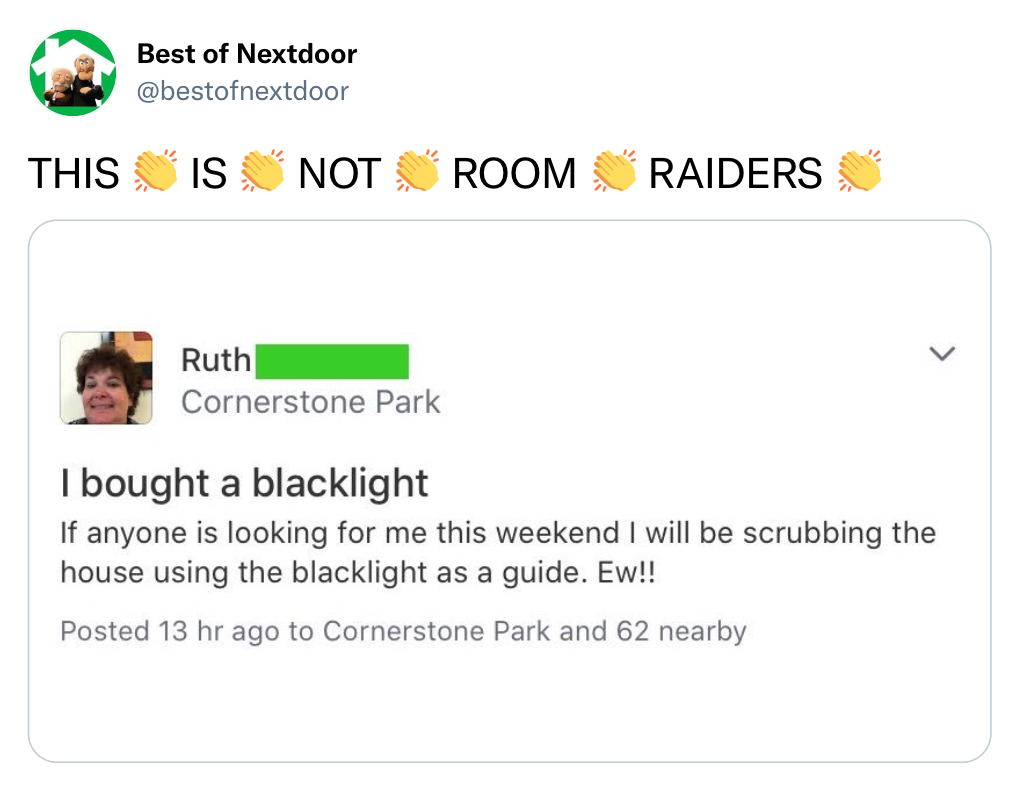 25.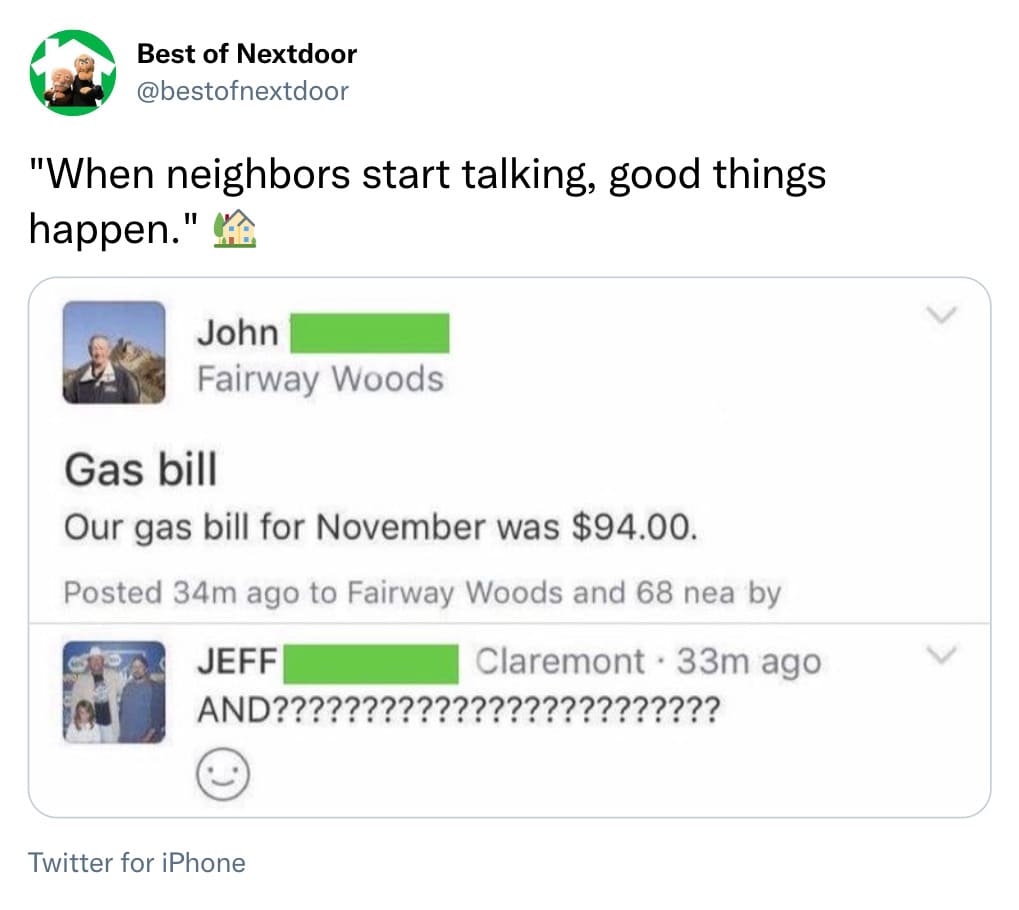 26.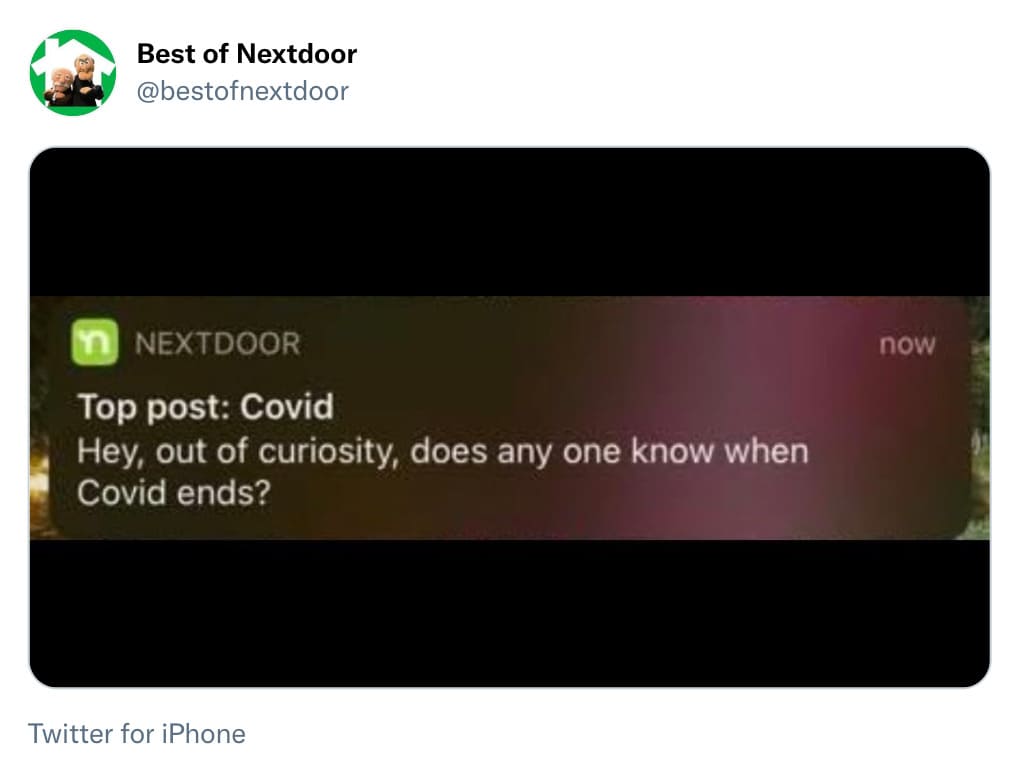 27.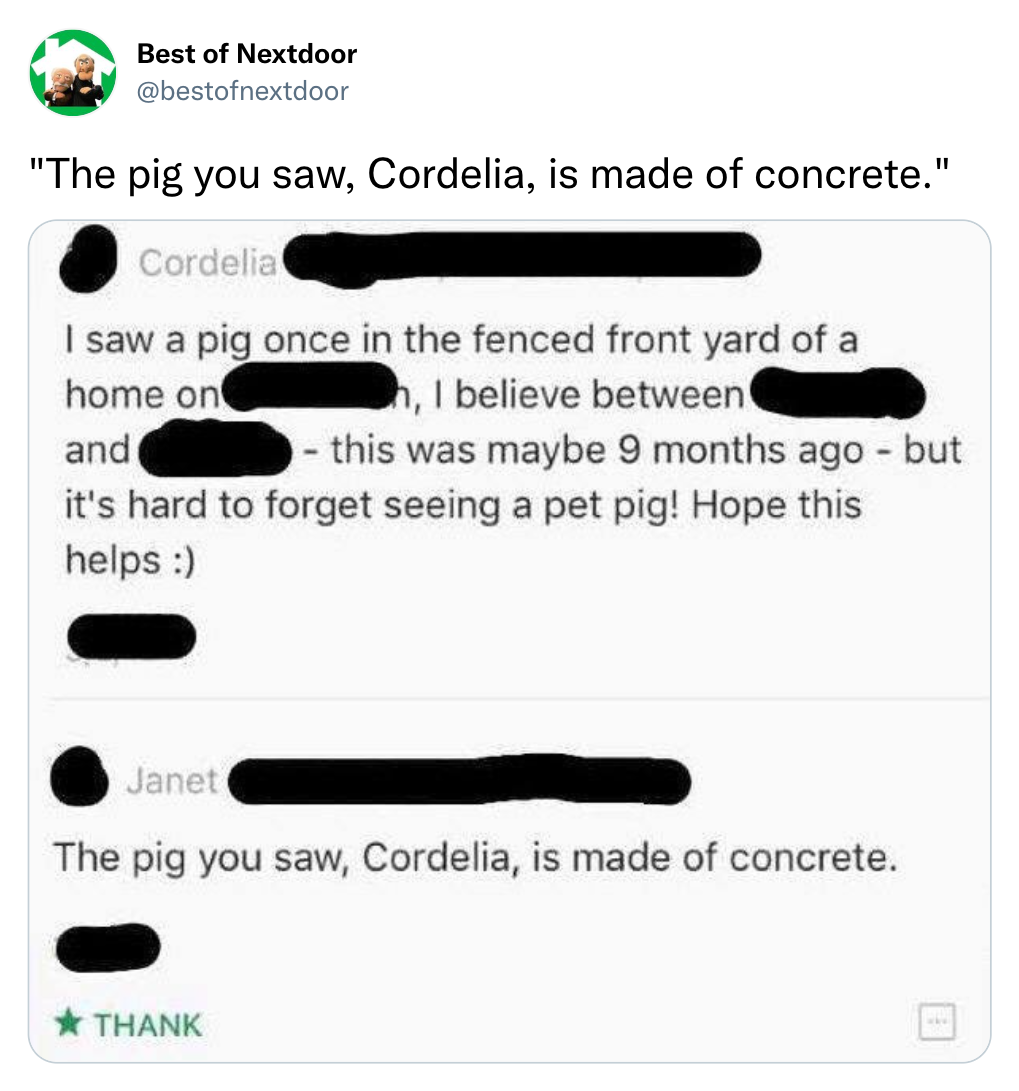 28.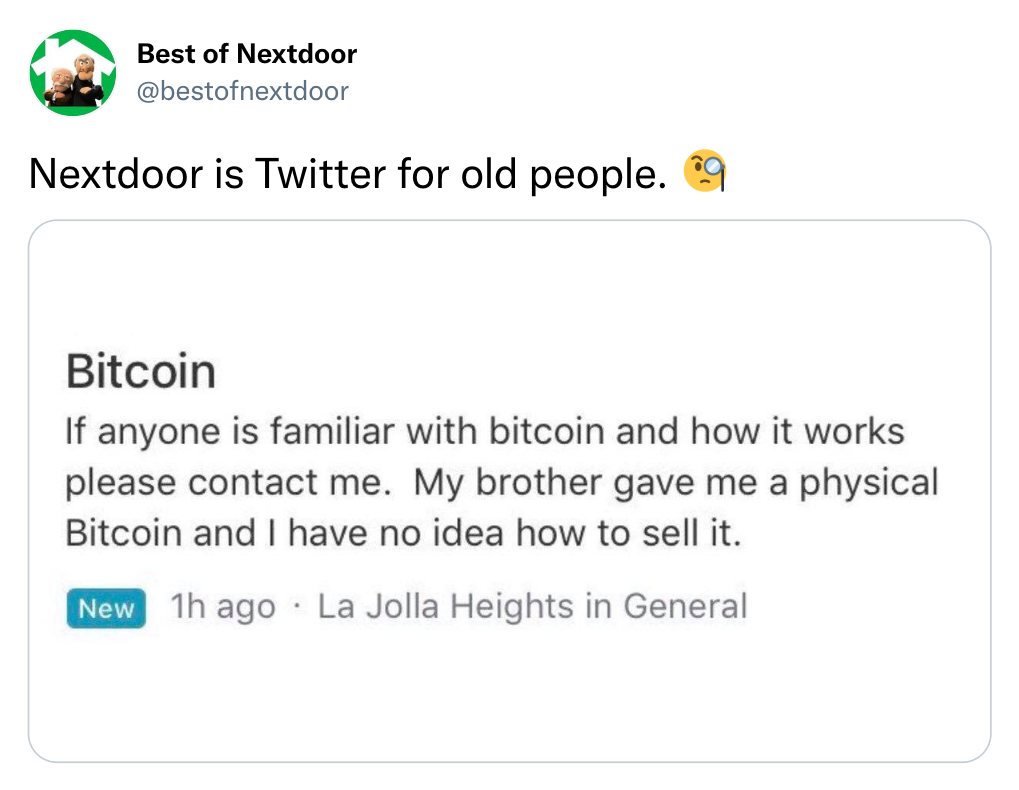 29.
30.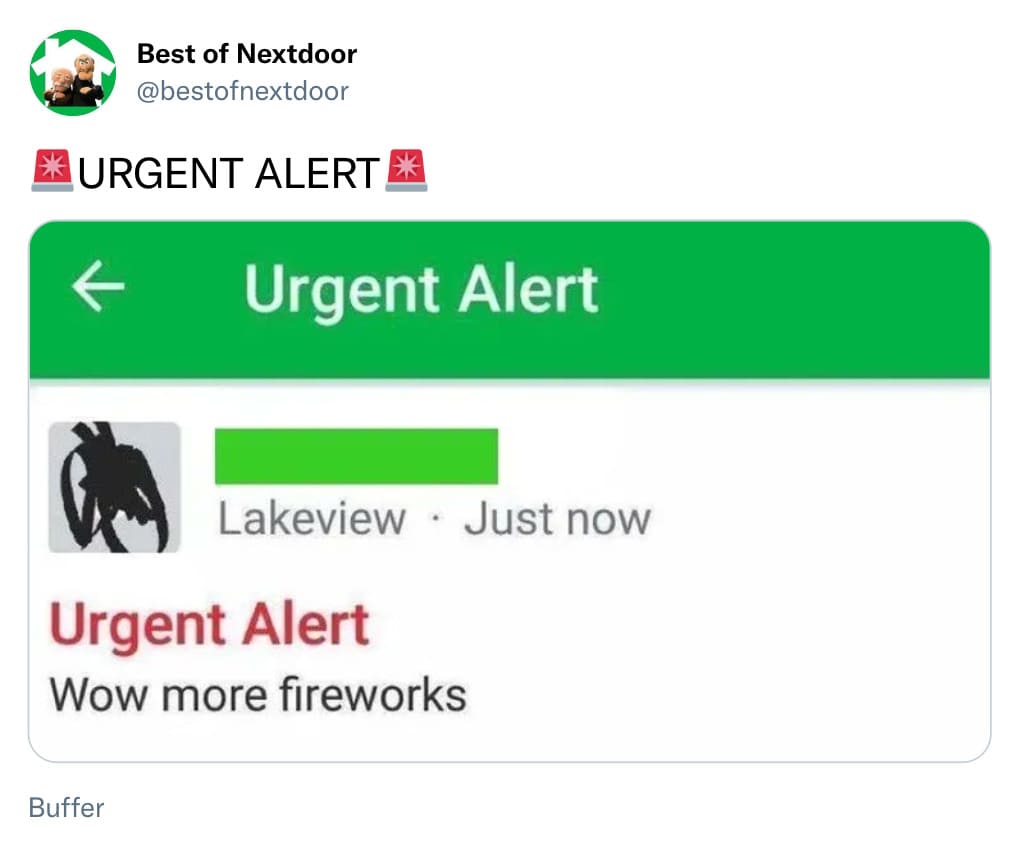 31.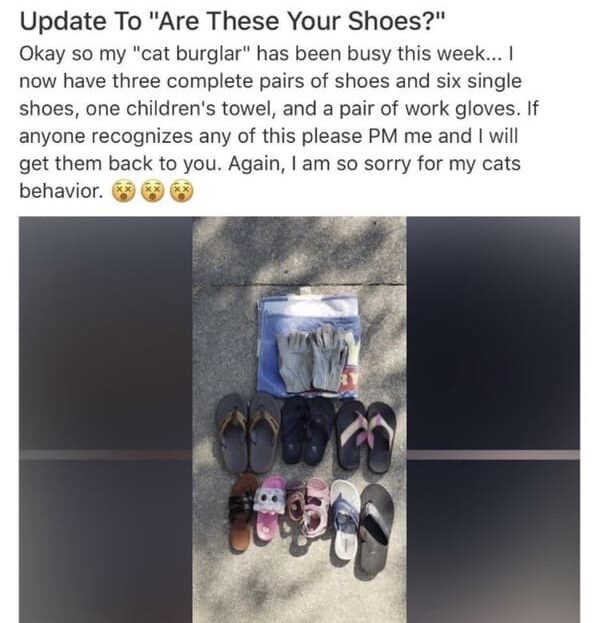 32.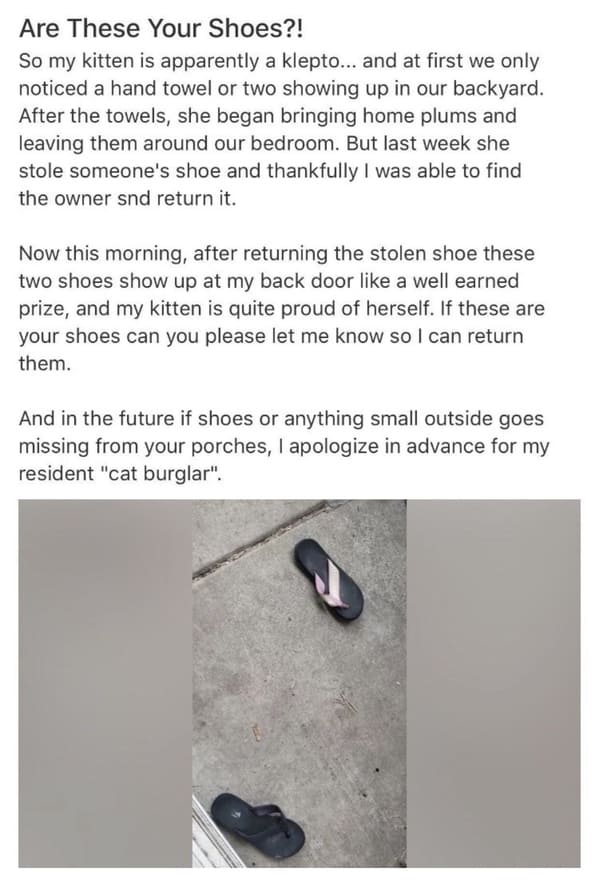 33.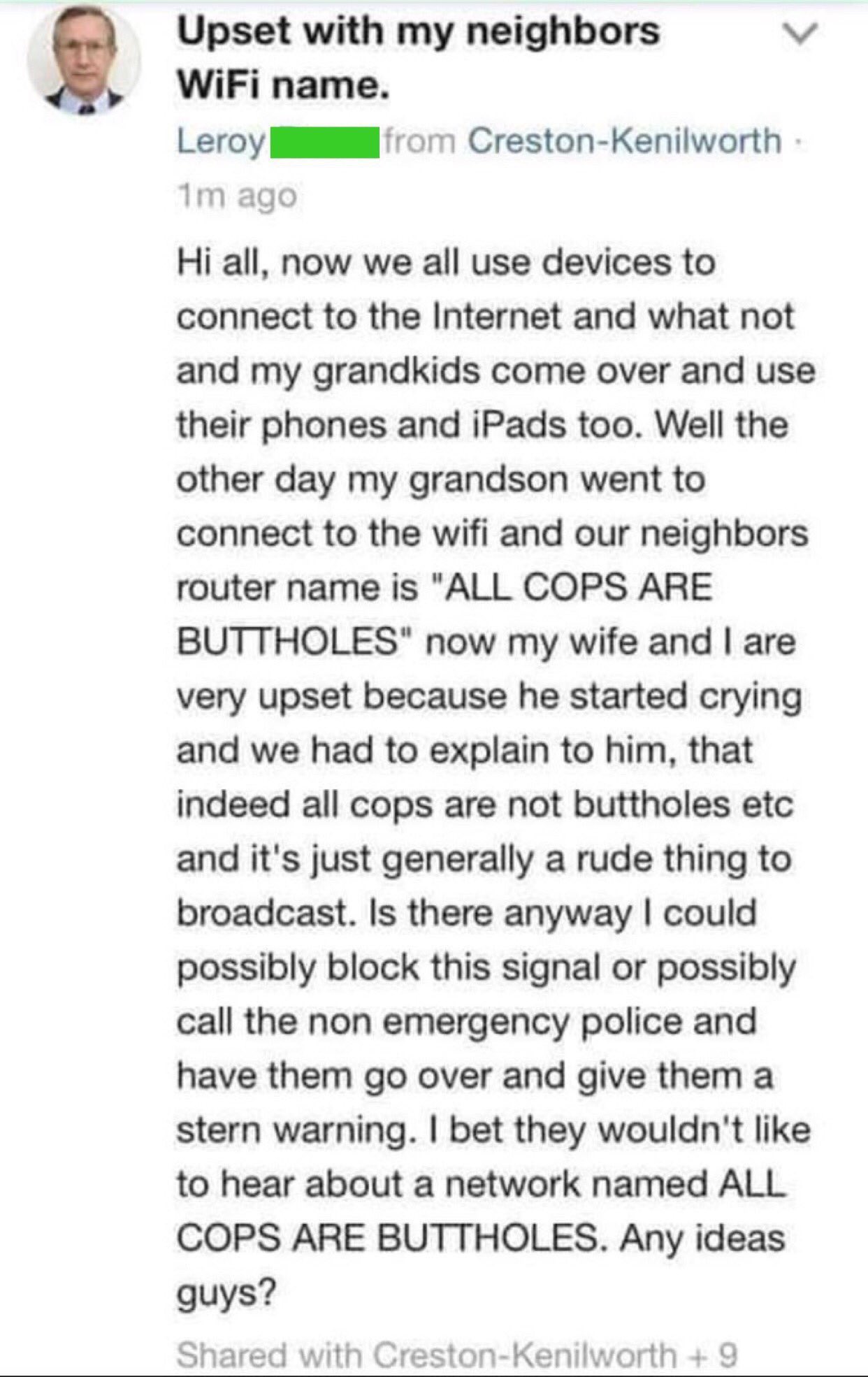 34.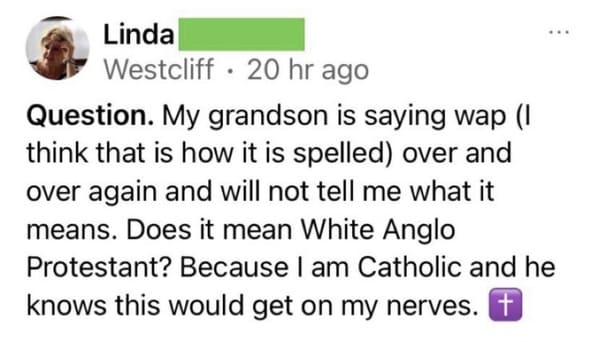 35.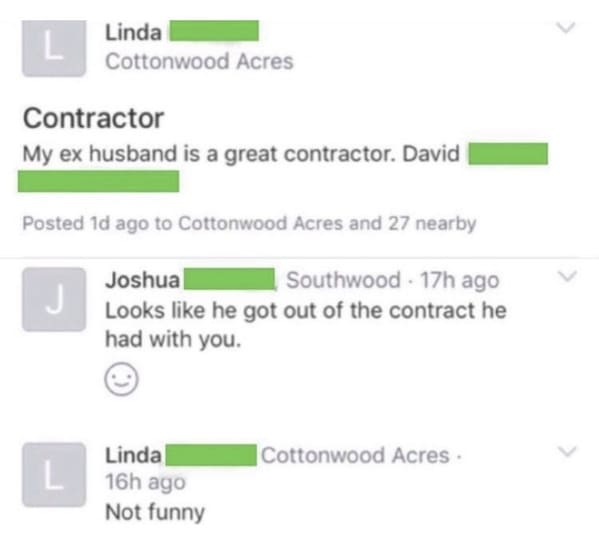 36.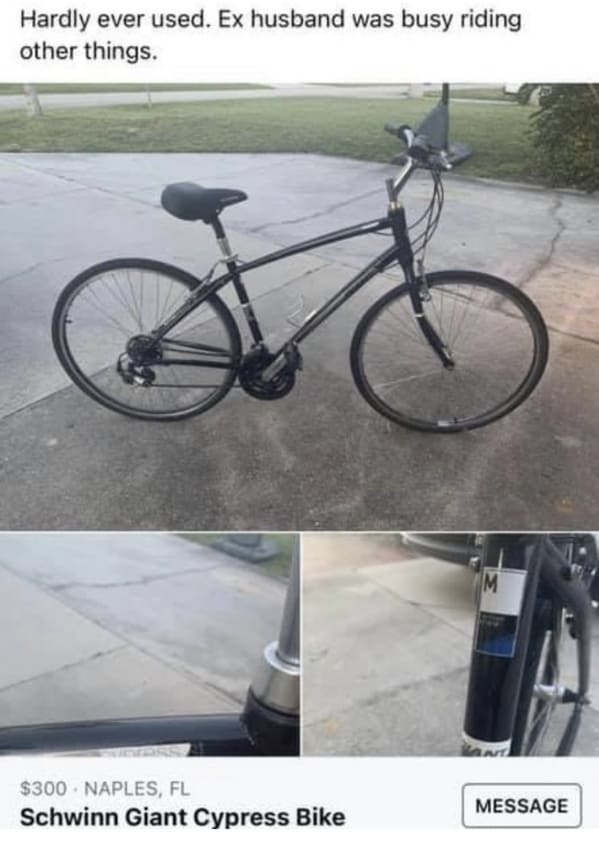 37.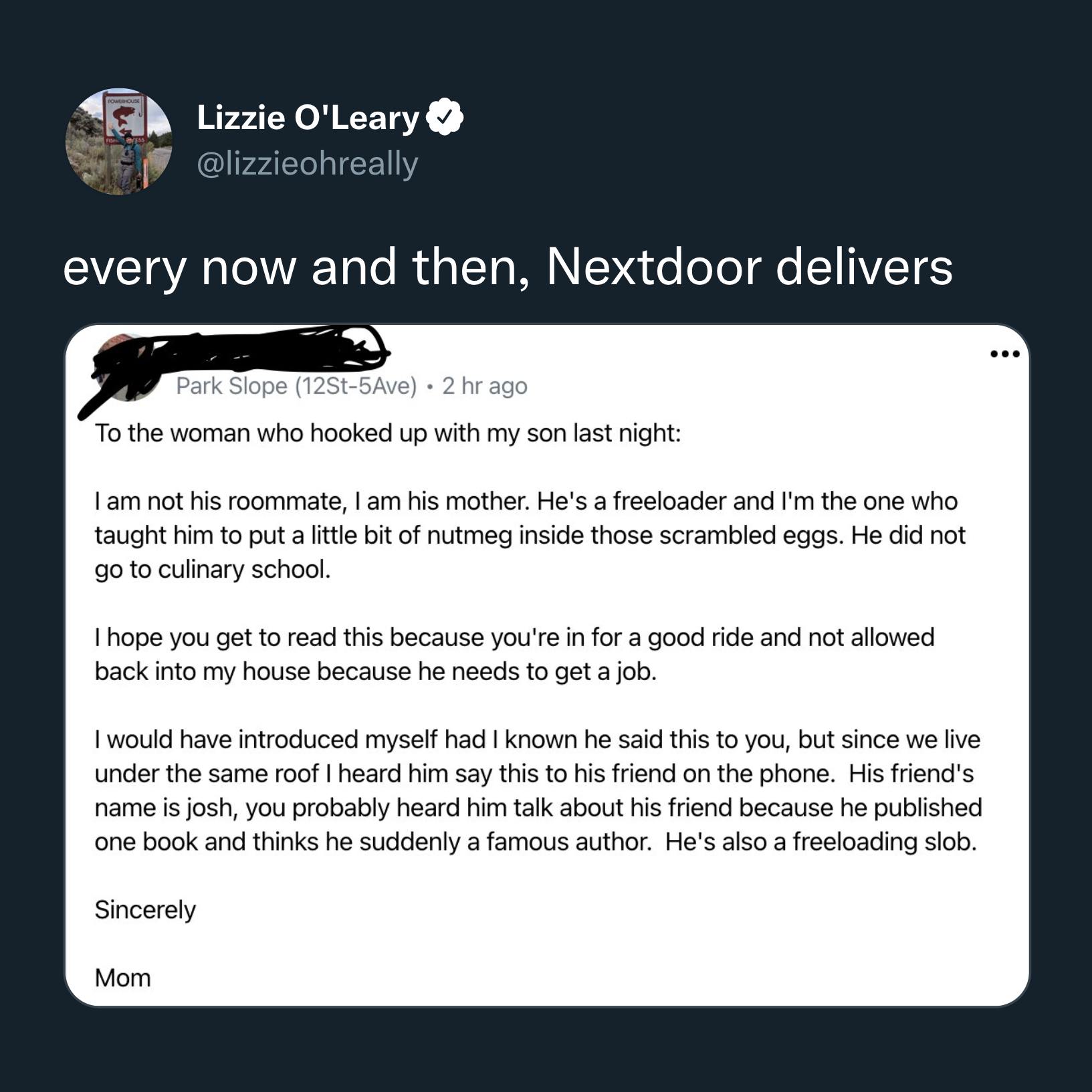 38.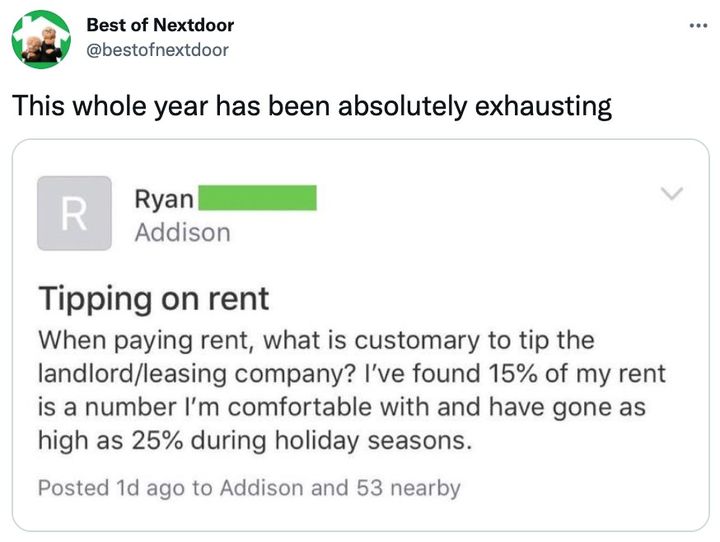 More funny neighbor stories: