31. Take your pee to another dimension, please.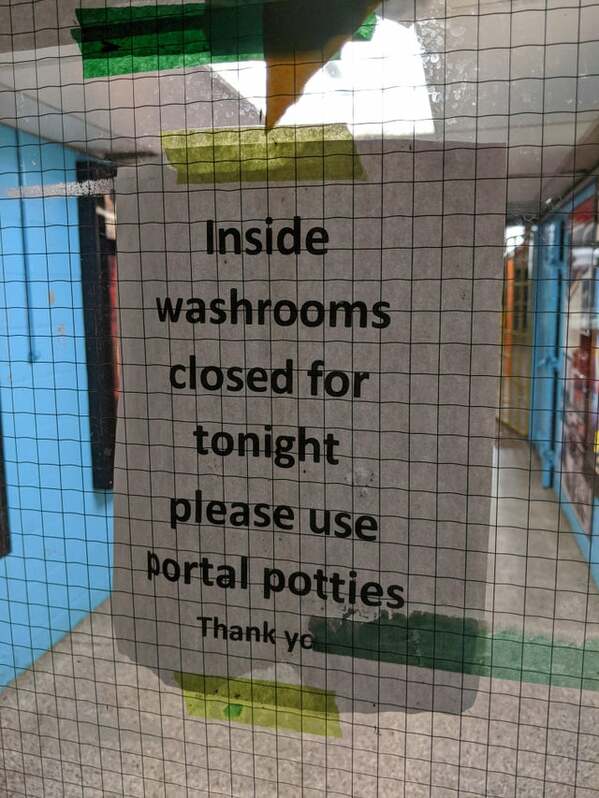 32. Bon Apple Tight.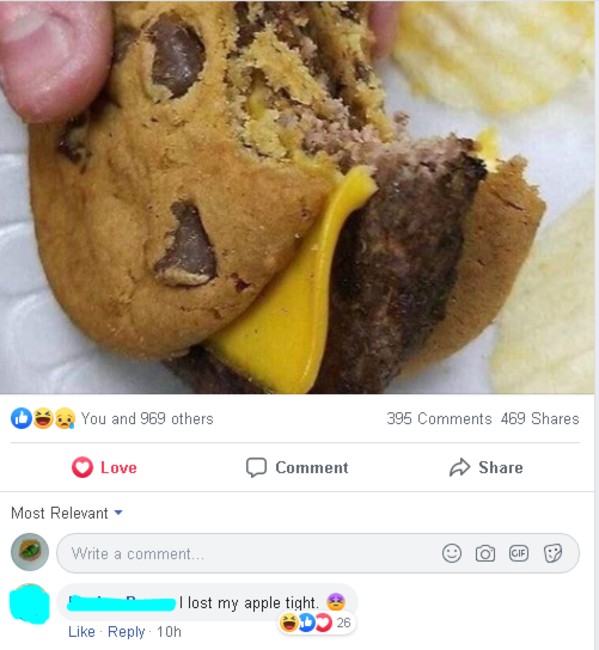 33. A case for retaking Spanish class.
34. Are we, though?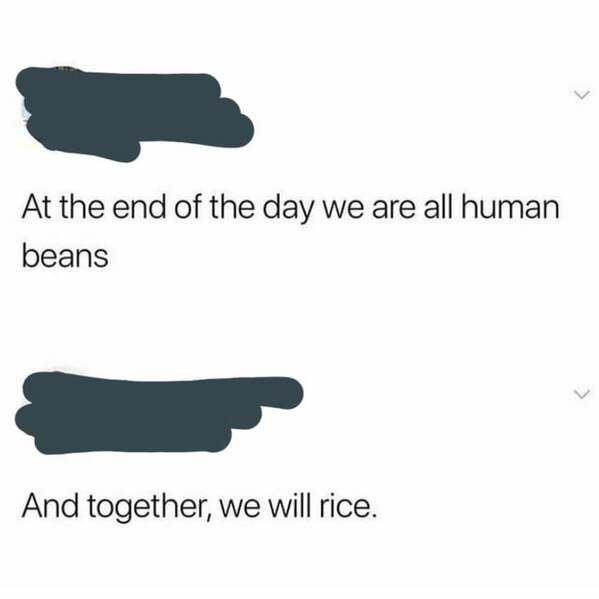 35. How can a person spell the most difficult word right, and not "irrelevant"?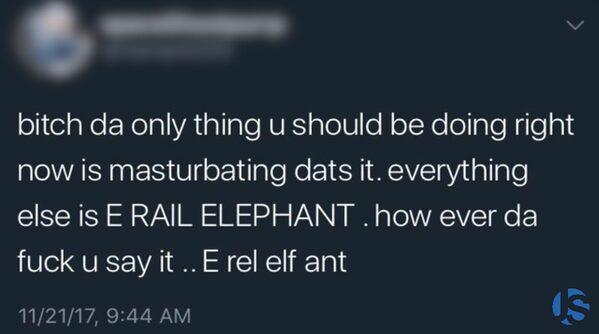 36. The dog's cuteness distracted.
37. So much confidence.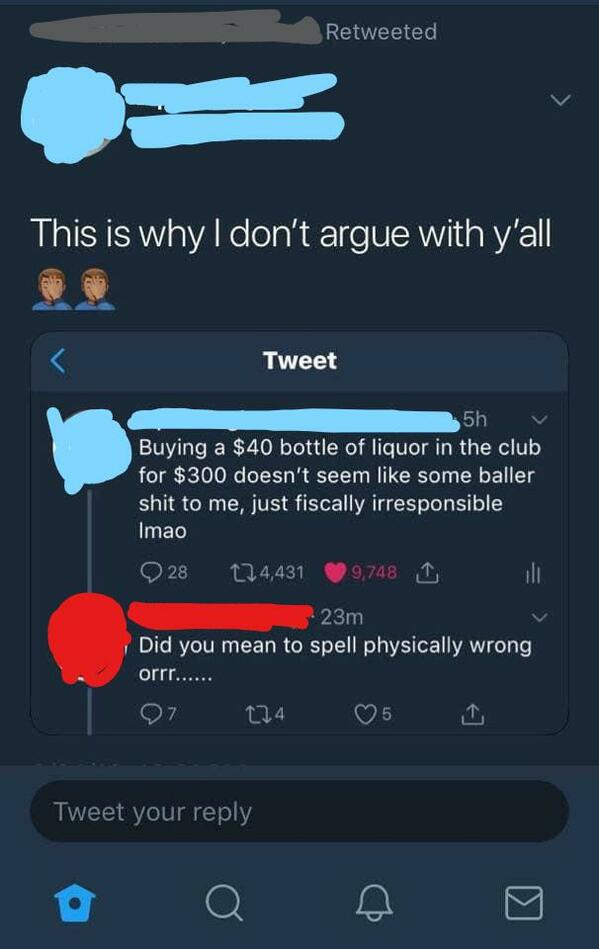 38. You've been added to a list.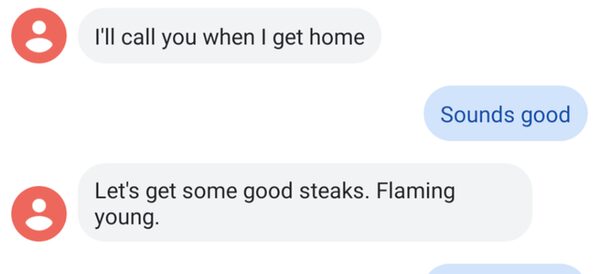 39. I start every text with "why?"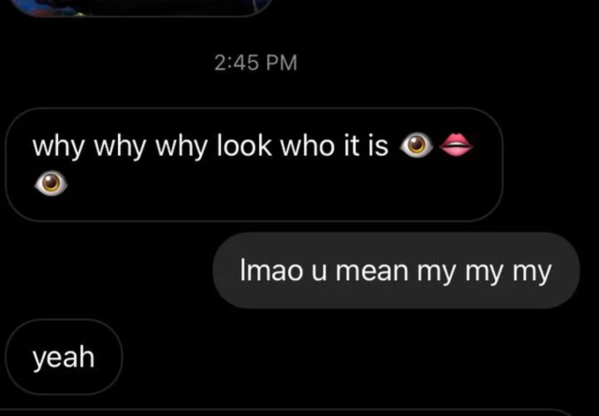 40. Everything about this is wrong.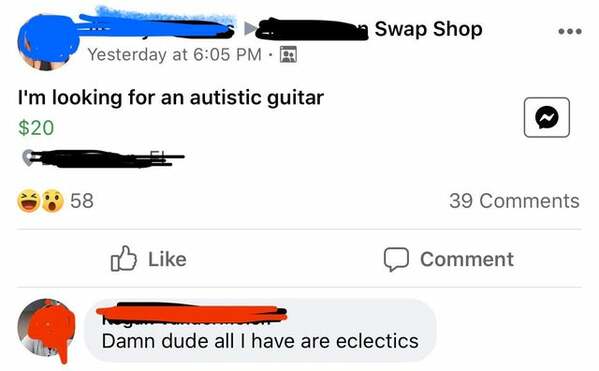 41. Sock it in.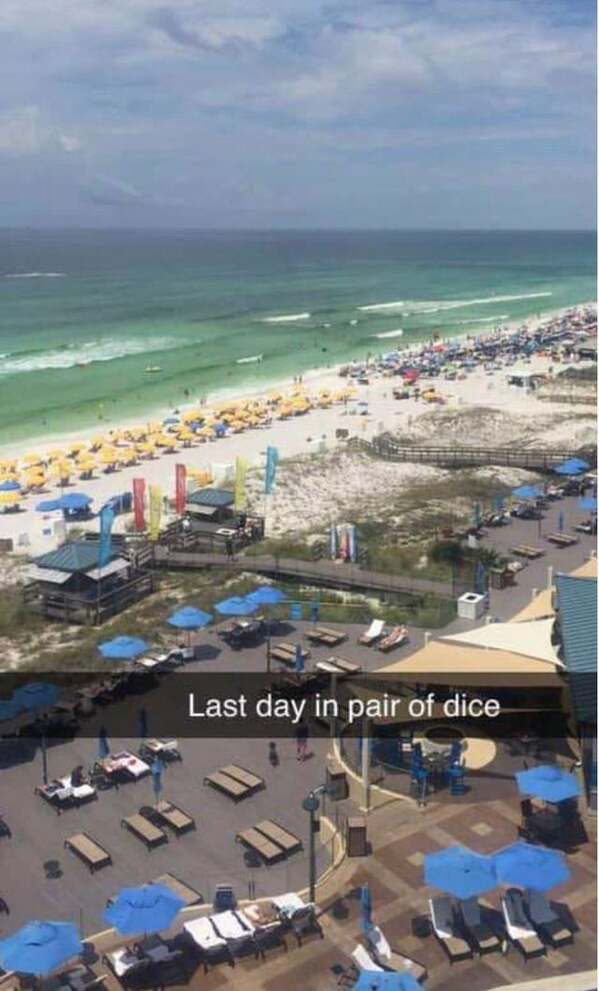 42. Let's fight. Teeth only.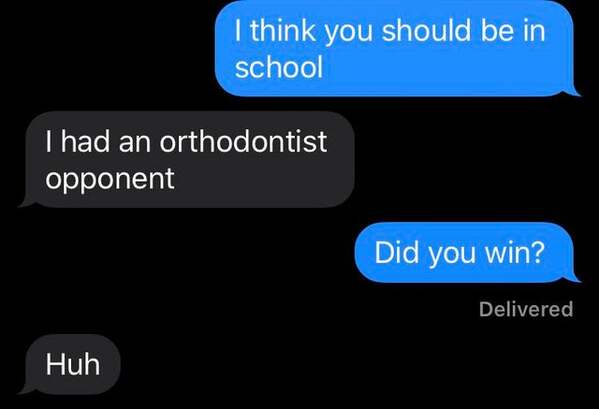 43. This post gave me an aneurysm.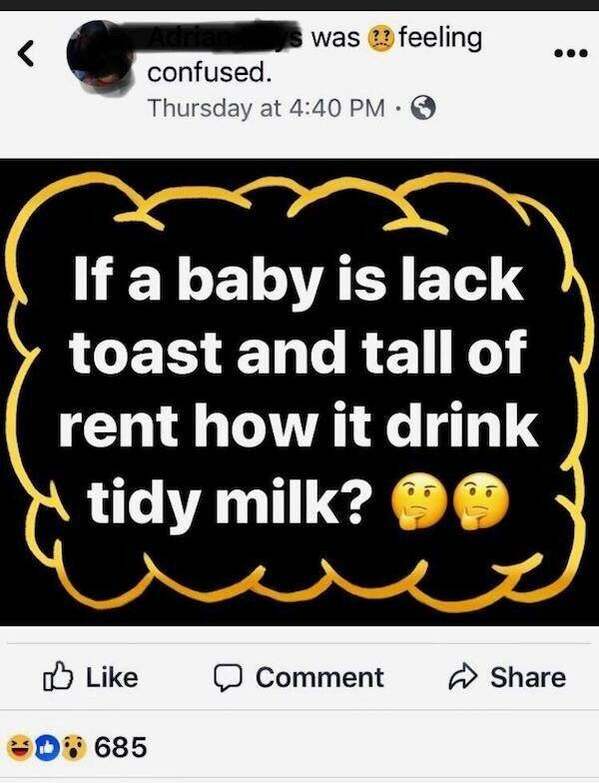 44. Diabetes is what can cause leg sick.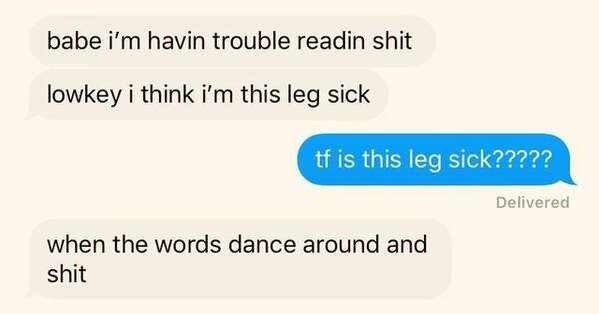 45. They call her the Tour de France…