The internet is the realm of the young and olds who try to navigate it often get hopelessly lost in the ever-changing landscape of new sites, apps, and slang.
One thing that mutates faster than almost anything else are memes. These self-referential little chunklets of comedy come in many forms: from wholesome memes to deep-fried memes. They can be images, text, or phrases and they can be incredibly confusing to anyone born before the year 2000.
But fear not, Old One!
Author Jon Acoff recently shared a handy guide that his 16-year-old daughter made him to help him understand memes and slang in 2020 titled: "NEW YEAR NEW MEMES."
View this post on Instagram
(It's printed on paper so old people can understand it.)
Calling the cheat sheet his daughter L.E. Acuff created "the most amazing thing ever" Acuff explained:
"The table of contents includes phrases I should know, memes I should know and even a special note about TikTok."
Acuff shared photos of the booklets' contents on Instagram and it indeed includes many of the memes of the moment, including "Woman Yelling At Cat."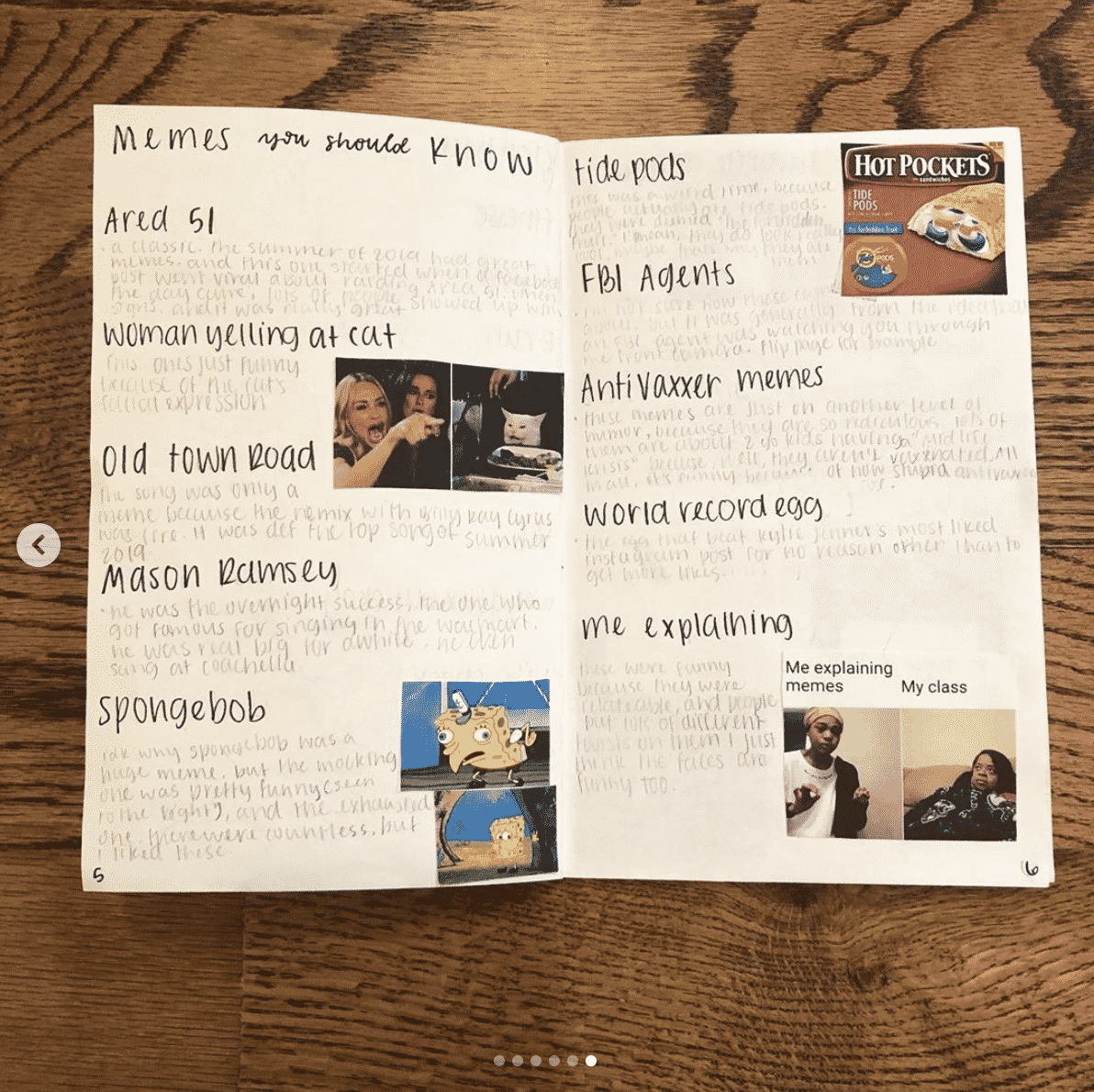 It also contains helpful definitions of popular phrases like "yeet," "low key," and "OK, Boomer" that are sure to save some trips to Urban Dictionary.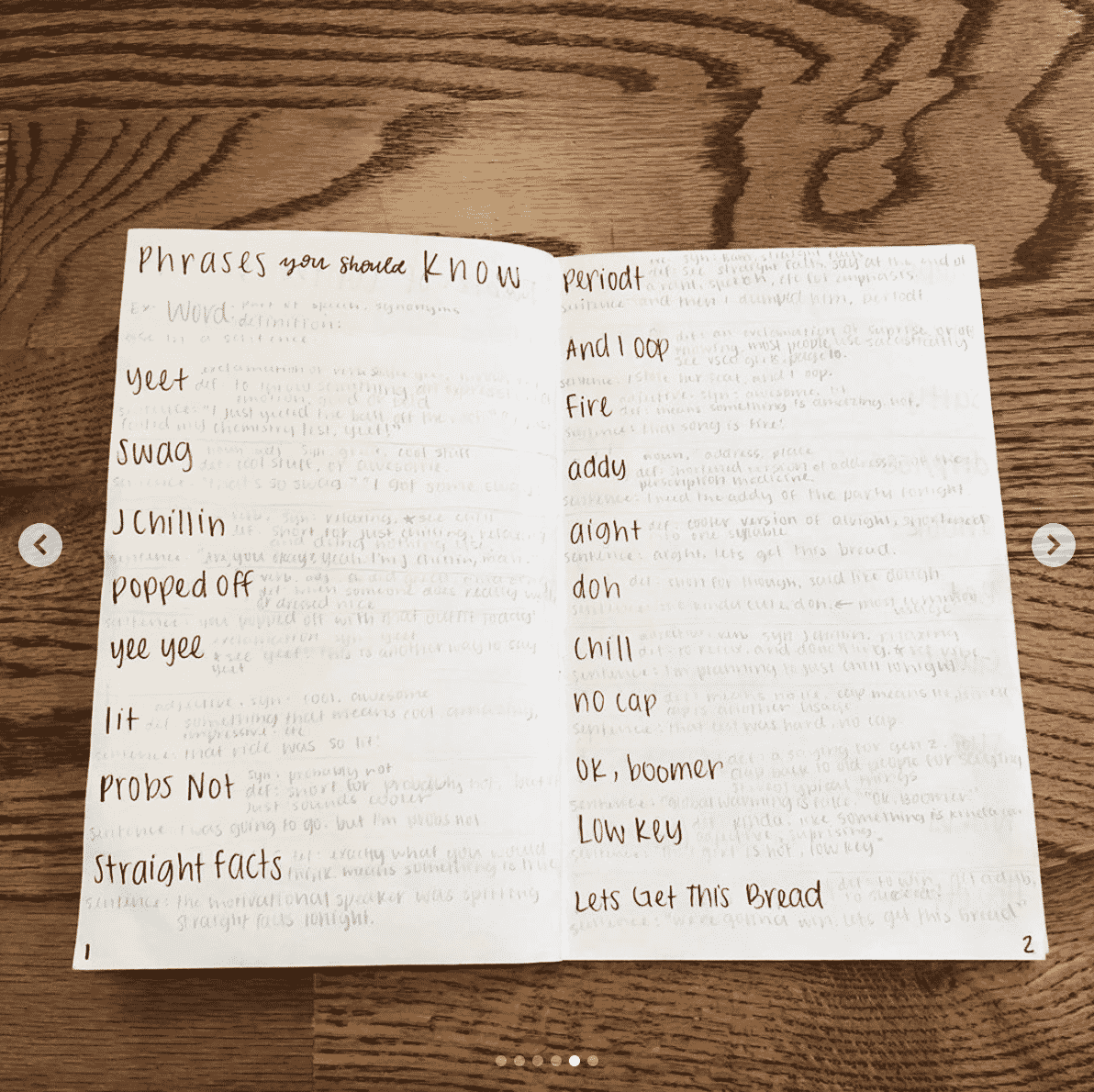 Speaking with Today.com, L.E. said that she basically just wanted to give her dad a bit of help in the daunting task of keeping up with internet culture, saying:
"Typically my dad is fairly updated on internet trends, but it can take about five to 10 business days for the trends to reach his Twitter feed. I decided to make him a little book just so he could stay on top of some of my personal favorite memes and current lingo … memes that circulate in the Gen Z crowd."
Her father was grateful for the gesture calling "each page funnier than the last." Now if she can only update this document every week or so he should be fine.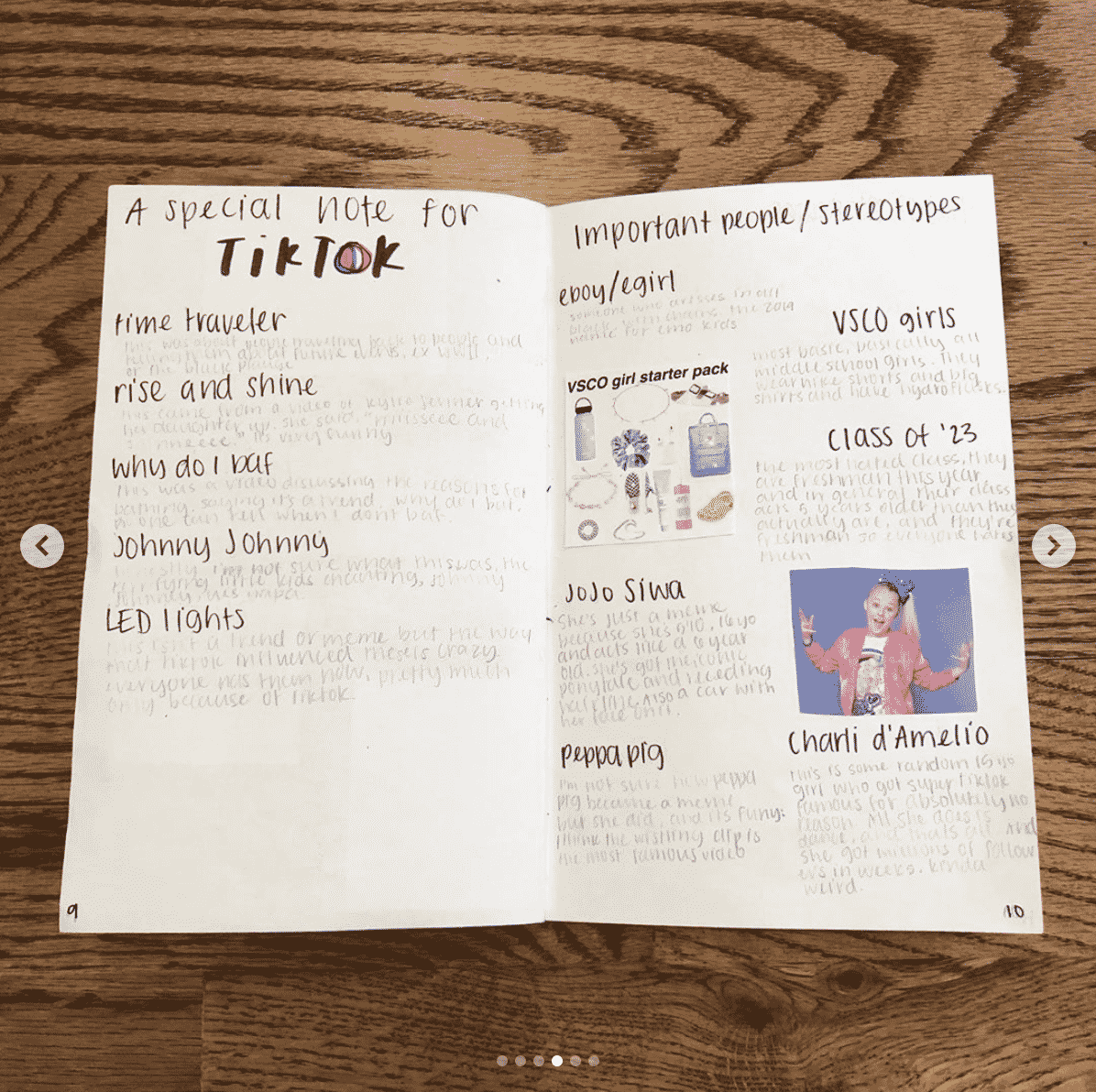 Personally speaking, there are phrases on the list like "VSCO girl" that I'm happy never learning (but if you're interested here are some VSCO girl memes).
More memes and meme guides: