Your wedding day is meant to be one of the most special occasions of your life, so it makes sense that you'd want everything to be perfect, including the bride's hair and makeup. Many women develop very specific ideas about how they want to look when they say "I do," but actualizing that ideal can be an expensive feat. One woman decided to ask her friend for help in order to save $350 but she got a little too demanding for her own good.
Reddit user thisisallamoopoint took to the ChoosingBeggars subreddit on Tuesday to share screenshots of a conversation she had with her friend, the bride-to-be.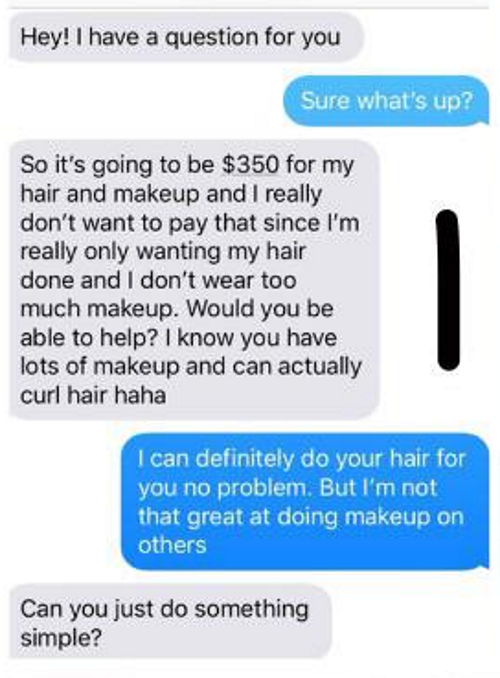 OP was totally willing to help her friend out in any way she could by curling her hair and even doing a simple makeup look. However, her friend wanted something a little more complex than OP felt she could deliver and when OP told her as much, the reaction was less than stellar.
OP was really generous in offering to help her friend out, but when the Bridezilla showed her a photo of the makeup look she was envisioning, OP knew she couldn't deliver as she's not a professional makeup artist and not used to doing makeup on anyone other than herself.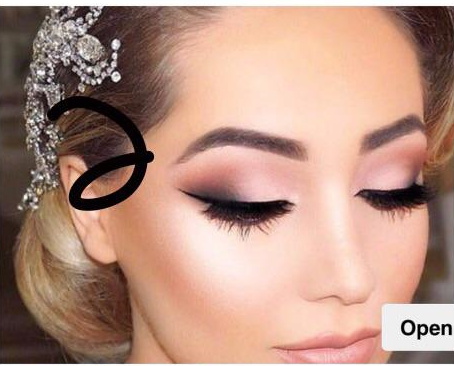 The bride didn't take this very well and insisted that she sees OP wearing the kinds of look she wants for her wedding day all the time, but OP was firm in saying that she couldn't do it. She also told her friend that she'd need to go to Sephora to purchase new foundation in a shade that suits her skin, which the bride also didn't want to do despite the fact that OP's skin is an entirely different shade.
The bride continually accuses OP of being unwilling to help her despite OP's repeated insistence that she's happy to help despite her limitations.
However, she does eventually tell her friend that if she truly wants a look like the one in the photo she sent, she probably would be better off hiring a makeup artist. However, OP would still be happy to help do her hair.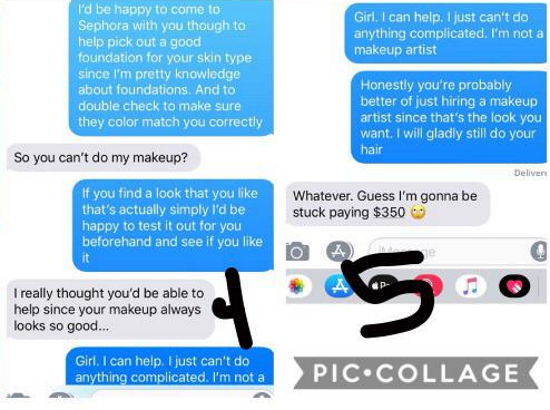 Unfortunately, this wasn't good enough for the bride, who, despite repeated assurances that OP wanted to pitch in however she could, ended the convo by saying she was going to have to drop $350 on hair and makeup after all. Suit yourself, beggar!
More bridezilla stories: