This is America, baby! We have a right to free speech, we have a right to yell at fellow customers, and we have a right to act like morons in public. That's what this woman did. She paid for her pizza, and simply wants to pick it up, but she's told she can't unless she puts on a mask. From there, you can guess where it goes. I'm no lawyer… but neither is she. So watch this and enjoy a heated legal debate.
Yet another Karen incident in Kennewick Washington. My dad encountered these idiots today at Papa Murphy's. Edit: To use this content, media outlets must contact Naomi@tmx

Posted by Corinne J Love on Sunday, July 19, 2020
The funniest part of the video was the sign that says something on the menu at a pizza place was Keto-friendly.
12. One-star review Karen gets owned when restaurant owner replies.
This woman thought she would start a revolution with her 1-star review on TripAdvisor. Did the people rally behind her? Not so much.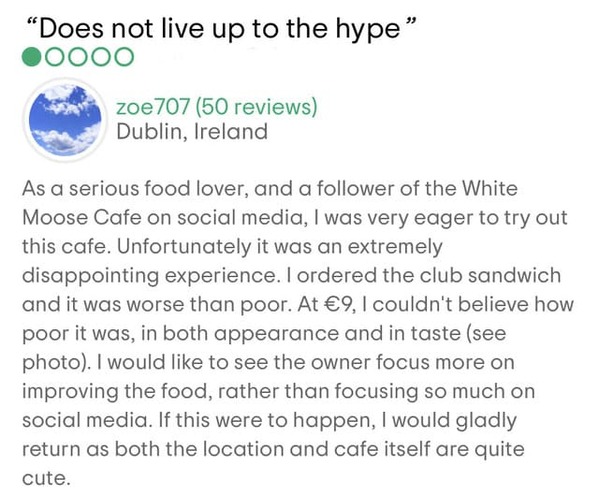 She got a response… just maybe not the one she was looking for. The owner replied with a little more information than anyone expected.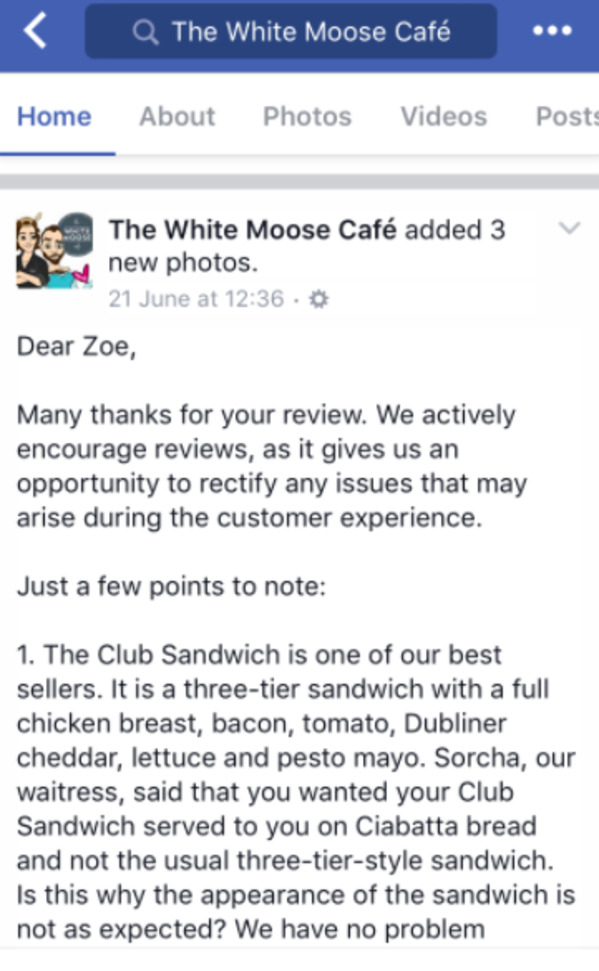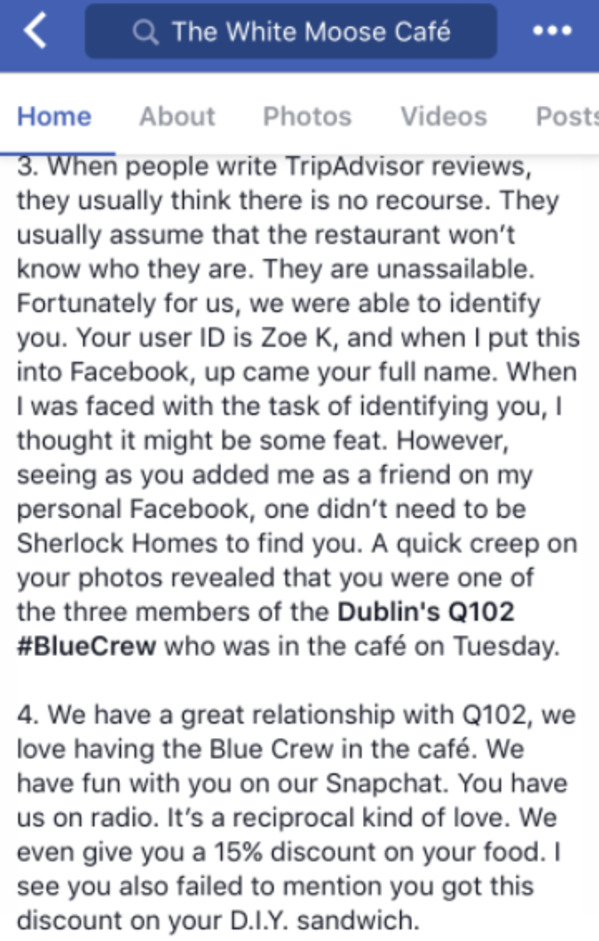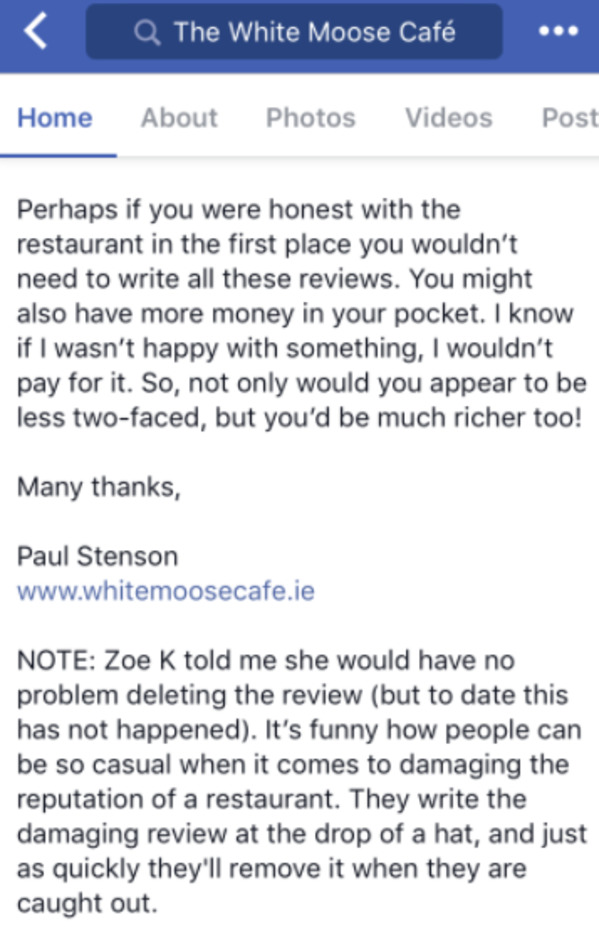 Whew. Sometimes, the Karens save their vitriol for when they're back at home and safely behind a computer. You will be found out, Karens!
This woman decided to yell at a mother who allowed her kids to play with a Power Wheel in the park. How dare kids drive around like they own the place in a fake car.
This lady is mad that the kids don't have a drivers license pic.twitter.com/QrfOvDAE8l

— Y (@YeshaCallahan) June 4, 2020
Idea: fake little tiny licenses for little tiny people driving fake cars. Could be something there.
A guy who admits he has "retail face" (that is, he looks like he works in whatever store he's in) posted on the subreddit r/idontworkherelady about an encounter with a wild Karen. He had the perfect solution. He explained in detail what occurred.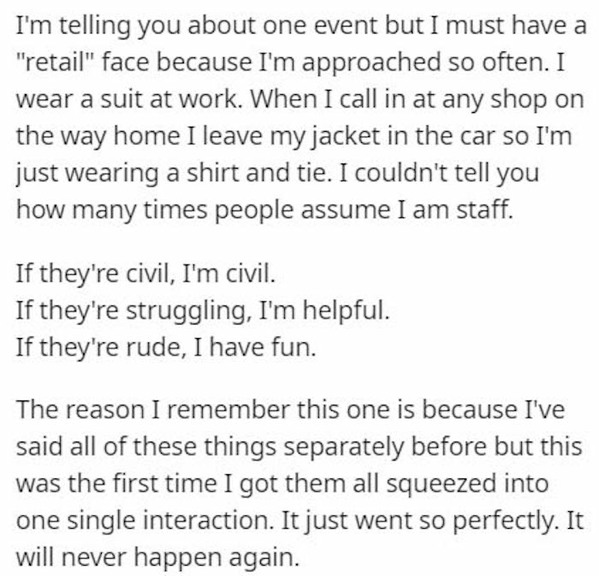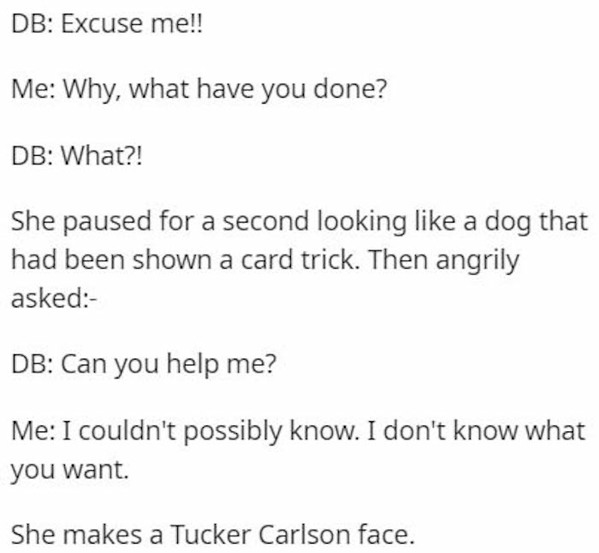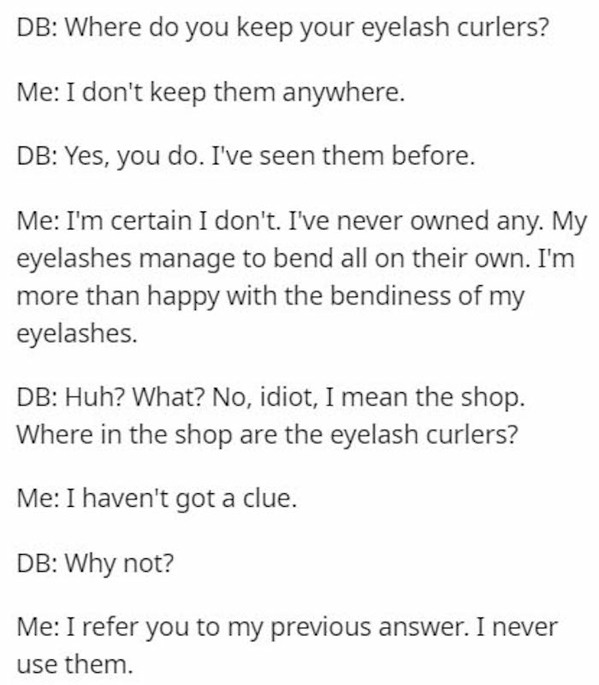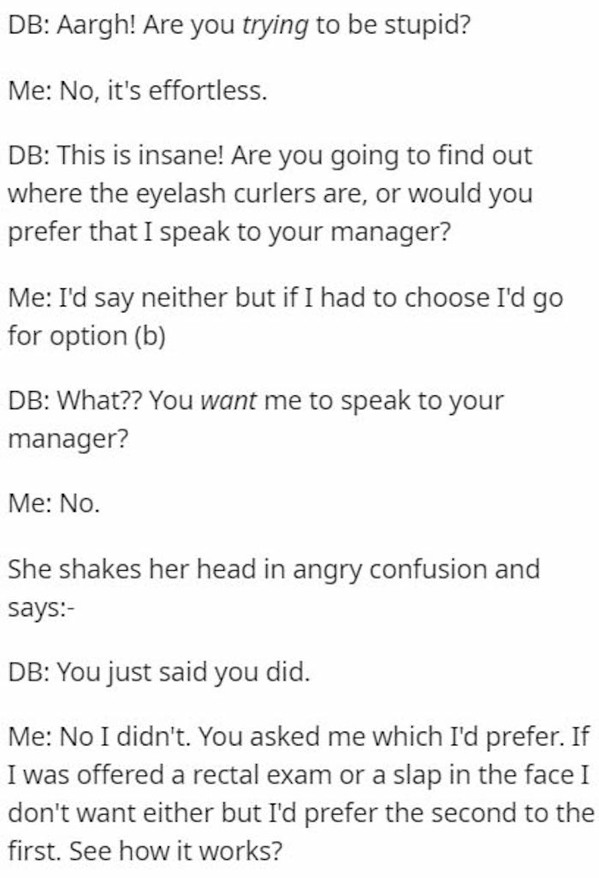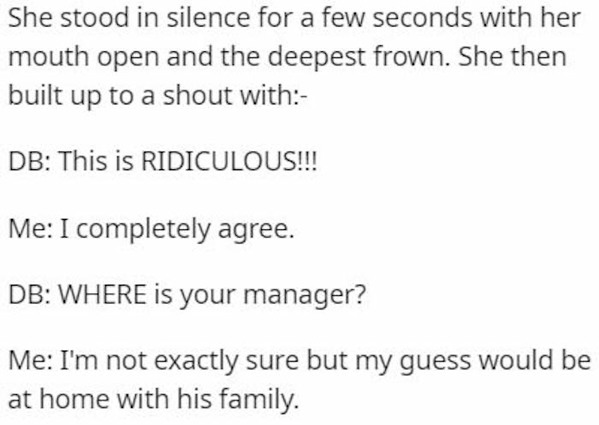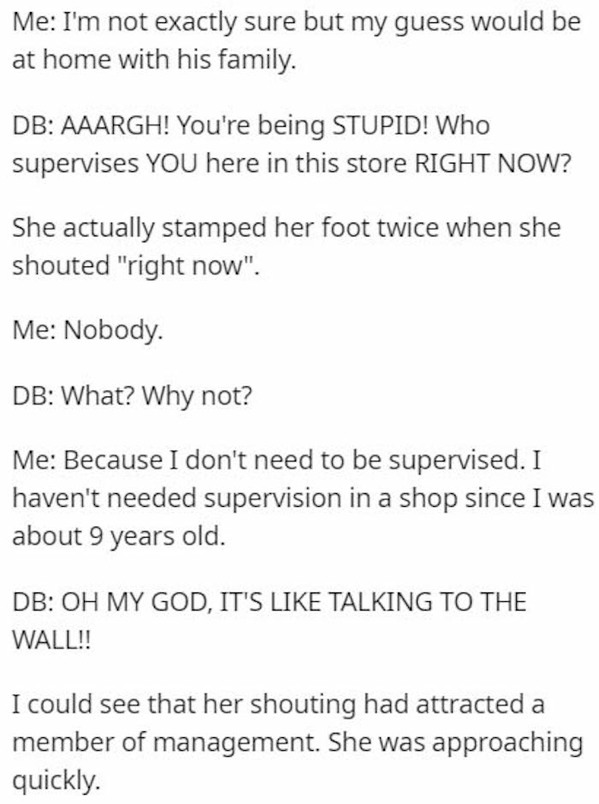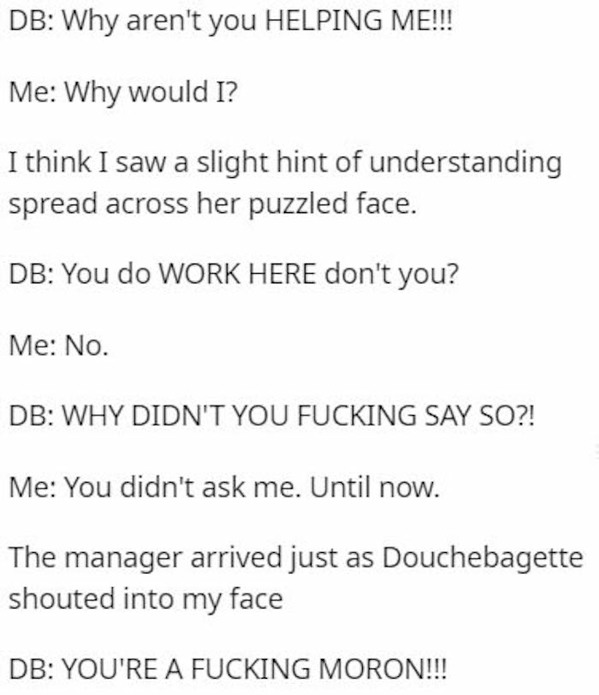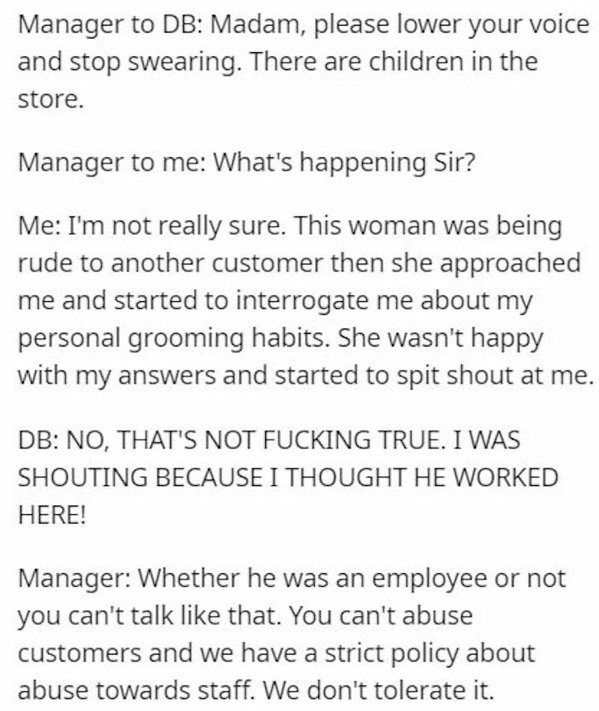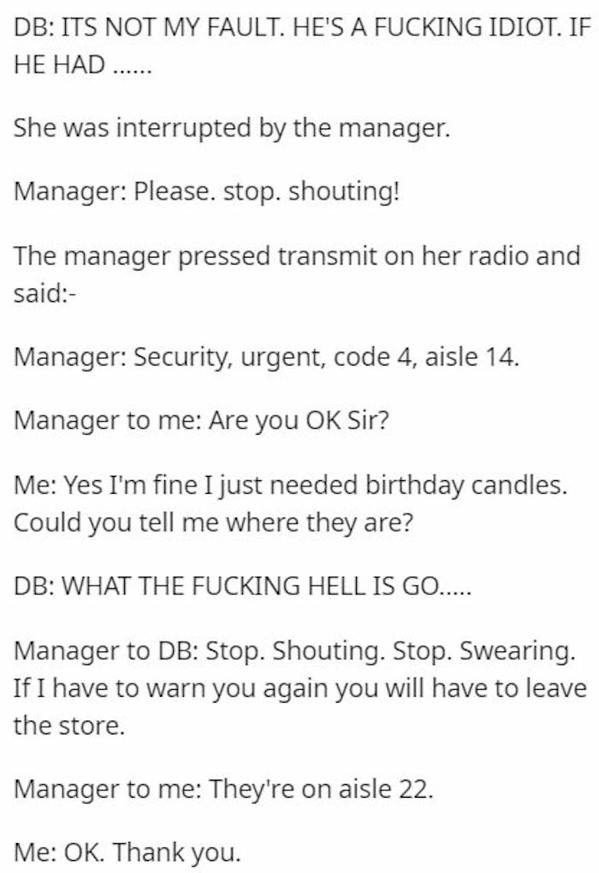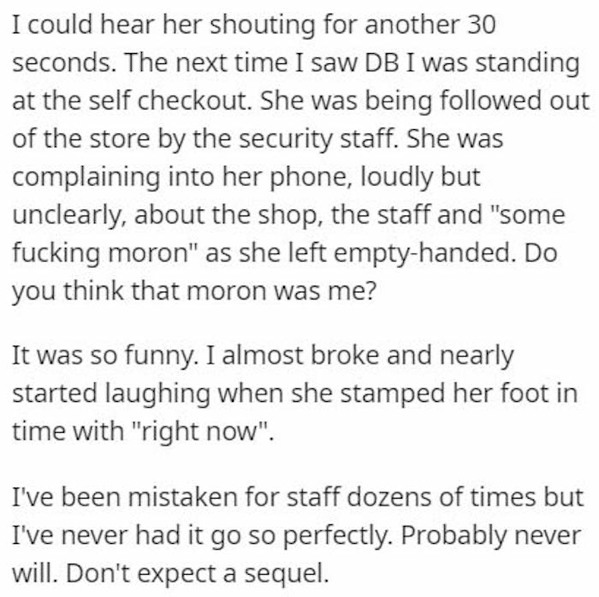 Even when dealing with a Karen, there's no excuse for being a smartass. Unless it's really funny.
Amber (the Karen in question) decided to post about a kid who refused to serve her at Starbucks because she was not wearing a mask. She took the Karen's way out and assured her followers that next time, she'd have the police with her. The police are the Karens of municipal workers.
The post went viral. Not in a good way. And before long, the entire world had sided with Lenin Gutierrez. He posted a video thanking everyone for their support. It never pays to be a Karen. It does pay to be a Karen victim.
I've received numerous messages asking for my side of the story. Since this seems to be the most popular thread I decided to post my personal experience here. Thank you all for the love and support.

Posted by Lenin Gutierrez on Wednesday, June 24, 2020