Every time Kim Kardashian or Kanye West reveal some aspect of their palatial mansion, it sets people off. There's always something weird about it, whether its Kanye's sunken place hallway or Kim's marble countertop that looks like coke lines. People are often blowing stuff out of proportion, but it's also funny that the couple clearly doesn't understand how their style of living looks to everyone outside. That issue popped up again in a picture that Kim probably saw as totally harmless.
The influencer is working on a campaign for her relaunched line of shapewear, Skims. It was originally called Kimono, a name that has a few other associations that weren't quite right for the brand.
Kim posted a series of photos to Instagram of herself hanging around the house in these new pieces, eating cereal, sitting on the floor, normal underwear stuff:
View this post on Instagram
View this post on Instagram

But the picture that got tongues wagging was one of Kim standing in front of her refrigerator, which appears to have nothing inside it except every kind of milk you can imagine.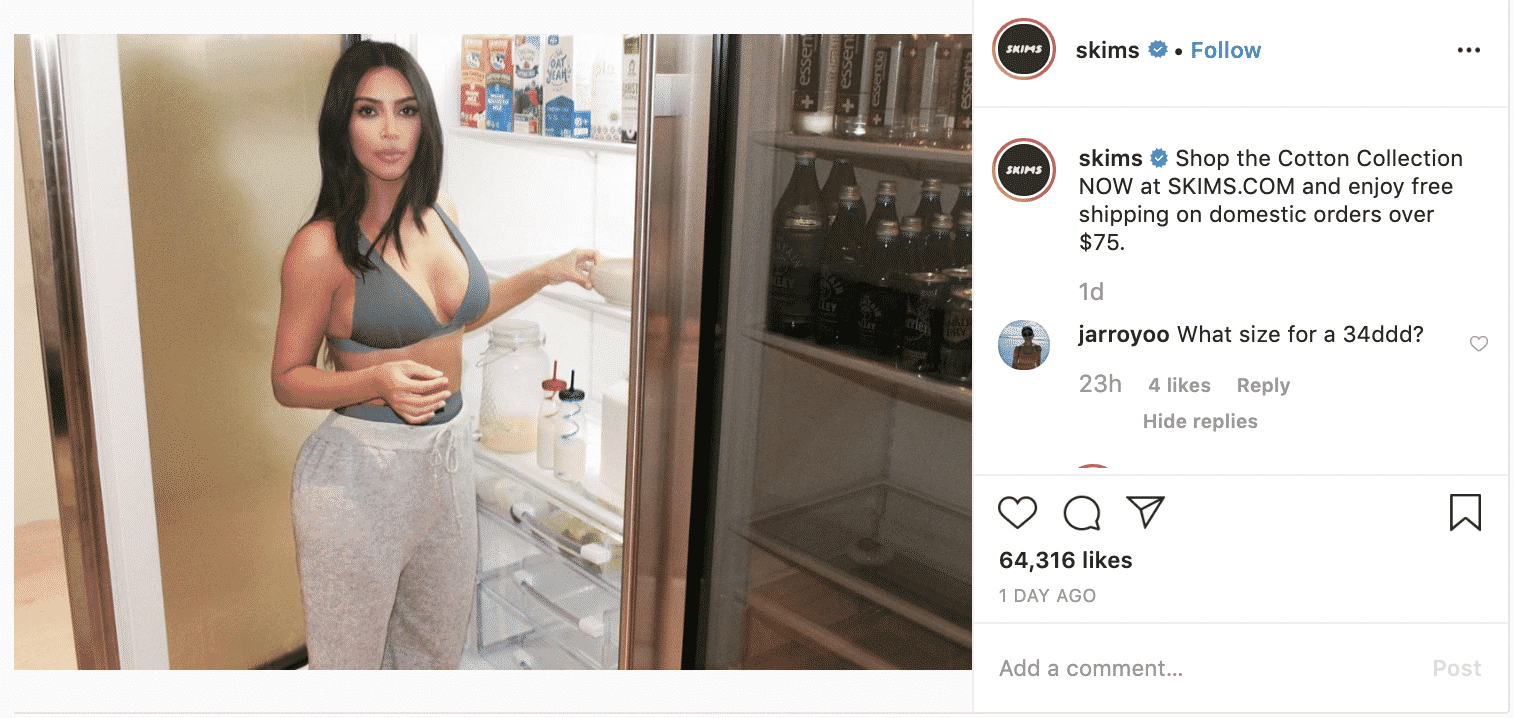 Which is very weird, sorry. She deleted it from her own account, but it is still up on the Skims' Insta:
View this post on Instagram

The picture is also up on Twitter, which is where people are mostly going to ask a lot of questions about this image. Like, how are you feeding your kids? They have four children of varying ages and those babies are not going to be sustained by bottles of milk anymore:
I see nothing in that fridge that reflects a family with 4 kids haha! I just cant relate. Sorry

— denise bailey (@dmibailey) January 7, 2020
Is that a fridge fridge or just a spare one for milk

— AngyPants (@Saint__Truth) January 7, 2020
Yall eat air too??coz I see no food in that fridge ma'am

— on the budget MoM📌 (@The_real_shoki) January 7, 2020
If you have a chef work for you, they have to have food to cook with. 😂 Even if they prepared things off-site, they would still keep the cold stuff in the fridge to serve & even then; they leave the remainder in the fridge. Even if you order out, who doesn't have condiments?🤦‍♀️

— 🍵🐝🌴You smell so wonderful! (@Welcome2_2020) January 8, 2020
Is this a got milk advertisement because you literally have every kind in that fridge

— Lauren Ikard (@l_elizaa) January 7, 2020
That's clearly the milk fridge, next to the water fridge. Just your normal everyday household.

— E Jones (@estherscannell) January 8, 2020
This looks like a photo from an article by The Onion. 'Mogul Seeks Inspiration For Product Line Name By Inspecting Molded-Over Milk Products In Fridge'

— Hanz Olo (@nathanisthebest) January 7, 2020
Up in her palace, Kim has heard the cries of the peasants below, desperate to know what the heck is going on with her fridge.
She tweeted about the story that circulated about her many milks, illustrating them with laugh-cry emojis:
😂😂😂 Go to my IG stories for a Fridge tour asap! 😂😂😂 pic.twitter.com/uSuHriq9rb

— Kim Kardashian West (@KimKardashian) January 9, 2020
Then she shared a video of her "real" fridge, which appears to be a restaurant walk-in style fridge:
My IG stories has a more in depth tour 🌽🍏🦞🍒🍋🥑🥦🧀🧇🍣🥥 pic.twitter.com/VvYWou01QS

— Kim Kardashian West (@KimKardashian) January 9, 2020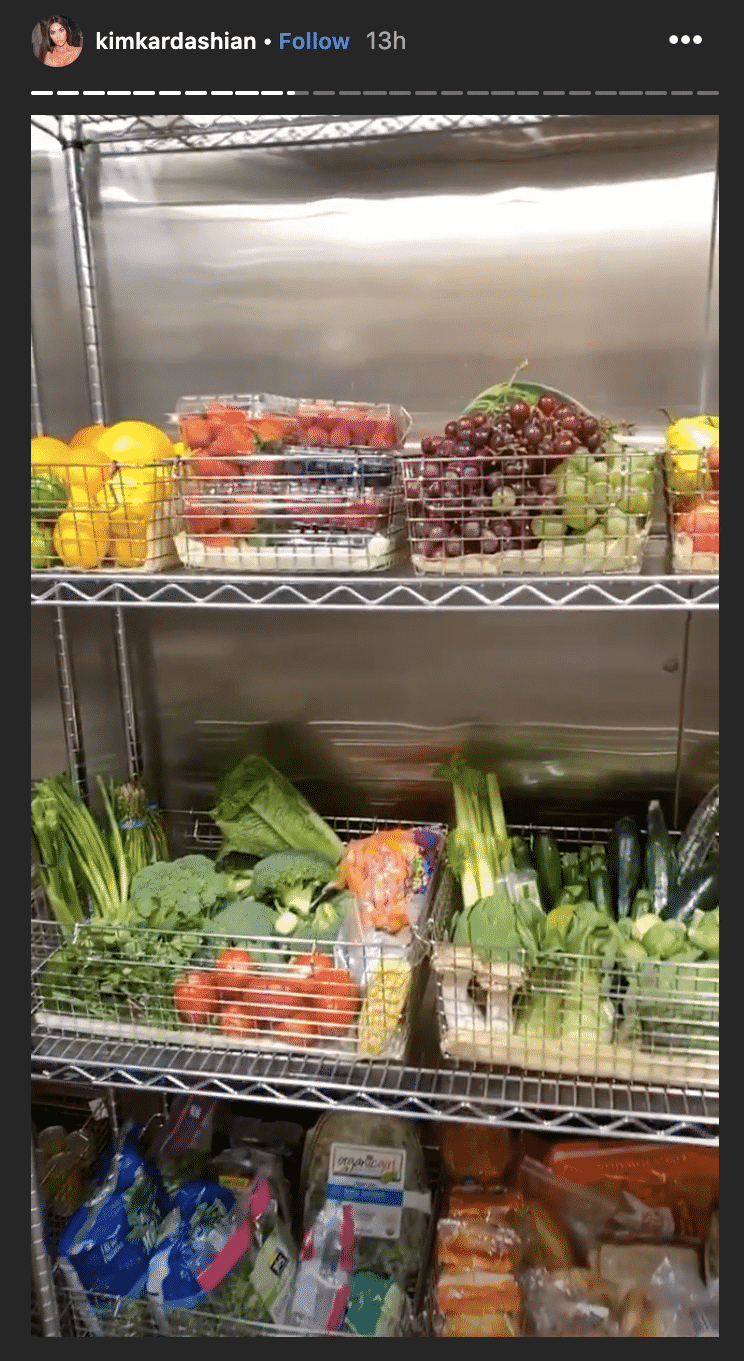 I'm sorry to tell Kim this, but that's also not normal. But it's good that everyone is getting their fruits and vegetables.
More Kardashian, Jenner, And KarJenner: