Netflix isn't just a streaming service anymore. They're a hot commodity, creating original programming with big-name talent. At least they were before coronavirus basically shut down productions everywhere.
That put a pause on their film Red Notice, starring heavy hitters Ryan Reynolds, Gal Gadot, and Dwayne The Rock Johnson, a movie in which Interpol agent The Rock tracks down the world's greatest thief. Naturally, that's Gal Gadot. She's too pretty to work for her loot.
.@SevenBucksProd is passionate about sharing stories that resonate globally & appeal cross-culturally. We keep our audience in the room with us every step of the way & @Netflix is the ideal home for our #RedNotice!@TheRock@HHGarcia41@FlynnPictureCo@RawsonThurber pic.twitter.com/ONThQU1k4g

— Dany Garcia (@DanyGarciaCo) July 8, 2019

Almost 26 weeks ago, The Rock posted on Instagram about shutting down production on Red Notice for two weeks. We all know how that turned out.
View this post on Instagram
We didn't know that during those 26 weeks, The Rock and his entire family came down with coronavirus. Again, he took to Instagram to explain what happened, saying his kids bounced back fast and he and his wife were on the other side of the virus and "not contagious" anymore. They believed they got it from a family friend and were now going to insist on testing before coming into contact with people:
View this post on Instagram
Red Notice is starting filming again, and everyone is getting tested—or at least the main actors. It wouldn't really make sense not to test everyone, however, but it's still cool that Gadot and Reynolds are willing to share what the experience is like.
Reynolds posted pictures of himself getting nose tickled on Insta, writing, "The Covid Test is quick and easy. The doctor places the swab up your nose, just deep enough to tickle your childhood memories and then it's over. No matter what you say to him, he won't buy you dinner first."
It looks like an intimate process:
View this post on Instagram
At this point, it's not unfamiliar. We all know the nose gets it and other celebrities have tried to demystify the process for everyone, like Chrissy Teigen.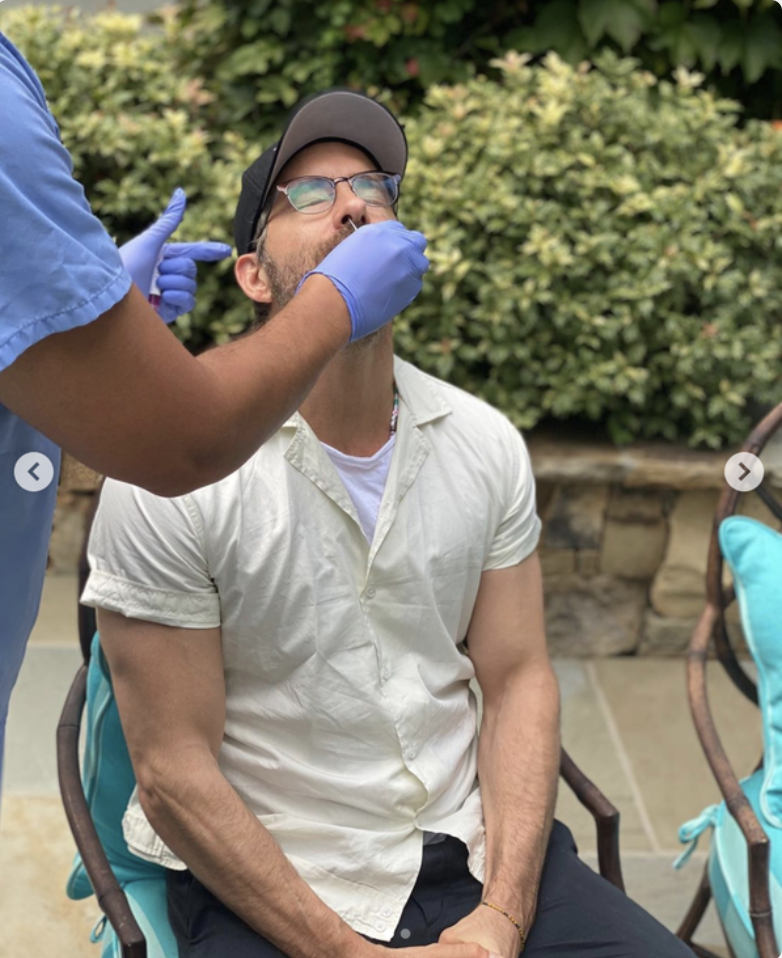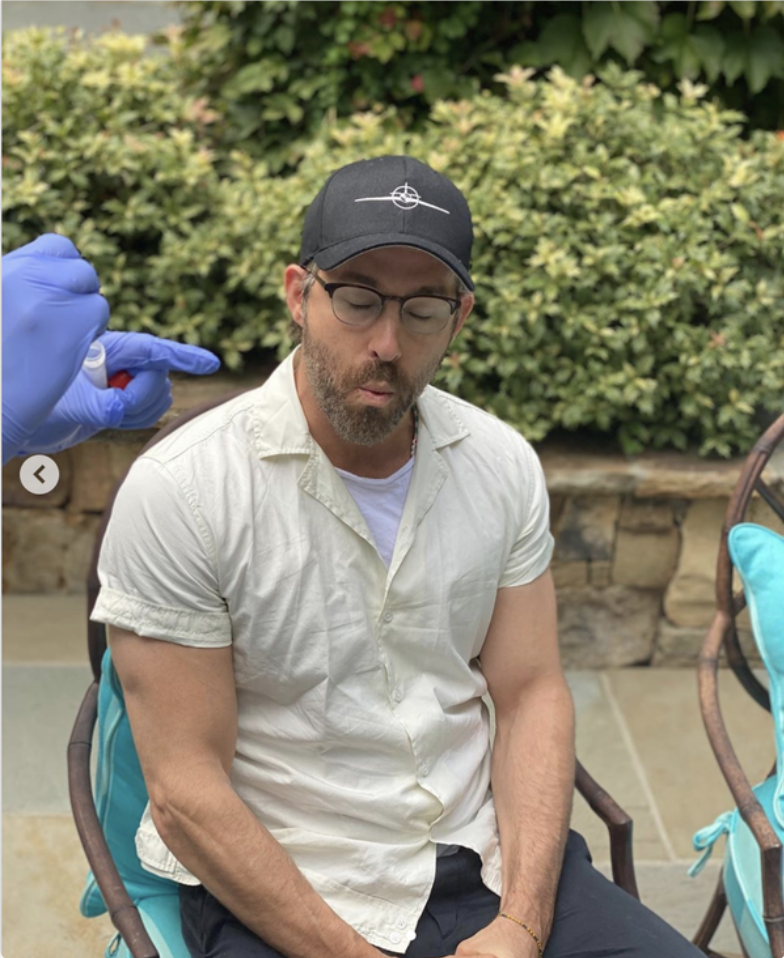 And here's Gal Gadot doing the exact same thing:
View this post on Instagram

Anything to keep her from singing.
More Ryan Reynolds: