After what felt like an eternity's wait, Netflix finally released El Camino on Friday, the Breaking Bad sequel movie fans have been craving basically since the series ended. Catching up with Jesse Pinkman (Aaron Paul) and the rest of our favorite characters—yes, even Walt (Bryan Cranston) was great, but perhaps the best part of El Camino was all the easter eggs and callbacks to the original series.
Here are some that you may have missed.
1. The cash Skinny Pete and Badger give Jesse is the cash they were given in exchange for information in the Breaking Bad finale.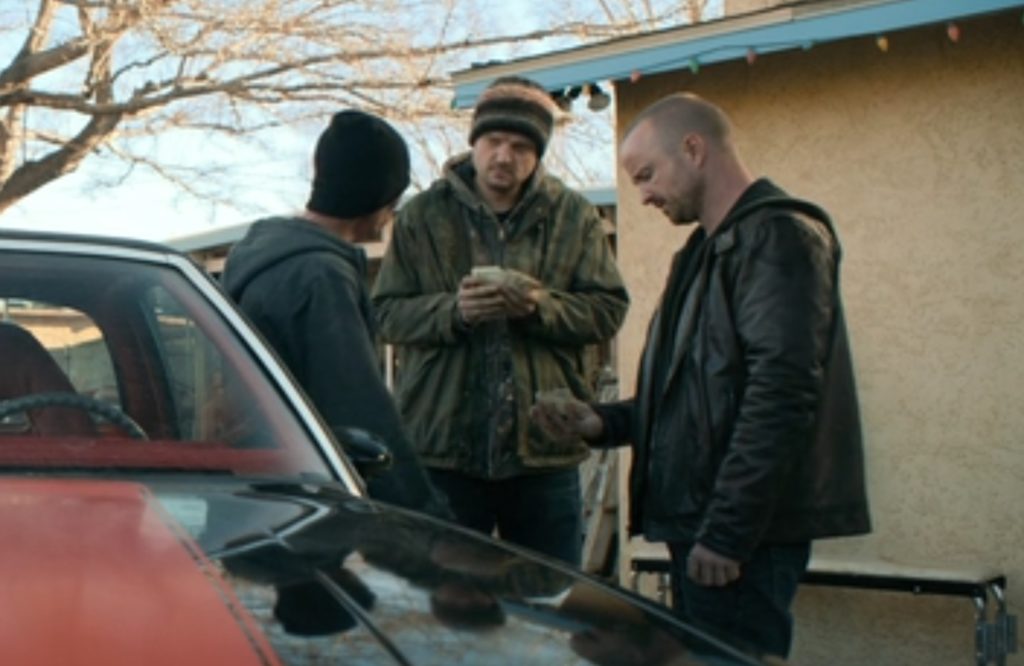 2. Los Pollos Hermanos became a Twisters after Gus Fring died, apparently.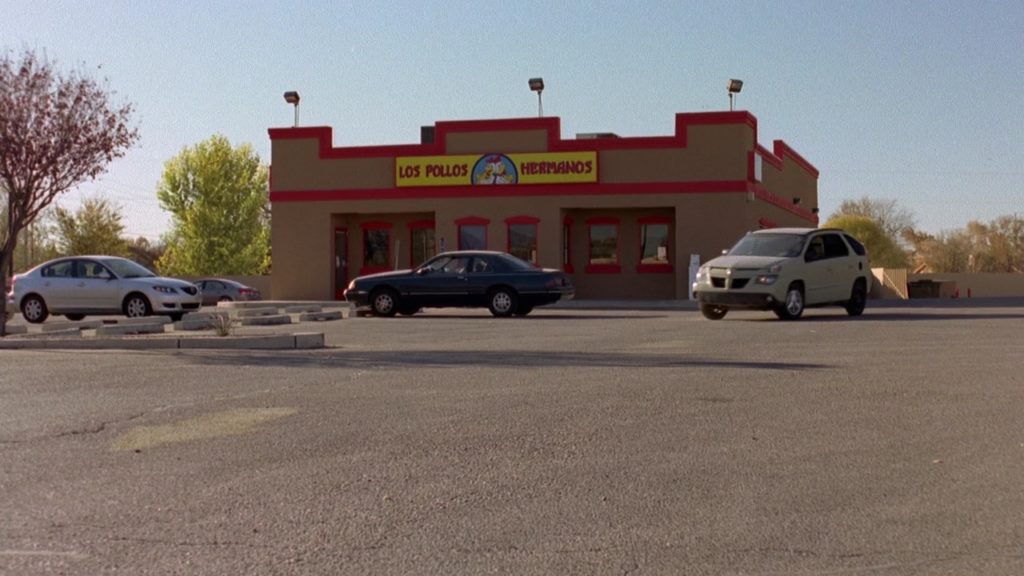 Fun fact: This Twisters actually exists in Albuquerque, New Mexico.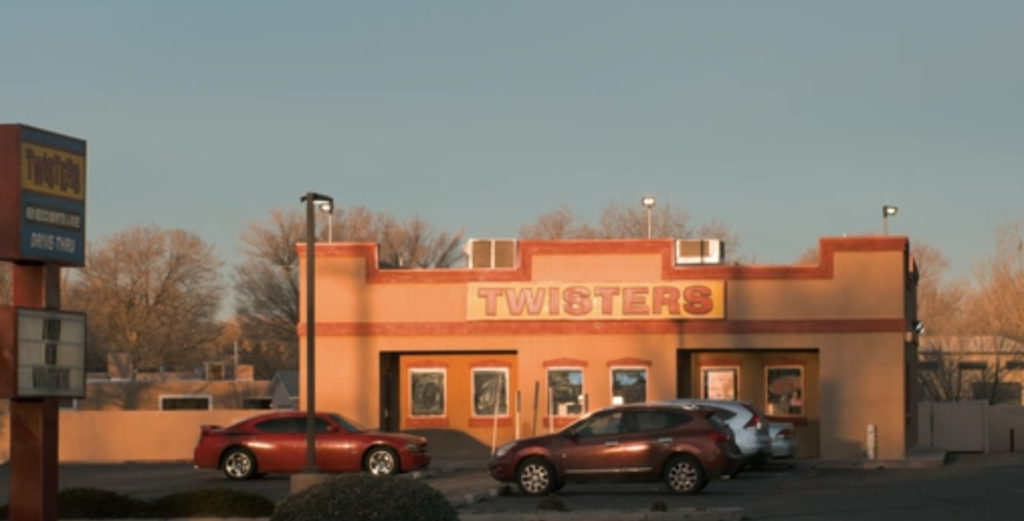 3. The camera loves focusing on the barrel of a gun.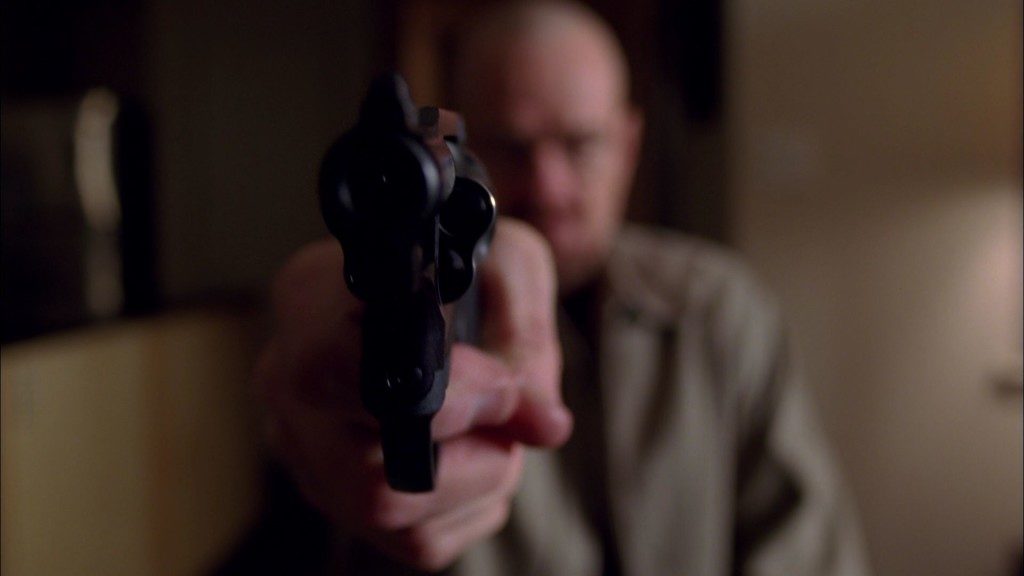 This happened a lot during Breaking Bad, so throwing this kind of shot isn't so much an El Camino easter egg as much as it is a callback to the style of the original series, which is still pretty excellent.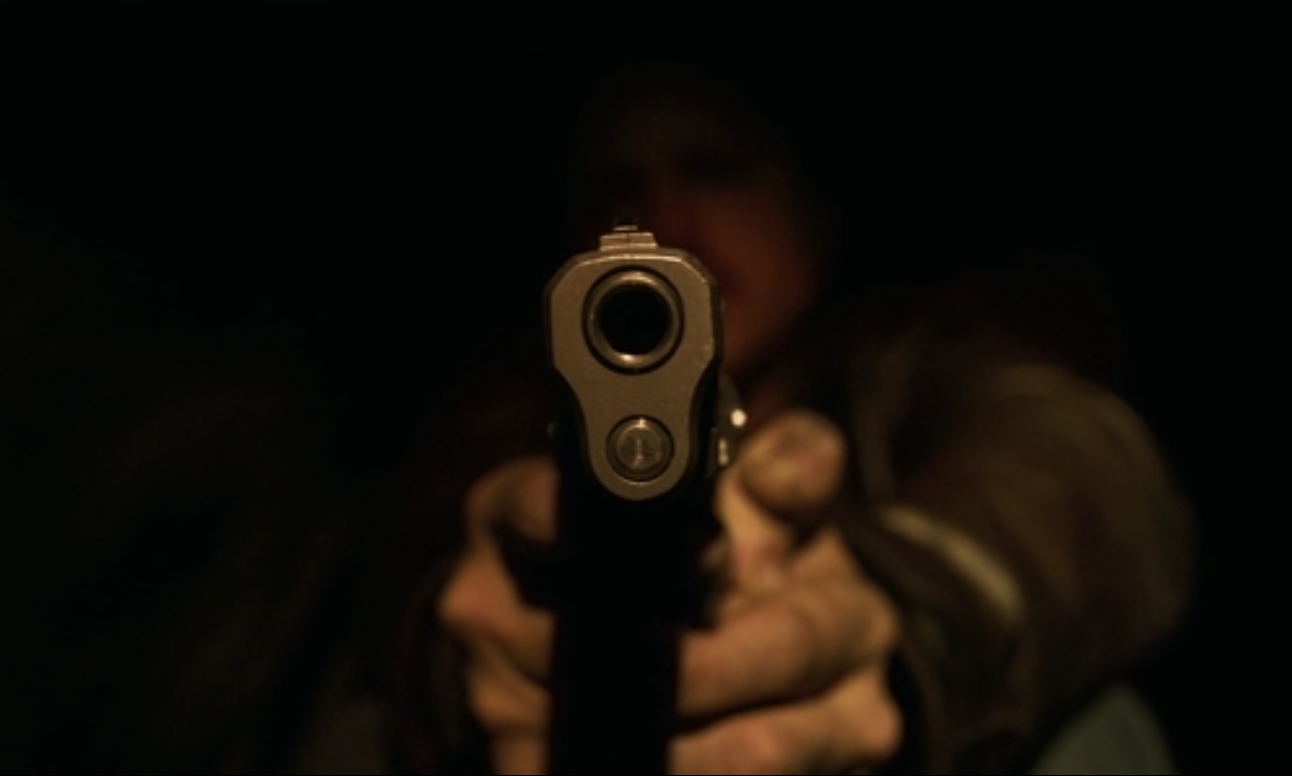 4. Drew Sharp's tarantula is clearly still alive.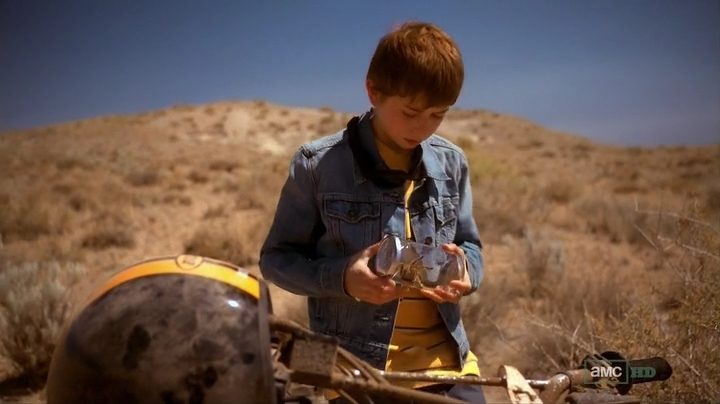 You may or may not remember this, but back in Season 5, Todd killed Drew Sharp in "Dead Freight" and took his tarantula while he was at it. Well, the tarantula is still going strong in Todd's apartment today, which I suppose is some small comfort.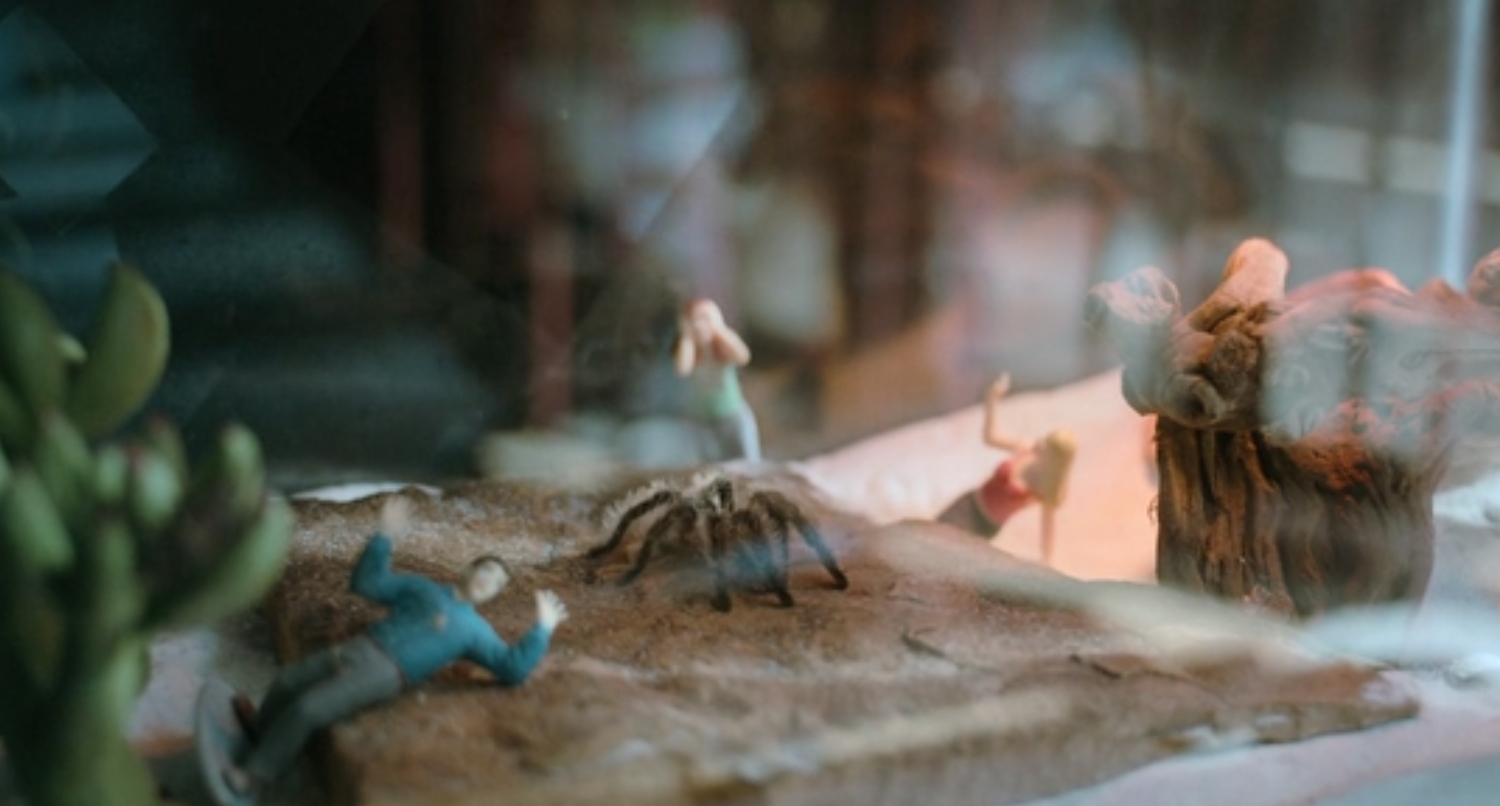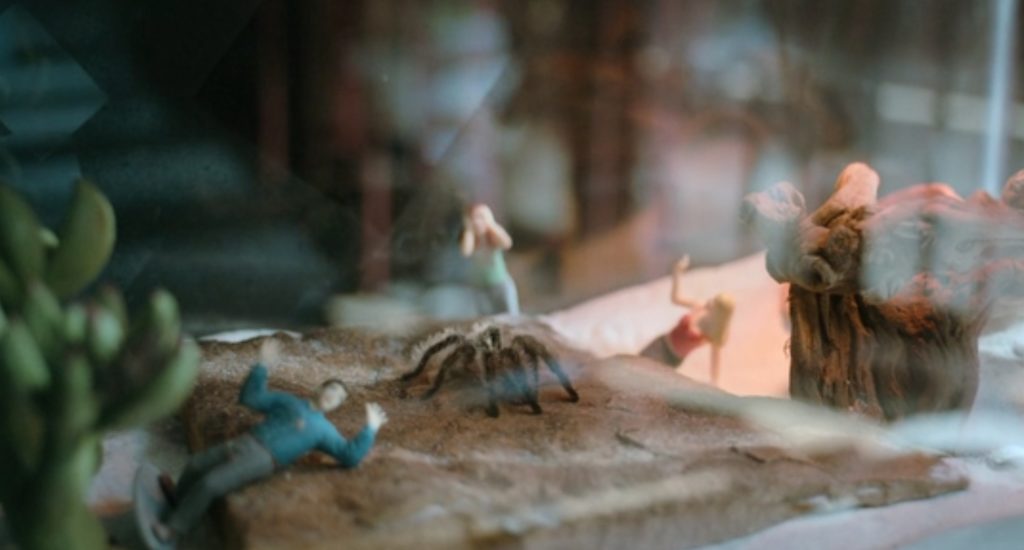 5. Jesse has been thinking about Alaska for a long time.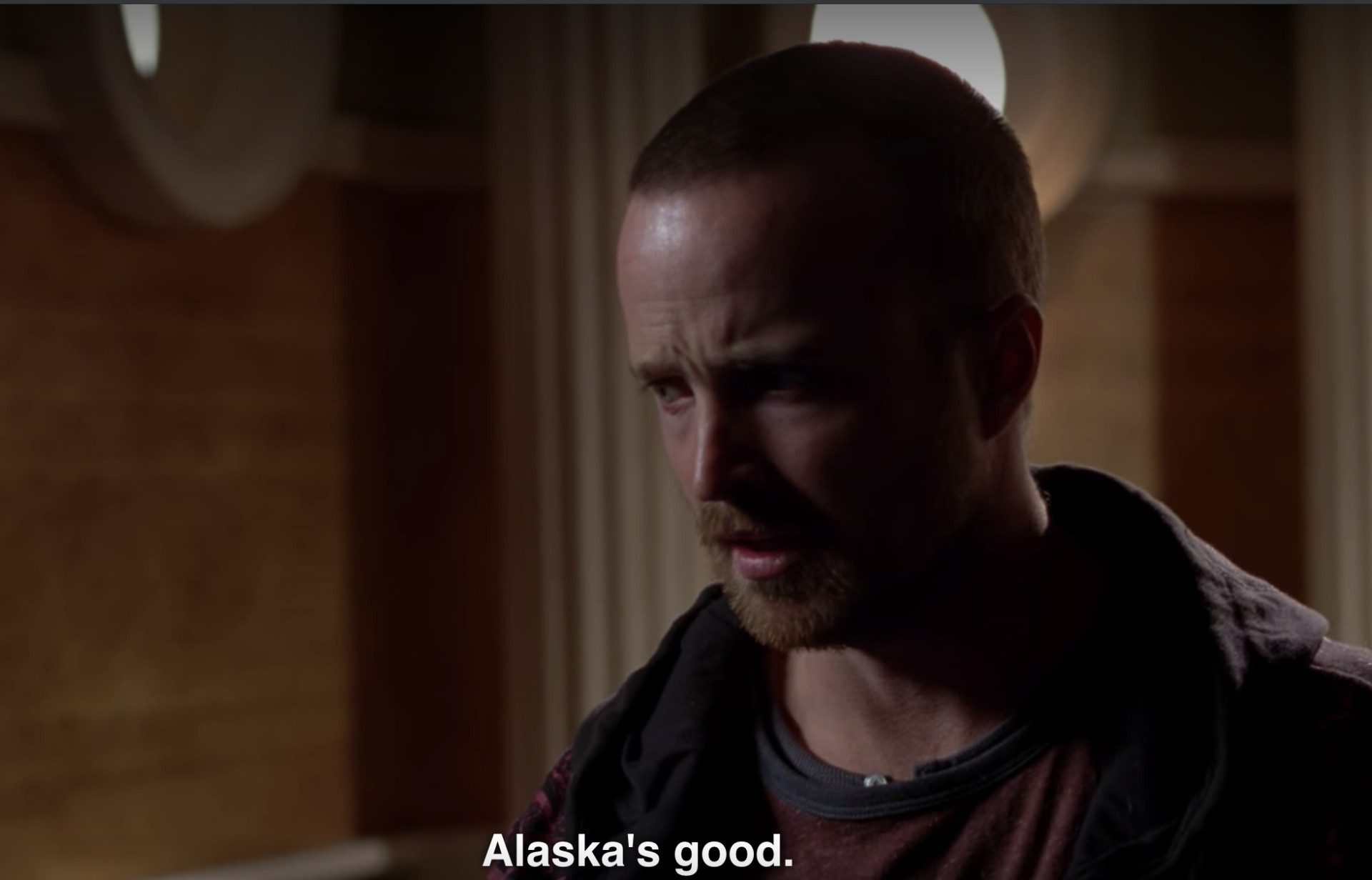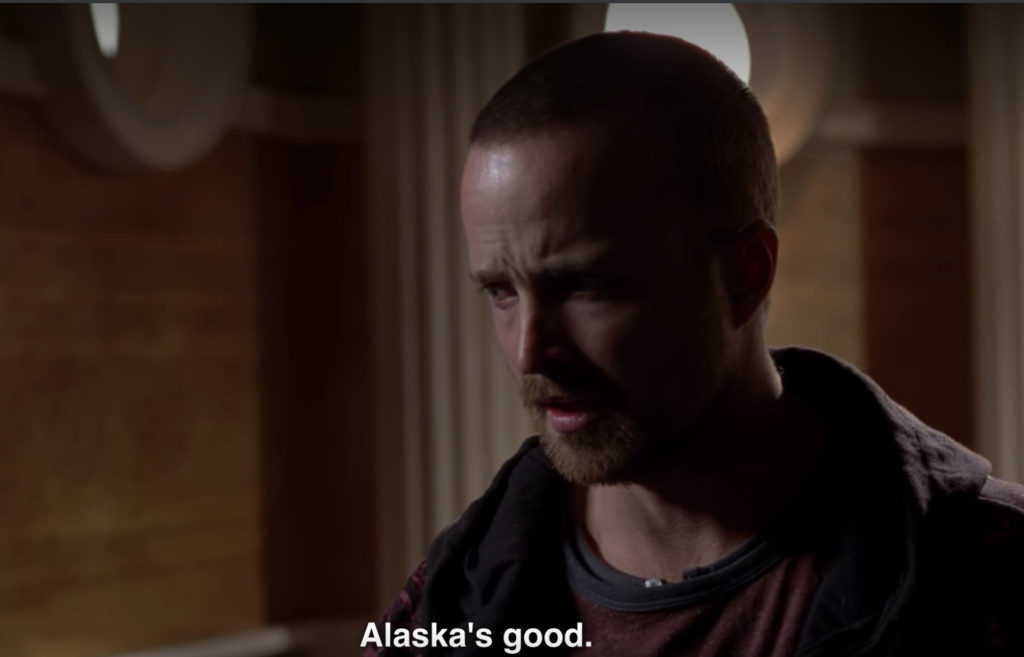 We know that Jesse decides to go to Alaska thanks to Mike's suggestion because we're shown via flashback. However, that scene also has a callback to Episode 11 of Season 5 of Breaking Bad, when Jesse tells Saul he'd love to disappear to Alaska. His comment seemed random at the time but totally makes sense now that we've seen his conversation with Mike.
6. Todd has always been and is still obsessed with Lydia.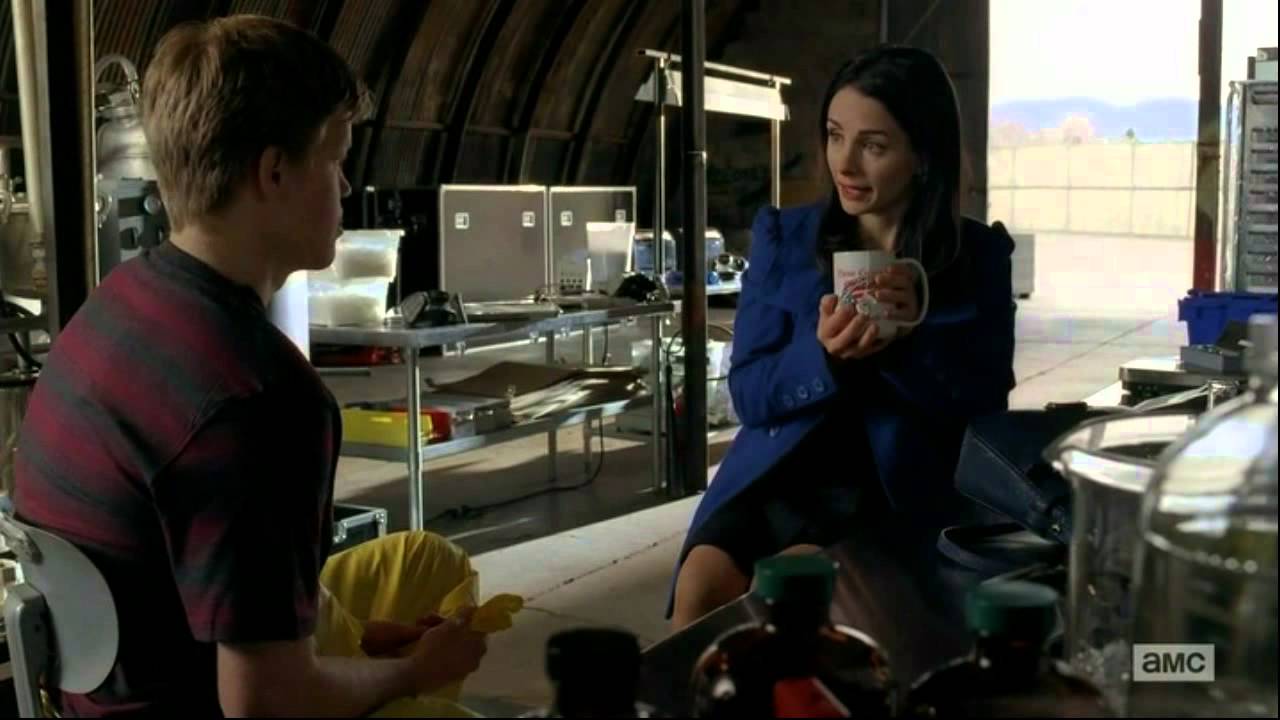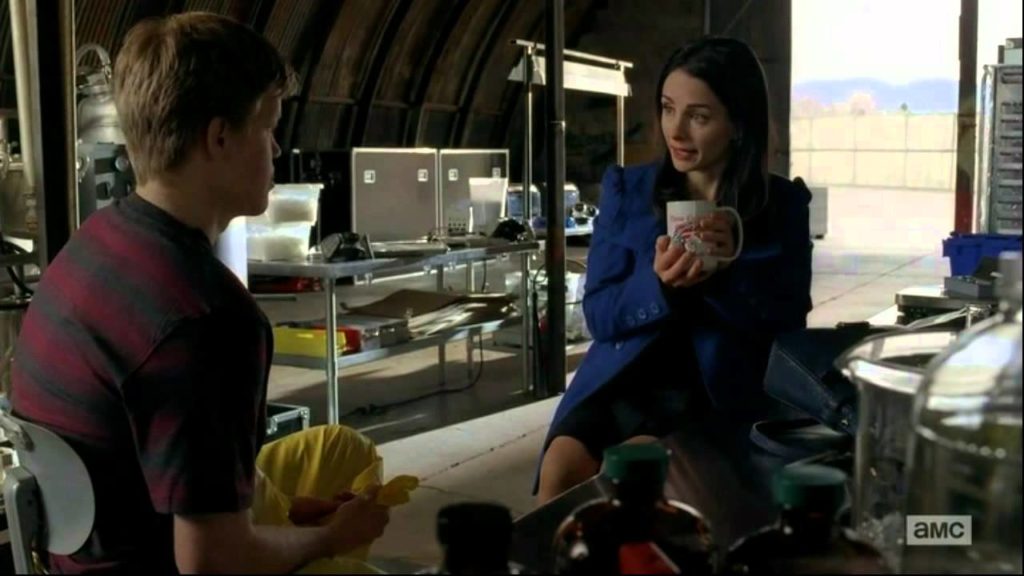 Todd always has been a super freak. If you'll remember in Breaking Bad, he obsessed over a lipstick stain Lydia left on a cup of tea he made her. In El Camino, he even has a snow globe that references his unhealthy feelings for Lydia. Yikes.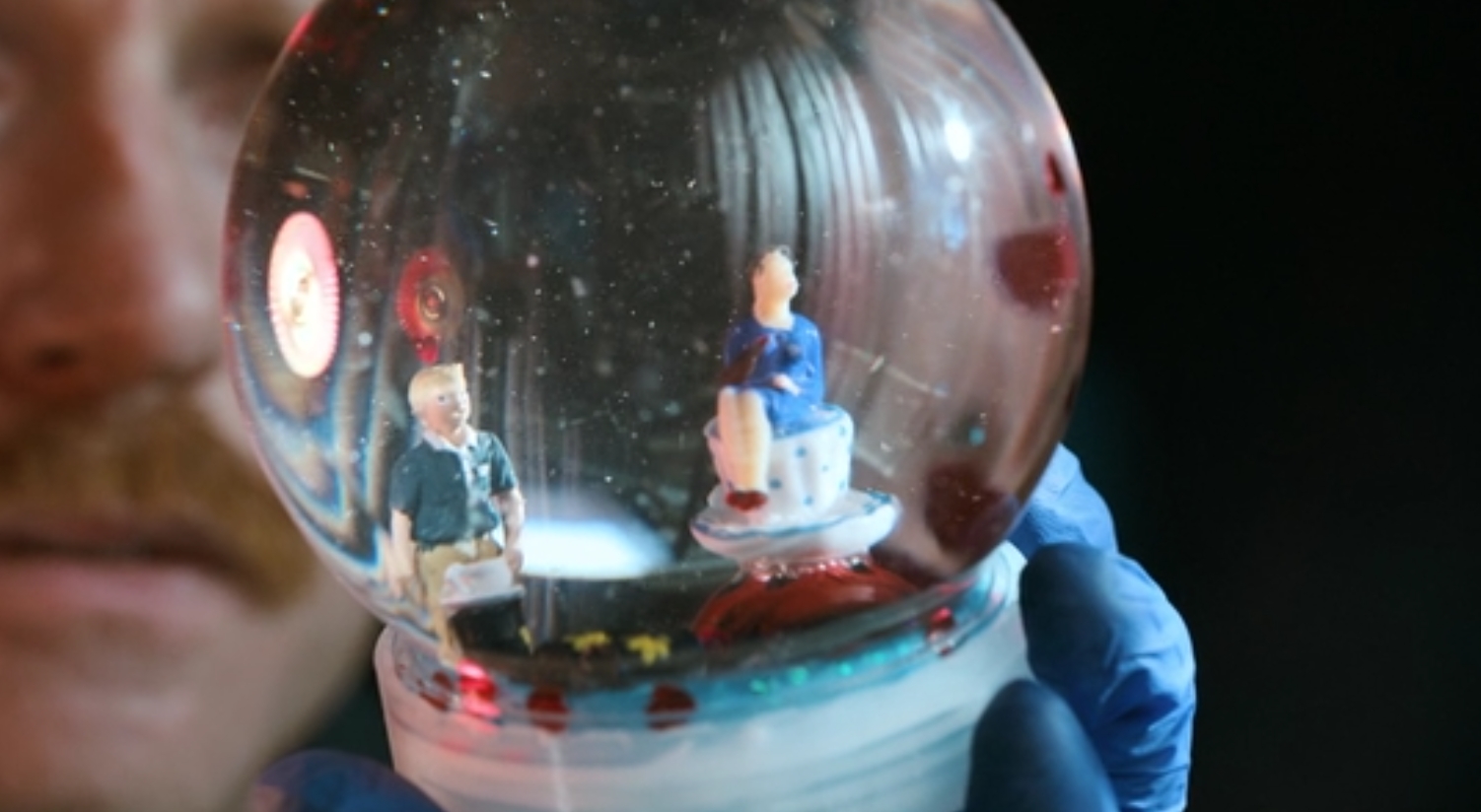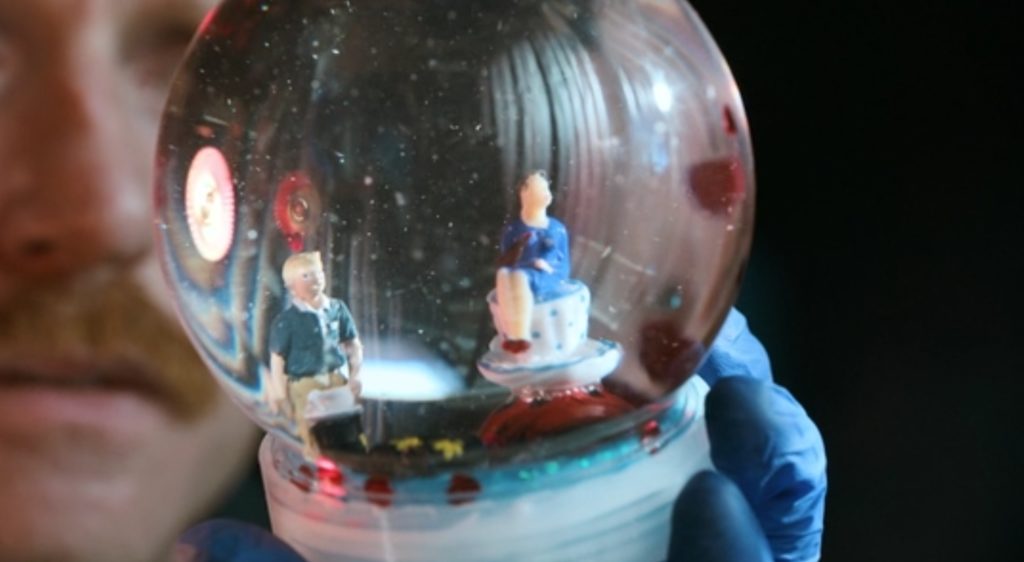 7. Todd's death is poetic justice, in a way.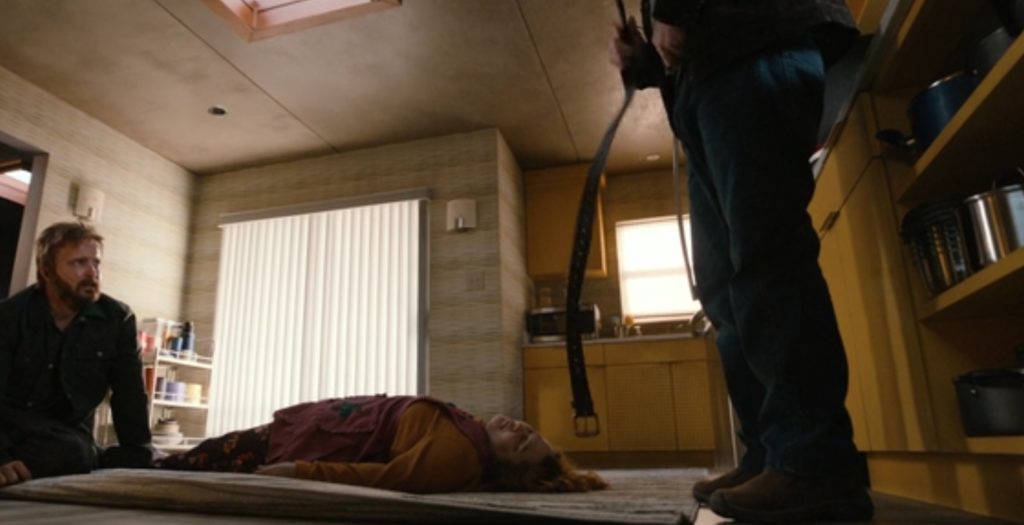 Jesse choked Todd to death in Breaking Bad, but we only found out just how earned that death was, particularly the way he died, in El Camino. Turns out, Todd killed his cleaning lady by choking her to death with his belt… which he then put back on. Because he was a freak.
8. The number 96 has always played a major part in the series.
As any hardcore Breaking Bad fan will recall, 96% was the purity level of Walt and Jesse's meth. It was also the purity level of Gale's meth for Gus. Because of this, it seemed more than appropriate that Jesse was "96% certain" that the vacuum cleaner shop owner was actually Ed the Disappearer.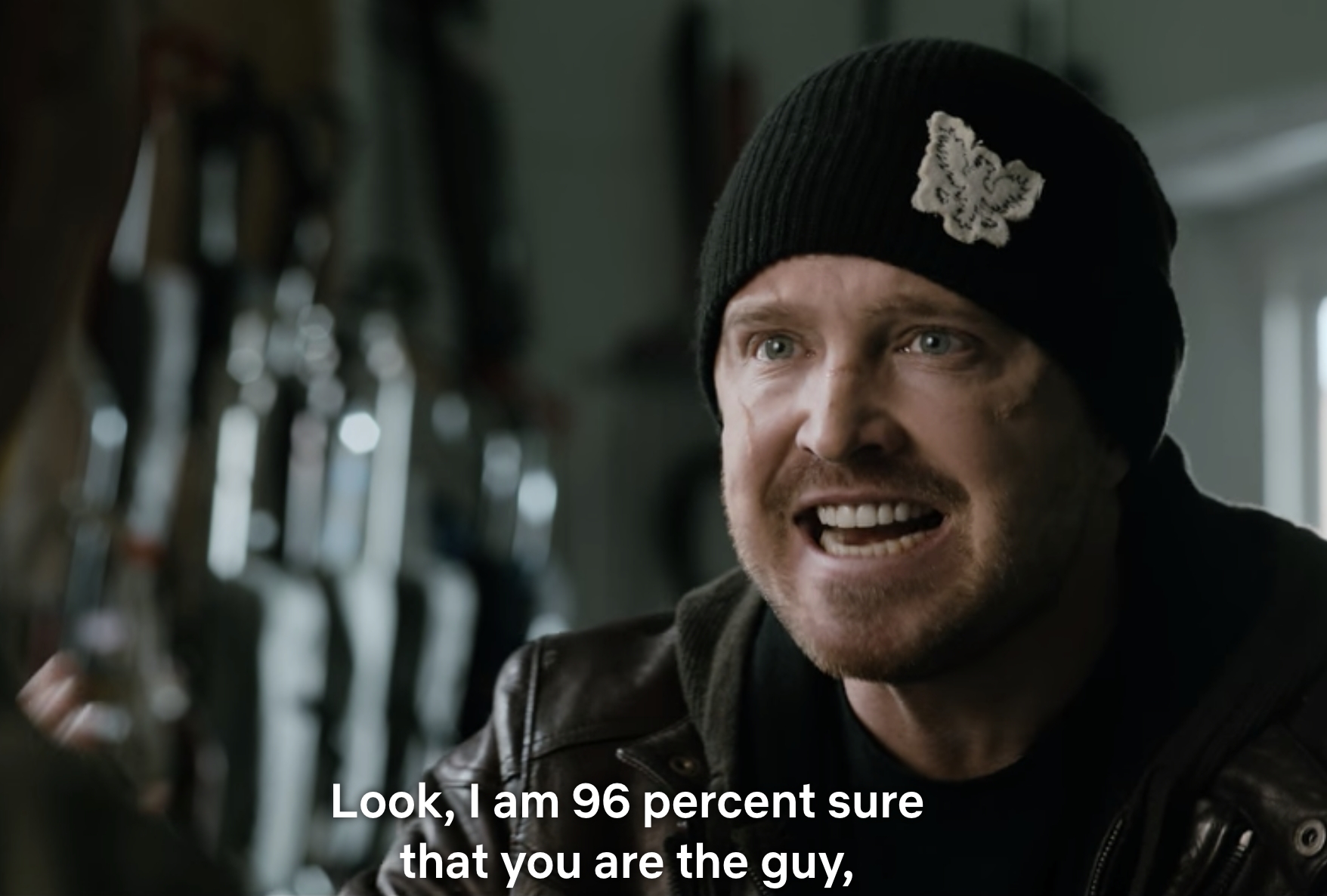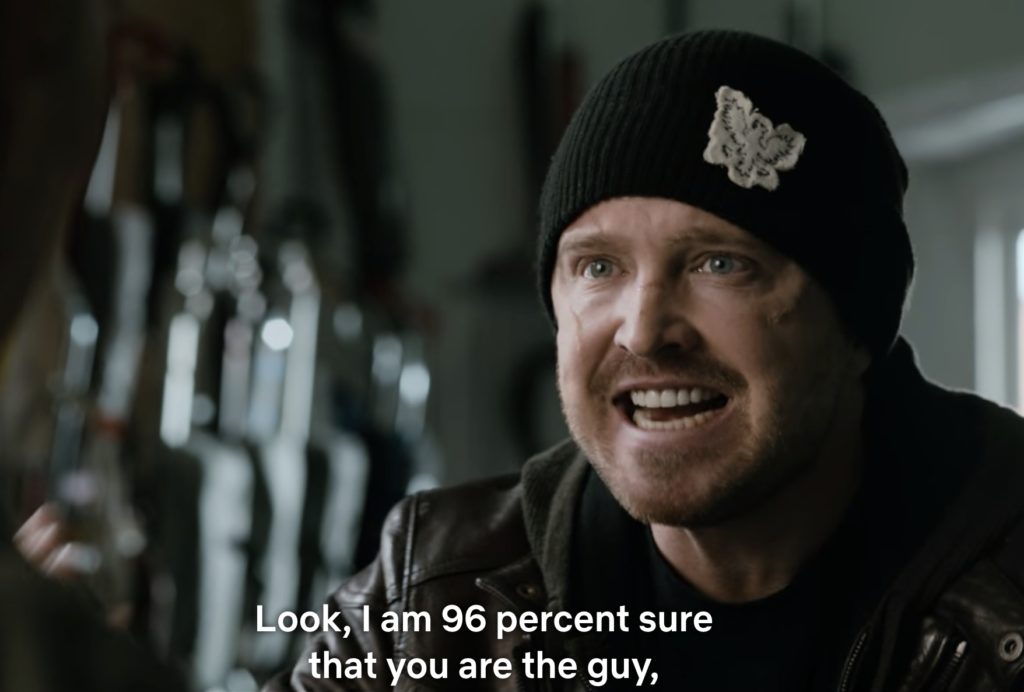 9. The intersection of Holly and Arroz is a reference to Vince Gilligan's girlfriend.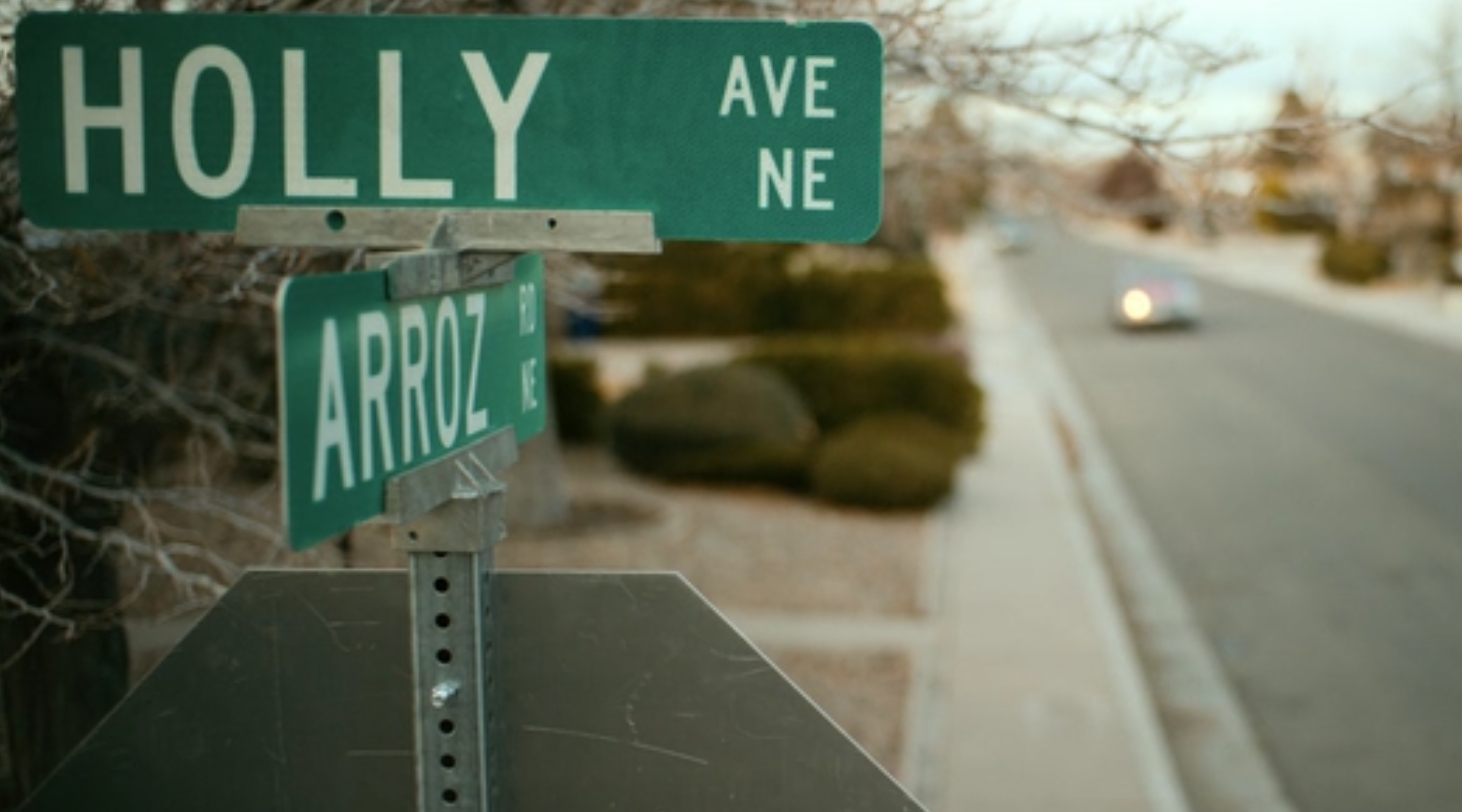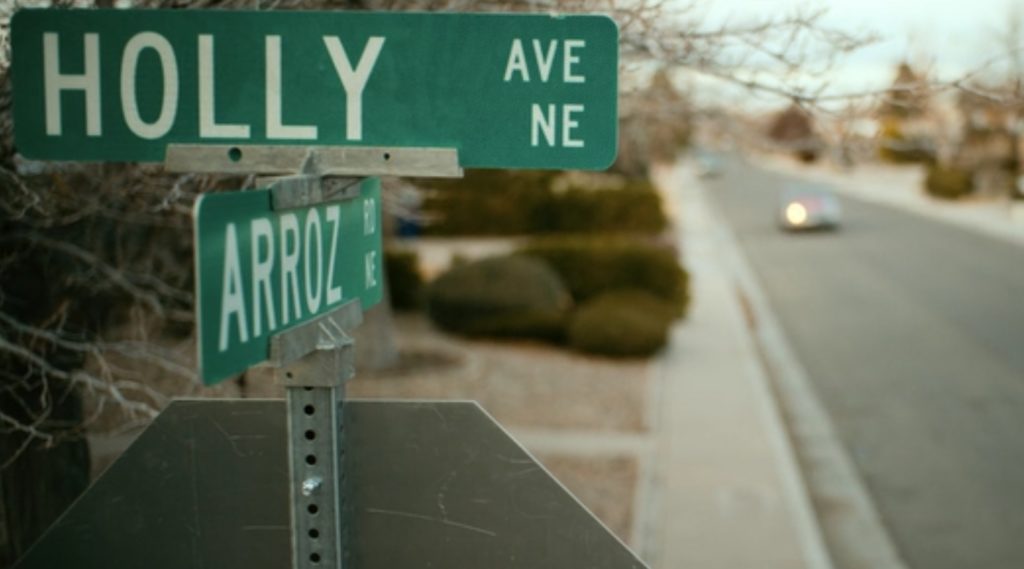 It may have seemed like a random shot, but Arroz is actually Spanish for Rice, and Vince Gilligan's girlfriend's name is Holly Rice, so there you go.
10. The final shootout was just like Walt's in the Breaking Bad finale.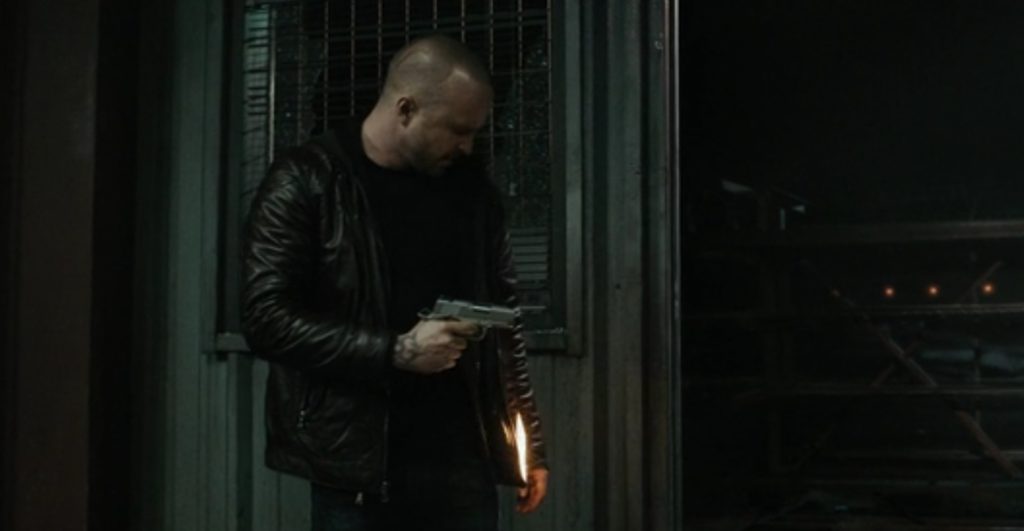 Think back to the Breaking Bad finale when Walt had the shootout with the Aryan Brotherhood. It's all about being prepared and throwing their enemy off their track. Walt had a gun hidden in his car and Jesse had one hidden in his jacket before his shootout with Neil. Both Walt's and Jesse's car caught on fire afterward. The callback was obvious—and awesome.
Movie memes and tweets: