If you're like the rest of us, you're binge-watching The Mandalorian and fawning over every single scene that includes "Baby Yoda" (FYI, he's not actually Yoda, and his species has no name, but he's officially called 'The Baby" and he is officially adorable)—while eating Baby Yoda cookies.
Between our eternal love for the actual Yoda and the soul-crushing cuteness of this tiny baby version, it's safe to say we're kind of obsessed with him. From fan cams to merch, Baby Yoda is a symbol of not just good, but cuteness.
Because it's the holiday season, people want to take their love for Baby Yoda and bring it into the kitchen. And that's just what they're doing with these Baby Yoda cookies.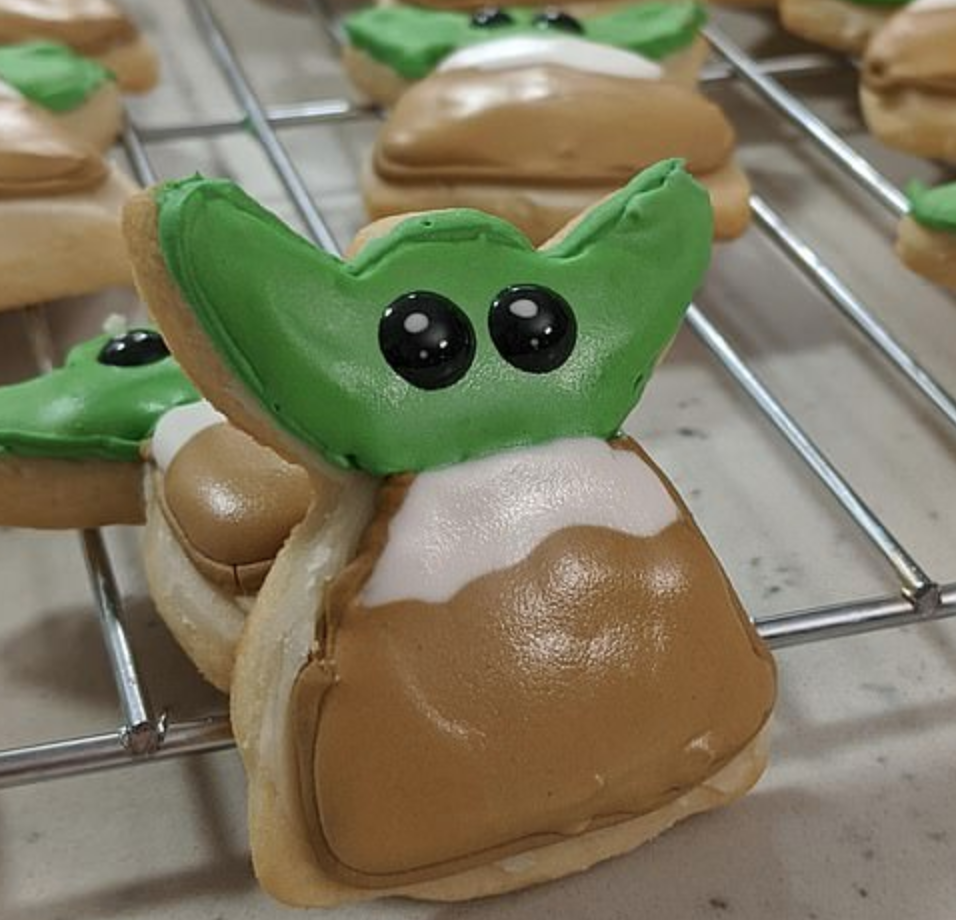 A Seattle baker posted a Baby Yoda cookie-cutter hack to Imgur and it blew up.
Holiday protip: Cut the head off an angel cookie for a homemade Baby Yoda cookie cutter.https://t.co/8FDhJBfoqq pic.twitter.com/86iZVUhkBf

— Imgur (@imgur) December 16, 2019
Here's the deal: Use an angel cookie cutter to make Baby Yoda simply by cutting off the head of the angel! We know, mind-blowing (and sacrilegious!). The Imgur user then decorated the Baby Yoda in brown frosting (to mimic Baby Yoda's adorable little dressing gown) and green frosting (for his adorable little head).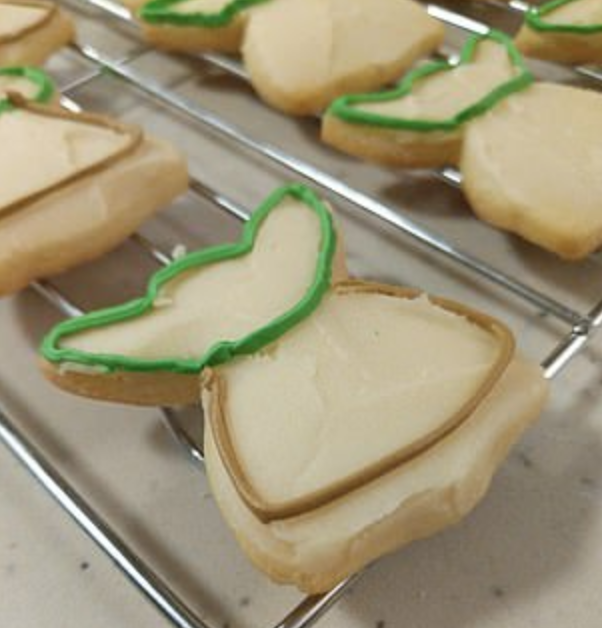 Of course, the Internet is clamoring to try the genius hack.
Baking hack: Baby Yoda is what you get if you decapitate an emissary of God. pic.twitter.com/1rtz0RyGmZ

— Flabébé It's Cold Outside (@GemCityGem) December 16, 2019
When you see a Baby Yoda cookie hack you try the Baby Yoda cookie hack. pic.twitter.com/2te0sgv4XJ

— Lynn Fisher (@lynnandtonic) December 19, 2019
I'll order a dozen? That's all! pic.twitter.com/FvXxP46Dzg

— genghis galahad 🗽🐦 (@genghisgalahad2) December 20, 2019
My son discovered this himself earlier today! pic.twitter.com/f9GLccp14p

— Natalie M (@natiswriting) December 16, 2019
— Rob Flanagan (Fusion Gritty) (@Flanageddon) December 16, 2019
This one is kinda janky lookin but we made some today w my grandma 🥺😂 pic.twitter.com/GE9UHlXjKc

— Emma🌸 (@RankineEmma) December 16, 2019
I did it first. pic.twitter.com/ovrNH3GaxA

— Deanerzzzz (@Deanerzzzz) December 17, 2019
Ok here's my best Baby Yoda cookie pic.twitter.com/eake1N38EK

— Noelle Stevenson (@Gingerhazing) December 16, 2019
Our Baby Yoda cookies came out great!! They are ready to steal your heart & fill your tummy. 😮#BabyYoda #Mandalorian #TheChild pic.twitter.com/of2HIrWA4p

— Misskyliee (@MissKyliee) December 19, 2019
If you want to try it out at home, the original Imgur genius provided some tips to The New York Post:
You'll want to find a standard angel cookie cutter (in the shape of a triangle with a wing on either side), use sugar-cookie dough (since it doesn't rise) and employ royal icing. The piping is apparently way harder than it looks — but hey, we've all binged Great British Baking Show, right?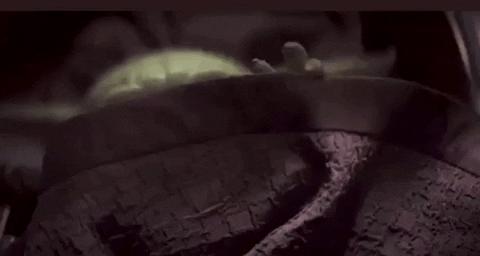 May the force be with you!
More food and life hacks: