Look, life is hard, guys. In a world where global pandemics, corporate greed, and political chaos is the norm, you can only hope to take respite in the simple pleasures in life—like watering a lovely little plant. You pour your heart and soul into the little guy, hoping that its green petals will bloom. You carefully water it, you give it light, you whisper sweet nothings to it, and then BAM.
You realize, like life itself, it was all just an illusion. Suddenly, the world isn't such a nice place anymore, is it?
At least that's one person's story. Caelie Wilkes is in the news after she found out the plant she'd nurtured for two entire years was plastic.
According to her viral Facebook post, she was so proud of her plant. She loved its "full, beautiful coloring" and she had placed it in her window. "I had a watering plan for it. If someone else tried to water my succulent I would get so defensive because I just wanted to keep good care of it," she wrote. "I absolutely loved my succulent. Today I decided it was time to transplant. I found the cutest vase that suited it perfectly. I go to pull it from the original plastic container it was purchased with, to learn this plant was FAKE."
She continued, exasperated, "I put so much love into this plant! I washed its leaves, tried my hardest to keep it looking it's best, and it's completely plastic! How did I not know this? I pull it from the container, and it's sitting on Styrofoam with sand glued to the top! I feel like these last two years have been a lie."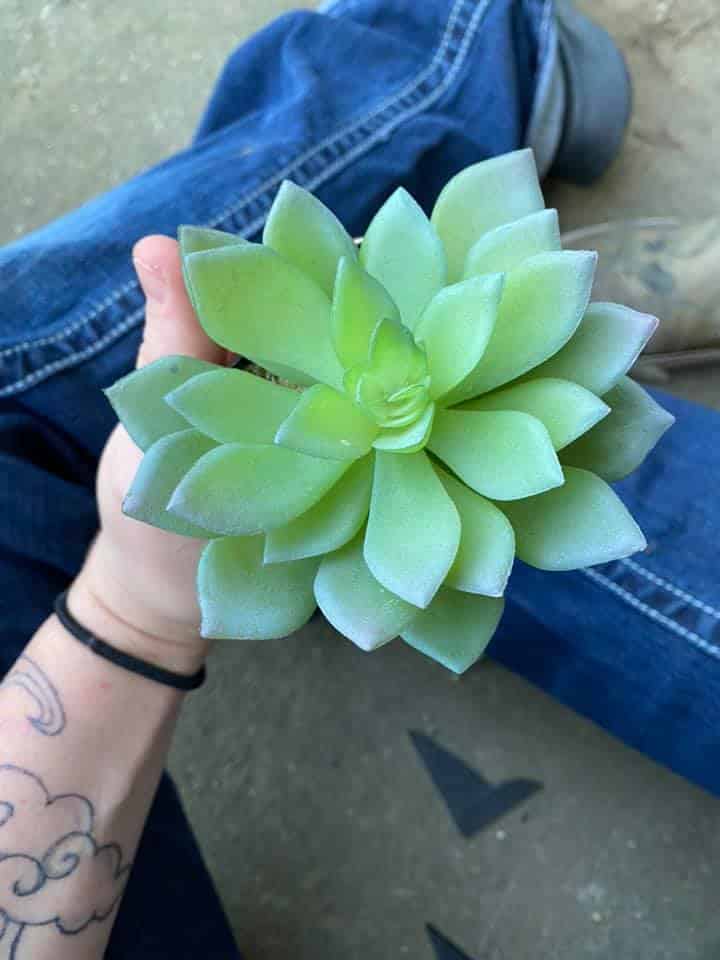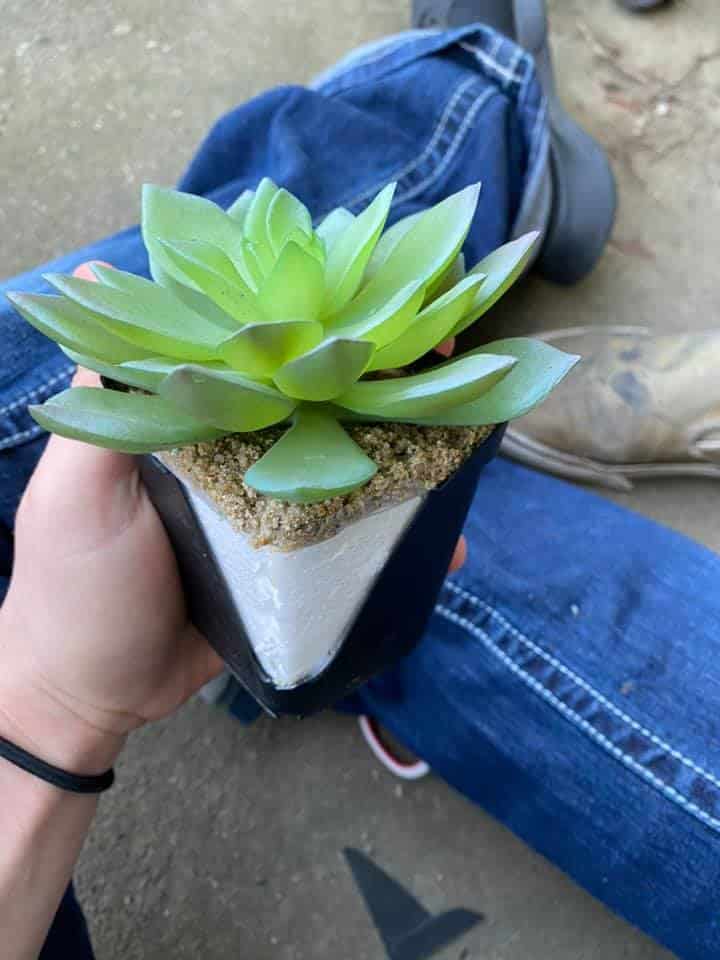 We have questions, Caelie. Many questions.
Like, is this a joke? And why would you need to wash its leave if they never got dirty? Wouldn't you suspect something if there was no smell of wet soil? Where did the water grow? Did the plant not grow a centimeter after to years? Anyways…
We're not the only ones with questions and comments. Somehow, people made even this ridiculous story into something political. To be clear, nearly all of the comments were from people who thought they were being politically clever (hint: they were not):
I bet she "votes blue no matter who" also. 😂

— Trisha (@TrishaMomOf6) March 3, 2020
No question. Democrat.

— Politically Homeless (@vetau94) March 3, 2020
Fake like CNN.

— M. Storm 🤯 (@commandos67) March 3, 2020
Really covering the whole gamut here:
Checkmate Darwin

— Some Pleb on the Internet (@mattH493) March 3, 2020
Classic Bernie or Warren voter.

— Greg (@Money_Moose) March 3, 2020
We just don't know, Danny. We just don't know!
How did she not notice the water just running off instead of absorbing into the soil?

— Danny Wright (@AlwaysDOWright) March 3, 2020
The fun thing about the Internet is that some people never mince their words:
Checkmate Darwin

— Some Pleb on the Internet (@mattH493) March 3, 2020
There's some things you just shouldn't admit! A healthy dose of shame could go a long ways for some people these days.

— Jennifer Batchelder (@jbirdthoughts) March 3, 2020
The future is bright.

— Jordan21 (@jordanforever66) March 3, 2020
But honestly, it could happen to anyone…right? RIGHT?
I have a very good friend who rescued a bonsai tree in a ceramic pot from a skip a few years ago in London. He'd had it an entire week in the bath in his flat until I arrived. He proudly showed me but said, it's very dry, I keep watering it.
I pointed out it was plastic.

— Karen™️ (@Fattythedragon) March 3, 2020
Stealth: 100 from r/memes
Last year, a Canadian man's entire office convinced him that the potted pickle he received as a gift was actually a cactus plant.
Known only as Dave, the man had gotten the gag gift from a co-worker in May 2019. The pickle was clandestinely replaced every few days. His tale was shared on Reddit by a user whose wife worked in the office with Dave, and who shared a photo of the pickle "cactus" to the platform:
A guy at my wife's job still think that his new plant is a cactus. It's actually a pickle that is replaced by a new one each 2 days… It's been like that for 2 weeks now. from r/funny
More funny fails: