Chances are, you've had to help out your grandparents or even your parents from time to time when it comes to understanding technology.
You can't exactly blame older ladies for being confused by the likes of the internet and social media, but you can thank them for providing some insanely funny Facebook bios. After all, things like Facebook and Instagram didn't exist when they were younger. That's why their missteps when it comes to keeping up with the times are so endearing.
Kristin Hagan recently compiled a list of some of the most charmingly funny Facebook bios written by older women on the site.
These ladies unintentionally share hilarious tidbits about their lives and even random words that make zero sense and have no context. The results will have you cracking up and calling your own grandma to make sure she gets the hang of things
It's hard to pick a favorite from the list Hagan compiled. After all, how do you choose between grandmas with serious attitude and older women who seem to think their Facebook bio is a good place to put in their McDonald's order? These innocent mistakes will put a smile on anyone's face. Seriously, see if you can get through this whole post without laughing. I'll bet money that you can't.
1. The woman who appreciates a nice lobster just like the rest of us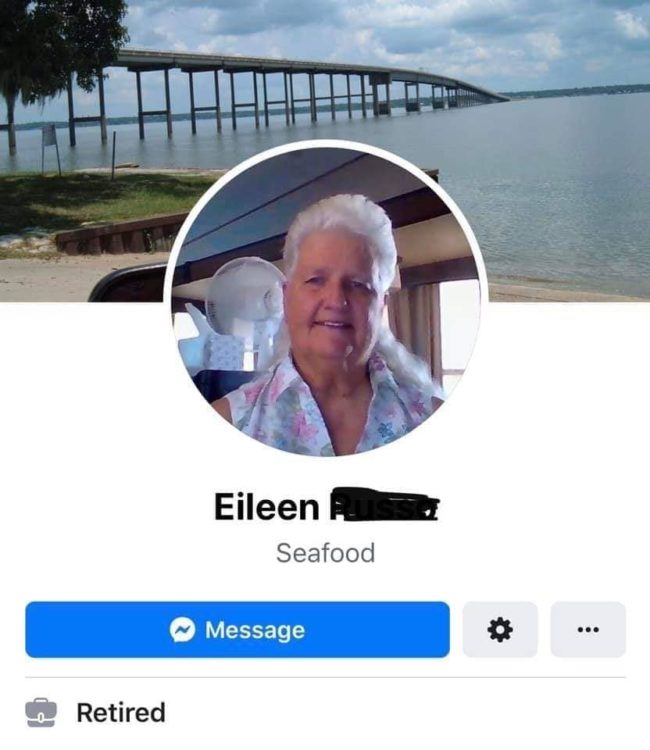 2. The woman who takes her right to privacy seriously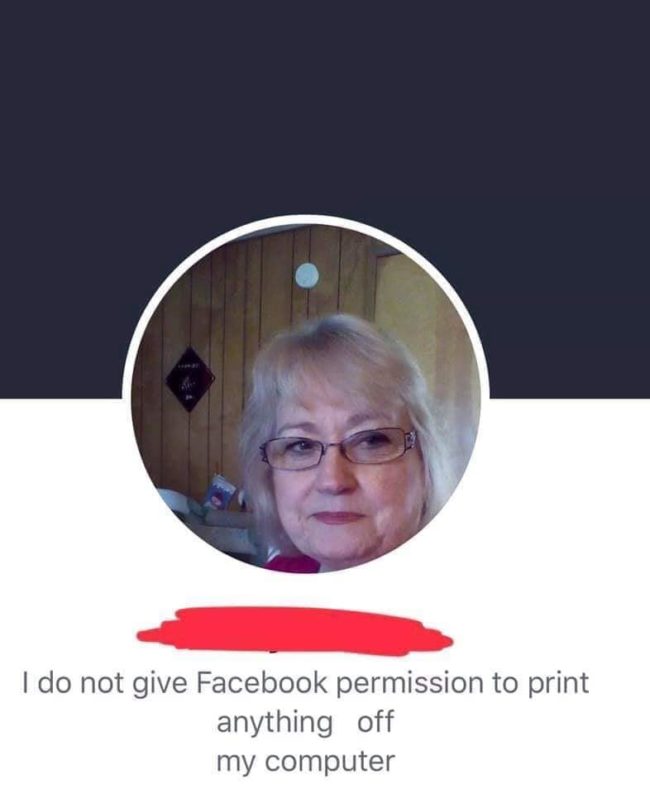 3. The woman who can't get a hold of Judy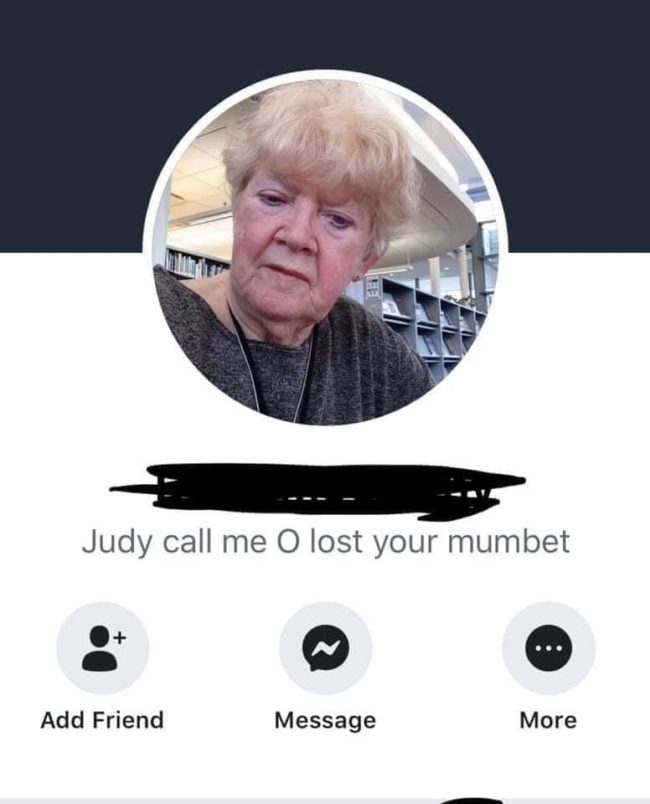 4. The woman who's patriotic and has health concerns
5. The woman who loves pasta
6. The woman whose granddaughter is on her bad list
7. The woman who had a really good birthday
8. The woman who's a total badass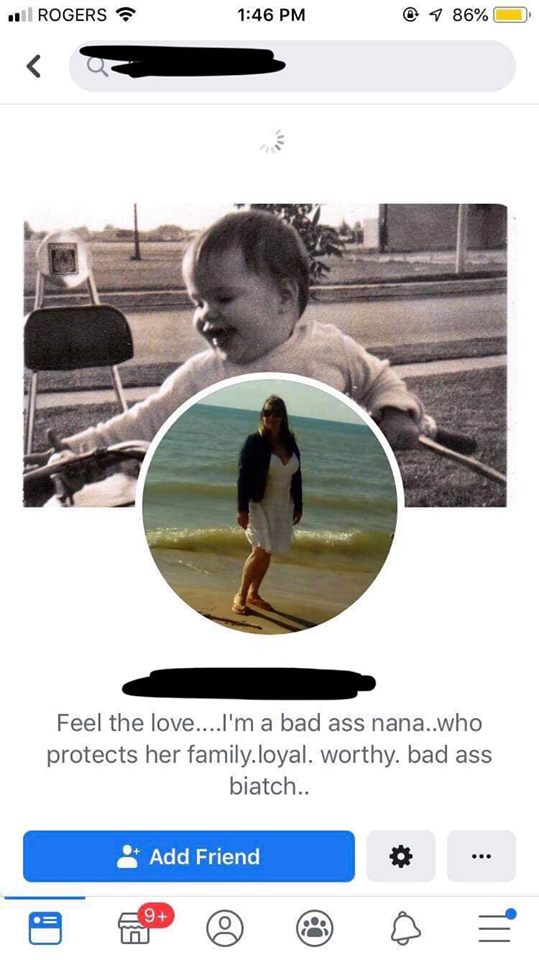 9. The woman who doesn't know you, so don't talk to her
10. The woman who has her McDonald's order down pat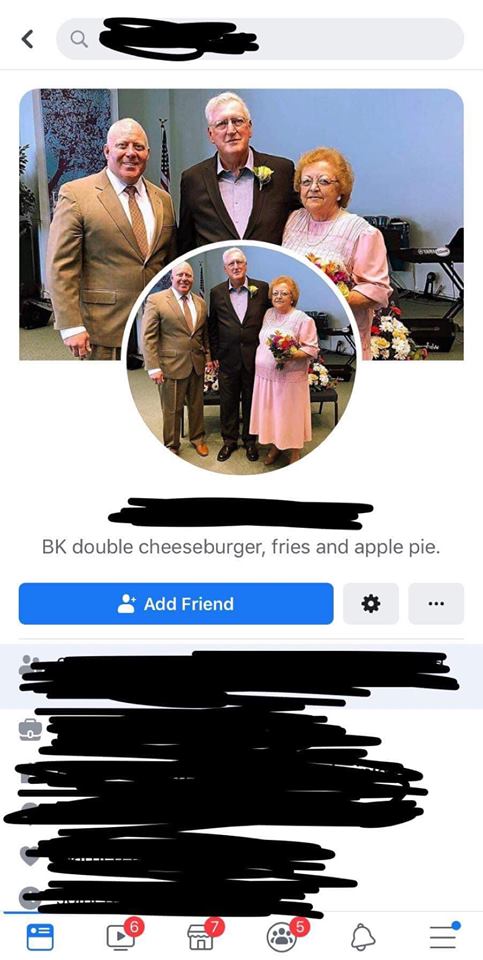 11. The woman who's proud of her attitude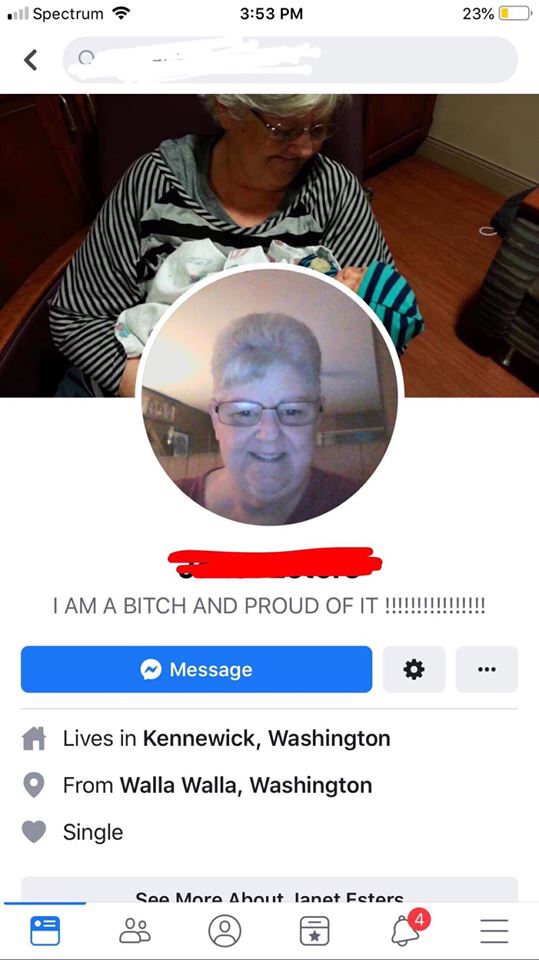 More funny Facebook posts: