21.
The House Gallery as protesters tried to break into the Chamber, by @andyharnik for AP Photo. pic.twitter.com/CGPyaVnJ7P

— Dylan Wells (@dylanewells) January 6, 2021
22.
BREAKING – Inside the Capitol Now: They just stormed the Capitol with… a Confederate Flag. And a Trump one to go with it.

This is the coup they've wanted – since 1865. pic.twitter.com/EftT1VVIym

— Chip Franklin InsideTheBeltway.com (@chipfranklin) January 6, 2021
23.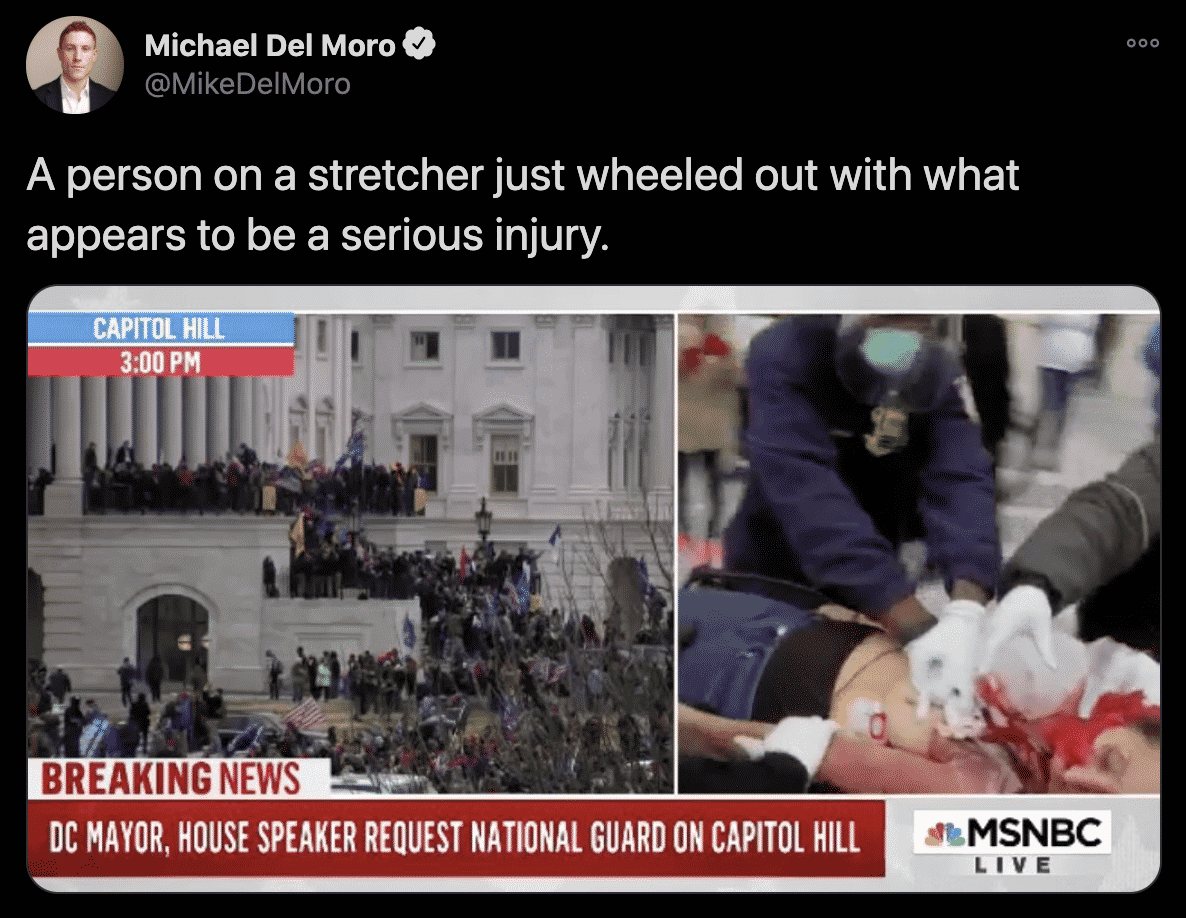 24.
Video from the chamber. pic.twitter.com/UKF7MScHKN

— Matt Fuller (@MEPFuller) January 6, 2021
25.
A man who breached Capitol security sits at the desk of House Speaker Nancy Pelosi. (Photo: Saul Loeb/Getty) pic.twitter.com/awl5vxrM9W

— HuffPost (@HuffPost) January 6, 2021
26.
they didn't "breach" or "storm" the capitol building THEY WERE LET IN pic.twitter.com/SVeo6BcFV0

— a⁷ (@moonddng) January 6, 2021
27.
I got no words pic.twitter.com/leDuB8AVAV

— Dusty (@DustinGiebel) January 6, 2021
More high-quality links you may or may not enjoy: