When people suspect they've done wrong they have a few options: They can talk with a close friend or trusted confidante, they can simply move on and try to be better, or they can take an anonymous poll by asking the posters on Reddit that immortal question: "Am I the asshole?"
Since most of us are desperately seeking validation many people take the third option.
Recently a pizza delivery person did just that, explaining the difficulties of the job which include hard work, gas costs and, worst of all, non-tippers.
As the original poster (OP) admits, when non-tippers strike he strikes back by sending them anonymous wake-up calls in the middle of the night.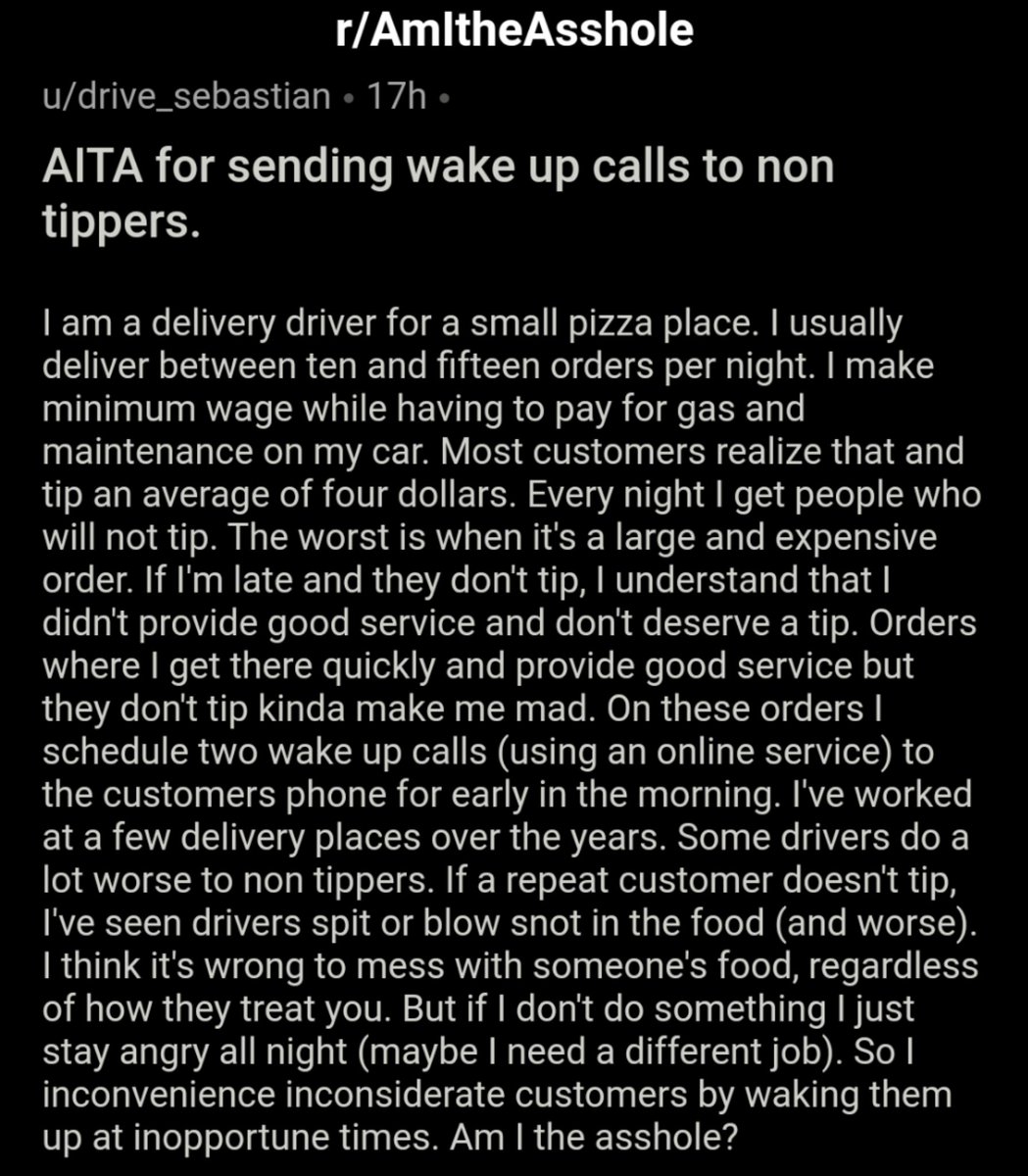 So is the poster the asshole (YTA)? Or not the asshole (NTA)? Or is this a case of "Everybody Sucks Here" (ESH)?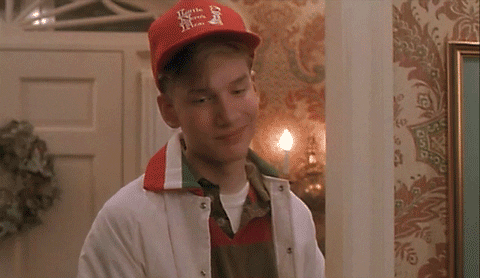 The internet was quick to weigh in. Surprisingly most people took the side of the non-tippers and thought the pizza bandit was overreacting, though people agreed that not tipping is crappy as well.
1.

2.

3.

4.
5.
6.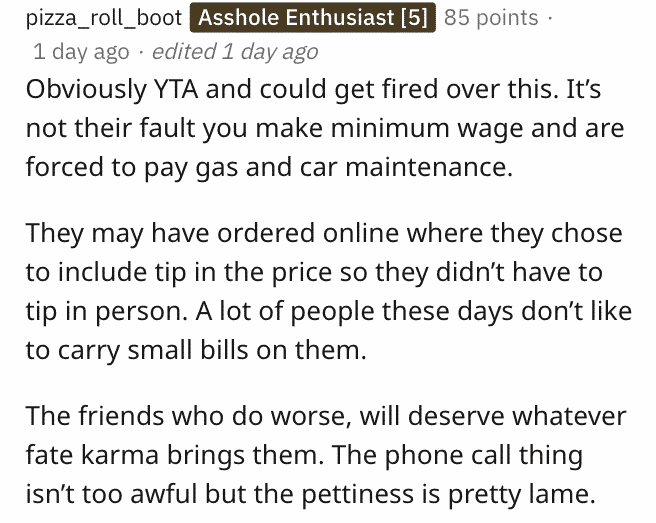 7.

8.
9.
10.

11.

12.
13.

14.

15.
16.

17.

More Reddit confessions and controversies: